Top Ten Classic Brian May Guitar Solos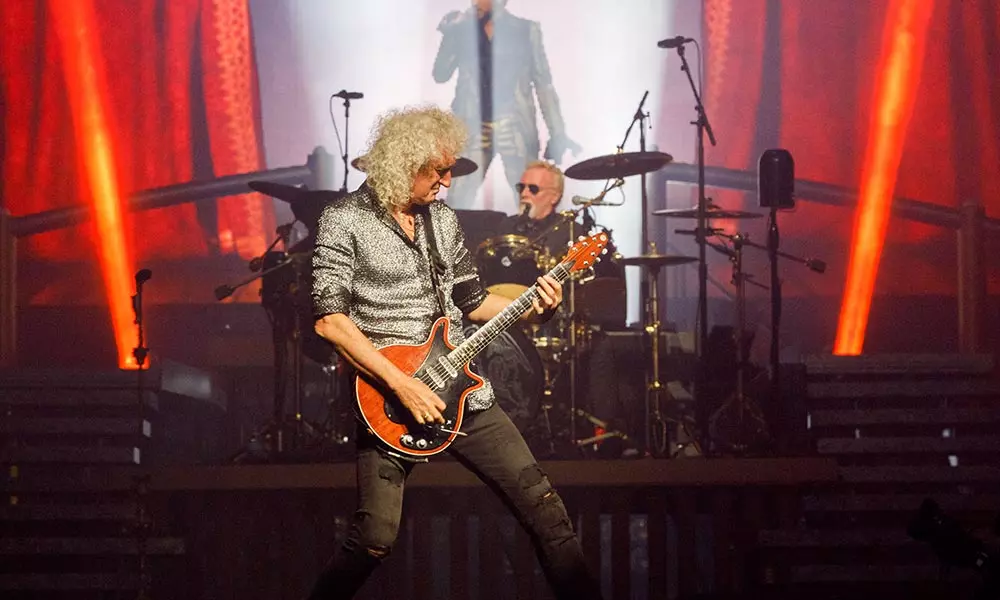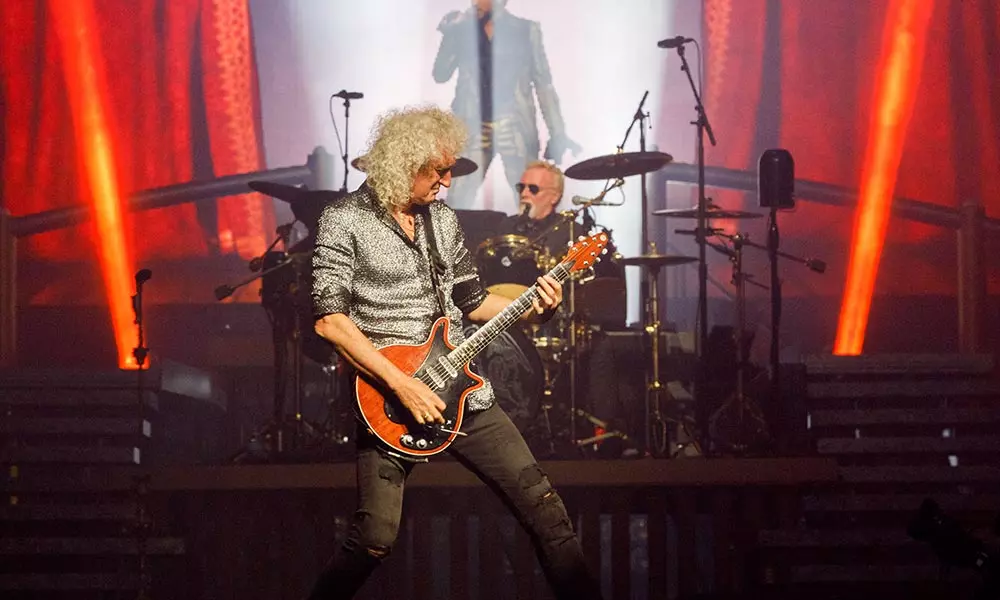 "The best solos are something which you can sing as well as the melody line," says Brian May, guitarist for rock icons Queen. "The kind of solos I enjoy are where there's a line which reflects the melody line, but subtly changes it in some way which adds to the song."
As often, Dr May (surely the only guitar hero with a PhD in astrophysics) is being a little too modest: many of his great solos have not only complemented but transformed the songs they've appeared in. By way of celebrating a phenomenal player and all round good guy, uDiscover picks ten of his greatest guitar performances on record with Queen.
The list is in no particular order, but it seems only right to open with 'Bohemian Rhapsody,' to which May contributes not only a remarkable, timeless solo but some of the most brilliant guitar textures to augment the rest of the band, particularly Freddie Mercury's lead vocals.
"For me, the guitar is a lead instrument and can be a voice, but it has to be always playing underneath the vocal," Brian May explained to Guitar Player in 2012. "This is what I tell my guitarists all around the world who play in [the musical] We Will Rock You —be free and be creative, but always remember that if you're doing something that messes up the vocal, you're in the wrong playing field."
Then there's 'Keep Yourself Alive,' track one on Queen's self-titled first album, and their debut single; and 'Stone Cold Crazy,' now often seen as a proto-thrash metal track, which came from 1974's Sheer Heart Attack, and was a live favourite of the band's in the 70s.
From 1976's A Day At The Races comes the great Queen rocker 'Tie Your Mother Down,' written by Brian May before the band even existed, improbably on Spanish guitar. "People jump up when they hear it, which is a good feeling," Brian told Guitar World in 2013.
Big hits underpinned by Brian May's guitar heroics, such as 'It's A Hard Life,' 'Killer Queen' and the rock'n'roll-flavoured 'Crazy Little Thing Called Love' sit alongside widely-admired album tracks such as 'Bijou,' from 1991's Innuendo and an example of the band in their live pomp, with the version of 'Brighton Rock' (originally from Sheer Heart Attack) on the Live Killers set.
The playlist concludes with the solo that Brian himself has said is his own favourite, from 'Was It All Worth It,' the Freddie Mercury composition on 1989's The Miracle. "It's got a killer solo on it," May observed. "I pick up and down on those arpeggios. I can do it for short periods, but after that my brain short-circuits and my hand gets confused. I actually like those rising lines. I like lines that suggest harmonic content. I tend to play across chords rather than along lines," he reflected.
"I don't think as a guitar player my technique changed that much from the beginning to the end," May told Guitar Player. "What changed was just the experience in getting the ideas to their fruition."
Follow the Queen Best Of playlist for more of Brian May's phenomenal work with this most legendary of bands.
Format:
UK English