'Killer Queen': Dynamite With A Laser Beam From Queen
On the UK chart of October 26, 1974, we met the character who kept Moët et Chandon in her pretty cabinet.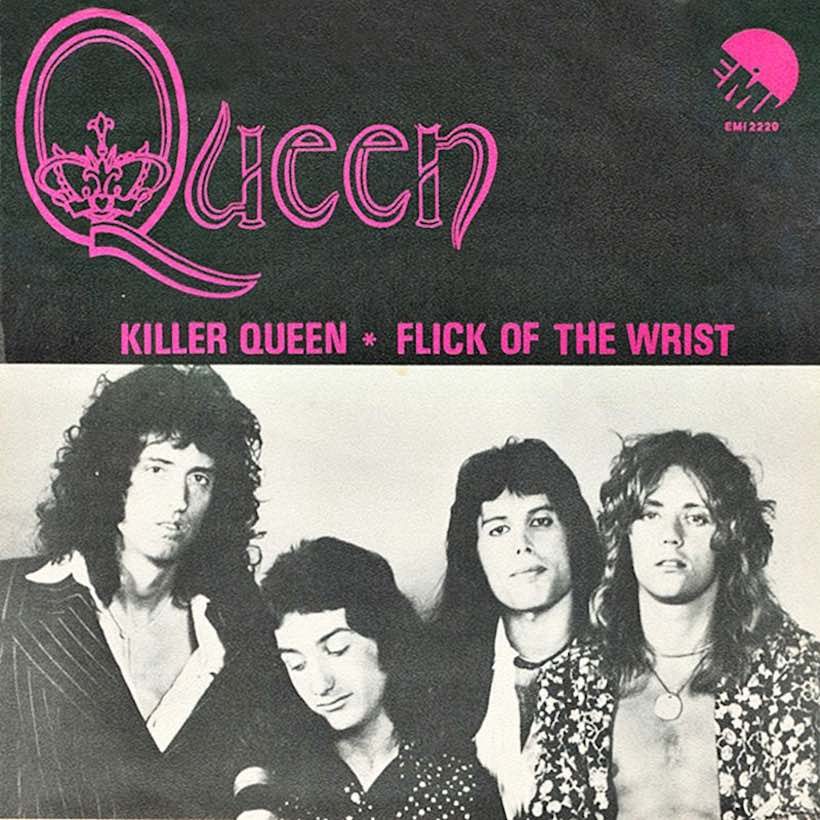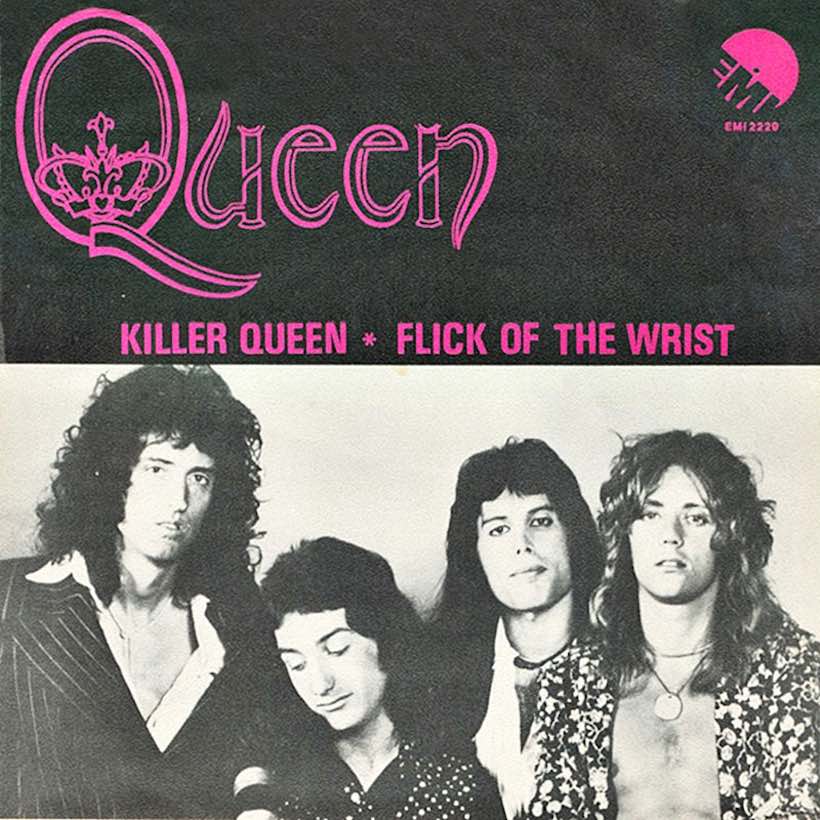 We couldn't resist her. She kept Moët et Chandon in her pretty cabinet, spoke just like a baroness and was as playful as a pussycat. Who was this woman? She was the "Killer Queen," and British record-buyers made her acquaintance when Queen took her into the UK charts on October 26, 1974.
After paying their early dues, Queen had made their British singles chart debut earlier that year with a number that showed off their rock prowess, the No.10 hit "Seven Seas Of Rhye." This follow-up 45, written by Freddie Mercury and produced by the band with Roy Thomas Baker, gave them the perfect platform for a more theatrical approach.
Queen - Killer Queen (Top Of The Pops, 1974)
"Killer Queen" showcased Queen's usual tight band performance, Mercury's vocal flamboyance and Brian May's nimble guitar runs – even if Freddie would admit in press interviews that he'd never actually encountered a woman like the one he was singing about. In November, the track became part of their triumphant show at the Rainbow in London.
'I can dream up all kinds of things'
"'Killer Queen' was one song which was really out of the format that I usually write in," Mercury told Melody Maker in December 1974. "Usually the music comes first, but the words came to me, and the sophisticated style that I wanted to put across in the song, came first. No, I'd never really met a woman like that. A lot of my songs are fantasy. I can dream up all kinds of things. That's the kind of world I live in. It's very sort of flamboyant, and that's the kind of way I write. I love it."
Listen to the best of Queen on Apple Music and Spotify.
The song, the first single from the band's third album Sheer Heart Attack, which followed a few weeks later, was a Top 10 hit around much of Europe. Early the following year it would give Queen their first appearance on the Billboard Hot 100, peaking at No.12.
UK audiences loved it, taking "Killer Queen" all the way to No.2 by mid-November, where it stayed for two weeks. Only the David Essex bestseller "Gonna Make You A Star" prevented Queen from achieving their first UK No.1. As we know, that would arrive late the following year with something rhapsodic.
Buy or stream "Killer Queen" on Sheer Heart Attack.