How The Beatles' 'Sgt Pepper's Lonely Hearts Club Band' Changed The Face Of Music
The defining album of the Summer Of Love, The Beatles' 'Sgt. Pepper's Lonely Hearts Club Band' remains a benchmark album in music history.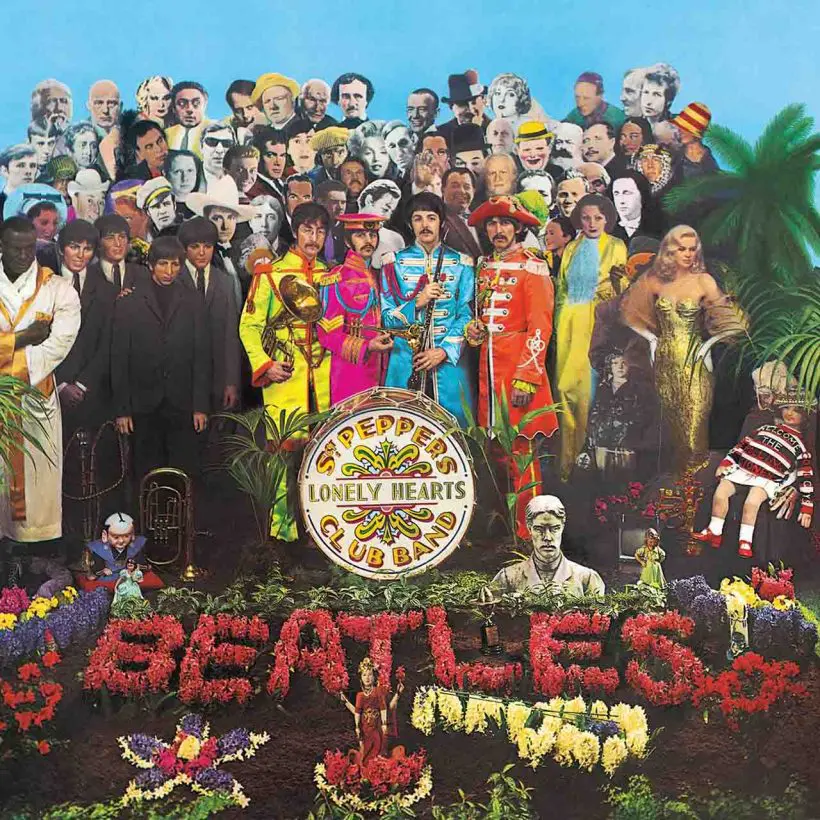 These days, game-changers are everywhere, in every facet of our society, yet there was a time when people really had no idea what they were. In 1967 along came Sgt Pepper's Lonely Hearts Club Band, the eighth studio album by The Beatles… it was the musical game-changer. Prior to the album's release, on May 26, 1967, long-playing records were firmly under the control of record labels, who thought they knew best as to what the fans wanted, and when they wanted it.
Listen to Sgt Pepper's Lonely Hearts Club Band now.
The making of The Beatles' eighth studio album had begun a little over six months earlier, on November 20, 1966, when they began work on two songs in Abbey Road Studio Two which they felt were perfect for their next LP. The songs were "Strawberry Fields Forever," written by John Lennon and inspired by a place in Liverpool, and by way of juxtaposition, Paul McCartney's composition which also referred to a real location close to his childhood home – Penny Lane.
Work continued on "Strawberry Fields Forever" during December, as well as recording sessions for "When I'm Sixty-Four" which was also to be included on the new album. Recording for "Penny Lane" began two days before New Year's Eve and was completed nearly three weeks later. The Beatles' previous single, "Yellow Submarine"/"Eleanor Rigby," had been released in early August 1966, and so EMI were anxious for another. "Penny Lane"/"Strawberry Fields" came out on February 17, 1967 after a 196-day wait – the longest time between single releases since the start of their career.
Recording continued on the new album in January, with the first of many sessions for "A Day In The Life," and then on February 1, they began work on one of Paul's songs, "Sgt. Pepper's Lonely Hearts Club Band." The new LP had a name and a loose concept, in so far as the band pretended they were giving a show as a fictitious band.
By the time their new single was released, they were underway with "Good Morning Good Morning," "Fixing a Hole," "Only A Northern Song" (a George Harrison song that he had originally put forward for inclusion on the album), and "Being For The Benefit of Mr. Kite." In the midst of all this recording, The Beatles also filmed their groundbreaking videos for both "Penny Lane" and "Strawberry Fields Forever."
Over the next two months work continued on Sgt Pepper's Lonely Hearts Club Band remaining songs – "With a Little Help From My Friends," "Lucy In The Sky With Diamonds," "Getting Better," "She's Leaving Home," "Within You Without You," and "Lovely Rita" – and the album was completed on April 21. In all, The Beatles, George Martin, and engineer Geoff Emerick spent 700 hours on the making of the record.
Of course, time expended does not guarantee either creativity or a brilliant result, but every second was worth it. And don't just take our word for it: Professor Kevin J. Dettmar, writing in the Oxford Encyclopedia Of British Literature, says Sgt Pepper's Lonely Hearts Club Band is "the most important and influential rock and roll album ever recorded." We all know that polls don't matter, but Rolling Stone magazine has often ranked it No.1 in its lists of the 500 Greatest Albums of All Time.
And yet it could all have been so very different. In the early spring of 1967, the UK press was full of reports with headlines such as "Has the Bubble Burst?" or "Beatles Fail To Reach The Top," all because "Penny Lane" and "Strawberry Fields Forever" had stalled at No.2 in the UK singles chart. At manager Brian Epstein's insistence, neither track was included on the LP, a decision that George Martin later described as "the biggest mistake of my professional life."
But what makes the album a game-changer? The unprecedented time spent in the studio helped to make it so, as do the recording techniques developed by the Abbey Road technicians to give the Beatles more than just the basic four-track equipment that had been used previously. Add to this "flanging," the use of vari-speed, the way the record was not mastered with the customary gaps between tracks, and the use of crossfades on a couple of tracks. And then there's Peter Blake's artwork that is so redolent of the time, not forgetting the fact that a lyric sheet was included with the gatefold sleeve. And, of course, great songs, brilliantly performed.
Sgt Pepper's Lonely Hearts Club Band was the first Beatles album to be issued simultaneously worldwide, and the first where the tracklistings were exactly the same for both the UK and US versions. It debuted in the UK at No.1 – where it stayed for 22 consecutive weeks and became the soundtrack to The Summer Of Love. Naturally, it was also No.1 in America, as it was in many countries around the world. More importantly, though, rock and pop has never quite been the same again…