Female Blue Note Musicians You Really Should Know
From pioneering instrumentalists to boundary-breaking singer-songwriters, these female Blue Note musicians deserve their places in the history books.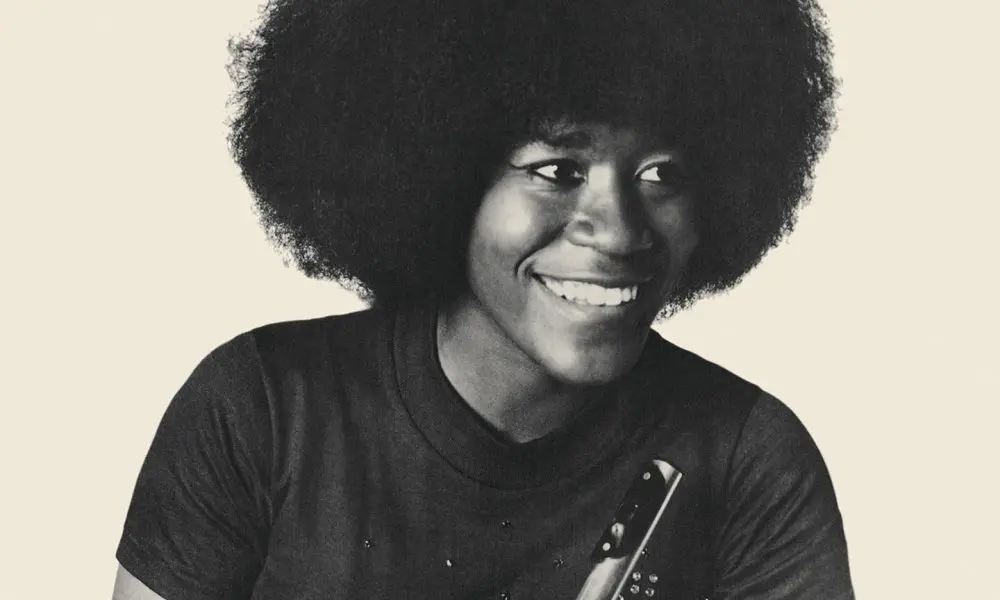 Though, today, Blue Note's roster is varied, during the 50s, when it gained recognition, the label was synonymous with one particular style of jazz: hard bop, the propulsive, blues- and gospel-infused bebop offshoot that the label's co-founders, Alfred Lion and Francis Wolff, helped to bring to the attention of the wider world. At that point in its history, the musicians on the company's books reflected the fact that jazz, particularly the instrumental kind, was a male-dominated environment. There were a lot of female jazz singers, of course, but Lion and Wolff didn't seem particularly enamoured with vocal jazz. In 1954, however, they discovered a young German pianist called Jutta Hipp, who has the distinction of being the first of what would become many female Blue Note musicians.
It was, however, another eight years before the pair brought another female to the label. Her name was Dodo Greene, the first ever vocalist signed to Blue Note. Singing in an R&B-style, she made a solitary album for the label in 1962. That same year, the label acquired jazz singer Sheila Jordan, who also made a one-off LP for the imprint. But it wasn't until the 70s, when hard bop was well past its sell-by date, that Blue Note brought in soul jazz singer Marlena Shaw, who made an unprecedented five LPs for the label and remains one of the most notable female Blue Note musicians in the label's illustrious history. During the same timeframe, veteran chanteuse Carmen McRae also joined the label, recording three albums during her tenure there.
When Blue Note was revived in the 80s, with Bruce Lundvall at the helm, the label became more inclusive. From 1984 to 2010, Lundvall label built an impressive roster of female Blue Note Musicians that included several redoubtable singers (Dianne Reeves, Cassandra Wilson, Lena Horne, Norah Jones) and pianists (Geri Allen, Renee Rosnes, Eliane Elias).
Today, the long-serving Norah Jones – who joined the label in 2001 – is considered the undisputed queen of Blue Note, though the label's current president, Don Was, recently signed an exciting new singer/pianist called Kandace Springs, whose seamless and alluring blend of soul, jazz and R&B has ushered in a new age for female Blue Note musicians.
Here, then, are the label's most significant leading ladies: ten female Blue Note musicians you really should know.
Listen to Blue Note's Women In Jazz playlist on Apple Music and Spotify.
Jutta Hipp
Growing up in Nazi Germany, where jazz was banned, Hipp had to conceal her attraction for the American music that quickly became her abiding passion (she often listened to it during bombing raids during World War II). When the war ended, Hipp became a jazz pianist and word of her talent eventually reached jazz critic Leonard Feather, who took her to the US. Hipp appeared on the Blue Note compilation New Faces – New Sounds From Germany in 1954, and then made two live albums, At The Hickory House Volumes 1 & 2, in 1956. Later the same year, Blue Note released her only studio session, Jutta Hipp With Zoot Sims. After that, however, Hipp, who was shy and suffered from stage fright, quit jazz to work in a clothing factory. As Blue Note's first ever female signing, though, she will never be forgotten.
Essential track: "Don't Worry 'Bout Me"
Dodo Greene
A singer from Buffalo, New York, Dodo Greene was blessed with clear diction and an emotive, declamatory style that drew comparisons with Dinah Washington. She was also the very first female vocalist that Alfred Lion and Francis Wolff brought to Blue Note. She made just one album for the company, My Hour Of Need, recorded in 1962 alongside such luminaries as tenor saxophonist Ike Quebec and guitarist Grant Green. Before arriving at Blue Note, in 1959 Greene had recorded an album, Ain't What You Do, for the Time label. Blue Note pitched her as an R&B-inflected singer, though, evidently, My Hour Of Need wasn't a commercial success, resulting in the label's reluctance to sign vocalists during the remainder of the decade. Though long-forgotten, as the first ever vocalist to grace the Blue Note label, Dodo Greene has an indisputable place in jazz's history books and rightly takes her place among the female Blue Note musicians you should know.
Essential track: "Not One Tear"
Sheila Jordan
The same year that Blue Note signed Dodo Greene, they also added 35-year-old Detroit-born Jordan to their roster. Like Greene, she only recorded a solitary LP for the label (1963's A Portrait Of Sheila), though over the years its reputation has grown and the album is now considered one of the best jazz vocal albums of the 60s. Jordan (who was married to pianist Duke Jordan) had been performing long before she made her debut for Blue Note and was greatly admired for her assimilation of the bebop style into jazz singing. Charlie Parker was a friend and fan, describing her as "the singer with the million-dollar ears." Jordan joined Blue Note after Alfred Lion, who was intrigued by her demo tape, went to see her perform live. Sadly, despite favorable reviews for her first album, she slipped into obscurity for over a decade, eventually re-emerging in the 70s. Even so, A Portrait Of Sheila remains her pièce de résistance.
Essential track: "Dat Dere"
Marlena Shaw
Hailing from La Rochelle, New York, Shaw joined Blue Note in the post-Alfred Lion era. Brought to the label by its then head of A&R, Dr. George Butler, in 1972, Shaw had sung jazz with Count Basie's band and also recorded two R&B-oriented albums for Chess Records' Cadet imprint in the late 60s. Her distinctive vocals – a synthesis of jazz, soul and gospel styles – were showcased on four studio albums and one live LP for Blue Note in the 70s, the latter including her song "Woman Of The Ghetto," which later became a popular sample source for hip-hop producers. Shaw's later albums for Blue Note showed the singer moving to a more commercial, disco-influenced style, though as one of the most notable female Blue Note musicians, her music never lost its soulfulness and credibility.
Essential track: "Me And Mr Jones"
Bobbi Humphrey
The first female African-American instrumentalist to sign with Blue Note, this Dallas-born flautist joined the label in 1971 at the behest of label president and producer Dr George Butler. Pioneering an accessible brand of funky fusion, Humphrey (who was born with the forenames Barbara Ann) joined forces with rising producers/writers The Mizell Brothers for her third album, Blacks And Blues, and immediately reaped commercial dividends in the shape of the R&B hits "Chicago, Damn" and "Harlem River Drive" (both of which have been frequently sampled). In all, Humphrey delivered six albums for Blue Note, the biggest of which was 1974's Satin Doll. More importantly, Humphrey's legacy among female Blue Note musicians is as a role model for black female musicians in an age when female instrumentalists were poorly represented in the jazz world.
Essential track: "Virtue"
Dianne Reeves
Born in Detroit and raised in Denver, Colorado, Dianne Reeves was a protégé of legendary jazz trumpeter Clark Terry and had already recorded two indie-label albums before landing at Blue Note in 1987. Helmed by her cousin George Duke, her self-titled debut for the label showed off Reeves' multi-octave voice in settings that ranged from fusion-esque funk to R&B-inflected pop and straight-ahead jazz. Over the course of 15 albums for Blue Note, recorded between 1987 and 2009, Reeves always displayed a breathtaking versatility without straying too far from her strong jazz and soul roots. Arguably the greatest jazz singer of her generation, Reeves picked up three Grammy awards during her long tenure with Blue Note.
Essential track: "Company"
Cassandra Wilson
From Jackson, Mississippi, Wilson's recording career began in 1986 and, by the time she joined Blue Note, seven years later, in 1993, she had already made eight albums. At Blue Note, though, beginning with her debut, Blue Light 'Til Dawn, she took her music to another level by patenting a piquant marinade of jazz, blues and folk flavours. Uniquely among female Blue Note musicians, this singular style, combined with her trademark vocals – at once smoky, seductive and languorous – allowed Wilson to create a new category of music. As well as being a singer who is able to make other people's songs sound like her own, Wilson is a more-than-capable songwriter. She picked up her first Grammy for her second Blue Note album, New Moon Daughter, in 1995, and gained another with 2009's Loverly. Even though she left the company in 2009, her Blue Note albums are the most impressive in her canon.
Essential track: "Skylark"
Eliane Elias
Another signing of the Bruce Lundvall era, São Paolo-born Elias was a child piano prodigy who has recorded a steady stream of albums since she debuted in 1985. As well as being a technically dazzling pianist influenced by Bill Evans, Elias is also a hypnotic vocalist who is able to channel the delicate, wispy delivery of her Brazilian compatriot Astrud Gilberto. Elias made her Blue Note debut in 1989 and stayed with the label until 2000, though she returned in 2008 for a shorter stint. Arguably her most highly-regarded album for Blue Note is 1994's Solos And Duets, which included some fascinating piano duels with Herbie Hancock. The remainder of her output for the label is incredibly varied, ranging from bop-inflected jazz to Brazilian bossa nova excursions.
Essential track: "I Love You"
Norah Jones
Armed with the alluring voice of a siren, Jones was born in New York and raised in Texas. She was brought to Blue Note by the label's then-president, Bruce Lundvall, back in 2001. Put in the studio with veteran producer Arif Mardin, Jones' debut album, Come Away With Me – featuring the hit single "Don't Know Why" – instantly established the young singer/pianist, with her intimate, understated, style, as the new face of jazz. As her career progressed, Jones blossomed as a songwriter and also enjoyed several excursions to explore different musical terrains. In 2016, Jones returned to the piano and a more overt jazz approach on Day Breaks, which included cameos from jazz legends Wayne Shorter, Lonnie Smith and Brian Blade. Though she's been with Blue Note for 18 years, Jones continues to shine as an inspiration to aspiring female jazz singers.
Essential track: "Don't Know Why"
Norah Jones - Don't Know Why
Kandace Springs
Blessed with a healthy disregard for convention – whether in terms of fashion, music or hobbies (she likes to mend cars in her spare time) – Kandace Springs represents a new generation of female Blue Note musicians. Initially inspired by another singer/pianist, Norah Jones, she has emerged with a sound that is completely original and beholden to no one. Whether she's singing a jazz standard, re-interpreting a soul classic, or delivering freshly-written self-penned material, this Nashville vocalist never resorts to cliché. Her two albums for Blue Note, Soul Eyes and the more recent Indigo, show that she while she acknowledges the traditions of jazz and soul music, she is also fiercely contemporary, adding elements of hip-hop and R&B to her music.
Essential track: "Don't Need The Real Thing"
ARTEMIS
Named after the Greek goddess of hunting, ARTEMIS isn't a single person. It's an all-women jazz supergroup led by pianist Renee Rosnes. Initially comprised of trumpeter Ingrid Jensen, clarinetist Anat Cohen, tenor saxophonist Melissa Aldana, bassist Noriko Ueda, and drummer Allison Miller, the group began in 2016 when Rosnes was asked to put a band together for some European gigs. They enjoyed playing together so much that they became a bonafide group and joined Blue Note after impressing the label's boss Don Was with their high-octane performance at the 2018 Newport Jazz Festival. Two years later, they released their self-titled debut album, featuring vocalist Cécile McLorin Salvant, to much acclaim; distinguished by elegant compositions and energetic musical interplay, it won them the Best New Artist gong in the 2020 JazzTimes Readers' Poll. In 2023, the group unveiled their second album, In Real Time, introducing two new members; tenor saxophonist Nicole Glover and alto saxophonist Alexa Tarantino.
Essential track: "Song For Abdullah"
Song For Abdullah (Bonus)
Melissa Aldana
This young tenor saxophonist hails from Santiago, Chile, and released her Blue Note debut album 12 Stars in 2022 to much critical acclaim. Renowned for her gleaming lyricism, imaginative compositions, and the fearlessly fluid nature of her improvisations, Aldana was a founder member of the all-female jazz supergroup ARTEMIS, appearing on the sextet's self-titled Blue Note debut in 2020. Prior to joining Blue Note, Aldana had recorded five albums, including two with a group called Crash Trio, and in 2016, received a GRAMMY nomination for Best Improvised Jazz Solo. She began playing alto saxophone at the age of six, taught by her father Marcos Aldana, a noted Chilean saxophonist. Switching to tenor sax after hearing Sonny Rollins play (with whom she later studied), Aldana won a scholarship to study at the Berklee College of Music. In 2013, she had the distinction of being both the first female and South American musician to win the prestigious Thelonious Monk International Jazz Saxophone Competition.
Essential track: "Falling"
Melissa Aldana - Falling (Audio)
Listen to the best of Blue note on Apple Music and Spotify.