Indigo "Takes It Up A Whole Other Level" Says Kandace Springs
With her hotly anticipated second album, 'Indigo', Kandace Springs flourished into a versatile performer who blends soul and jazz with hip-hop swagger.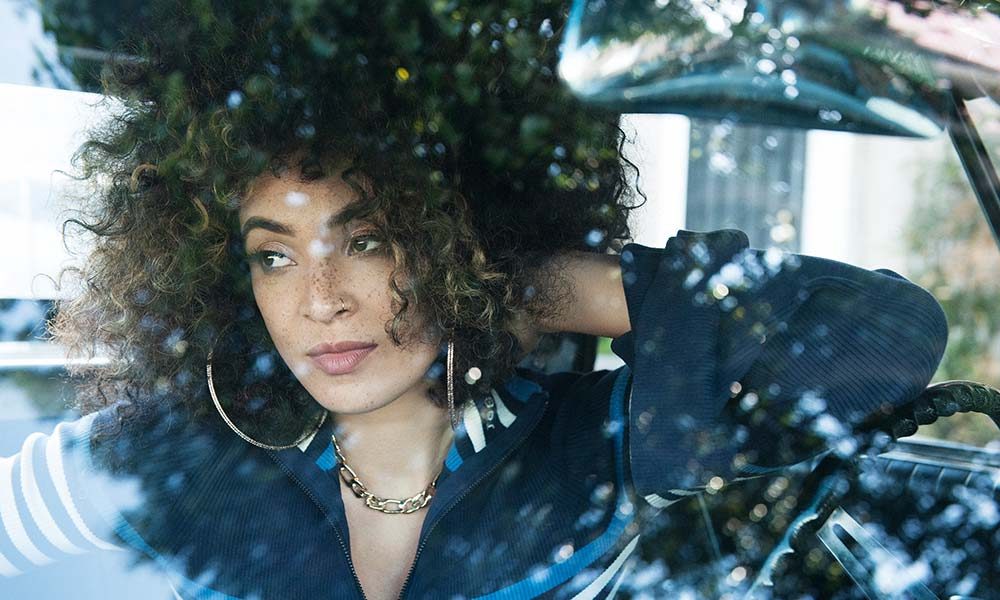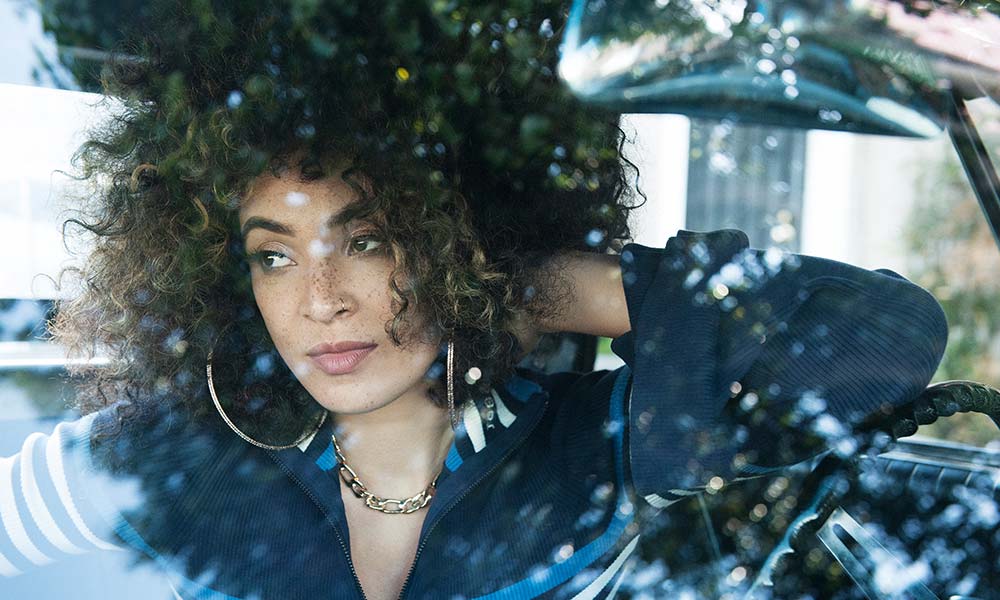 Nashville, Tennessee, is an American metropolis that has long been associated with the sound of country music, but rising singer-songwriter Kandace Springs, who debuted in 2016 with the critically-drooled-over album Soul Eyes, and made her hotly anticipated return in 2018 with Indigo, reveals that her home town can also produce African-American musicians of an authentically soulful calibre.
Listen to Indigo right now.
Blessed with the alluring voice of a siren and dexterous piano skills, Kandace is looking to spread her wings and further her artistic reach with Indigo, which is released on Blue Note Records. It's a collection of songs that will undoubtedly enhance Kandace's reputation, as she blends soul and jazz flavours with a sassy hip-hop swagger and classical-music sophistication.
The 29-year-old singer says her approach on Indigo was very different from Soul Eyes, which was helmed by producer Larry Klein, renowned for his work with jazz singers such as Madeleine Peyroux and Melody Gardot. "With Larry, we did all the songs mostly live in a situation where all the musicians were looking at each other in a giant studio in LA," she tells uDiscover Music. "For this one, though, each song was done separately."
Apart from three cuts, the majority of Indigo was produced by Detroiter Karriem Riggins, who, as a musician, has played drums with Diana Krall and ex-Beatle Paul McCartney, but is perhaps better known for his adventures as a producer in the world of hip-hop, where he's collaborated with the game-changing rappers like Kendrick Lamar. Riggins gives Indigo a contemporary urban edge without eroding the classic soul and jazz influences that are the bedrock of Kandace's sophisticated style.
Kandace Springs - Don't Need The Real Thing
Kandace says that, apart from a few freshly-written tunes – which include Indigo's first single, 'Don't Need The Real Thing', and the ballad 'Breakdown' – much of the album is comprised of older material that, for various reasons, ended up being shelved. "The big difference with Soul Eyes," she says, "is that a lot of the stuff that's on this album was written several years ago and some of my vocals are from that time as well. Just for example, I did the vocals for 'Unsophisticated' and 'Piece Of Me' six or seven years ago."
The real thing
But it would be wrong to think of Indigo as a hodgepodge of outtakes. Ultimately, thanks to the input of Karriem Riggins, the album presents as a coherent, harmonious canvas. It was his creativity in the studio that transformed the material, polishing rough diamonds into precious gems. "We found songs that we had shelved," Kandace reveals, "and when Karriem heard them, he said, 'I can work with these.' So we gave him those tracks with my vocals on and he produced around them."
The album's title, Kandace reveals, relates to the fact that indigo – a hue that is halfway between blue and violet – has been a significant colour for her in more ways than one. She says the atmosphere-creating title song, which is divided into short two parts and blends soulful vocals with Rachmaninoff-inspired piano chords and hip-hop beats, got its title because of the colour of the room it was recorded in and the mood it evoked.
Indigo is also a significant name because it references a club in Nashville where the singer's faith in pursuing music as a career was restored after experiencing a few setbacks. "Not many people know this, but about 10 years ago there came a point in my life when I thought a music career wasn't for me," she confesses. "It's hard out there when you're trying to make it. But a good friend of mine took me to a club called Indigo. He said, 'Why don't you play something?' The place was loud and raunchy with a lot of people talking, but when I started playing a jazz piece it went silent and they were like, 'Who is this girl?' That response inspired me to stick with music."
"You're not just a jazz artist, you're a hybrid"
Also produced by Riggins is the exotic 'Black Orchid', which reunites Kandace with songwriter Jesse Harris, who contributed 'Talk To Me' and 'Neither Young Nor Old' to her debut album, and also wrote Norah Jones' breakout hit, 'Don't Know Why'. "Larry Klein first hooked me up with Jesse. He's a great writer," enthuses Kandace. "Everything he writes just hits home. We wanted to put 'Black Orchid' on Soul Eyes, but we had so many other songs, we thought we'll put it on the next album."
Black Orchid Studio Vibes
In sharp contrast, the ballad 'Breakdown' is a perfectly polished pop-soul tearjerker that was co-written by Kandace with British songwriter and producer Jamie Hartman, whose credits include Rag'n'Bone Man's big 2017 hit 'Human'. Kandace describes 'Breakdown' as being a "Sam Smith feel meets Nina Simone kind of thing" and says it was a last-minute addition to Indigo. "We had finished the album and the label said, 'We want one more song,'" she says. "Because I liked 'Human', I said, what about Jamie Hartman? So we had a session in LA and I got to work with him."
Kandace reveals, though, that initially the pair's creative juices weren't flowing freely as they struggled to create something memorable. "At first we were hitting a wall during that session and I thought, I'm not feeling this," she remembers. But they found inspiration when Kandace, on a break, sat at the piano and played a well-loved piece of classical music. "When we were chilling, I was playing 'Liebestraum' by Franz Liszt," explains Kandace. "Jamie said, 'That's cool,' and started taking some of the descending parts from the melody, and that's how the beginning of 'Breakdown' began."
Kandace also worked with another noted London-based pop songwriter/producer, Jimmy Hogarth, whose credits range from Paolo Nutini to Tina Turner. They worked together on 'Love Sucks', a song co-written by Kandace and which Hogarth transforms into a slice of 60s-influenced retro pop-soul with hints of early Motown and Amy Winehouse (with whom Hogarth also worked). "He's a good dude. Very talented," says Kandace of the producer. "I met him six years ago when my managers, Evan [Rogers] and Carl [Sturken], got me a writing session with him. We wrote a song together but we never released it, though it might come out some day because it's badass."
"I get to show all the different sides of me"
Kandace shows her jazzy side on the gorgeous ballad 'Unsophisticated', which features noted trumpeter Roy Hargrove. "I grew up on jazz, it's in my soul," she says. "I was going to be a jazz artist and then my dad said, 'You're not just a jazz artist, you're a hybrid.'" Even so, Kandace says that, in the future, she would like to devote a complete album to jazz. "I'd love to do a pure jazz album of covers," she shares. "That would be cool."
Kandace Springs - People Make The World Go 'Round
Talking of covers, Indigo includes two well-known soul classics: The Stylistics-associated 'People Make The World Go Round' ("I love this song. I grew up on the young Michael Jackson's version," Kandace says) and folk singer Ewan MacColl's haunting ballad 'The First Time Ever I Saw Your Face', which Roberta Flack transformed into a soul hit in 1971. "It's my favourite song on the whole album," enthuses Kandace. "Evan and Carl brought it to my attention years ago, so I learned it and kind of made it my own. When we were making the album I insisted that we put it on."
From a personal perspective, one of the most important songs on Indigo is the duet 'Simple Things', on which Kandace sings opposite her father, Kenneth "Scat" Springs, a noted gospel-raised singer from Nashville who sang backing vocals for artists as varied as Faith Hill and Frankie Valli. For Kandace, the song has a poignancy that is bittersweet. Two years ago, she says, her father suffered a stroke which took away his ability to sing. She reveals that, thanks to some studio wizardry, they were able to seamlessly combine their two vocals from two different sessions. "I wrote that song when I was 16 and recorded it when I was 17," she says. "My dad sang over it in a whole other session, which we blended with my vocals. I get so emotional when I hear it because he can't sing anymore."
No doubt Kandace's father is proud of what his daughter has achieved with her music so far. Soul Eyes was an accomplished debut but, on Indigo, Kandace Springs showed a wider, almost kaleidoscopic range of musical colours. "The last album was great," she says, "but this one takes it up a whole other level. I get to show all the different sides of me."
Indigo can be bought here.
Format:
UK English