'It's Time!': Jackie McLean's Return To Hard Bop
'It's Time!' found Jackie McLean returning to the driving swing rhythms of hard bop, but it certainly wasn't a conservative session.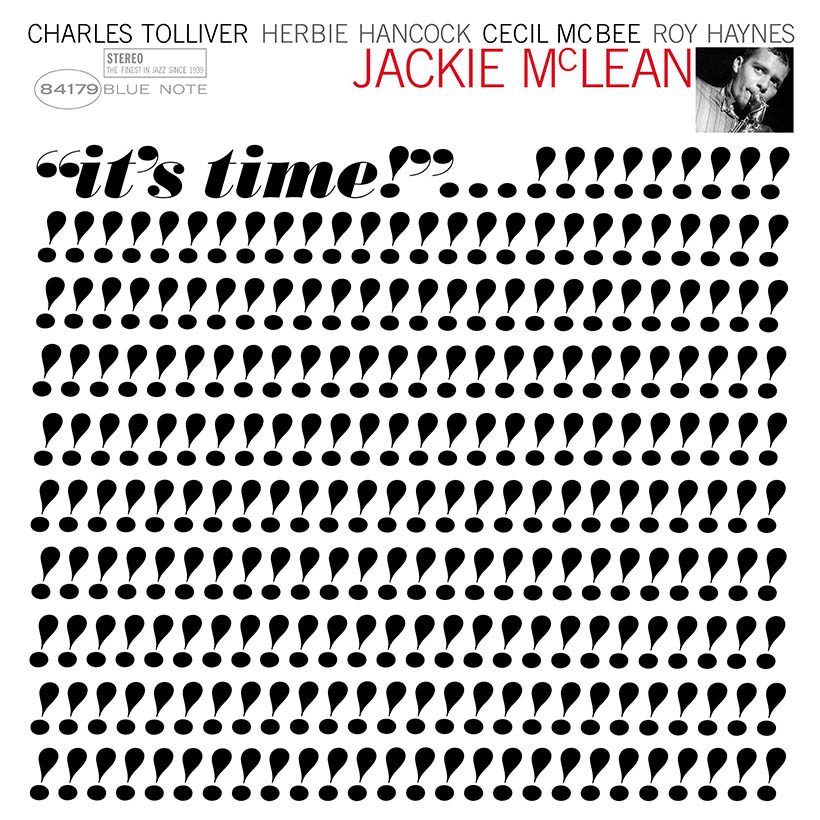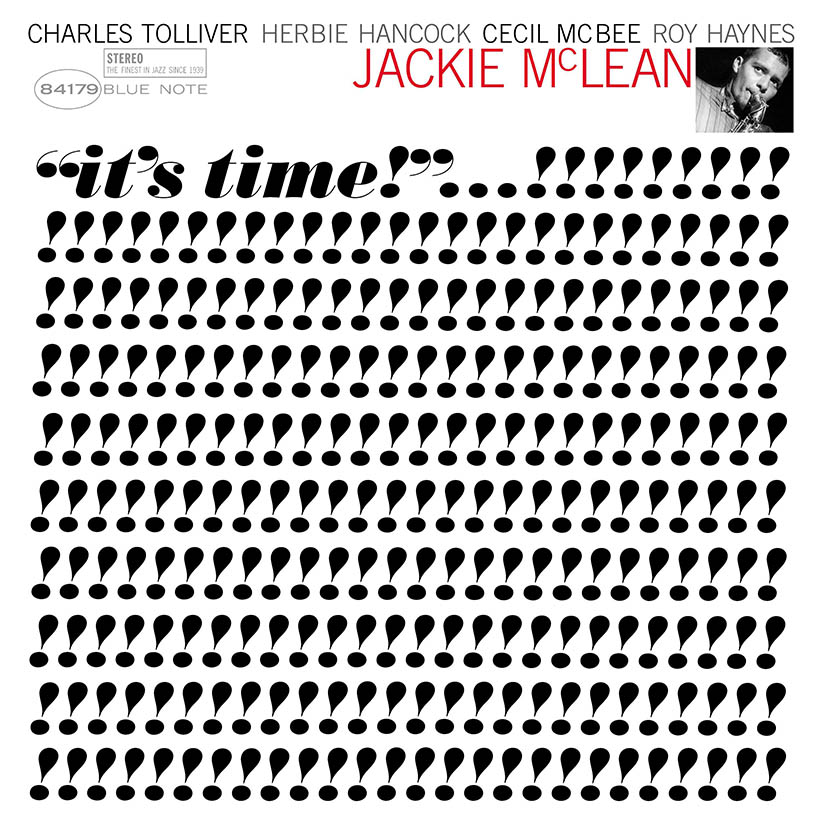 Jackie McLean, who was in his thirties and signed to Blue Note Records during the first half of the 1960s, had been straddling the divide between hard bop – the popular blues and gospel-inflected jazz currency of the 1950s – and a more avant-garde mode of musical expression.
In 1964, you heard McLean exploring the latter, with the release of the most daring album of his career, Destination…Out!, a collection of free-thinking experimental pieces. The album not only placed McLean firmly in the vanguard of post-bop jazz alongside Ornette Coleman, Eric Dolphy, and John Coltrane but also showed how far he had traveled since he first burst of the jazz scene in 1950 as a disciple of bebop saxophonist, Charlie Parker.
Those expecting McLean to push the jazz envelope even further, however, would have been surprised by how different 1965's It's Time! sounded. While Destination…Out! found McLean hurtling toward full-blown free jazz, It's Time! is the sound of him taking two steps back, to a place of relative safety. It wasn't that McLean lacked the courage to drive forward. Instead, as the saxophonist told writer Nat Hentoff in 1965: "I never want to go 'outside' for too long a time without coming back 'inside' again."
It's Time! found McLean returning to the driving swing rhythms and bluesy cadences of hard bop, but it certainly wasn't a conservative session. That's down to the players surrounding him, two of the brightest young talents in modern jazz: Herbie Hancock and Charles Tolliver.
25-year-old Hancock – a member of the trailblazing Miles Davis Quintet and also making waves as a solo artist at Blue Note – offered piano playing of the highest quality as both a soloist and accompanist. Tolliver, a 22-year-old trumpeter from Florida, was making his recording debut on It's Time! and though he was inexperienced, McLean trusted in his young apprentice enough to feature three of his songs on the session. Completing McLean's lineup was an experienced rhythm section comprising 30-year-old bassist Cecil McBee and ace drummer Roy Haynes, then something of a veteran at 40 but who was a versatile and forward-thinking musician.
McLean's quintet bursts out of the blocks with the opening cut, the Tolliver-penned "Cancellation." It is a driving piece of advanced hard bop distinguished by a fanfare-like harmonized horn theme played over stop-time rhythms at the beginning and end of the piece. McLean takes the first solo, his acrid tone contrasting with the liquid fluidity of the rhythm track. Tolliver follows with a discursive passage of improv that betrays the influence of free jazz while Hancock's solo delves into abstract reflection.
Cancellation (Digital Remaster/2006)
The next track, McLean's "Das' Dat," is more orthodox: an archetypal slice of hard bop emphasizing the music's blues roots. The album's title song, another McLean tune, is more progressive and reflects the influence of modal jazz. Listen for Haynes' drum solo, which highlights the Boston-born musician's nuanced, polyrhythmic approach to his instrument. The album's closer, "Truth," is the set's only ballad and its presence offers a welcome respite following the vigorousness of the previous five songs. Its composer, Tolliver, invests the tune's solo trumpet theme with deeply-felt emotion while Hancock, McBee, and Haynes provide simpatico but understated support.
Truth (Digital Remaster/2006)
Though housed in an unforgettable Reed Miles-designed cover that emphasized the urgency of the album's title, It's Time! didn't attract as much attention as some of McLean's other records from the same era. Given the benefit of hindsight, however, the album offers a vivid aural snapshot of one of jazz's finest alto saxophonists during a fascinating transitional period in his career.