The 50 Greatest Blue Note Albums
Blue Note is unquestionably the most iconic jazz label there's ever been. Here are 50 highlights from the legendary imprint.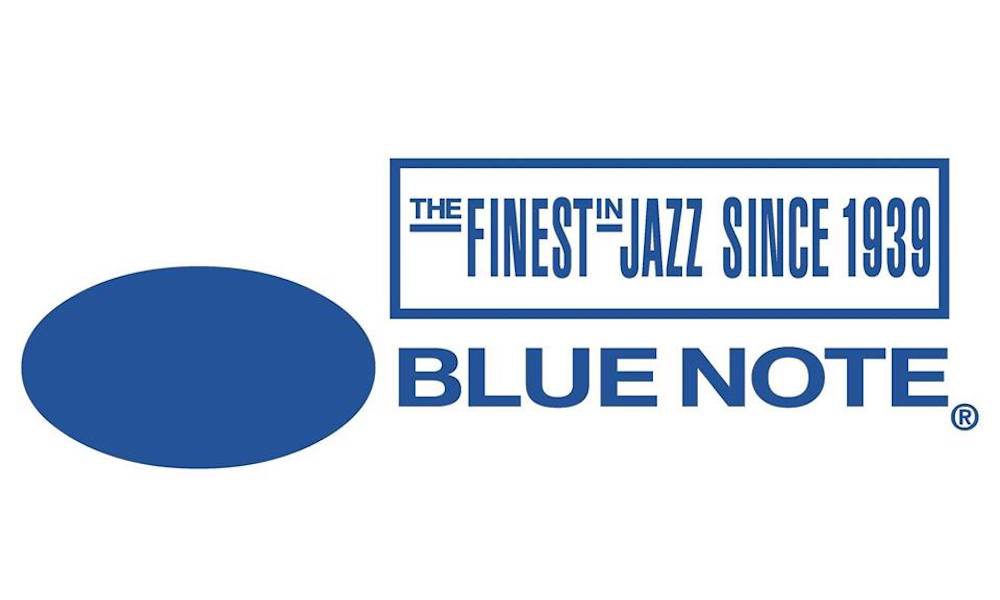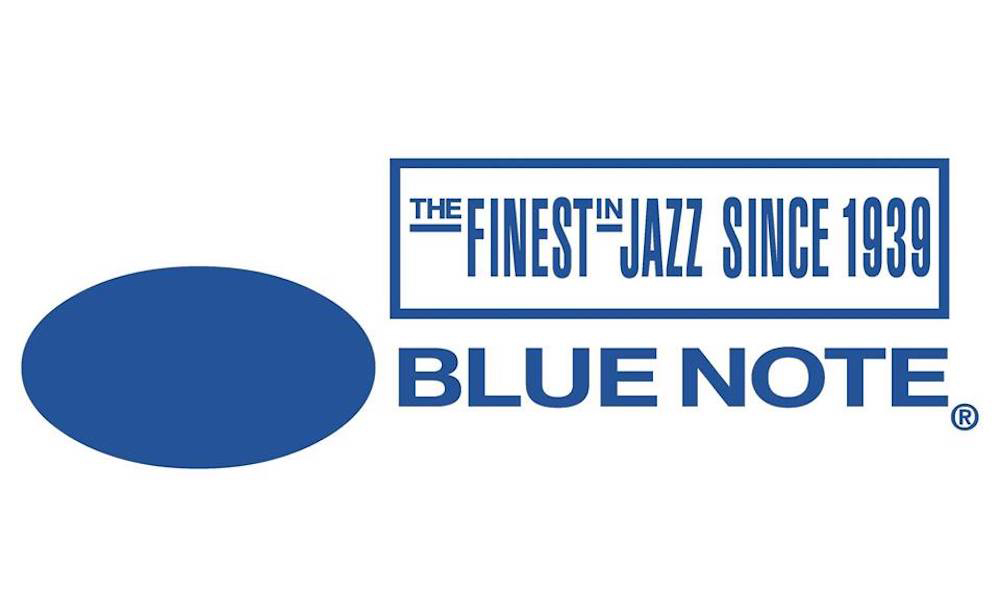 Blue Note is unquestionably the most iconic jazz label there's ever been. But when Alfred Lion started the label in 1939 with a recording of boogie-woogie pianists Meade Lux Lewis and Albert Ammons, his intention was simple: To release music that he felt was important. It is a mission that he never wavered from, nor have the Blue Note albums that have followed in his illustrious footsteps. This list of 50 albums is a mere fraction of the LPs that Blue Note has put over the years. Let us know in the comments, below, which ones you think we may have missed.
50. Don Cherry – Complete Communion
Oklahoma-born trumpeter Cherry was 29 when he recorded this groundbreaking album, the first of three long-players for Blue Note. Having appeared in the late 50s and early 60s on significant envelope-pushing LPs by jazz iconoclasts Ornette Coltrane, John Coltrane, and Albert Ayler, Cherry presented his unique personal musical manifesto on Complete Communion, his debut as a leader. Featuring Argentine saxophonist Gato Barbieri, bassist Henry Grimes, and drummer Ed Blackwell, the album consists of two extended suites. Cherry and his cohorts improvise – both as individuals and collectively – on several different musical themes that flow into one another in a free and organic way. The musical alchemy they summon is spellbinding.
Complete Communion: Complete Communion/And Now/Golden Heart/Remembrance (Remastered)
49. Duke Pearson – Wahoo
Atlanta-born Pearson – a talented multi-instrumentalist who was also a gifted composer, arranger, and producer – recorded a dozen albums for Blue Note between 1958 and 1970 but Wahoo! is generally considered the pinnacle of his work for the label. Leading from the piano, Pearson is accompanied by a stellar three-horn frontline – Donald Byrd, Joe Henderson, and James Spaulding – with bassist Bob Cranshaw and drummer Mickey Roker proving a formidable rhythm section. The opening cut, "Amanda," a free-flowing Latin-tinged groove with exquisite horn lines, is one of Pearson's most enduring compositions. Other highlights include the eastern-flavored "Bedouin," the delicate "Farewell Machelle" with its glistening piano, and the blues-infused "ESP (Extra Sensory Perception)."
48. Sidney Bechet – Jazz Classics Vol.1 & 2
One of jazz's first significant saxophone soloists, New Orleans-born Bechet was 42 when he recorded for Blue Note in 1939, the label's inaugural year. His 78-rpm single, "Summertime" – a beautifully rhapsodic soprano sax-led version of the Gershwin brothers' tune – brought Blue Note notoriety and helped to establish the company on the jazz map. It and Bechet's other singles for the label were collected together on two 10″ LPs titled Jazz Classics, which captured the authentic spirit of old-time Dixieland jazz. The album's highlights include the stomping "Muskrat Ramble" and a lively rendition of W. C. Handy's antique classic "St. Louis Blues."
47. Donald Byrd – Black Byrd
One of hard bop's principal trumpet stars in the late 1950s, Detroit-born Byrd – who led a parallel academic career as a music professor – radically changed musical direction in the late 1960s. Following Miles Davis' lead on Bitches Brew in 1970, Byrd plugged his music into the mains socket. After a couple of experimental electric albums, he teamed up with producer Larry Mizell and came up with Black Byrd, a smooth, accessible fusion of jazz, soul, pop, rock, and funk flavors. Though jazz purists hated it and claimed Byrd had sold out, the album became Blue Note's top-selling album of the 70s – it sold a million copies – and took the trumpeter's music to a new, and much younger, audience. The hip-hop generation has sampled many of its tracks.
46. Horace Silver – Cape Verdean Blues
One of hard bop's chief architects, Connecticut-born pianist-composer Horace Silver was also a co-founder member of The Jazz Messengers and helped to establish the two-horn frontline (trumpet and saxophone) as the norm in small-group jazz. Silver's family originated in Cape Verde, a Portuguese-speaking island off north-west Africa, and this, his 13th Blue Note album, paid homage to his ancestral roots. The pianist fronts a quintet featuring rising Philadelphia trumpet star Woody Shaw, and tenor saxophonist Joe Henderson, who are augmented on three tracks by trombonist J.J. Johnson. The music ranges from vibrant uptempo material (the title track and pulsating "Nutville") to mellow mid-tempo grooves ("Pretty Eyes"). But undoubtedly, the album's most arresting cut is "The African Queen," a loping atmospheric piece characterized by an infectious descending horn melody, a mind-blowing Joe Henderson solo and Roger Humphries' turbulent drum fills.
The African Queen (Rudy Van Gelder Edition / 2003 Remastered)
45. Robert Glasper Experiment – Black Radio
Texas-born Glasper, a rising post-bop piano star influenced by Herbie Hancock, had been with Blue Note seven years when he released the game-changing, genre-blurring Black Radio. Melding jazz with hip-hop, funk, and R&B, Glasper utilized an array of guest contributors to bring his audacious sonic vision to life, including Erykah Badu, Lalah Hathaway, Ledisi, and Meshell Ndegeocello. The album not only won a Grammy award (for Best R&B Album) but also transformed Glasper into a bonafide jazz crossover star.
44. Freddie Hubbard – Hub Tones
Indianapolis-bred Hubbard set the New York jazz scene on fire with his virtuosic trumpet playing when he moved there aged 20 in 1958. Recorded four years later, Hub-Tones was Hubbard's fifth Blue Note album. It found him in the company of a quintet that included pianist Herbie Hancock – who was still riding high from the success of his debut platter, Takin' Off – and saxophonist/flutist, James Spaulding. Though only 24 at the time, Hubbard plays with an astonishing maturity, shining on four original hard bop-style pieces that include the beautiful ballad, "Lament For Booker," a homage to fellow trumpeter Booker Little, who had died the previous year.
43. Bobby Hutcherson – Dialogue
In a long and fertile first stint with Blue Note that spanned the years 1963-1977, vibraphonist Bobby Hutcherson recorded 22 albums in a range of different styles. His debut release for Alfred Lion's label was this adventurous post-bop outing featuring a sextet comprising trumpeter Freddie Hubbard, multi-reed player Sam Rivers, pianist Andrew Hill, bassist Richard Davis, and drummer Joe Chambers. Hill and Chambers share the composer credits on the set's five tunes, which range from intoxicating Latin grooves ("Catta") to pastel-hued reveries ("Idle While") and jagged, Thelonious Monk-style blues ("Ghetto Lights").
Ghetto Lights (Remastered 2002/Rudy Van Gelder Edition)
42. Cassandra Wilson – Blue Light 'Til Dawn
A smoky-voiced chanteuse from Jackson, Mississippi, Wilson already had eight albums under her belt when she cut this striking debut for Blue Note. Thanks to Craig Street's sympathetic, uncluttered and ultra-organic production values, Wilson's voice shines luminously on an eclectic selection of material drawn from the blues, rock, jazz, folk, and R&B repertoires. She puts her indelible stamp on songs as diverse as Robert Johnson's "Hellhound On My Trail," Joni Mitchell's "Black Crow" and Van Morrison's "Tupelo Honey," recasting them all in her own unique image.
You Don't Know What Love Is
41. Kenny Dorham – Round Midnight at the Café Bohemia
A bebop trumpeter from Texas, Dorham played with Charlie Parker and an early incarnation of The Jazz Messengers before establishing a notable solo career. Considered one of the best live jazz albums ever, Round Midnight at the Café Bohemia was recorded in 1956 in a small New York nightclub. Dorham is backed by a sextet that includes guitarist Kenny Burrell and pianist Bobby Timmons, who were both leading lights of the hard bop movement. The album's highlights include a percussion-driven rendition of Dizzy Gillespie's exotic bebop staple, "A Night In Tunisia," and the Latin-inflected "Mexico City," an uptempo barnstormer where Dorham, Burrell, and Timmons impress with their dazzling virtuosity.
A Night In Tunisia (Set 2 / Live From Cafe Bohemia/1956)
40. Stanley Turrentine and The Three Sounds – Blue Hour
With his smoky tenor saxophone tone, a compelling distillation of blues and gospel elements, Stanley Turrentine rose to become a leading figure of the soul-jazz movement in the early 1960s. On this, his sultry debut for Blue Note, he teamed up with Michigan trio The Three Sounds, led by virtuoso pianist Gene Harris. The mellow nocturnal ambience of Blue Hour is suffused with a languorous, after-hours glow, and its five tracks are defined by the dazzling interplay between Turrentine and Harris.
Since I Fell For You (Remastered)
39. Grant Green – Green Street
St. Louis-born Green approached his guitar as if he was a horn player, eschewing chords for lucid, single-note melodic lines. His "less is more" aesthetic is highlighted on this absorbing trio session with bassist Ben Tucker and drummer Dave Bailey, where Green serves up a blend of soulful original songs and sublimely-rendered standards. His version of Thelonious Monk's classic ballad "Round About Midnight" exhibits a lean eloquence while the swinging title song and "Grant's Dimensions" reveals Green's penchant for the blues.
No. 1 Green Street (Remastered 2002/Rudy Van Gelder Edition)
38. Lee Konitz, Brad Mehldau & Charlie Haden – Alone Together
This gem dates from Blue Note's more recent history. Veterans Konitz (alto sax) and Haden (bass), who both enjoyed storied careers, teamed up with then rising piano star, Mehldau, at the Jazz Bakery in Los Angeles to create a fresh and inventive approach to some well-worn jazz standards. The material includes classic songs by Cole Porter, Ray Noble, Jerome Kern, and Oscar Hammerstein, which are brilliantly reworked. As well as proving the durability of classic tunes from the Great American Songbook, Alone Together showed how generational differences were no barrier to meaningful musical interaction.
37. Anthony Williams – Lifetime
A precociously-talented drum prodigy, Chicago-born Williams was just 17 when he joined the Miles Davis Quintet in 1963. He recorded Lifetime, his debut offering, a year later in the company of Herbie Hancock and Ron Carter from the Davis band alongside saxophonist Sam Rivers and vibraphonist Bobby Hutcherson. The music is fiercely original, defined by open-ended pieces that are laden with surprises as they navigate their way through distinctly avant-garde territory.
Barb's Song To The Wizard (Remastered 1999/Rudy Van Gelder Edition)
36. Wayne Shorter – JuJu
New Jersey-born Shorter rose to fame as a composer and tenor saxophonist for Art Blakey's Jazz Messengers between 1959 and 1963 before joining Miles Davis's band. It was while he was with Davis that he began recording as a leader for Blue Note. JuJu was his second LP for Alfred Lion's label and featured him in a quartet setting alongside pianist McCoy Tyner, bassist Reggie Workman and drummer Elvin Jones from John Coltrane's quartet. JuJu proves to be an inspired musical collaboration that allows Shorter to shine as both a player and composer. His saxophone lines are taut and muscular – except on the tender ballad, "House Of Jade" – while his compositions, often defined by snaking melodies and elliptical structures, brim with a bold invention.
35. Tina Brooks – True Blue
Tenor saxophonist Harold "Tina" Brooks recorded five albums in all for Blue Note but only one, True Blue, was released during his lifetime. Originally from Fayetteville, North Carolina, Brooks was an exponent of hard bop and played as a sideman for Kenny Burrell and Freddie Hubbard on Blue Note studio dates before Alfred Lion recorded him as a leader. Hubbard appears on True Blue, together with pianist Duke Jordan, bassist Sam Jones and drummer Art Taylor, who offer sterling support throughout the six-track album. Apart from the closing standard "Nothing Ever Changes My Love For You," Brooks serves up five original and consistently strong compositions, ranging from the finger-snapping "Good Old Soul" to the more urgent "Miss Hazel."
34. Herbie Hancock – Empyrean Isles
This, Chicago pianist Hancock's fourth offering for Blue Note, contained the funky jukebox hit, "Cantaloupe Island" – a close cousin of his 1962 soul-jazz smash "Watermelon Man" – but in the main was notable for being a progressive, post-bebop album characterized by envelope-pushing compositions built on advanced harmonic and melodic conceptions. The most outré track is "The Egg," which with its mesmeric ostinato piano part, anticipates hip-hop's looped samples and structures.
Cantaloupe Island (Remastered 1999/Rudy Van Gelder Edition)
33. Sonny Rollins – A Night At The Village Vanguard
This iconic album was Sonny Rollins' fourth and final LP for Blue Note, capturing him on stage in one of New York's most prestigious jazz venues in the company of bassist Wilbur Ware and drummer Elvin Jones. The tenor titan plays with an authoritative vigor, providing a masterclass of how to improvise without resorting to repetition and clichés. The absence of a pianist allows Rollins to play in a free and unfettered way.
32. The Jazz Messengers – At the Café Bohemia Vols I & 2
Often referred to as drummer Art Blakey's "Hard Bop Academy," the long-running Jazz Messengers was a breeding ground for talented young musicians that spanned several generations, ranging from Lee Morgan to Wynton Marsalis. One of the earliest incarnations of the group – with pianist Horace Silver, trumpeter Kenny Dorham, and saxophonist Hank Mobley – can be heard on this double-volume live set recorded in a famous Greenwich Village jazz club. Leading from behind his drum set, the irrepressible Blakey puts his young charges through their paces on a selection of fast and slow material.
Avila & Tequila (Live) (Live At Cafe Bohemia, NY, 1955 / Remastered 2001)
31. Donald Byrd – A New Perspective
This album is arguably Motor City trumpeter Donald Byrd's greatest: an inspired coalescence of hard bop and African American sacred music. Herbie Hancock and Hank Mobley feature in a seven-piece band which is augmented by a choir and used by Byrd as a compositional tool to infuse modern jazz with the spirituality of gospel music. There's a fervent church feel to tracks such as "Elijah" and "Chant" with their call and response cadences. But the album's centerpiece is "Cristo Redentor," a haunting ballad arranged by its composer, Duke Pearson.
Cristo Redentor (Remastered)
30. Jackie McLean – Let Freedom Ring
An alto saxophonist with a distinctly dry, bittersweet tone, McLean joined Blue Note in 1959 and spent eight years with the label. He started as a hard bop disciple, but as Let Freedom Ring clearly shows, he was a progressive musician who wanted to push the jazz envelope and probe the music's boundaries. In the company of pianist Walter Davis, bassist Herbie Lewis and drummer Billy Higgins, McLean reveals his credentials as a forward-thinking modernist with three memorable original tunes and a Bud Powell cover. The music still swings but the squealing, eerie high notes that emanate from McLean's horn from time to time show Eric Dolphy and Ornette Coleman's influence.
Omega (Rudy Van Gelder Edition; 2003 Digital Remaster; 24 Bit Mastering)
29. Larry Young – Unity
Hailed as the organ-playing equivalent to John Coltrane, Newark's Larry Young offered a different approach to the Hammond B3 from the likes of blues-based label mates, Jimmy Smith and Big John Patton. Recorded in 1965, Unity is a masterpiece that represents the apotheosis of Young's modal jazz aesthetic. Assisting in bringing his musical vision to life were saxophonist Joe Henderson, trumpeter Woody Shaw – who contributes three tunes, including the Coltrane-inspired "The Moontrane" – and powerhouse drummer Elvin Jones.
The Moontrane (Rudy Van Gelder 24Bit Mastering/Digital Remaster/1998)
28. Freddie Hubbard – Open Sesame
Though in the early 60s Hubbard recorded free jazz with Ornette Coleman and undertook journeys into modalism with John Coltrane, his own recordings from that time, like his Blue Note debut, Open Sesame, offer an example of unadulterated hard bop. With saxophonist Tina Brooks and pianist McCoy Tyner in attendance, Hubbard demonstrated that while his virtuosity on fast songs was second to none, his ballad playing was also exceptional, revealing that he possessed sensitivity as well as a flawless technique.
Gypsy Blue (Remastered 2002/Rudy Van Gelder Edition)
27. Jimmy Smith – Back at the Chicken Shack
Though Fats Waller and Wild Bill Davis played the electric organ in a jazz context first, it was Jimmy Smith who made people sit up and take the instrument seriously when he took the modern jazz scene by storm in the late 1950s. Smith had already defected to Verve Records when Blue Note released Back At The Chicken Shack, recorded three years earlier in 1960. Featuring Stanley Turrentine's husky saxophone, the album highlights Smith's phenomenal technique as well as his ability to create long, blues-soaked mesmerizing grooves.
Back At The Chicken Shack
26. Miles Davis – Vol.1 & 2
Though Miles Davis mainly recorded for Prestige in the first half of the 1950s, he cut three sessions – with different sets of musicians – for Blue Note between 1952 and 1954. It resulted in two albums that are regarded as a blueprint for the hard bop sound, infusing jazz with blues and gospel elements. Whether he's playing fast and furiously on uptempo material, like "Tempus Fugit," or waxing lyrical on the wistful ballad, "It Never Entered My Mind," Miles' playing is never less than sublime.
It Never Entered My Mind (Remastered)
25. Dexter Gordon – Our Man in Paris
After drug problems slowed his career in the 1950s, a rejuvenated Gordon enjoyed a new lease on life at Blue Note in the first half of the 1960s. As its title intimates, Our Man In Paris was recorded in France's capital city. Gordon is joined by fellow Americans, pianist Bud Powell and drummer Kenny Clarke, with French bassist Pierre Michelot. They run through five jazz standards, including Charlie Parker's "Scrapple From The Apple" and Dizzy Gillespie's "A Night In Tunisia." Gordon's tenor saxophone, big and majestic but also incredibly supple, is commanding throughout.
24. Joe Henderson – Page One
Renowned for his gruff but soulful tenor saxophone tone, Ohio-born Henderson was 26 when he recorded his debut LP, Page One, which opens with the classic track, "Blue Bossa," written by trumpeter Kenny Dorham, who also plays on the album. From the sensuous rhythms of the Brazilian bossa nova style, the album moves on to encompass driving hard bop ("Homestretch"), reflective ballads ("La Mesha"), cool modal jazz ("Recorda Me") and slow, after-hours blues ("Out Of The Night"). A stunning debut.
23. Lee Morgan – Search For a New Land
Signing to Blue Note as a teenage trumpet prodigy in 1956, Morgan had been with the label a decade when the company issued Search For The New Land. It had been recorded two years earlier but was shelved when Morgan hit the US pop charts with the single and album, The Sidewinder. Morgan leads an all-star sextet – including Wayne Shorter, Herbie Hancock, and Grant Green – on five enthralling self-penned compositions, that range from the beautifully meditative title track to the African-tinged hard bop of "Mr. Kenyatta." The Sidewinder might have made Lee Morgan a household name but Search For The New Land highlighted the depth of his artistry.
22. Sonny Clark – Cool Struttin'
Conrad "Sonny" Clark was a hard bop pianist from Pennsylvania who lived fast and died young. Regarded as his magnum opus, Cool Struttin' was the seventh of nine albums he recorded for Blue Note during a fertile five-year stay. The album features a two-horn frontline consisting of altoist Jackie McLean and trumpeter Art Farmer, who are underpinned by a rhythm section comprised of Miles Davis' then bassist Paul Chambers and drummer Philly Joe Jones. From the soulful, swaggering title track to the hard-swinging "Blue Minor" and "Sippin' At Bells," Cool Struttin' showcases the virtues of the hard bop style at its creative apex.
21. Art Blakey Quintet – A Night at Birdland vol.1 & 2
Shortly before he established The Jazz Messengers, Pittsburgh-born Blakey premiered his hard bop manifesto on two outstanding LPs recorded live in Manhattan's Birdland jazz club during 1954. His quintet featured three of modern jazz's rising stars: trumpet sensation Clifford Brown, alto saxophonist Lou Donaldson, and pianist Horace Silver. Together, they created magic and excitement on the bandstand, driven by the adrenaline-inducing rush of Blakey's kinetic polyrhythms.
Split Kick (Live At Birdland, New York, 1954)
20. Clifford Brown – Memorial Album
Jazz lost one of its brightest and most promising young stars when Delaware trumpeter Clifford Brown perished in a car crash aged 25 in 1956. Though he rose to fame leading a group with drummer Max Roach two years earlier, Memorial Album unearthed New York sessions from 1953 with Lou Donaldson, Charlie Rouse, and Art Blakey. Brown's playing is resplendent throughout on a varied selection of material whose performances not only confirmed his genius but also announced him as one of hard bop's early vital practitioners.
Brownie Speaks (Remastered)
19. Joe Henderson – Mode For Joe
Henderson's fifth and final Blue Note LP was this magnificent opus, which found the Ohio tenor saxophone maven leading a stellar septet that included two of the label's rising young stars: trumpeter Lee Morgan and vibraphonist Bobby Hutcherson. Also present is pianist Cedar Walton (who contributes two songs, the first of which is the classic title track), trombonist Curtis Fuller, who adds richness to the horn lines, bassist Ron Carter and drummer Joe Chambers. The music is rooted in hard bop but exhibits modal tendencies on some tunes, imbuing the session with an adventurous and progressive vibe.
Mode For Joe (Remastered)
18. Ornette Coleman – At The Golden Circle Stockholm
Originally a saxophonist, Coleman shredded the jazz rule book in 1959 with his avant-garde manifesto, The Shape Of Jazz To Come. By 1965 when this two-volume live album appeared, the Fort Worth-born musician had added violin and trumpet to his musical armory. Assisted by bassist David Izenzon and drummer Charles Moffett, who establish an uncanny synergy with their leader, Coleman shows how much his free jazz aesthetic had evolved in just a few short years. A masterclass of collective improvisation.
17. McCoy Tyner – The Real McCoy
Philadelphia-born Tyner began his solo career at Impulse! while he was still part of John Coltrane's groundbreaking quartet in the first half of the 1960s. After Coltrane died in 1967, Tyner signed with Blue Note, releasing his debut, The Real McCoy the same year. Accompanied by saxophonist Joe Henderson, bassist Ron Carter and former Coltrane band colleague, drummer Elvin Jones, Tyner serves up a memorable tour de force. Propulsive modal jazz ("Passion Dance") is juxtaposed with pastoral ballads ("Search For Peace") and swinging urban grooves ("Blues On The Corner").
16. Kenny Burrell – Midnight Blue
A Detroit-born guitarist, Burrell recorded a plethora of albums for Blue Note during several different stints with Alfred Lion's label. This album is arguably the pinnacle of Burrell's work: a small combo recording featuring tenor saxophonist, Stanley Turrentine, and augmented by Hispanic percussionist Ray Barretto. The latter's congas add a piquant Latin flavor to the tasty "Chitlins Con Carne" and the equally groovy "Wavy Gravy," a mid-tempo blues with a walking bass line. Burrell achieves the perfect balance between virtuosity and deep emotional expression.
15. Thelonious Monk – Genius of Modern Music vol.1 & 2.
Blue Note was the first record company to take a chance with Monk, whose unorthodox music with its jarring dissonances and quirky melodies many listeners found challenging. The label recorded a slew of 78-rpm singles between 1947 and 1952, eventually collecting those sides on two companion LP volumes titled Genius of Modern Music. Highlights are plentiful, including early versions of Monk's most memorable tunes such as "Straight No Chaser," "Ruby My Dear," "Well You Needn't," and the immortal ballad "Round About Midnight."
Well You Needn't (Remastered)
14. Bud Powell – The Amazing Bud Powell Vol. 1
An earnest disciple of the bebop revolution, Earl "Bud" Powell adapted saxophonist Charlie Parker's radical new jazz vocabulary to the piano in the late 1940s with spectacular results. This album, recorded with rising young stars Sonny Rollins and Roy Haynes arguably represents Powell's most outstanding achievement. Powell's percussive, fleet-of-finger style, is best demonstrated on the original compositions "Bouncing With Bud," and "Un Poco Loco."
13. Horace Silver – Song For My Father
Although he co-founded The Jazz Messengers with Art Blakey, Silver preferred to forge a solo career and spent 28 years recording as a leader for Blue Note. His most famous album was this one, whose cornerstone was the infectious title song defined by a loping bass line, an elegant horn theme, and Joe Henderson's vigorous tenor sax solo. The 10-track album also featured elegant ballads ("Lonely Woman" and "Calcutta Cutie"), Latin grooves ("Que Pasa") and swinging hard bop ("The Kicker"). The album remains an enduring monument to Silver's genius.
12. Grant Green – Idle Moments
Many of Green's Blue Note sessions featured him in small combos that gave ample space to showcase his guitar skills. But this album, arguably the St. Louis fretboard maestro's magnum opus, featured him in a sextet setting using more complex arrangements and denser textures. Though his co-stars included Joe Henderson, Duke Pearson, and Bobby Hutcherson, they didn't eclipse him, allowing Green to shine as both a soloist and an ensemble player. The album's four tracks range from zippy swingers ("Jean De Fleur") to pensive ballads (Duke Pearson's epic title song).
Jean De Fleur (Rudy Van Gelder Edition / Remastered 1999)
11. Hank Mobley – Soul Station
An often underrated tenor saxophonist whose mellow, sonorous style was overshadowed by the more visceral approach of his contemporaries, Georgia-born Hank Mobley nevertheless belongs in the pantheon of jazz's elite horn players. He recorded 26 album sessions for Blue Note, of which Soul Station is the most remarkable. Featuring high-caliber sidemen – Wynton Kelly, Paul Chambers, and Art Blakey – the album finds Mobley in irresistible form. In addition to four superlative original numbers, Mobley provides soulful interpretations of two standards, including a beautiful rendition of Irving Berlin's "Remember."
Remember (1999/ Remastered)
10. Andrew Hill – Point of Departure
Like Thelonious Monk before him, the fiercely individualistic pianist/composer Andrew Hill ploughed a lone furrow away from jazz trends. His unique compositional style and jaggedly idiosyncratic approach to the piano is abundantly evident on Point Of Departure, arguably Hill's most enduring work, which features Eric Dolphy, Joe Henderson, Kenny Dorham, and teenage drummer Tony Williams. The music is complex, asymmetrical, edgy, and abstract though a swing groove often prevails to give it a degree of accessibility. It remains a totemic LP of the post-bop epoch.
9. Dexter Gordon – Go
Standing at 6' 6″ high, Dexter Gordon justified his "Long Tall Dexter" nickname. But what helped make him a true jazz giant was Go!, the third long-player he cut for Blue Note during a career renaissance in the early 60s. With Sonny Clark on piano, Butch Warren on bass, and drummer Billy Higgins, the Los Angeles-born tenor titan offers a stunning collection of performances. They range from fast swingers ("Cheese Cake" and "Love For Sale") and mid-tempo foot-tappers ("Three O'Clock In The Morning") to bittersweet ballads ("I Guess I'll Hang My Tears Out To Dry").
Cheese Cake (Remastered 1999/Rudy Van Gelder Edition)
8. Lee Morgan – The Sidewinder
The Sidewinder was trumpeter Lee Morgan's – and for a time, Blue Note's – greatest commercial triumph. As a single, the infectious title track with its jaunty, danceable groove, made Billboard's Hot 100, helping the parent album to ascend to No. 10 in the US R&B albums chart. The rest of the album was more exploratory, ranging from Latin-inflected pieces ("Totem Pole") to advanced hard bop ("Gary's Notebook" and "Hocus-Pocus"). Morgan's collaborators included Joe Henderson and pianist Barry Harris. Even today, The Sidewinder continues to be one of the top-selling albums in Blue Note's catalogue.
The Sidewinder (Remastered 1999/Rudy Van Gelder Edition)
7. Herbie Hancock – Maiden Voyage
A maritime-themed concept album, Maiden Voyage is widely regarded as one of Herbie Hancock's most satisfying long-players even though it came early on in the pianist's long and storied career. Significantly, it marked a stylistic departure for Hancock, who ventured into the realm of modal jazz for the first time. With trumpeter Freddie Hubbard and saxophonist George Coleman combining their horns, Hancock brought in Ron Carter and Tony Williams – his colleagues in the Miles Davis Quintet – to drive the rhythm section. Of the album's five tunes, the title song along with "Eye Of The Hurricane" and "Dolphin Dance" went on to be regarded as jazz standards.
Maiden Voyage (Remastered)
6. Cecil Taylor – Unit Structures
Three years before Ornette Coleman lit the touchpaper to the free jazz revolution, New York pianist, composer and fellow iconoclast Cecil Taylor was starting a music revolt of his own with the forward-thinking album Jazz Advance. A decade later, when Unit Structures, the first of his two Blue Note LPs, was released, Taylor had formulated a profoundly personal and idiosyncratic take on free and atonal jazz. Fronting a band comprising six kindred musical spirits (including trumpeter Eddie Gale and two bassists), Taylor presents five lengthy soundscapes that challenge the listener with their abstract complexity and ferocious intensity. Though Unit Structures is not for the faint-hearted, it signified a watershed moment in the history of free jazz.
5. Art Blakey & the Jazz Messengers – Moanin'
Though regarded as the progenitors of hard bop, The Messengers helped to birth soul-jazz with this sensational album that premiered a new line-up of the band. Horn players Benny Golson and Lee Morgan together with pianist Bobby Timmons and bassist Jymie Merritt. Timmons wrote the catchy title tune, whose Amen-style call-and-response cadences referenced gospel music. The album also contained two other classic songs, both from Golson's pen: "Blues March" and "Along Came Betty." Blakey showcased his polyrhythmic prowess on an epic percussion-focused piece called "The Drum Thunder Suite."
Moanin' (Remastered 1998/Rudy Van Gelder Edition)
4. Eric Dolphy – Out To Lunch
A gifted multi-reed exponent and flutist, the LA-born Eric Dolphy only made one album for Blue Note, but it helped to bring him immortality, even though it was released a few months after his untimely death in June 1964. Considered a leading light of the avant-garde scene, Dolphy created a genuine masterpiece with the innovative Out To Lunch! , featuring the combined talents of Freddie Hubbard, Bobby Hutcherson, bassist Richard Davis, and drummer Tony Williams. Dolphy alternates between bass clarinet, flute, and alto saxophone on five self-written tunes that range from the avant-bebop swing of "Hat and Beard" and "Gazzelloni" to more discursive pieces like the title track and comedic "Straight Up & Down." Out To Lunch! is a touchstone in avant-garde jazz.
3. Wayne Shorter – Speak No Evil
The biggest and brightest jewel in Wayne Shorter's crown, Speak No Evil stemmed from an intensely creative purple patch in 1964 that resulted in three high-quality Blue Note albums (the other two were Night Dreamer and Juju). Backed by the dependable and inspiring Freddie Hubbard, Herbie Hancock, Ron Carter, and Elvin Jones, Shorter, then the leading supplier of material in the Miles Davis Quintet, impresses as both a composer and improviser. His compositions, with their serpentine melodies, all possess an alluring, mysterious beauty. Highlights include "Infant Eyes," a haunting ballad now regarded as a jazz standard, along with "Dance Cadaverous" and the faster title song with its earworm motifs.
Fee-Fi-Fo-Fum (Remastered1998/Rudy Van Gelder Edition)
2. John Coltrane – Blue Train
Blue Train was the first of several musical masterpieces that Coltrane would create in his short recording career. It came at a time when the saxophonist, who had transformed his life after overcoming heroin addiction, was playing with Thelonious Monk and honing his famous "sheets of sound" style. Though "Trane" had a deal with Prestige, he negotiated to do a one-off LP for Blue Note. The resulting album, rendered in a hard bop style, was the catalyst that kick-started his solo career. Thanks to the presence of Curtis Fuller's resonant trombone, Blue Train offered a unique sonic signature with its three-horn frontline. It also showcased Coltrane's advances as both an improviser and composer, especially on the magnificent title track and "Locomotion."
1. Cannonball Adderley – Somethin' Else
Topping our list of the greatest 50 Blue Note albums is alto saxophonist Julian "Cannonball" Adderley's only recording for Alfred Lion's label. What was also significant about the album was that it featured Miles Davis in a rare sideman role, which came about because Adderley, then 29, was playing in the trumpeter's sextet at the time. Miles' presence – playing a muted horn – functions as a source of inspiration for the Florida-born saxophonist, who serves up a career-defining opus. Also assisting are pianist Hank Jones, bassist Sam Jones, and drummer Art Blakey. They combine their talents to create a compelling musical synergy on six tracks that range from haunting ballads ("Autumn Leaves") to swinging uptempo numbers ("Love For Sale"). Somethin' Else is an inspired collection of modern jazz and remains one of Blue Note's – and jazz's – significant recordings.