Best Erykah Badu Songs: 20 Essential Cuts From The Queen Of Neo-Soul
Thoughtful and envelope-pushing, the best Erykah Badu songs prove exactly why the singer has been crowned The First Lady Of Neo-Soul.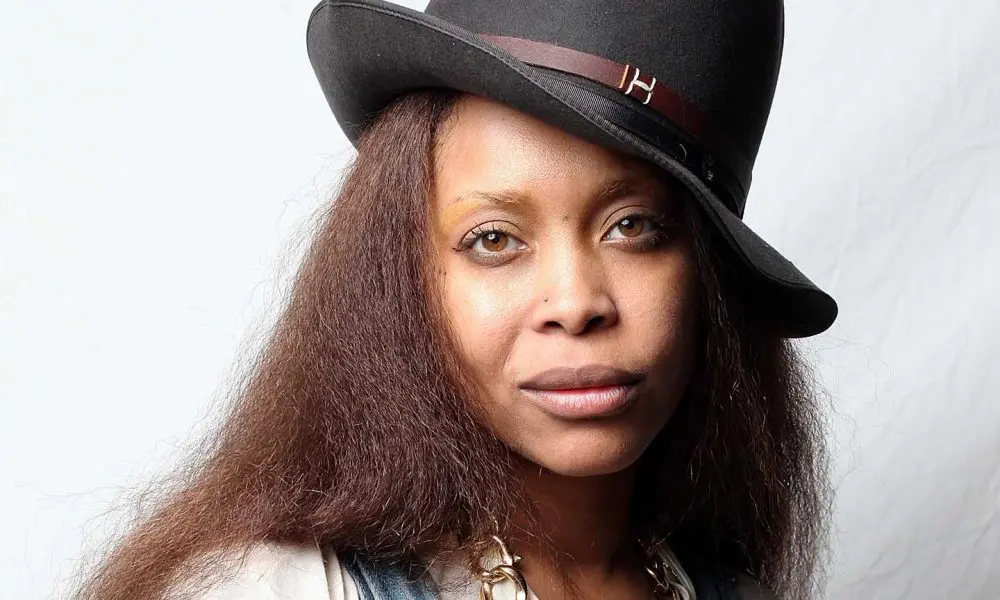 From her beginnings as an outspoken queen of neo-soul to her later politically-charged salvos at the vanguard of contemporary R&B, Erykah Badu's multi-hued, occasionally controversial career has never been less than captivating. Fusing jazz, soul, funk, and hip-hop in equal measure, here are the 20 best Erykah Badu songs, revealing the depths of her brilliance.
Listen to the best Erykah Badu songs on Apple Music and Spotify.
20: Hello
A highlight of Badu's 2015 mixtape, But You Caint Use My Phone, this brilliant rework of the Todd Rundgren/Isley Brothers hit was a collaboration with former beau André 3000. The pair were a much-celebrated couple in the 90s and the duet was inspired by their son, Seven. It ends with the sound of their voices singing in perfect harmony – a testament to the power of family ties.
19: Other Side Of The Game
The third single released from her debut album, Baduizm, tells the story of a woman grappling with the moral dilemmas involved with supporting a romantic partner involved in criminal activity. Its subtle, slow-burning blend of jazz and R&B, driven by the deepest of bass grooves, typified the baby-makin' sonics that made Baduizm one of the biggest breakout R&B hits of the 90s.
Erykah Badu - Other Side Of The Game
18: Window Seat
A sensual midtempo groover, New Amerykah Part Two (Return Of The Ankh)'s lead single gained infamy for its music video. Shot guerrilla-style, the film featured Badu walking through Dealey Plaza in Dallas, slowly taking off her clothes before being shot by an unseen sniper – an allusion to President John F Kennedy's assassination at the same site.
Erykah Badu - Window Seat
17: Telephone
Written the day after she heard of J Dilla's passing, "Telephone" is a heartfelt and moving tribute to her former collaborator, who died tragically young from a rare blood disease. The song was inspired by a conversation she'd had with the producer's mother, who told her that Dilla would experience dreams in which the recently-passed Ol' Dirty Bastard gave him directions home.
16: Back In The Day
Released in 2003 as a supposed EP that was actually longer than most artists' full-length albums, Worldwide Underground's immaculately executed analog grooves were exemplified by the deep basslines, dreamy keyboard runs and exquisitely funky guitars of this single – a nostalgic ode to youthful days spent smoking weed with friends.
15: Time's A Wastin'
A highlight from her second album, Mama's Gun, "Time's A Wastin'" fuses funky bass lines with lush strings and playful keyboard interjections to underscore Badu's cautionary tale to a young black man. The track ends with a delicious nod to rare-groove man Johnny Hammond's "Can't We Smile."
14: Soldier
New Amerykah Part One (4th World War) found Badu taking a huge stylistic and thematic detour from her previous efforts. Its cutting-edge hip-hop sound – delivered here in the shape of an ethereal flute sample offset by sharp, clipped minimalist beats by producer Karriem Riggins – formed the backbone for the singer's hard-hitting meditations on racial inequality and black oppression.
13: Fall In Love (Your Funeral)
Another Karriem Riggins production masterclass, "Fall In Love" epitomizes the warm, analog-soaked grooves that Badu returned to on New Amerykah Part One's follow-up album, Return Of The Ankh. A luscious melding of R&B grooves and hip-hop swagger.
Fall In Love (Your Funeral)
12: Tyrone (live version)
Flush from the huge success of her debut album, Badu released a live album – a bold move for someone at the start of their career. Towards the end of her set, released as Live in 1997, she tests the recently-written "Tyrone" – an acerbic riposte to a cheapskate partner. Both the performance and its rapturous reception has gone down in legend.
Erykah Badu - Tyrone (Live)
11: Me
Many of Erykah Badu's best tracks are long-form exercises in riding the good groove – and few are more sumptuous than this effort by Sa-Ra Creative Partners producer Shafiq Hussein. Over a gorgeous wash of shuffling beats, tight basslines, and gentle brass arrangements, Erykah delivers a powerful ode to self-love.
10: Didn't Cha Know
Mama's Gun's second single was created after a fateful visit to J Dilla's Detroit basement in 1998. It's based on a sample from jazz-funk ensemble Tarika Blue's 1977 cut "Dreamflower," a track she discovered while searching through the producer's mammoth collection.
Erykah Badu - Didn't Cha Know
9: Gone Baby, Don't Be Long
The third part of a trilogy of songs told from the viewpoint of a woman in love with an errant hustler, Badu followed "Otherside Of The Game" and Worldwide Underground's "Danger" with this sensuous denouement. Another brilliant example of her penchant for long-form grooves, the track gets its soulful reggae bump from Wings' 1979 album track "Arrow Through Me."
8: On & On
Erykah Badu's debut single caused a huge impact on its release. A chart hit on both sides of the Atlantic, it earned her a Grammy, brought the emergent neo-soul movement to a wider audience, and established the singer as one of music's brightest new stars. Its playful fusion of classic jazz and hip-hop still sounds fresh as a daisy.
Erykah Badu - On & On (Remix Edit)
7: AD 2000
A lament for the tragic death of Amadou Diallo, who was shot by NYPD officers in 1999. Driven by a stunningly-beautiful, Stevie Wonder-esque instrumental backing and featuring lyrical and vocal contributions from soul legend Betty Wright, the track is Badu's most heartfelt and powerful protest song.
6: Master Teacher Medley
One of New Amerykah Part One's most left-field, cutting-edge tracks, Badu's medley duet with Georgia Anne Muldrow has had a lasting lyrical impact, introducing the Stay Woke concept – a call to the black diaspora to remember their origins as a displaced people – to the world.
5: Next Lifetime
One of neo-soul's finest moments, this sensual ballad comes from the perspective of a woman with conflicted romantic thoughts. Already attached, but with feelings for someone else, it's a bittersweet tale with a poetic metaphysical slant: "Well I guess I'll see you next lifetime/Maybe we'll be butterflies."
4: Honey
How typical of the playful and idiosyncratic Badu to effectively hide one of her most effervescent and accessible dancefloor bombs. Appearing unlisted at the end of New Amerykah Part One, "Honey" opens with a re-work of RAMP's "The American Promise" before morphing into a life-affirming, P-funk-heavy workout of the highest order.
3: I Want You
Worldwide Underground's epic ten-minute centerpiece is a Marvin Gaye-esque sensual ode to lust and longing, with James Poyser's keyboard rhythms masterfully mimicking the quickened heartbeat of the love-smitten.
2: Green Eyes
Badu's break-up with André 3000 inspired the ten-minute track that ended her Mama's Gun album. Taking the form of a three-part suite, "Green Eyes" moves from its playful ragtime beginnings through to smoky jazz and warm, brass-inflected soul to capture the many moods of a failing relationship as Badu delivers one of her most stirring and open-hearted performances.
1: The Healer
Driven by producer Madlib's brilliantly manipulated sample of The Yamasuki Singers' Kono Samuarai, "The Healer" is an ode to the unifying power of hip-hop. Of the song's lyrics, Badu explained to The New York Post: "There are so many ways to worship, no matter what religion you are. And to me, hip-hop is felt in all religions – it has a healing power. I've recently been to Palestine, Jerusalem, Africa… and everyone is listening to hip-hop. There's something about that kicking snare sound that all kinds of people find meaning in."
Think we missed one of Erykah Badu's best songs? Let us know in the comments below.