'Black Radio': How Robert Glasper Captured The Black Creative Diaspora
The classically trained jazz pianist has always straddled the two worlds of jazz and hip-hop, most audibly on pathfinding albums the likes of 'Black Radio.'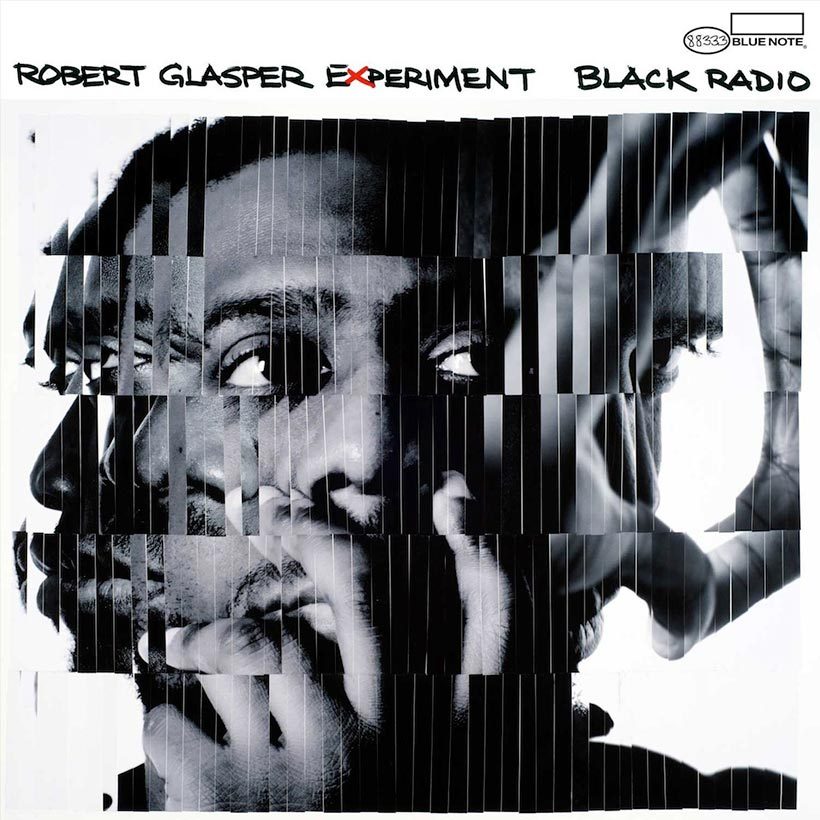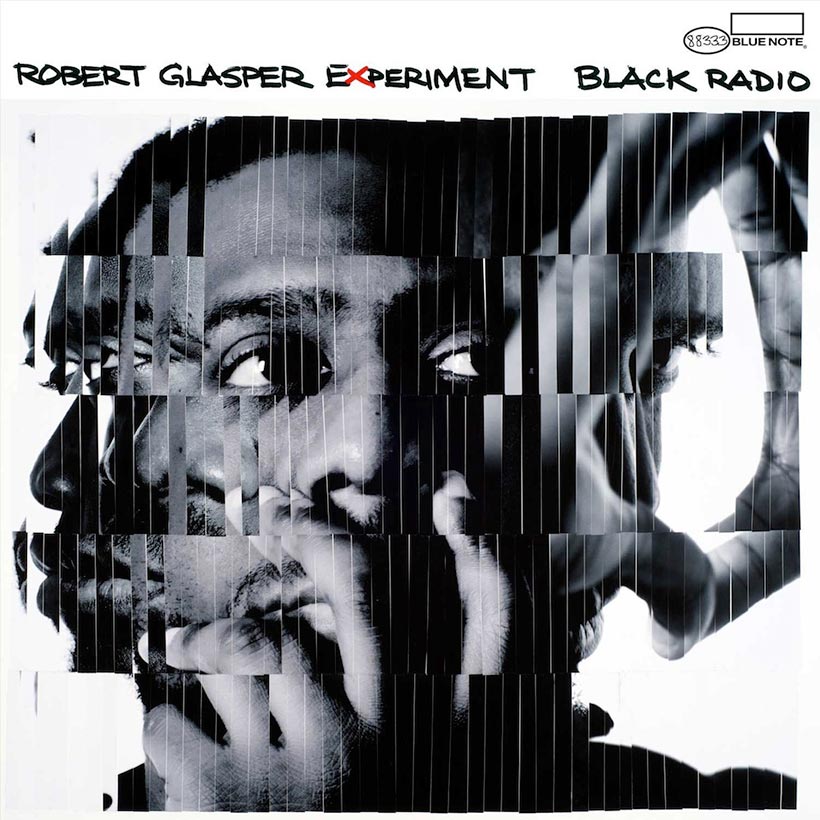 What constitutes a jazz record? It's a question Robert Glasper doesn't concern himself with too much. The classically trained jazz pianist has always straddled the two worlds of jazz and hip-hop, most audibly on pathfinding albums the likes of Black Radio, released on February 28, 2002. After moving from his native Houston to attend the New School in New York, he met neo-soul singer Bilal Oliver, who would become his frequent collaborator and introduction into the conscious hip-hop collective known as the Soulquarians. Its illustrious ranks was comprised of other members of the Black bohemia including Common, J Dilla, Questlove, D'Angelo, Erykah Badu, Q-Tip, and others.
Listen to Robert Glasper's Black Radio now.
With one foot in jazz and the other in hip-hop, Glasper made the gradual shift from the "acoustic Robert Glasper Trio," from his Blue Note debut, Canvas, to the more hip-hop-oriented Robert Glasper Experiment. After 2009's Double-Booked, which was equally split between his trio and the Experiment, it was time for the Experiment to step out on its own.
With only a five-day window to record in LA, Glasper took a very jazz-centric approach, consulting his digital Rolodex of singers, rappers, and other past collaborators to jump in the studio, resulting in a very collaborative and spontaneous recording process. With all instrumental tracks recorded live, often in a single take, it was a feat only a group as versatile as the Experiment could pull off. All four members — Robert Glasper, keys; Casey Benjamin, sax and vocoder; Derrick Hodge, bass; and Chris Dave, drums share a deep jazz pedigree that makes improvisation and collaboration with other artists an integral part of their musical makeup.
Within the diaspora that is "Black music," Robert Glasper Experiment's Black Radio, released in 2012, sought to connect all the divergent threads of styles, genres, and scenes into one cohesive sound within a jazz framework. Appealing to both jazz nerds and hip-hop heads, Black Radio is a landmark album that explored new musical territory and serves as a musical collage of hip-hop, jazz, neo-soul, R&B, and funk with genre-crossing guests.
Thanks to his cross-genre and generational appeal, the album simultaneously snagged a 2013 Grammy nod for Best R&B Album and entered the Billboard jazz charts at number one. Breaking out of the conventional thinking around jazz is both a driving point for Glasper and a selling point to the generations who never got down with Davis.
While Miles had flirted with the concept of a hybrid album with 1992's Doo-Bop and Herbie Hancock helped introduced hip-hop to the mainstream with his breakout 1983 hit, "Rockit" the creative exchange between jazz and hip-hop had primarily been a one-way street, with hip-hop artists sampling jazz standards. Black Radio took a different approach, representing an offshoot of the music that hip-hop used to sample. Lupe Fiasco, who makes an appearance on the track "Always Shine" along with Bilal, summarises Glasper's role perfectly:
"The precedent was set, it was just waiting for somebody who was a master with jazz, in its own right, to come in and bridge the gap."
The end result is an album built on complex compositions, layered with mellow instrumentals, frantic break beats, soulful R&B vocals, and other post-bop incarnations. What ties all the improvisational threads together is Glasper's continuous, gentle keyboards — providing a stable, sonic bedrock and guiding presence on the album.
Robert Glasper Experiment - Smells Like Teen Spirit (Live on KEXP)
Although much of Black Radio is original material, it also contains multiple pop covers and jazz standards that bridge multiple musical boundaries. David Bowie's "Letter to Hermione" gets a seductive R&B makeover, Erykah Badu transforms into a jazz chanteuse for Mongo Santamaria's "Afro Blue," Lalah Hathaway trips out on Sade's "Cherish the Day" and Nirvana's "Smells Like Teen Spirit" is barely recognizable with Cobain's lyrics layered over a keytar and Rhodes piano, giving the band, Air a run for their money.
Two other standout tracks that represent different sides of the Black Radio dial are "Ah Yeah" the sultry duet between Musiq Soulchild and Chrisette Michele and the title track and lead single, "Black Radio" featuring freestyle verses from Yasiin Bey (formerly known as Mos Def). Named after the black box that records all the information from a plane crash, "Black Radio" serves as a metaphor for the durability of good music, even in turbulent times.