Best J Dilla Beats: A Sampling Of Productions From A Hip-Hop Giant
J Dilla's death robbed the world of a talent it was only just beginning to comprehend. Here are just a few of his greatest productions.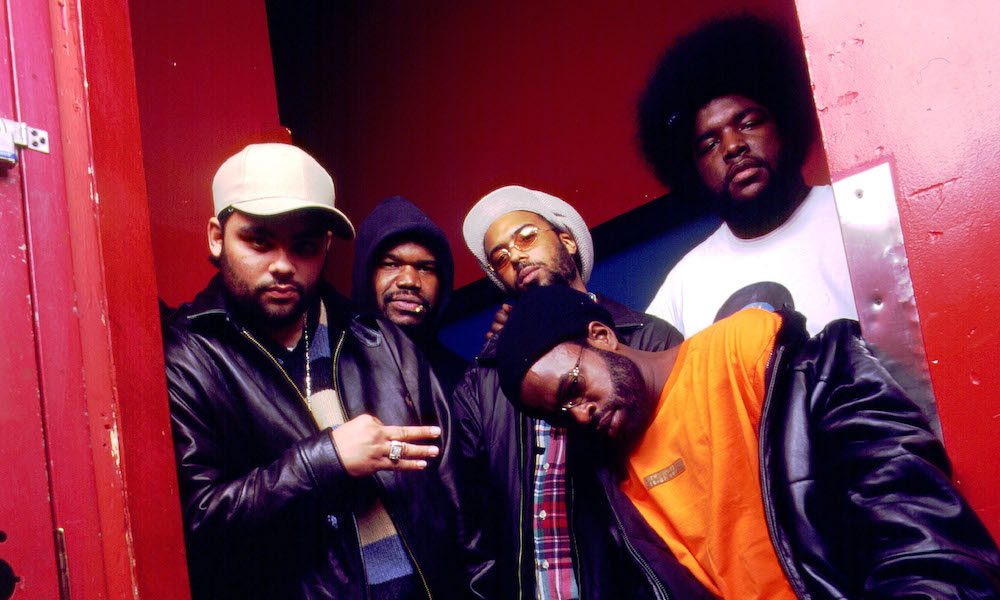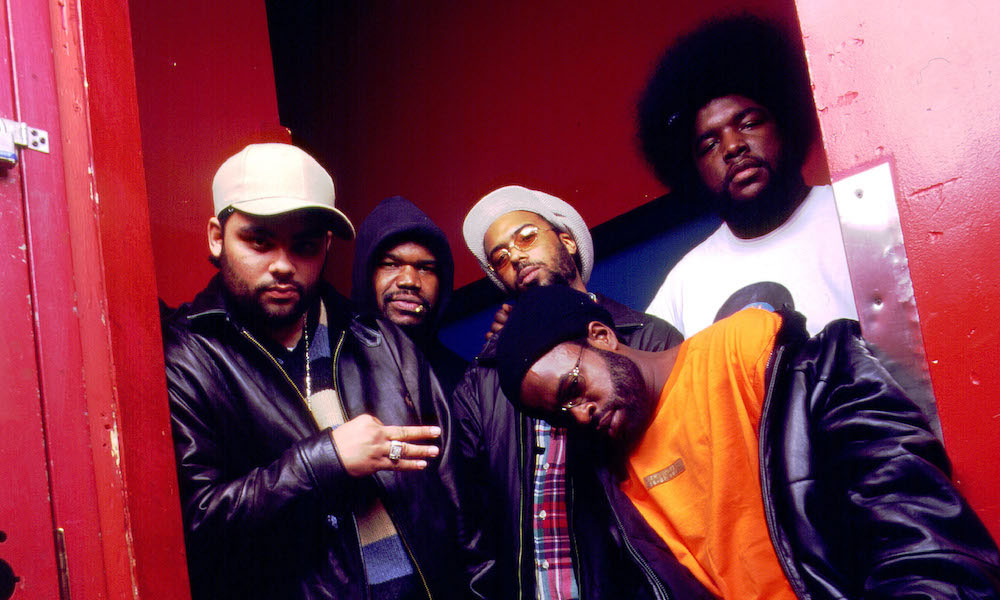 J Dilla is responsible for some of the best beats to ever come out of hip-hop. His death, on February 10, 2006, robbed the world of a talent it was only just beginning to comprehend. Just 32 when he died, from a rare blood disease known as thrombotic thrombocytopenic purpura, Dilla had been the unsung hero of hip-hop production ever since he began racking up credits in 1993. Mind-bendingly versatile, he left his fingerprints on high-water marks by everyone from Native Tongues icons De La Soul and A Tribe Called Quest, to The Roots, Common, and Erykah Badu. His downtempo, soulful style was not only the perfect bedding for these "conscious" hip-hop artists, but also for D'Angelo's sultry come-ons.
Dilla left an overwhelming amount of material behind, fuelling seemingly endless posthumous releases while ensuring that his collaborators could continue to honor the man long after his death. Indeed, as recently as 2014, long-term Dilla cohorts De La Soul released their Smell The DAISY mixtape, featuring unheard beats put together by the late production mastermind.
Here are just a few of the best J Dilla beats in a discography that continues to reveal new facets.
The Pharcyde: Drop (from Labcabincalifornia, 1995)
LA four-piece The Pharcyde set the bar high with their 1992 debut, Bizarre Ride II The Pharcyde. However, with no fewer than six J Dilla beats, among them "Drop," a US Rap Top 5, the group comfortably built on Bizarre Ride…'s success, riding what would, for Dilla, be a rough'n'ready groove that wasn't a million miles away from what OutKast were then working up with ATLiens.
The Pharcyde - Drop (Official Music Video)
A Tribe Called Quest: Find A Way (from The Love Movement, 1998)
Dilla was the perfect choice of producer for Tribe's swansong album, his laidback style providing solid backing without getting in the way of Q-Tip's unfussy vocals. Eight of the album's 21 tracks carry J Dilla beats, among them lead single "Find A Way," which narrowly missed out on entering the UK Top 40 singles chart, though its parent album became Tribe's second-highest-charting long-player in the US.
The Roots: Dynamite! (from Things Fall Apart, 1999)
The Roots released their debut album in 1993, the same year that Dilla first appeared on record. It took six years for them to get in a studio together, but when they did, J Dilla provided one of his most sophisticated beats to date, harnessing The Roots' versatility as live musicians on the jazzy "Dynamite!"
D'Angelo: Feel Like Makin' Love (from Voodoo, 2000)
You can practically taste the sweat on "Feel Like Makin' Love," one of the stand-out tracks on D'Angelo's bar-raising sophomore effort. Picking up from where Dilla left off with The Roots, the track sees him entering his production prime with confidence.
Erykah Badu: Didn't Cha Know? (from Mama's Gun, 2000)
J Dilla might have been at his most prolific in 2000, but there were no issues with quality control. Landmark work with D'Angelo, Common (on Like Water For Chocolate) and Erykah Badu ensured his status as the producer's producer, not least thanks to his turn on Badu's second single from Mama's Gun, "Didn't Cha Know?"
Erykah Badu - Didn't Cha Know
Bilal (featuring Common and Mos Def): Reminisce (from 1st Born Second, 2001)
As versatile a vocalist as J Dilla was a beat maker, Bilal's debut album introduced an undoubted talent, making it all the more confounding that it would take nine years for him to follow 1st Born Second. Dilla appears to be in his comfort zone on "Reminisce," but the layered vocals and sun-kissed grooves are perfectly calibrated to bring the best out of the track's three very different vocalists.
De La Soul: Much More (from The Grind Date, 2004)
The first evidence of a Dilla and De La collaboration was the title track to Stakes Is High, the group's classic 1996 outing. By the time they recorded The Grind Date, De La had left long-term home Tommy Boy, but Dilla was on hand to anchor them production-wise, providing a widescreen backing on "Much More," a beat that sees J Dilla push his trademark downbeat soul to epic proportions.
Slum Village: Let's (from Trinity (Past, Present, And Future), 2002)
Having been a full-fledged member of Slum Village in their early days, Dilla broke rank in the early 00s to pursue other creative outlets, but retained close ties to his old cohorts. In lesser hands, the ping-ponging drum track and space-age synths of "Let's" could have spiraled out of control, but one of J Dilla's best beats gives the vocals ample room to move.
J Dilla (featuring Common and D'Angelo): So Far To Go (from The Shining, 2007)
Originally recorded for a special edition of Common's 2005 outing, Be, "So Far To Go" first surfaced on Dilla's first posthumous album, The Shining. It's fitting that both Common and D'Angelo appear on the track: both artists inspired the producer to provide high points in his career, and here they put in trademark performances that more than do justice to the retro-futurist soul of J Dilla's beat.
Mos Def (featuring Talib Kweli): History (2009, The Ecstatic)
Though Dilla's posthumous discography is fast catching up on the material he released during his lifetime, latter-day productions such as "History," tucked away towards the end of Mos Def's last album (to date), assuage any fears of barrel-scraping. The bric-a-brac of clipped strings and looped backing vocals are deftly stitched together: a triumph of Dilla's attention to detail.
Busta Rhymes: You Can't Hold The Torch (from The Big Bang, 2006)
On the face of it, Busta's staccato flow might not be the obvious match for J Dilla's laidback beats, but the two go back to Busta's 1996 debut. They'd got the measure of each other by the time they recorded "You Can't Hold The Torch," Busta skilfully riding the track, while Dilla has the confidence to keep going at his own pace, bringing the best out of both parties.
Think we missed one of J Dilla's best beats? Let us know in the comments below. Follow uDiscover's Hip-Hop Heroes playlist here, and explore our vast range of hip-hop vinyl here.