Best Eric Dolphy Tracks: 20 Free Jazz Essentials
Eric Dolphy erupted like lightning across the jazz horizon, playing with a startling, jagged, incandescent fire. These are his best tracks.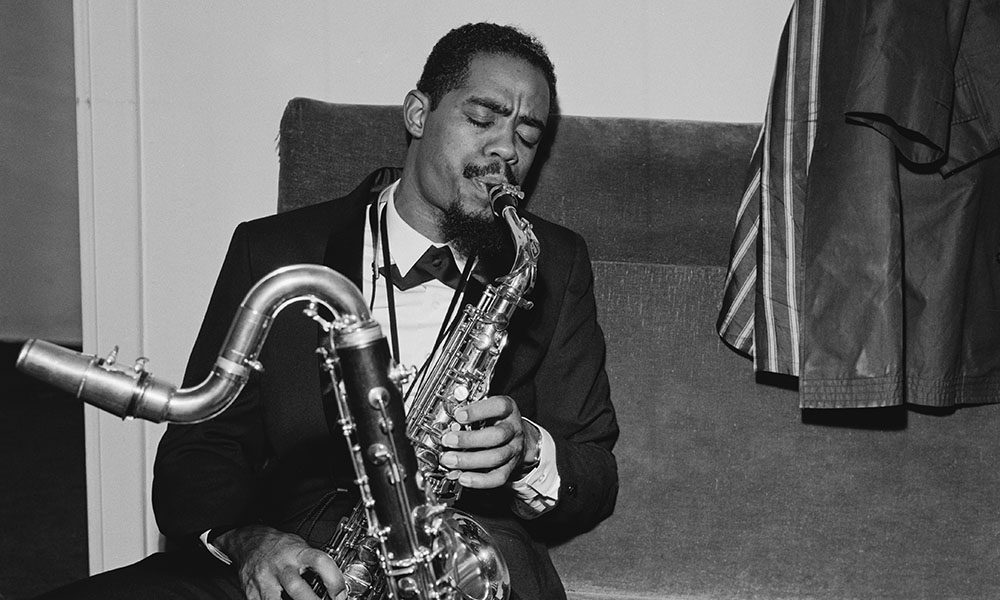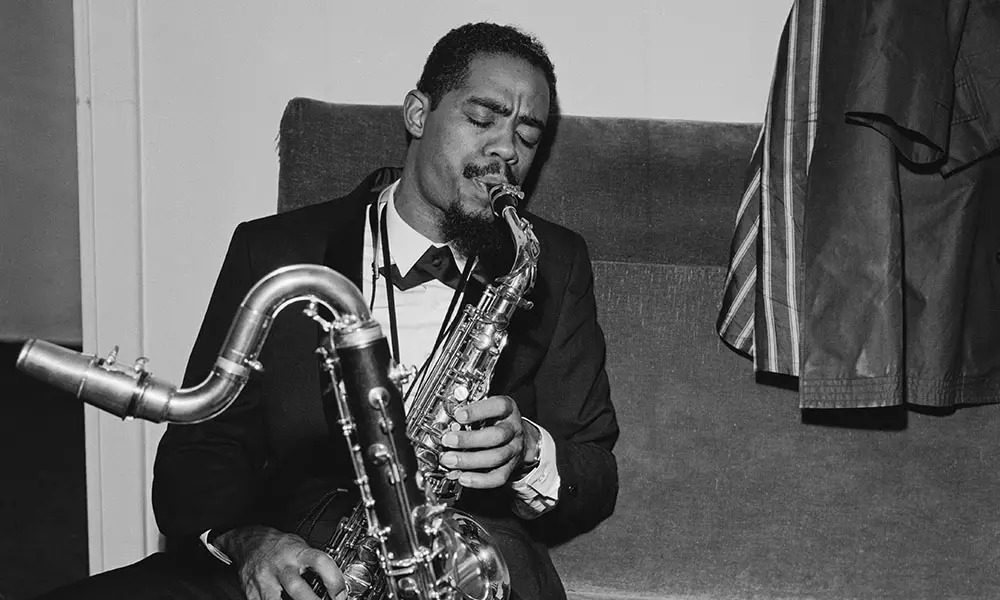 For a tragically brief period in the early 1960s, Eric Dolphy erupted like lightning across the jazz horizon, playing with a startling, jagged, incandescent fervor that made him immediately recognizable on three separate instruments.
Most lists of Eric Dolphy's best tracks typically include the rapturous playing on lengthy ensemble works by Charles Mingus, John Coltrane, and Ornette Coleman, along with his own masterpiece, Out To Lunch!, which was recorded just four months before his sudden death from a diabetic coma at the age of 36 in June 1964. These performances were enormously influential in pushing bebop into freer, more avant-garde territory without losing its roots in the music of Charlie Parker and Thelonious Monk. But that tends to obscure the pure heart and soulfulness that pervades Dolphy's discography.
He issued breathtakingly beautiful and somber performances in both solo and duet settings on alto saxophone, bass clarinet, and flute. And due to his versatility and his signature use of wide intervals and ecstatic, slurred note clusters, he was frequently tapped to put a little daring into jazz standards and add invaluable seasoning to Third Stream jazz-classical music.
Think we've missed one of the best Eric Dolphy tracks? Let us know in the comments section, below.
Listen to the best Eric Dolphy tracks on Apple Music and Spotify.
Getting started with Dolphy
Although emblazoned arpeggios were inevitably the trademark of Eric Dolphy's best tracks, he was masterful enough to render them within a classic bop or songbook context that galvanized their conservative context. Those who have been put off by unfair criticisms of Dolphy "caterwauling," might want to check out how he spices the ensembles of Chico Hamilton and Oliver Nelson, or the sophisticated hard-bop swagger he fosters in a band he co-led with trumpeter Booker Little – "Fire Waltz," from their date at the Five Spot in July '61 is a good example.
More specifically, listen to how Dolphy rescues the overly artsy intro to the classic Monk tune, "Round Midnight," with his tart, shimmering alto work on George Russell's "Ezz-thetic" session from 1961, or the sheer joy of his rapid-fire bop alto jousts with Ken McIntyre on "Curtsy," from the latter's album Looking Ahead, a year earlier. Bathe in the way his dulcet bass clarinet adds texture and harmony to John Coltrane's enduring ballad, "Naima," on its November 3, 1961, performance contained on the Trane's "Complete Village Vanguard Sessions."
Naima (Live At The Village Vanguard/November 3,1961)
Collaborations with Charles Mingus
The titanic composer and bassist Charles Mingus exerted the greatest influence over Dolphy's development. Mingus was Dolphy's longest-lasting and most extensive musical relationship, and the two were most comfortable living on the cusp of musical structure and improvisational freedom. Not coincidentally, some of the hallmarks of Mingus compositions – the driving, leaping, angular rhythms and swooning or beseeching chromatic passages – both informed and catered to Dolphy's style and virtues.
Dolphy's first extended stint with Mingus in 1960 inspired both to new heights. The best material from this period can be found on the concert disc Live at Antibes and the studio recording Charles Mingus Presents Charles Mingus. Dolphy is first among equals on the raucous yet taut gospel song, "Wednesday Night Prayer Meeting" from Antibes, and the more reflective "Folk Forms No.1" within a piano-less quartet on the studio date. And both records deliver jaw-dropping interactions between bassist Mingus and bass clarinetist Dolphy on the song "What Love," which exemplifies their bond.
After a nearly three-year absence that included celebrated recordings with Coleman and Coltrane, and his own ensembles, Dolphy returned to Mingus in 1963 with more spectacular results. Check how his alto sax solo takes "Hora Decubtis" outside without sacrificing the song's irresistible swing.
Bold statements on a big canvas
Dolphy's ascendant profile stemmed from his pervasive role in a turbulent, more unstructured music that was shaking the foundations of bebop much as bop had rattled swing jazz 15 years before. One badge of honor was his inclusion on the Ornette Coleman recording Free Jazz, a "double quartet" playing spontaneous improvisation in November 1960 that, for better or worse, gave the new movement its "free jazz" moniker.
There are a raft of other iconic Dolphy blowing sessions and intrepid forays to the fringes where boppish free jazz resides. The best are lengthy, providing a broad context where each band member could stretch out and propel each other forward. Dolphy's contributions to some of Coltrane's most spirited versions of "My Favorite Things," stand out, with a relatively obscure live version recorded in Hamburg and included on John Coltrane: The European Tours a particularly good example.
Softly As In A Morning Sunrise (Live At The University Of Illinois/1963)
The knotty but ever-fascinating exchanges between Dolphy (again on bass clarinet) and the then-22-year old pianist Herbie Hancock on the 1928 show tune, "Softly, as in a Morning Sunrise," from The Illinois Concert in 1963 also deserves mention. And Dolphy's torrid alto sax homage to Charlie Parker on the sprawling 27-minute "Parkeriana," from The Great Concert of Charles Mingus, in 1964, belongs on any list of Dolphy's best tracks.
Intimate duets and solos
Eric Dolphy's solo and duet recordings are simultaneously thoughtful and soulful, tender and passionate. Dolphy had a special affinity for bass players, and his work on alto with Ron Carter, on flute alongside Chuck Israel, and on bass clarinet with Richard Davis are all worth your time. You'll find the best tracks among any of the Dolphy-Davis duets, including alternate takes, on Musical Prophet: The Expanded 1963 Studio Sessions. Pressed to name one, go for the original, aptly named, "Alone Together."
God Bless The Child (Live At The University Of Illinois/1963)
It seems fitting to select a solo piece on each of Dolphy's three primary instruments. For bass clarinet, it has to be "God Bless the Child," a Dolphy staple throughout his career. (The one from The Illinois Concert seems especially durable.)
The longest of the three renditions of the 1936 ballad "Love Me" is just 3:40, but Dolphy (on alto) packs it with slippery quicksilver phrases, mixed with dynamic intensity and well-chosen pauses to enhance its swing.
As for the solo flute, Dolphy has a couple of stellar versions of "Glad To Be Unhappy," but nothing can top the heartrending performance of "You Don't Know What Love Is," that he performed the same month that he died, which appears on the record, Eric Dolphy—Last Date.
Out To Lunch!
For the vast majority of Dolphy's too-brief career, his most vivid and important recordings were usually under the aegis of another bandleader. That changed with Out To Lunch!, his lone album for the fabled Blue Note label. Perhaps no other record has more effectively utilized the elastic guard rails of bebop with the liberating quest to explore new musical territory. Belatedly, Dolphy had discovered his sweet spot. Dolphy loved the brusque élan of Mingus, the inscrutable mischief of Coleman, and the magnetic passion of Coltrane. On Out To Lunch!, he tapped all of these things and crystallized his own distinctive identity.
It helps that his songwriting had grown increasingly sophisticated. ("Mandrake," from the previous summer, most accessible on Musical Prophet, may be the best harbinger of what was to come.) And he was both prescient and lucky that the band he assembled generated such splendid synergy. The vibes of Bobby Hutcherson floated and flurried with polytonal, flexibly tensile give-and-take that a pianist couldn't match, creating a springboard for Dolphy.
Bassist Richard Davis retained his telepathic connection with the leader and teamed with a teenaged Tony Williams who had already started changing the face of jazz drumming with Sam Rivers, Jackie McLean, and Miles Davis. And trumpeter Freddie Hubbard nearly held his own in the front line beside Dolphy in full flower on all three instruments.
Something Sweet, Something Tender (Remastered 1998/Rudy Van Gelder Edition)
The Monk tribute "Hat and Beard," hits the bullseye on Monk's angular simplicity and irresistible lyricism via the songcraft and Dolphy opening bass clarinet solo. He stays on the low-toned horn for the well-named, "Something Sweet, Something Tender," provides scintillating flute on "Gazzelloni," and injects wrings out the alto sax on the title track and "Straight Up and Down," with darts, skids, and slurs that variously lope, compress, quicken, and swing into space.
The unconventional flair of Out To Lunch! makes it an acquired taste that rewards repeated listening. Its unique mélange of arresting attributes doesn't add up easily. But it is the opposite of "anti-jazz," the epithet most often thrown at Dolphy and other avant-garde jazz musicians. It builds on the most valuable and adventuresome elements of the jazz tradition to make something new and personal – indeed, you can hear how the stepping stones in Dolphy's development lead up to this recording. It is a tragedy that we all were never able to discover what came next from Eric Dolphy.
Think we missed one of Eric Dolphy's best tracks? Let us know in the comments below.