One Saturday In Hammersmith: Dire Straits' First Live Album 'Alchemy'
It was the album that captured the band's growing reputation as a live force.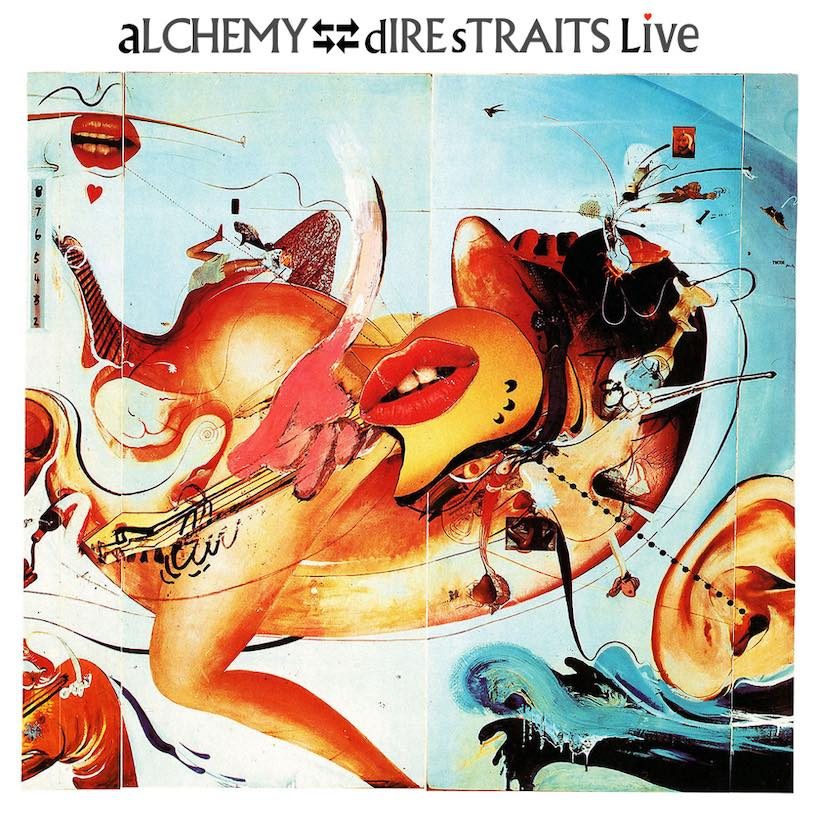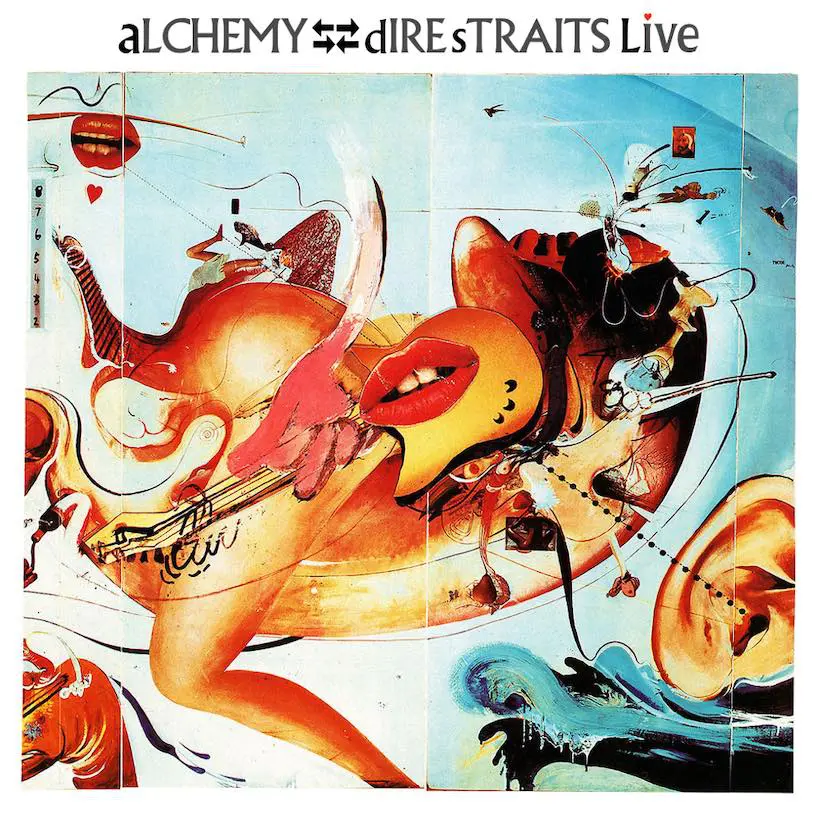 The first live album by Dire Straits celebrated the long road they'd travelled and served notice that they were on their way to becoming the world's biggest rock band of the day. Alchemy entered the US chart on April 21, 1984.
The album was recorded at one of the band's two nights at Hammersmith Odeon in London in July 1983. It was in the time after their first UK No.1 with Love Over Gold and as they prepared to make the ultimate move to the very pinnacle of their profession with Brothers In Arms.
As this writer observed in the liner notes for the 2010 reissue of Alchemy, the London performances followed a period of solo endeavours in which Mark Knopfler laid the groundwork for the solo career he follows with such distinction today. He completed the soundtrack to Bill Forsyth's charming comedy Local Hero and won an Ivor Novello Award in the process for its "Going Home" theme.
When Dire Straits gathered at Hammersmith Odeon, they were at the end of an extensive European tour that had included another London date at the Dominion Theater two nights earlier. After two epic performances, the recordings of both were delivered to Knopfler at his home, but he was too exhausted from touring to listen to them.
Saturday night's alright
Saturday, he remembered, had been a good night – so that's what was used for the Alchemy release. Listening again now, the momentum of a band firing on all cylinders is unbroken, from the opening moments of "Once Upon A Time In The West" to the valedictory "Going Home."
Alchemy, released during the turmoil of the coal miners' strike in the UK, debuted in the Top 3 there. It spent all but one week of its first seven months in the Top 40. Once Brothers In Arms had become a sales phenomenon and fans flocked to catch up on the Straits catalog, the live set spent more than three years in the Top 100. It also spent 18 weeks on the Billboard 200, reaching No.46.
Listen to uDiscover Music's Dire Straits Best Of playlist.
In 2010, the album made its upgrade from the original vinyl and VHS video release to CD, DVD and Blu-ray, and stands as a reminder of a historic chapter in the Dire Straits story.
Buy or stream Alchemy.