Heavy Metal Thunder: The Origins Of Heavy Metal
The origins of heavy metal are often disputed… We attempt to track down the history of the term and answer the question, Where does heavy metal come from?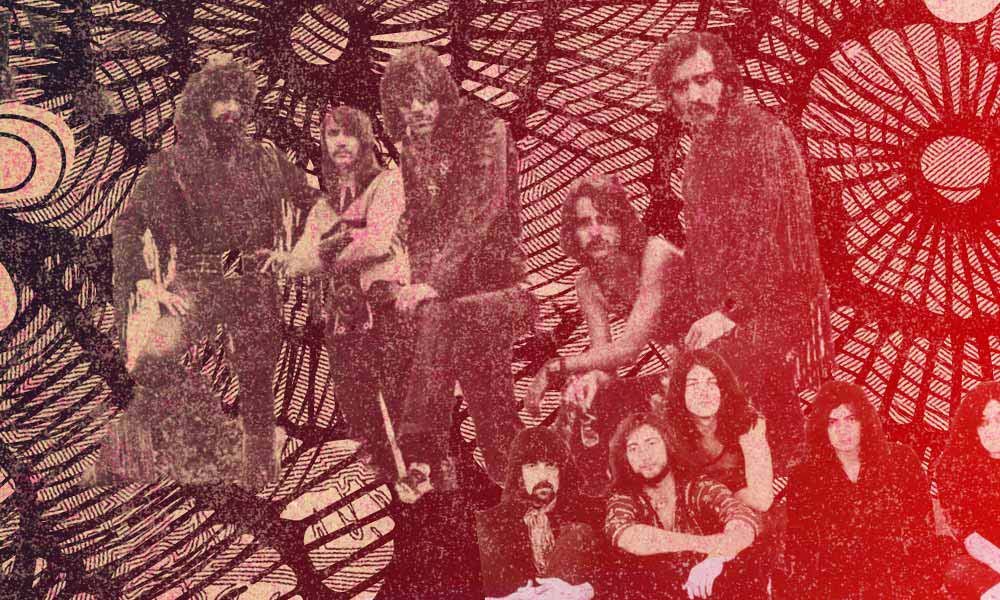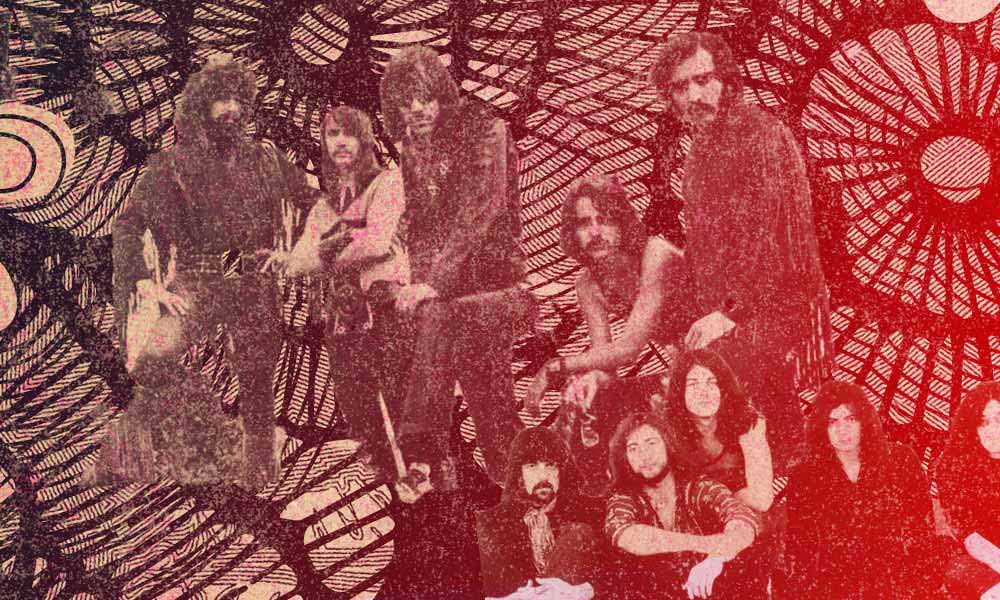 Where does metal music come from and how did it get its name?
In a technical sense, heavy metal was born in 1839. It's a chemistry term describing a loosely connected set of metals defined as frequently being toxic to humans – these include lead, iron, mercury, and lithium. Over a century later, the term heavy metal found its way into literature when it appeared in William S. Burroughs 1961 novel, The Soft Machine, in reference to one of its characters, Uranian Willy: The Heavy Metal Kid. Burroughs told The Paris Review: "I felt that heavy metal was sort of the ultimate expression of addiction, that there's something actually metallic in addiction, that the final stage reached is not so much vegetable as mineral."
Six years later, the term heavy metal crossed over into music through a classic rock song. Steppenwolf's "Born to be Wild," recorded in 1967 and released in 1968 on their first long-playing record, Steppenwolf, contained the famous lyric: "I like smoke and lightnin', heavy metal thunder."
It was in later 1970 that the first use of "heavy metal" appeared when describing music. It occurred in a review of Humble Pie's "As Safe As Yesterday Is" in Rolling Stone magazine by "Metal Mike Saunders."
Early origins
Like many other musical styles, heavy metal evolved not only in one place at one time, but in many places at once. From California and New York, across the Atlantic to England, especially in Birmingham in the country's industrial heartland. The sound evolved in many ways, most noticeably through bands like Cream, Blue Cheer, Iron Butterfly, and Deep Purple.
It was in 1966 that Cream released their first album Fresh Cream. A mix of blues, rock, and pop – the newly formed "supergroup" was very definitely finding its "sound." The track "Sweet Wine," with its rolling toms, rocking instrumental section, and heavy stabs in the chorus lent itself more to the future sound of heavy metal than the rest of the pop/blues rock of the album. It is their rendition of a Muddy Waters tune "Rollin' and Tumblin'" that hints at the metal sound that was to come. Early Cream was to prove a major influence in the harder rock sound of the late 60s and all through the 70s.
By 1967, the heavy gears started to turn. Cream released its second album, Disraeli Gears, with "Sunshine Of Your Love" which is now iconic and a classic heavy rock anthem. Its influence runs deep, expressed by the fact that it's a tune heard on movie soundtracks and on a plethora of rock n roll compilations ever since. (Countless folks have tried it out as their first riff when picking up a guitar.)
Wild beginnings
By 1968, the gears of metal music were truly in motion. The heavy rock sound was being created all over the world from LA to the UK and the term "heavy metal" was thrust into wider public consciousness by Steppenwolf. Bands from all across the globe started making noises that would open a path leading to what we now understand as heavy metal. Blue Cheer, from San Francisco, is an often-overlooked architect of heavy metal.
One of the keys to Blue Cheer's success? Their drummer, Paul Whaley. If there is one thing that a true heavy metal band needs it is a really solid drummer. All bands that have been revered as iconic hard rock/heavy metal bands have amazing drummers. Folks like Neal Peart from Rush, John Bonham from Led Zeppelin, Danny Carey from Tool, Dave Lombardo from Slayer, and so many more. Whaley's frantic and powerful style was paramount to Blue Cheer's sound. They were doing something that had been started by Ginger Baker in Cream and taken to a new level. Loud and aggressive, "Doctor Please" from Blue Cheer's debut album Vincebus Eruptum contains all the elements that would later come to distinguish heavy metal. Screaming vocals, a wild guitar solo over a heavy thrashing instrumental section and an epic ending that speeds up and becomes more manic as the track rounds out its lengthy seven minutes and 50 seconds.
"Parchment Farm" is another highlight from Vincebus Eruptum with its thrashy rhythms and wailing guitar solo that slowly fades out into a sublime tempo change into a dirty heavy groove. Appearing on The Steve Allen Show in '68 to play their version of Eddie Cochran's "Summertime Blues," Steve Allen's introduction says it all. "Ladies and Gentlemen, Blue Cheer. Run for your lives."
In the same year, Blue Cheer followed up Vincebus Eruptum with their second album, Outsideinside. Seemingly heavier and more evolved than Vincebus Eruptum, Outsideinside featured frantic drumming, guitar harmonies, wah-wah tweaked guitars, and much more sonic diversity than its predecessor. "Come And Get It" in particular sounded like a precursor to the heavy rock style known as desert rock of Clutch, Kyuss, and Queens Of The Stone Age. Blue Cheer was the antithesis of the free love hippy movement. They were said to be "the most powerful band I've ever seen" by Jim Morrison of The Doors and there is no doubt that their first two albums were signs of what was to come for heavy metal.
What was to come
Conceptually, the term "heavy" was used in the 60s to mean powerful, deep concepts, which seemingly inspired Iron Butterfly's debut album Heavy, but putting the term heavy metal into major public consciousness was Steppenwolf.
"Born To Be Wild" captured the essence of rock 'n' roll at the time, lyrically and sonically. It also captured the expanding idea of the free human being, the peaceful movements against the Vietnam War, an increasing frustration with the government, and "The Man." "Born To Be Wild" was, in fact, not even written by Steppenwolf but by Mars Bonfire, AKA Dennis Edmonton, Steppenwolf's drummer's brother. Mars said in an interview with Merrel Frankhouser in 1992 that he wrote this song as a folk ballad inspired by his new car and the feeling of freedom it gave him, combined with a shopfront display on Hollywood Boulevard of a motorcycle erupting from a volcano captioned "Born To Ride." Why did he use the term heavy metal? It's hard to know. But thanks to Mars, the term Heavy Metal was born.
"Chas" Chandler, former manager of the Jimi Hendrix Experience, claims in an interview that heavy metal "was a term originated in a New York Times article reviewing a Jimi Hendrix performance." Apparently, the phrase was "listening to heavy metal falling from the sky." Finding this original source to back up this claim seems to have eluded everyone.
Technology's role
As with many genres of music, technology has a very important role to play in the history of heavy metal. It was in 1962, that Jim Marshall, "the Father of Loud," made his first valve amplifier. Capable of much louder output than the standard high-end amplifier of choice, the Vox AC-30, Jim Marshall's amplifiers allowed a level of volume that could only carry a style such as heavy metal. There was no way a band could really be loud enough without this new technology and there is no way that hard rock and heavy metal could be played anything but loud.
Another British icon, Orange Amplification became a popular amp from 1968 onward for the likes of Led Zeppelin, Fleetwood Mac, James Brown, and BB King, producing the loudness required to facilitate the sound and the size of the venues. Orange amps distinctive crunchy midrange sound became a standard of the British rock sound.
Sitting On Top Of The World
In October 1968 at LA's Forum, Cream were recorded in concert and, later back in London, they added some studio tracks to the album they called Goodbye. (It was so named because it was their last, they had broken up.) Among the live tracks is "Sitting On Top Of The World" a cover Howlin' Wolf's arrangement of The Mississippi Sheiks tune (arguably they were the first-ever rock band, way back in the 1930s) – this is heavy metal personified.
The influence of the blues
Shortly before Cream's Goodbye was released, Led Zeppelin put out their debut album, heavy metal mixed with blues – the two make comfortable bedfellows. Before the year was out, Led Zep released their second album, and these two records sealed their reputation. In fact, 1969 was the year of Heavy Metal Thunder. Steppenwolf released their third album, At Your Birthday Party in March, Jeff Beck's Beck-Ola featuring Rod Stewart and Ronnie Wood can make its own claim as another HMT album. Humble Pie's aforementioned As Safe As Yesterday Is was released in July followed by Town and Country before the year was out. Over the coming years, they became true metal music pioneers with their stadium rocking tours that culminated with Performance Rockin' the Fillmore in 1971.
I Don't Need No Doctor (Live At Fillmore East/1971)
Grand Funk Railroad brought out its debut album On Time, with its heavy funk and grooved brand of rock in August and followed it in December 1969 with a self-titled album that featured a song called "Paranoid." Meanwhile, in Regent Sound Studios in London, the same studio that the Rolling Stones had recorded their first single, a Birmingham band Black Sabbath were recording their debut in October 1969, six months later they recorded their album called Paranoid. Heavy Metal was about to enter its second phase.