'Bright Lights & Country Music': Rick Nelson Comes Over To Country
The 1966 album announced the singer's fully-fledged conversion to the Nashville sound.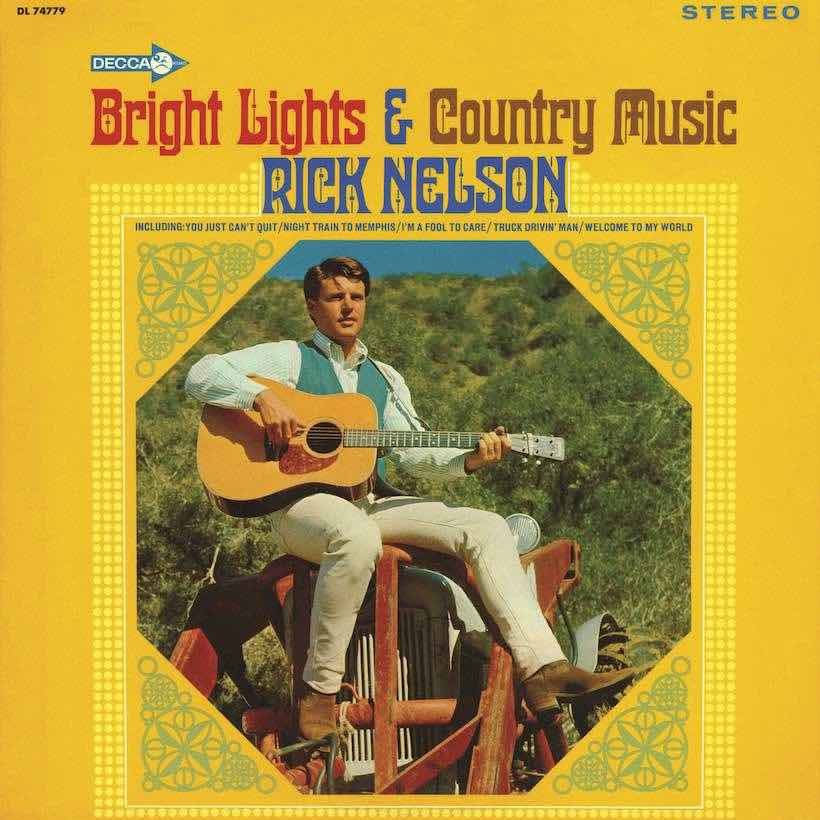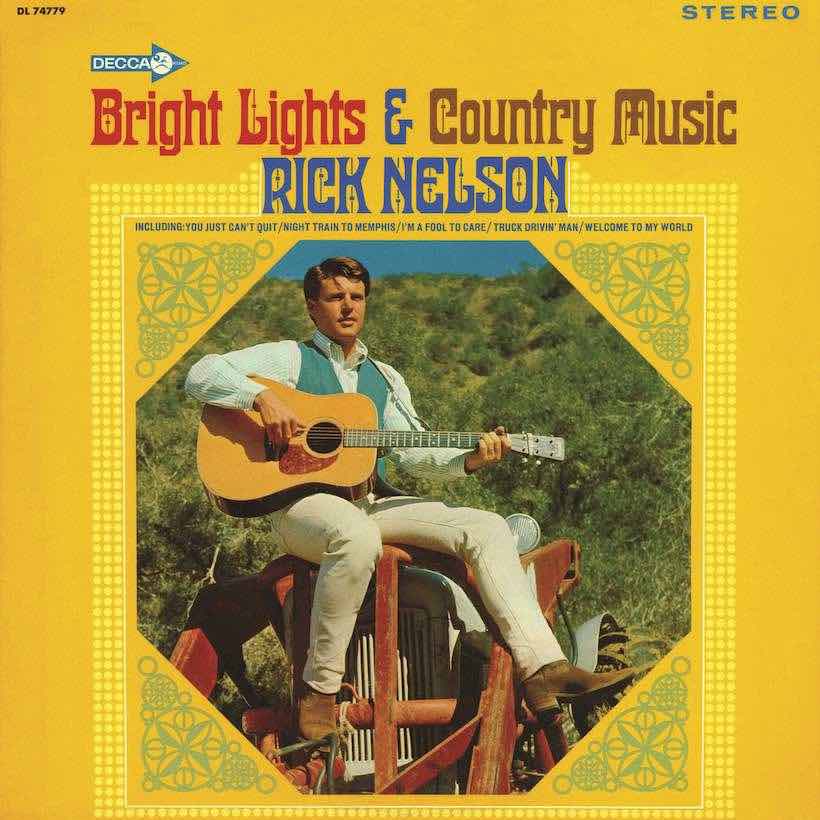 It was on May 30, 1966 that Rick Nelson unveiled his fully-fledged "conversion" to country music. The former teen heartthrob had been moving away from mainstream pop for some time when he released Bright Lights & Country Music, an album with some impressive cover versions and notable guest musicians.
Glen Campbell lent his guitar credentials to the record, as did Nelson's longtime guitarist James Burton (on dobro) and future Byrds member Clarence White. As Nelson showed himself quite at home with a country set list, Bright Lights… featured such highlights as Bill Anderson's title track – a hit for him the year before – and namesake Willie Nelson's "Hello Walls."
An easy fit for country
Doug Kershaw's 1961 country top tenner "Louisiana Man" was also on the album, and at the easy listening end of the spectrum, there was a nicely-measured version of Jim Reeves' 1964 smash "Welcome To My World." Campbell's co-write with Marc Douglas, "Here I Am," also featured, as did Terry Fell's spirited "Truck Drivin' Man." Rick's one composition of his own, the single release "You Just Can't Quit," further emphasized that he was an easy fit with the country sound.
Sadly, his traditional fans didn't agree. Bright Lights & Country Music failed to make the country or pop charts, or to end a barren spell that would have Nelson absent from the bestsellers from 1964 all the way until 1970.
Listen to the All Time Greatest Country Hits playlist.
That was in spite of an exhaustive recording and release schedule that often produced two albums per year. Later in 1966, in another turn, Nelson and jazz and standards singer Joanie Sommers released the soundtrack of the TV special On The Flip Side, featuring the songs of Bacharach & David. But eventually, the country-rock flavor of 1972's "Garden Party" would win Nelson new fans and prove that his earlier experiments hadn't been for nothing.
Buy or stream Bright Lights & Country Music.