Best Ornette Coleman Pieces: Songs of Limitless Creativity
An introduction to a restless mind that constantly pushed at the limits of jazz (and music itself) throughout a lengthy career.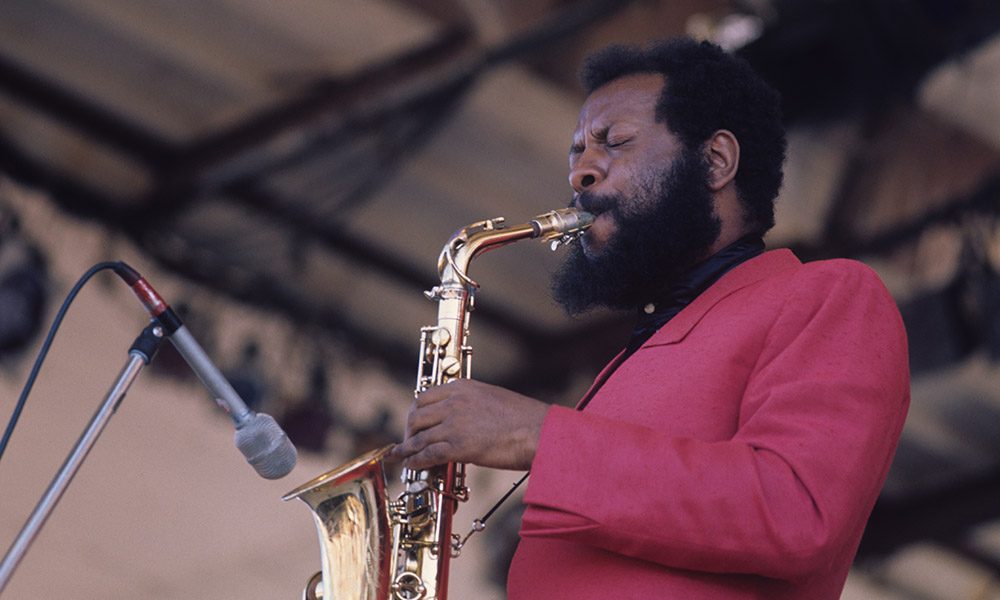 Ornette Coleman is regarded as one of the great pioneers of free jazz, a genre that emerged in the late 1950s and continues to influence music today. Perhaps his most famous record is The Shape of Jazz to Come, a prophetically titled album that remains an essential listen for anyone looking to learn about free jazz. In 2012, the Library of Congress added the album to the National Recording Registry, and in 2015, it was inducted into the Grammy Hall of Fame.
If the record sounds fairly tame and accessible to our ears today, that's because of its impact. Shape literally changed the way jazz musicians thought about jazz. At the time, though, Coleman's approach of taking away chordal instruments (e.g. piano) and emphasizing melody over harmony was completely alien. Coleman called his philosophy for improvisation "harmolodics." Unlike his peers, for whom improvisation was driven primarily by harmony, Coleman considered harmony, melody, speed, rhythm, time, and phrases as separate entities worthy of investigation. This resulted in music that feels immediately and unrelentingly open, without tonal limitations or rhythmic patterns.
Listen to the best pieces by Ornette Coleman on Apple Music or Spotify.
Over the course of Coleman's prolific 50-year career, he dove ever deeper into harmolodics, weaving in influences of the times: free jazz in the 1960s, loft jazz in the early 1970s, electronic funk in the mid-1970s and 1980s, and a lifelong exploration of orchestral music. With almost 50 records as a bandleader, and genre-busting collaborations with rock artists like Yoko Ono, Lou Reed, and Jerry Garcia, he was constantly challenging traditional modes of musical expression. His sound as well as his compositions are instantly recognizable for their effervescence and melodic drive.
An Intro to Harmolodics
(Endless, Lonely Woman, Beauty Is A Rare Thing, Free Jazz)
Ornette Coleman's early pieces straddled the worlds of bebop and avant-garde music. Tomorrow Is The Question! in 1959 was the first record where Coleman got rid of the piano and found like-minded bandmates – trumpeter Don Cherry, bassist Charlie Haden, and drummer Billy Higgins – to improvise in alignment with "harmolodics." The quartet's compositions followed a similar pattern to bebop – thematic motif followed by free improvisation and then a return to the main motif – but abandoned the use of chord structures. In "Endless," Coleman and Cherry trade melodic phrases in a high-octane call and response, while in "Lonely Woman," the opening song of The Shape of Jazz to Come and one of Coleman's most covered compositions, his flamenco-esque melodies ebb and flow with Cherry's sumptuous horns and Haden's somber lines. "Beauty Is A Rare Thing" from This is Our Music features more sparse playing and meandering, downtempo lines.
Coleman cemented his status as a pioneer of free jazz with the release of Free Jazz: A Collective Improvisation in 1960, which was recorded with a double quartet as one continuous group improvisation. An album-length improvisation was unheard of at the time, and the complex melodic textures and the artistic limitlessness of that record greatly influenced the large ensemble free jazz recordings of the 1960s and 1970s.
Chamber and Orchestral Music
(Dedication to Poets and Writers, Snowflakes and Sunshine, The Artist in America, Prime Design/Time Design, Interzone Suite)
Ornette Coleman's quartet with Cherry, Haden, and Higgins started to disband after Free Jazz, as Coleman sought more creative independence from his label, Atlantic Records. He took a brief sabbatical from performing to learn the trumpet and violin, and when he returned to his public career, he began a lifelong exploration of chamber and orchestral music. In 1962, he released Town Hall with his new trio, featuring bassist David Izenzon on bass and drummer Charles Moffett, and included a piece with a string quartet. "Dedication to Poets and Writers" from Town Hall, 1962 showcases the European-modernist motifs of Coleman's musical repertoire.
"Snowflakes and Sunshine," from 1965's At the "Golden Circle" Stockholm, marked the introduction of Coleman's unconventional violin and trumpet playing, which he explored through classical works for chamber groups and orchestras well into the 1990s. In 1972, for example, he composed and performed Skies in America with the London Symphony Orchestra. Inspired by third stream music and Native American rituals, "The Artist in America" from Skies in America combines Coleman's dizzying woodwinds with terrestrial percussion and cinematic strings.
Prime Design/Time Design, which features a string quartet and Coleman's son Denardo on drums, is another great example of Coleman's exploration of modern classical music, combining harmolodic free expression with contemporary chamber chords. And in 1991, Coleman was featured in the film score for Naked Lunch, a surrealist dark science fiction drama. You can hear him leading the orchestra through avant-jazz motifs and harmolodic improvisations in "Interzone Suite."
The Loft Jazz Years
(Broad Way Blues, Airborne, The Jungle is a Skyscraper, Friends and Neighbors [Vocal Version], Broken Shadows)
In the late 1960s, Ornette Coleman bought two floors of an industrial building in SoHo and began hosting concerts there. He formed a new band with tenor saxophonist Dewey Redman and John Coltrane's former bandmates, drummer Elvin Jones and bassist Jimmy Garrison. Among the new band's albums were New York Is Now!, Love Call, and Science Fiction. "Broad Way Blues" on New York Is Now! and "Airborne" on Love Call showcase the dynamic synergy between Coleman and his new band. Coleman and Redman trade off bebop and funk-infused lines against Jones' vigorous backbeat. "The Jungle is a Skyscraper" from Science Fiction features a dizzying array of throaty, frenetic reeds, inventive melodies, and feverish percussion.
A visionary who was always ahead of his time, Coleman was one of the early pioneers of the loft scene that took hold in 1970s New York City. Friends and Neighbors: Live at Prince Street captures the casual vibe and dynamic creativity that Coleman cultivated at what he called "Artist House," and the genre-bending music that was a precursor to loft jazz. His jagged violin soars alongside Redman's swaggering tenor saxophone in "Friends and Neighbors (vocal)."
Funk Meets Harmolodics
(Theme from a Symphony (Variation One), Times Square, Space Church (Continuous Service), Singing in the Shower)
Ornette Coleman fully embraced electronic funk in the 1970s with his new band, Prime Time. Founded in 1975, the band consisted of two electric guitarists, two drummers, and occasionally two electric bassists alongside Coleman's saxophone. Their first album, Dancing In Your Head, features funk-forward melodies and eccentric woodwinds, which can be heard in a harmonious cacophony in "Theme from a Symphony (Variation One)."
Free jazz atonality and dreamy funk beats come into sharp focus in "Times Square" on 1982's Of Human Feelings and 1987's "Space Church (Continuous Service)" from In All Languages. In 1988, Coleman collaborated with The Grateful Dead's Jerry Garcia for Virgin Beauty, a funk and pop-forward record that united free jazz lovers and Deadheads alike. Check out "Singing in the Shower" from Virgin Beauty for a danceable, funk-forward jam.
Late Experiments
(Search for Life, Once Only)
Constantly oscillating between avant-garde artistry and accessible pop concepts, Ornette Coleman continued to hone the theory of harmolodics well into the 1990s and 2000s, experimenting with rap and contemporary classical in his work. In 1995, he recorded Tone Dialing in his own studio in Harlem, incorporating spoken word and rap into songs like "Search for Life." And in 2006, after a ten-year hiatus from recording (though he was still very active on the tour circuit), he released Sound Grammar, which was nominated for a Grammy in 2006 and won the Pulitzer Prize for Music in 2007. This album bridged old and new concepts and compositions. For example, "Once Only" is a beautiful, solemn revisiting of "If I Only Knew as Much About You" from Tone Dialing.
Beginning in the late 1980s, Coleman started to receive wider recognition and institutional accolades. In 1984, he was awarded a National Endowment of the Arts Jazz Master fellowship, and in 1994, he received the prestigious MacArthur Fellowship "Genius" award. By the time Coleman passed away in 2015, he had more than cemented his place in the jazz vanguard, influenced generations of creative contemporaries, and created music that challenged traditional music structures and transcended genres. We've only just scratched the surface of Coleman's expansive and revolutionary discography – but the limitlessness of his music has left an indelible mark on jazz.
Click here to buy or stream Ornette Coleman – Genesis of Genius: The Contemporary Albums.