'I'm Always Looking For New Things': How Marc Almond Embraced The Avant-Garde
'People say there are two Marc Almonds,' says the singer, whose raging curiosity and fascination with the strange has fashioned an ever experimental career.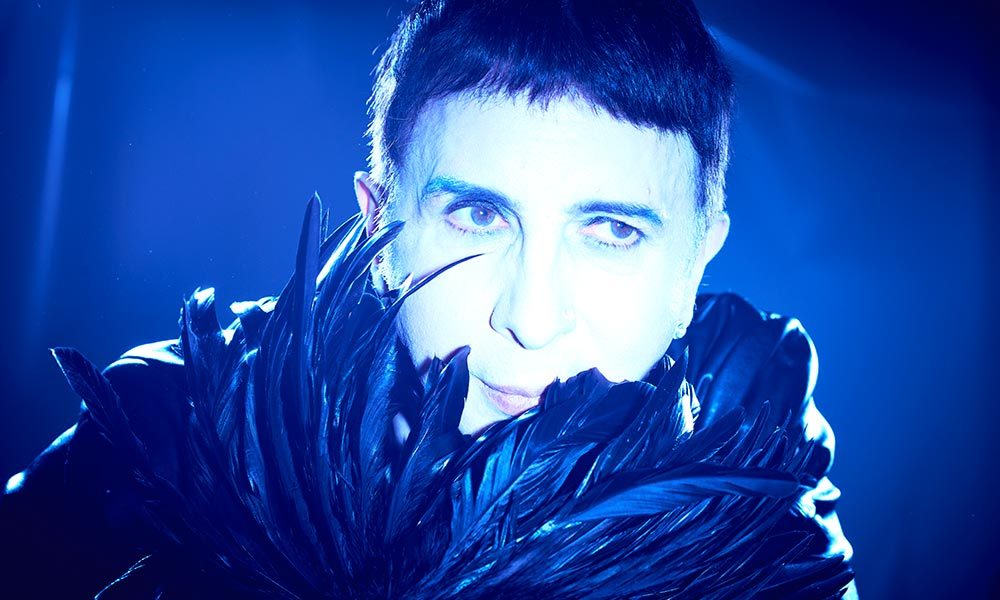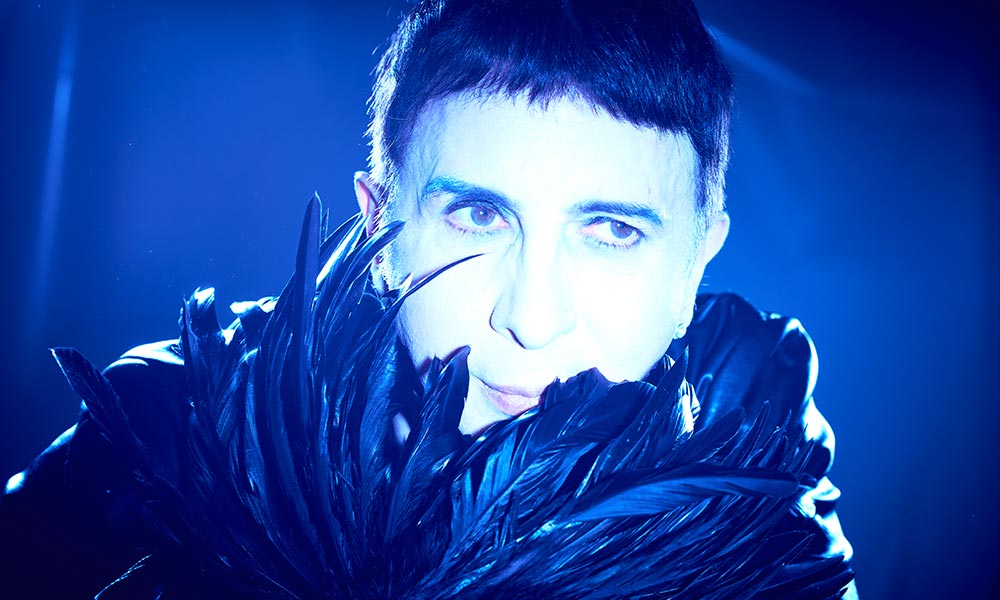 While there have been plenty of lighter moments in his career, no one would place Marc Almond at the heart of the pop mainstream. Flashes of anger, a raging curiosity, and a fascination with the strange have shaped a career punctuated by commercial fortune as well as experimental flair.
Almond puts much of this down to time studying at Leeds Polytechnic, where he was able to first channel his creative instincts. "We were told to really express ourselves," he says. "It encouraged me to be an expressive, open person." Coming from a challenged childhood where he had struggled to connect with his dad, it was a cathartic experience. "I can see now my father had a lot of demons and I now see some of those demons are mine too," he says.
The phenomenal rise of Soft Cell would soon feel stifling for Marc Almond and bandmate Dave Ball, and, while the duo's string of pop hits seemed at home on Top Of The Pops, the intense, edgy energy of their recording base in New York would infuse this work with darker, more complex themes. 1983 single "Numbers," one of the many early highlights on the career-spanning 10CD box set Trials Of Eyeliner, tackles the poisonous ferocity of sex addiction yet somehow still managed to make it into the UK charts.
In the end, Almond and Ball felt they had to rip the band apart, but it liberated Marc to immerse himself in more diverse experimentation. While Soft Cell were still together, he had put out Marc And The Mambas' first LP, Untitled. It was an indulgent, after-hours studio project that he now describes as "an EP of ideas", but second set, Torment And Toreros, which came out in 1983, became a fan favorite and critics' classic. It had a difficult birth. "Anger fueled an enormous amount of creativity at various points in my life – on that album especially," says Marc.
The influence of the latter album on Anohni is well documented, and she invited Marc to perform the full piece at London's 2012 Meltdown Festival. "I didn't really think it could be done," he says. "It was such an organic piece to record and a hard thing for me to go back to, but we brought some of the musicians back and tackled it like a theatrical piece." Marc now feels that the wildly appreciated revival of the set will be a challenge to truly better.
As his solo career developed, Marc became something of a creative chameleon, producing the odd record that would make the charts while maintaining a more challenging output for those prepared to put more of an effort into his art. The influence of time spent abroad in the mid-80s infused 1987's provocative Mother Fist And Her Five Daughters. "I was spending a lot of time in Barcelona," says Marc. "I was hanging around absinthe-drenched bars there and the underground Flamenco sound really influenced that record. I now see it as a kind of folk-ish album."
The continent was to provide further creative fuel for Marc as he brought the work of Jacques Brel to a wider audience in 1989, with an album titled after his idol. In 1991 he would go on to have a big hit with the single "Jacky," but this 12-song set would fail to chart in Britain. However, coming off the back of his recent homeland chart-topper with Gene Pitney, "Something's Gotten Hold Of My Heart," it again demonstrated Marc's determination to experiment and keep on surprising his audience.
The Jacques tracks had been started three years earlier, but in what proved to be a recurring theme, his label at the time, EMI, wanted nothing to do with them. Creative tussles like this had become a cornerstone of Marc's career, but this up-and-down relationship with his paymasters didn't always suit him. "I do listen to A&R people and I'm getting better at it as I get older," he says. "When I started on a new label, I tried to behave myself, but sometimes I wished I'd had better advice and listened more. For example, I did [1984's solo debut] Vermine In Ermine far too quickly. I wanted a glammy, trashy LP – an extension of Soft Cell, but with more guitars and strings. I have a lot of affection for it, but it was a slightly ill-thought-out record."
After the commercial renaissance of Tenement Symphony in 1991, Marc Almond once again did an about-turn. His next release was Absinthe, a collection of largely self-funded recordings of French songs with new translations which had been completed in Paris. Today, Marc feels it came together better than Jacques.
In 1993, he began an affair with a nation that was to enchant him like no other. The tour of Russia and Siberia which Marc Almond undertook that year was dogged by the challenges of a country still struggling to shrug off the decades of Soviet oppression but, in the hardship he found there, Marc discovered a warmth and creative energy that captivated him. "It was one of the most amazing adventures of my life," he says. "Some people say I'm an adopted son of Russia because I understand the Russian soul. It's a very complex, scarred place."
In the years that followed, he got to work with Soviet stars from different genres and uncovered a rich catalog of songs largely unknown outside of the state. "For a boy from Southport to go there and do all that work was extraordinary," he says. "I felt a real affinity with those songs." One in particular came to represent something extra special. "The Sun Will Arise," recorded with the Rossiya Orchestra, is Marc's take on a song that is famous in the country, but rarely heard beyond those borders.
"I sang it on Russian TV a few years ago," says Marc. "It's now been adopted as something of a local gay anthem and I feel now like it's almost one of mine. I had a hand in the translation and its new lyrics." It now rightfully features on one of the three Gems CDs in Trials Of Eyeliner.
Since recovering from his motorcycle accident in 2004 and beating addiction issues at the close of the last century, Marc's work has increased in pace considerably, balancing traditional pop sets with more demanding pieces. 2011's Feasting With Panthers saw him collaborate with Michael Cashmore on music composed to the works of poets such as Jean Genet. 2014's The Tyburn Tree (Dark London), recorded with John Harle, continued the experimental theme with an exploration of the darker underworld of the UK capital's past.
"I understand when people say there are two Marc Almonds," he says. "But it doesn't really feel like that to me. I'm drawn to what I'm drawn to and am focused on keeping my work interesting. I'm always looking for new things to inspire me."
With such a varied career, it's hard for Marc Almond to pick a track that best represents his work away from the sharp, sometimes unforgiving marketplace of the pop charts, but settles on Trials Of Eyeliner's title track, taken from the 2010 album Variete. "It tells the story of my decades of changing sexuality," he says. Part biographical, for certain, it's a brave insight that reveals how he is now openly putting his past into perspective. "They didn't care enough", Marc sings in the powerful ballad. That's an accusation he certainly couldn't be leveling at us…
Listen to the best of Marc Almond on Apple Music and Spotify.