'Rubycon': How Tangerine Dream Crossed Over Into New Territory
Released during their imperial Virgin Records era, 'Rubycon' remains one of Tangerine Dream's most deathlessly compelling albums.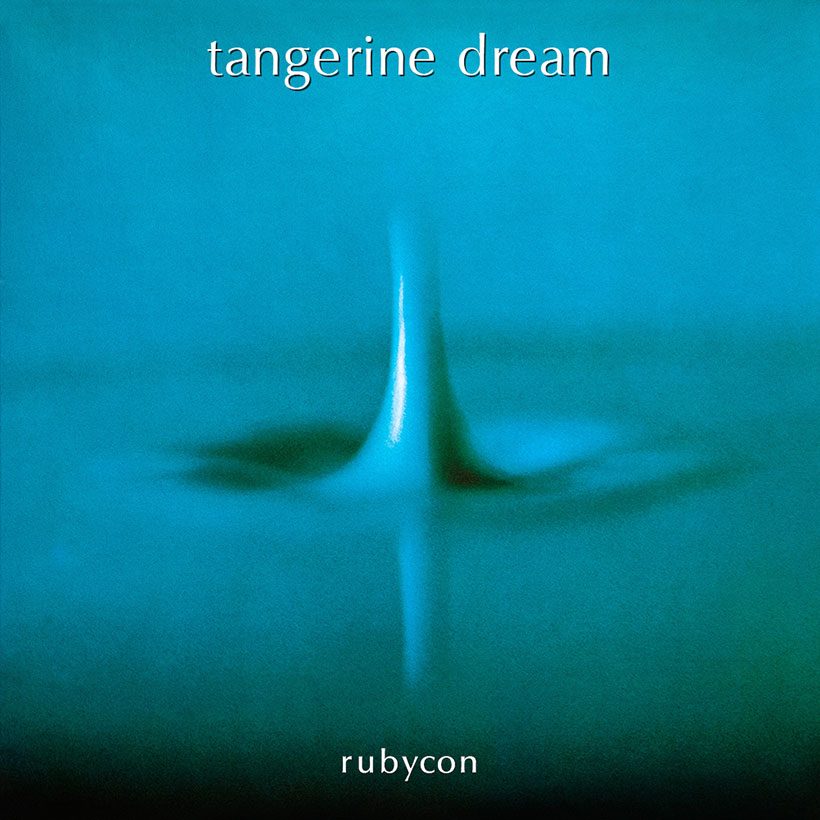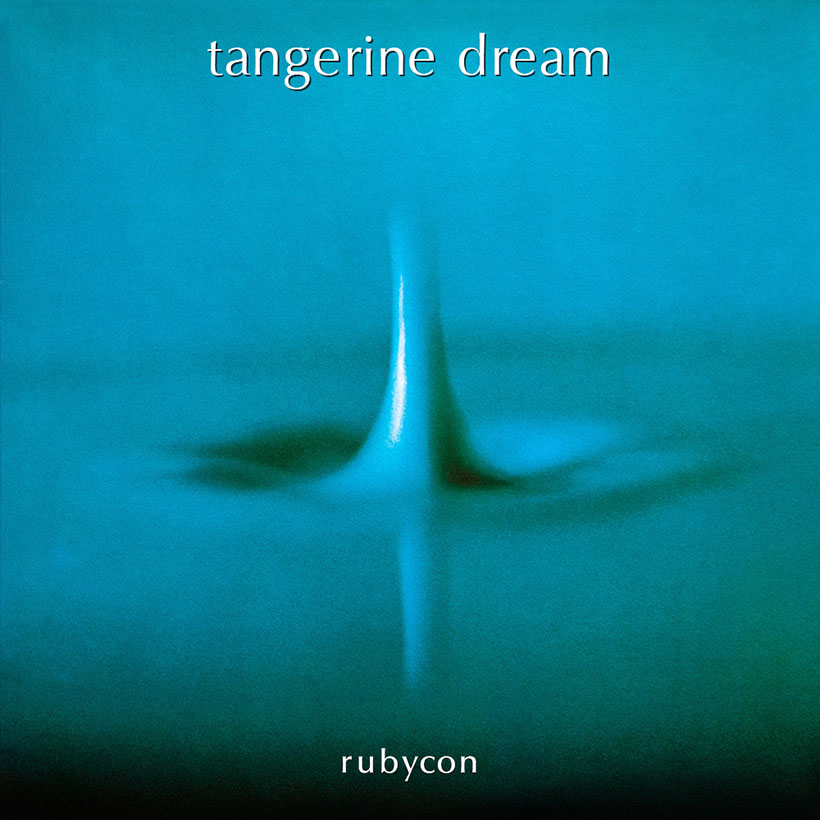 After releasing a quartet of albums for German label Ohr, electronica pioneers Tangerine Dream signed to Richard Branson's newly established Virgin imprint late in 1973, for whom they released a string of classic albums, among them Phaedra, Rubycon, and Stratosfear.
Listen to Rubycon right now.
The West Berlin trio's timing was impeccable, as Virgin were basking in the success of their first album release, Mike Oldfield's Tubular Bells, and were among the hippest names to drop within the industry. Hooking up with Branson's organization also secured access to brand new state-of-the-art equipment; the Moog synthesizer the band quickly acquired became a key element of their Virgin debut, Phaedra, issued in February 1974.
Though an eerie, glacial soundscape composed with few apparent commercial pretensions, Phaedra nonetheless became a fully-fledged crossover success. Championed by the press and seized upon by influential BBC Radio One DJ John Peel, it rose steadily in to the UK Top 40 (where it peaked at No.15 during an impressive 15-week run) and was a crossover hit in Europe, eventually accruing seven gold discs for the band.
Unexpected achievements
If this unexpected achievement disturbed Edgar Froese and co's creative processes, it certainly didn't show on Phaedra's equally singular follow-up, Rubycon. Initially released on March 21, 1975, that album couldn't quite match Phaedra's phenomenal international performance, but it peaked at No.10 in the UK (TD's highest UK LP chart placing) and again attracted a welter of positive critical notices.
In retrospect, such fulsome praise was warranted, as Rubycon remains one of Tangerine Dream's most deathlessly compelling records. Recorded and executed by the band's "classic" line-up of Froese, Christopher Franke, and Peter Baumann, it featured two ruminant 17-minute passages made up primarily from ethereal Mellotron, amorphous synths, and prepared pianos, though the primitive sequencer figures that were such a big part of Phaedra returned to drive the two tracks forward as they hit their respective halfway marks.
Even now, both pieces sound like snippets of arcane, but alluring news beamed in from distant stars, though it's the breathtaking "Rubycon, Part Two" – with its eerie, siren-like drones, massed male voice choir interlude, and Froese's otherworldly, backwards-masked guitar – which ensures that Rubycon remains one of the foremost go-to titles in Tangerine Dream's labyrinthine catalogue.