Imagine Music Festival 2022: Dates, Line Up & More
Everything you need to know about the immersive aquatic fairy tale festival experience.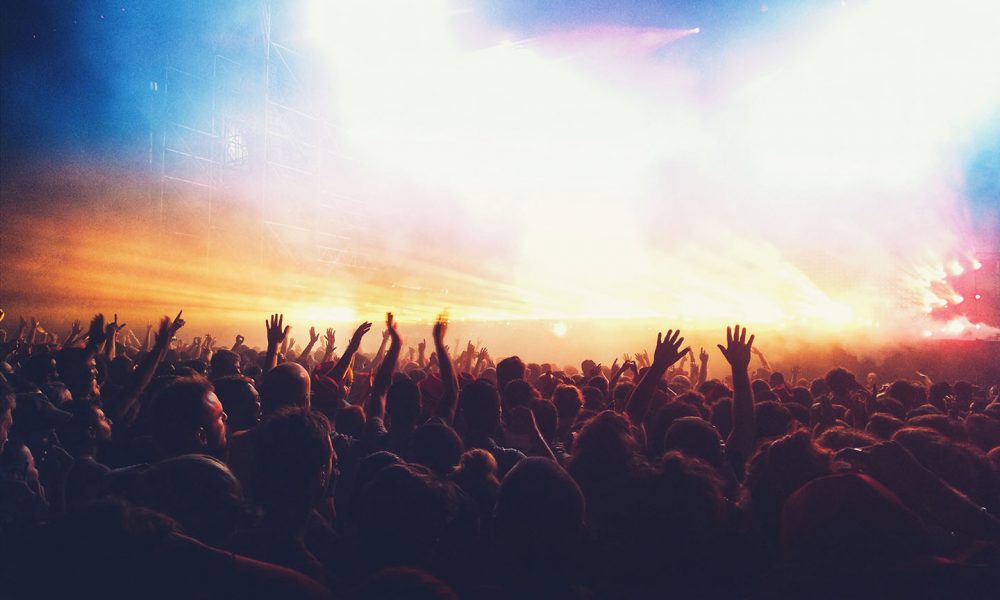 Imagine Music Festival is one of the greatest electronic music festivals in the world. In 2022, it's going to be the biggest Imagine Music Festival yet. This year features the festival's largest lineup ever, and it's their first time in their new home, Kingston Downs, Georgia.
Imagine was voted a top 30 festival in the world by Fest300 and a top 10 emerging music festival by USA Today. Clearly, this is an event that you don't want to miss if you're an EDM fan.
So if you're headed to Imagine this year, here is everything you'll need to know about the immersive aquatic fairy tale experience of a lifetime.
Who Is Headlining at Imagine Music Festival 2022?
As of the writing of this article, three incredible headliners have been announced. But the fourth headliner still remains a mystery.
Get To Know Excision
Seeing Excision live is one of the greatest concert experiences out there. Excision is well known for his high-energy live shows. It's an audiovisual experience unlike any other, with earth-shattering bass music and incredible visual effects.
Excision hasn't played at Imagine since 2016, but he is sure to be back in style and better than ever. He's been improving his live shows steadily over the last several years at festivals and venues all over the country. His current world tour has stops in New Zealand and Australia.
Get To Know GRiZ
Who knew the sax had a place in bass music? GRiZ did. His funky music is full of good vibes and positivity. His huge single "Griztronics" has amassed over one billion streams on TikTok, 33 million streams on Spotify, and 14 million views on YouTube. His music is so influential that the Pacific Science Center put on a laser show to commemorate his music.
GRiZ is making his first-ever appearance at Imagine this September. His American tour this summer is taking him through several festivals, finishing off with a banger at Imagine Music Festival.
Get To Know Kaskade
Kaskade is one of the great DJs of all time. His nine studio albums speak for themselves. As a singer, producer, and DJ, he has been nominated for multiple Grammy Awards. His live shows are known to be some of the best EDM shows out there, with Billboard calling his 2012 tour "the only successful national stadium tour undertaken by a solo electronic music artist."
This will be Kaskade's first show at Imagine Music Festival. As he brings his festival experience to the Imagine stage, fans are expecting to be blown away. This will be only one stop at many festivals on his summer tour in 2022.
Who's on the Smaller Stages at Imagine Music Festival 2022?
There are far more names on the lineup than the headliners. Again, this is the biggest lineup in Imagine Music Festival history, and several incredible EDM artists are taking to the stages this year.
Who Is Seven Lions?
Seven Lions is the headlining act for the Thursday Ophelia Records Pre-Party. The DJ founded Ophelia Records in 2018.
His music is known for incorporating incredible melodies into his music and fusing various styles, including pop, trance, and dubstep. His Creation EP in 2017 reached the number one spot on Billboard's dance/electronic chart.
Who Is Zhu?
Making a special guest appearance at the Ophelia Records Pre-Party is none other than Zhu. Zhu has a passion for partying, and his latest album, DREAMLAND, is the embodiment of that. Zhu creates beautiful soundscapes, new worlds of music with thumping bass and boundless energy.
Who Is Air2Earth?
The legendary Porter Robinson has another persona: Air2Earth. Air2Earth can only be experienced live and in person. According to Robinson's Twitter, Air2Earth focuses on sample-driven, tranquil prog house and airy disco. It's an experience that won't be found online. Imagine is one of the few places you can experience this legendary DJ's other self.
Who Is Ganja White Night?
A duo from Belgium, Ganja White Night, is also making its first appearance at Imagine this year, so prepare for their heavy bass and wobble tones. Their occasional reggae flair and ability to fuse different genres are apparent, and their diverse catalog is full of energy, making for a dynamic, engaging, and incredible set.
Need-To-Knows for Imagine Music Festival 2022
Imagine is going to be better than ever this year. With all the talent, it's an event you simply cannot miss. Here's everything you need to know about the details of Imagine Music Festival
How Much Are Tickets for Imagine Music Festival 2022?
For only $250, you can get a three-day general admissions pass that includes four nights of GA camping, access to the Aqua Dayclub Pool, access to workshops and classes, and access to Cirque performances and other aquatic fairy tail events.
VIP tickets start at $479 and include access to VIP areas, VIP restrooms, VIP bars, and expedited entry. Platinum VIP passes start at $999 and include access to the premium backstage lounge with complimentary drinks all weekend, private platinum restrooms, VIP areas, and more.
What Are the Dates for Imagine 2022?
Imagine takes place from September 15th through September 18th of 2022. The first night is the Ophelia Records Pre-Party, which requires separate tickets that start at $69.
Will There Be COVID-19 Regulations at Imagine Music Festival 2022?
COVID-19 regulations have not yet been announced for Imagine 2022. Be sure to check back regularly to see any updates regarding health and safety measures.
Fast Facts About Imagine
Date: September 15-18, 2022
Location: Kingston Downs, Rome, Georgia
Ticket cost: $250
It's Concert Season – Finally!
Imagine is just around the corner. Be sure to get your tickets now because prices are subject to change at any time. Now that concert season is back, make sure you close out your summer with one of the greatest immersive festival experiences out there!