reDiscover Tangerine Dream's 'Stratosfear'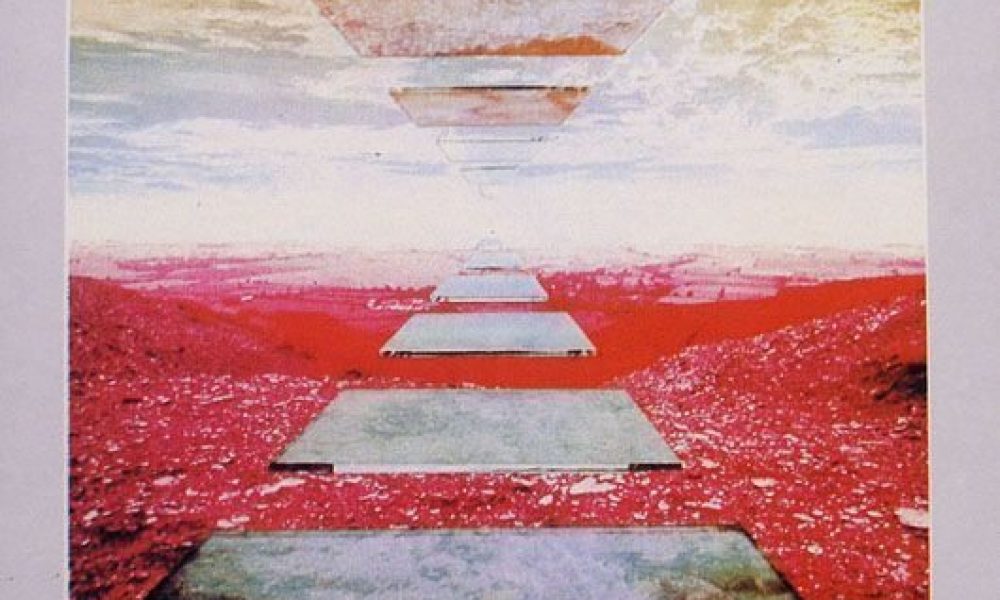 By 1976, Tangerine Dream had established a solid, if enigmatic, reputation as pioneers of stately, glacial and planetary synthesiser music rejecting anything approaching "rock" music: so, ironically, reintroducing an electric guitar to their sonic grab-bag was perceived as a radical step.
The Berlin outfit, founded in September 1967 by Edgar Froese, had made a limited degree of headway in their native Germany and elsewhere in central Europe, but it wasn't until Richard Branson signed them to his Virgin imprint in December 1973 – on the stairwell of the Virgin store in Notting Hill – that their shock-of-the-new notoriety spread, firstly with 1974's Phaedra and then 1975's Rubycon (a UK Top 10 album). A Moog modular synthesiser, purchased from Ohr label co-founder Peter Meisel with money from the Virgin advance, contributed in large part to the sequencer pulse which characterised these albums, and a series of concerts in unlikely, rarefied settings, including York Minster and Reims Cathedral, boosted their profile while distancing them from the indignities of the workaday touring circuit.
Stratosfear was to be the last studio album performed by the "classic" Tangerine Dream trio of Edgar Froese, Christopher Franke and Peter Baumann (the latter would leave after the band's first US tour, in 1977). Released in October 1976, the album was also the first TD project to be recorded in Audio Studios, situated in Berlin's Lichterfelde district. The title track is topped and tailed by a circular, gently flanged 12-string guitar pattern (other than bass, Tangerine Dream hadn't factored a guitar into their sound since 1972's Zeit) but the body of the piece features a more urgent yet conventionally structured version of the sequencer burble which underscored much of Phaedra and Rubycon; a keening, high-register synth line suggests the motifs favoured by Kraftwerk. 'The Big Sleep In Search Of Hades', meanwhile, creeps in on an arpeggiated harpsichord figure, dressed with a courtly flute melody, before curdling into a sinister Mellotron wash.
'3AM At The Border Of The Marsh From Okefenokee' again features a textural introduction which recurs at the track's conclusion: rather surprisingly, a high-plains-drifter harmonica is contrasted with swooping sci-fi drifts of synth and a placid, heart-monitor, C-octave throb. This, in turn, becomes subjugated by a hardscrabble synth blizzard. The concluding 'Invisible Limits' features Froese carefully mapping out a minimal electric guitar solo before a scampering sequencer figure exerts control, itself sinking into an abstract electronic whirlpool. Out of this emerges a simple grand piano-and-flute figure, its chord progression faintly reminiscent of the concluding section of Pink Floyd's 'Saucerful Of Secrets'.
With hindsight, Stratosfear was the album which introduced the compelling notion that Tangerine Dream harboured an old-school respect for an enduring melody. The inscrutable knob-twiddlers, capable of enraging uncomprehending listeners to the point where one threw a bag of marmalade at them at a 1973 Paris concert, had come of age.
Format:
UK English