The Loudest Bands In History: 10 Ear-Splitting Acts
The loudest rock bands in history have damaged buildings, destroyed eardrums, and become health-and-safety hazards. Where are those earplugs…?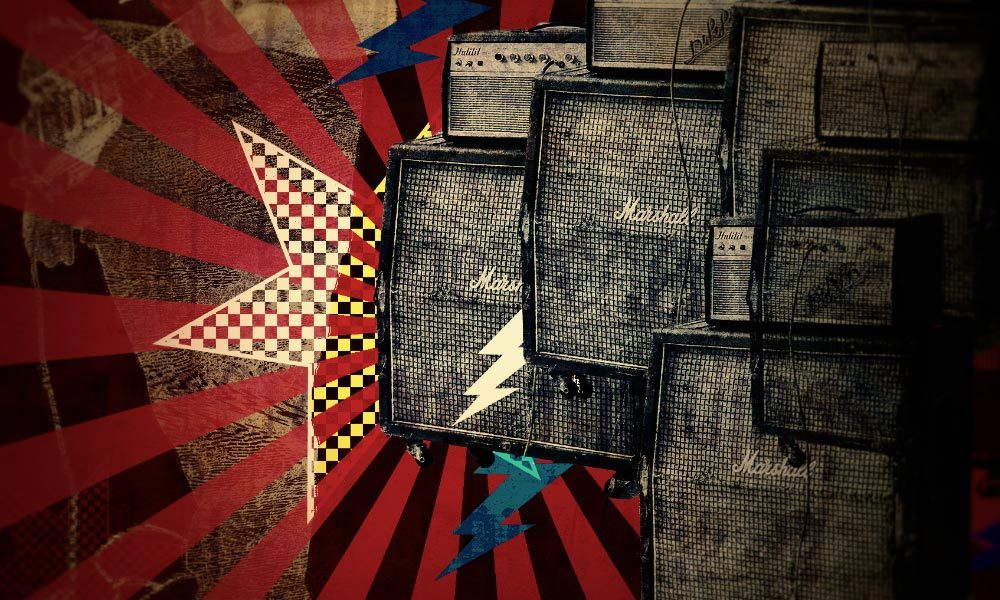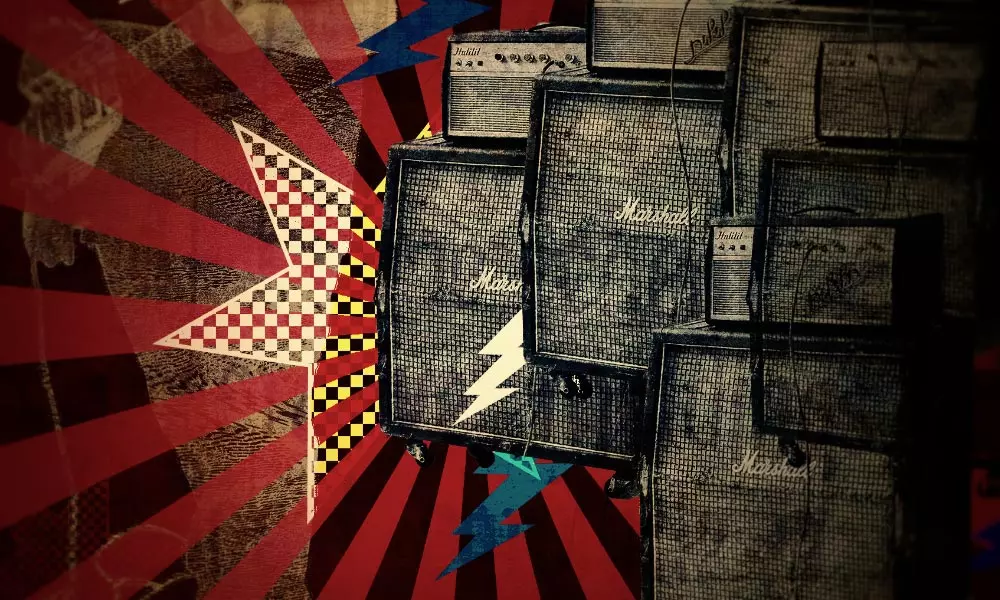 In 1975, Motörhead singer Lemmy famously joked that the band "will be so loud that if we move in next door to you, your lawn will die." He said this at a time when bands were competing to break into the Guinness Book Of World Records as the loudest certified group – and, no question, Motörhead have always been among the loudest bands in the world.
Now, of course, there is more knowledge about the dangers of concert-goers having their ear-nerve endings destroyed, and Guinness subsequently ditched the category. They still recognize the loudest drummer in the world, however: in 2006, Col Hatchman recorded 137.2 decibels playing the drums during a gig in Australia. His record was around 50 decibels higher than the noise level that risks permanent hearing damage.
Here's our guide to the musicians who have broken down the sound barriers to be rightfully hailed as the loudest bands in history.
Bob Dylan And The Hawks (1966)
Supremely loud concerts are normally associated with rock and heavy metal bands – the Newport Folk And Jazz Festival have volume restrictions for their stages – but when folk star Bob Dylan toured Europe in 1966 he was looking for a louder sound for his new electric band. He hired Richard Alderson to build him a new live sound system.
Alderson, who had previously built one for Harry Belafonte, said constructing his own system was necessary for Dylan because most theatres at the time were simply not equipped for a loud amplified band. "I was a hi-fi purist as far as sound is concerned," said Alderson, who was present when Dylan famously told his band to "play f__ing loud" as disgruntled fans booed his electric music. Though Dylan's decibel levels were not measured, his initiative marks a step on the road to louder concerts.
Led Zeppelin (1969)
Scientists have demonstrated that loud music can release endorphins, so Led Zeppelin fans were probably happy when the band started to crank up the volume in the late 60s. Following the release of their first two albums, the group toured Canada in 1969 (where a music critic described them as creating "an earthquake of sound") and, that year, The American Speech-Language-Hearing Association recorded a volume of 130 decibels during a performance of the song "Heartbreaker." Tour manager Richard Cole said the band had not been seeking publicity about the sound levels. He recalled a decibel meter being grabbed from a city council official in Vancouver in March 1970 before being smashed.
Deep Purple (1972)
To achieve their loud sound, Deep Purple bought a 10,000-watt Marshall PA system. One show was so loud that three people standing near speakers were knocked unconscious. In 1972, The Guinness Book Of Records crowned Deep Purple the world's loudest band after 117 decibels were registered at London's Rainbow Theatre. Drummer Ian Paice said: "Rock'n'roll went to a different level. The volume leapt up incredibly."
The Who (1976)
The Who's claim to noise fame is also something of a cautionary tale. On May 31, 1976, 75,000 people packed into Charlton Athletic's football ground in London to see a line-up that included Lowell George and Little Feat. The headliners were The Who and, on a rainy night, their performance was measured at 126 decibels – and that from a distance of 100 feet from the speakers. The Who set a world record that stood for eight years. Alas for band members Peter Townshend and Roger Daltrey, years of being one of the loudest bands in the world left them with severe hearing problems. Daltrey, who admits he's now "very deaf", said, "If only we had known when we were young." Townshend later helped establish the charity HEAR (Hearing Education And Awareness For Rockers).
Manowar (1984)
The quest for the loudest bands to outdo each other was satirized in the music mockumentary This Is Spinal Tap – in a scene where the group's amplifiers were calibrated to 11 instead of 10 to allow them to go "one louder" – but New York heavy metal band Manowar did use technology to raise the bar. The band had a technical contract "rider" that specified a minimum sound pressure level of 126 decibels for their sound systems. In 1984, in Hanover, Germany, they overtook The Who's record when two sound specialists measured them playing at 129.5 decibels. They were using 10 tons of amplifiers and speakers that were 40 feet in length and 21-feet high. At a soundcheck in 2008, they reportedly reached 139 decibels. The band's website proudly proclaims their "ear-splitting" power.
Motörhead (1986)
The Variety Theatre in Cleveland was a venue designed by architect Nicola Petti in the Spanish Gothic style. The beautiful venue was no match for Lemmy and what he described as Motörhead's "loud, fast, raucous, speed-freak rock'n'roll." When the band played there in December 1984, they were measured at 130 decibels. The music was so loud the vibrations cracked the ceiling and plaster came down on the crowd. The power had to be cut to stop the band from continuing to play.
Leftfield (1996)
Motörhead aren't the only band to have shaken up a venue. In June 1996, the British electronica group Leftfield had a bassline noise that was reportedly measured at 137 decibels when they played London's Brixton Academy. Chunks of plaster and dust came down on the audience and the gig passed into music history. The band were allowed back four years later – with the volume turned down. Leftfield keyboardist Neil Barnes later said, "I don't want to bring the plaster down again, it's a beautiful building… if we did lose the plot we could bring the building down. It would be like the final scene in Carrie when she finally brings the whole school down from within."
KISS (2009)
Judas Priest, Iron Maiden, Metallica, Megadeth, and ZZ Top are among many other bands known for their loud concerts, but even they were topped by British punk band Gallows, who, in 2007, locked themselves in a studio and were said to have ramped up to 132.5 decibels. There have even been claims that Swedish band Sleazy Joe reached 143.2 in Hassleholm in 2008. A year later, in July 2009, officials of Ottawa's state body, The National Capital Commission, were so concerned by the potential noise levels at a KISS Bluesfest gig that they had investigators in place. When the band reached 136 decibels the officials ordered the sound engineer to turn down the volume. That same year, Irish rockers My Bloody Valentine started handing out disposable earplugs at their concerts.
Foo Fighters (2011)
No band can possibly match the fictional group Douglas Adams created for his book The Restaurant At The End Of The Universe: Disaster Area are a band whose concerts can devastate entire planets. However, when Foo Fighters played Western Springs Stadium in Auckland, New Zealand, in 2011 they did make the earth move. The effects of their bass frequencies, along with fans jumping up and down, meant that the ground was shaking three times per second in a rhythmic motion. The signal, similar to a volcanic tremor, registered 3Hz on the seismic meters at Herne Bay and Eden Park.
AC/DC (2015)
Perhaps there is something about Western Springs that brings out the desire to be excessively loud. AC/DC had long been one of the loudest bands on the planet and, when they played the Auckland venue in 2015, they ignited a row over noise pollution. The gig by the Australian musicians could be heard four miles away, across Waitematā Harbour in Birkenhead. The band were measured at 103 decibels and their music set off numerous car alarms outside the venue.
Listen to the best rock music on for more speaker-shattering rock classics.