Best David Sylvian & Japan Songs: A Singular Musical Mind
There is no throughline to the best songs by David Sylvian. But it's that inability to be pinned down that has made his work so fascinating for so long.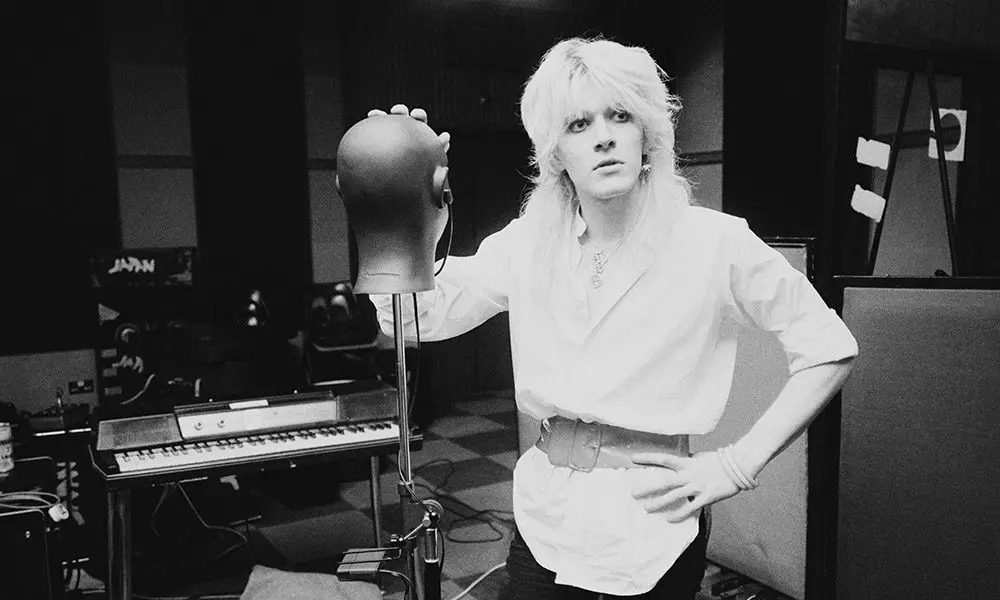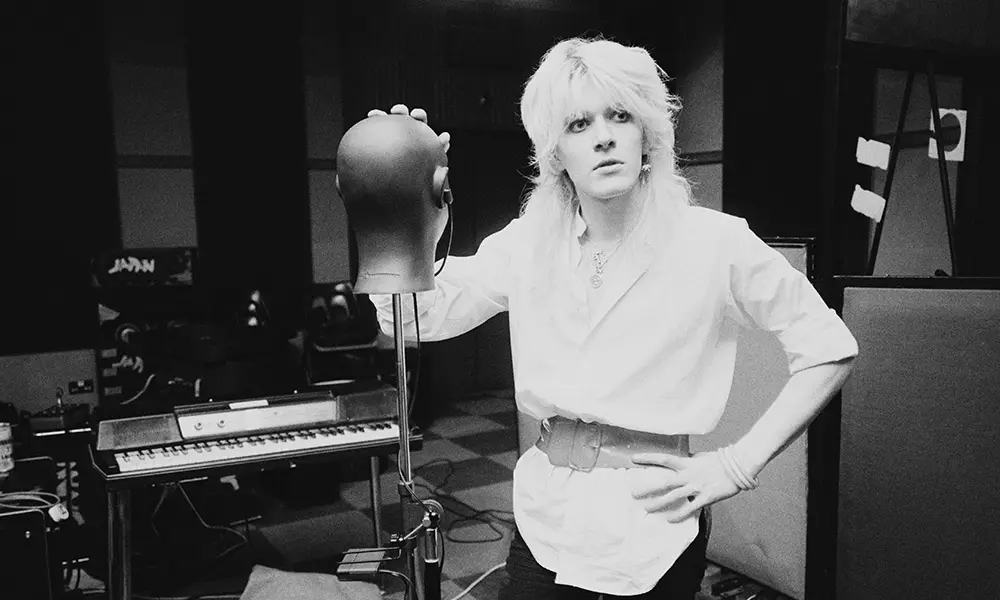 Summing up the best songs of David Sylvian, from his days fronting the glam-turned-avant pop group Japan to his most recent experimental work, is no easy task. There's no simple throughline to be found within Sylvian's discography. But it is that inability to be pinned down that has made his work so fascinating for so long.
Over the course of his musical life, Sylvian has incorporated pure pop, Asian, and Middle Eastern instruments, free jazz, experimental electronic sounds, folk, and funk into his songs – a tacit endorsement of keeping one's ears open to inspiration. That he can mold all of those influences to fit his deep voice and poetic lyrics is a testament to his unmatched talent. Distilling such a broad array of interests is an impossible task. But hopefully, this introduction to the best David Sylvian songs inspires the uninitiated to continue exploring his vast and varied discography.
Listen to the best David Sylvian and Japan songs on Apple Music and Spotify.
The early years of Japan
(Adolescent Sex, Don't Rain on My Parade, Deviation, The Tenant)
Japan formed in the early '70s when David Sylvian, his brother Steve Jansen, and three friends, all besotted by pop and glam, gathered whatever instruments they could afford and learned to write songs by copying their favorite T. Rex, Lou Reed, and Motown tunes.
The sound that the band developed feels startling compared to where it began. Japan's first two albums, Adolescent Sex and Obscure Alternatives (both released in 1978), were, by and large, outliers within the group's discography. The quintet were still attempting to reach the creative – and hopefully commercial – heights of Be-Bop Deluxe and Roxy Music. The title track to Adolescent Sex is deliciously snotty disco rock leavened by keyboardist Richard Barbieri's glassy synth tones, and the group slashes through, of all things, a cover of "Don't Rain On My Parade," a song written for the musical Funny Girl, with sharpened claws.
Obscure Alternatives pulled Japan closer to the colder sound that made the group a success in the '80s, though they had yet to fully shake off the artsy glam that drew them together in the first place. "Deviation" is marked by soulful horn work, a rubbery bassline, and, crucially, a closing burst of synth blooms. Album closer "The Tenant," is an instrumental inspired by the 1976 Roman Polanski film of the same name that marries delicate piano with Robert Fripp-like guitar and synth groans.
Japan's peak era
(Life In Tokyo, In Vogue, All Tomorrow's Parties, Swing, Ghosts, Visions of China)
Japan started off the final year of the '70s with a single that seemed to presage a complete shift in focus for the group. Written in collaboration with disco icon Giorgio Moroder, "Life in Tokyo" throbs with the familiar arpeggiated synths of his hits written with Donna Summer and Blondie. Elements of that track snuck into Japan's third album, 1979's Quiet Life, but the rest of the record snuck hazy sonics into a pop context. "In Vogue" sets a burbling drone underneath a bit of synthetic soul. And the band continued deconstructing their favorite songs, filtering Velvet Underground's "All Tomorrow's Parties" through Neu!'s motorik rhythm and Roxy Music's swagger.
David Sylvian began to exert more creative control while recording the last two albums of Japan's short discography – a move that strained relations within the group but led to their most powerful collective efforts. Gentlemen Take Polaroids from 1980 was created almost entirely in the studio with thrilling results like "Swing," a careening pop tune that is a great showcase for bassist Mick Karn's fluid fretless playing. The tension of these sessions, though, wound up pushing guitarist Rob Dean out of the group.
Sad as his departure was, Japan turned around and made a masterpiece as a quartet with 1981's Tin Drum, an album that let them showcase their growing interest in the music of international cultures, like the pealing Chinese reed instrument known as the dida and African hand drums that supplied texture to the tumbling track "Visions In China." The record also yielded the group's most successful single with "Ghosts." The spare ballad, built almost entirely from electronic instruments, at times almost feels like Sylvian's farewell to Japan. As he told MOJO in 2009, "It was the only time I let something of a personal nature come through and that set me on a path in terms of where I wanted to proceed in going solo." The band dissolved just a few months later.
David Sylvian's early solo career
(Forbidden Colours, Red Guitar, River Man, Orpheus, Brightness Falls)
David Sylvian's solo career got off to an auspicious start with the help of former Yellow Magic Orchestra member Ryuichi Sakamoto. Sakamoto had written the musical theme for Merry Christmas, Mr. Lawrence, a World War II film in which he starred opposite David Bowie, and he needed vocals and lyrics for it. What Sakamoto and Sylvian created together was an instant classic, with Sylvian playing beautifully off of Sakamoto's Satie-inspired melody with lyrics of spiritual and romantic yearning.
The track solidified Sylvian's position in the world of British pop music. From that same MOJO interview, he said, "It opened a door. I thought, 'OK, I'm ready,' and I started writing Brilliant Trees." As he began composing that solo album, he hewed closer to a pop aesthetic, beginning with "Red Guitar," an upbeat tune featuring Sakamoto on piano.
But as the first chapter of his solo career continued, he balanced out his more easily accessible work with experimental compositions. Sometimes that dichotomy was as blatant as with his second full-length Gone To Earth, a double LP that put slow-moving, rapturous pop songs like "River Man" on one disc and a set of ambient instrumentals on the second. Sylvian combined the two elements on follow-up Secrets of the Beehive where even the sea shanty-like "Orpheus" is cut through with droning strings and graceful synth tones.
Throughout the '80s Sylvian cultivated creative relationships with a flock of other forward-thinking artists, including former Can bassist Holger Czukay, Be-Bop Deluxe leader Bill Nelson, and jazz musicians Kenny Wheeler and David Torn. King Crimson guitarist Robert Fripp even asked Sylvian to join his band. When that offer was rejected, they instead collaborated on The First Day, an album of loud, funk-infused rock that includes the Hendrix-inspired "Brightness Falls."
David Sylvian's late solo career
(Every Colour You Are, Krishna Blue, The Good Son, The Banality of Evil, Snow White In Appalachia)
In 1991, a decade after their breakup, David Sylvian found a more complete closure with his ex-Japan bandmates when they decided to convene in the studio under a new guise, Rain Tree Crow. The group's sole album suggests the direction Japan could have gone had they continued on together, with earthy instrumentals and gauzy balladry like "Every Colour You Are." Sylvian and his brother Jansen also continue to play together in Nine Horses, their trio with German producer Burnt Friedman who helped bring a neo-soul energy to "The Banality of Evil" and their sole full-length, 2005's Snow Borne Sorrow.
Sylvian has released a lot of material over the past two decades, but it has arrived sporadically and with a seeming intent to move away from traditional songwriting. This impulse began simply enough with Dead Bees on a Cake, an album reflective of the push and pull between his spiritual and earthly desires. "Krishna Blue," for example, expresses this musically with Indian percussion and acoustic guitar representing Sylvian's dual interests. The breathy spoken-word interlude from his then-wife singer Ingrid Chavez further complicates matters.
On 2003's Blemish, one of the first releases on his own Samadhisound label, Sylvian sets himself completely free. That album, a musical excoriation of his mental state following the end of his marriage, includes tracks like "The Good Son" that put his own dark croon against the improvised guitar of Derek Bailey. Six years later, on Manafon, Sylvian's lyrics and music would become even more abstract. After his collaborators (including British jazz titans Evan Parker and John Tilbury, as well as turntablist Otomo Yoshihide) improvised, he took their recordings and quickly wrote and recorded lyrics to them, winding up with abstract wonders like "Snow White In Appalachia," a song about a woman breaking free from a bad domestic situation set to a creaking, droning tune.
Manafon would be one of the last times Sylvian would commit his voice to a piece of music. The work he has done since has explored buzzing blasts of ambient sound, minimalist compositions utilizing shortwave radio samples and crinkling electronic noise, and various flavors of dissonance and resonance. Even as his work has taken on a more idiosyncratic, mystical tone, his creative mind remains agile and curious and brilliant as ever.
Did we miss one of the best David Sylvian songs? Let us know in the comments section below.