Japan & David Sylvian
Japan were a British art rock band co-founded by David Sylvian who notched hit singles like Ghosts and were hugely influential on new wave.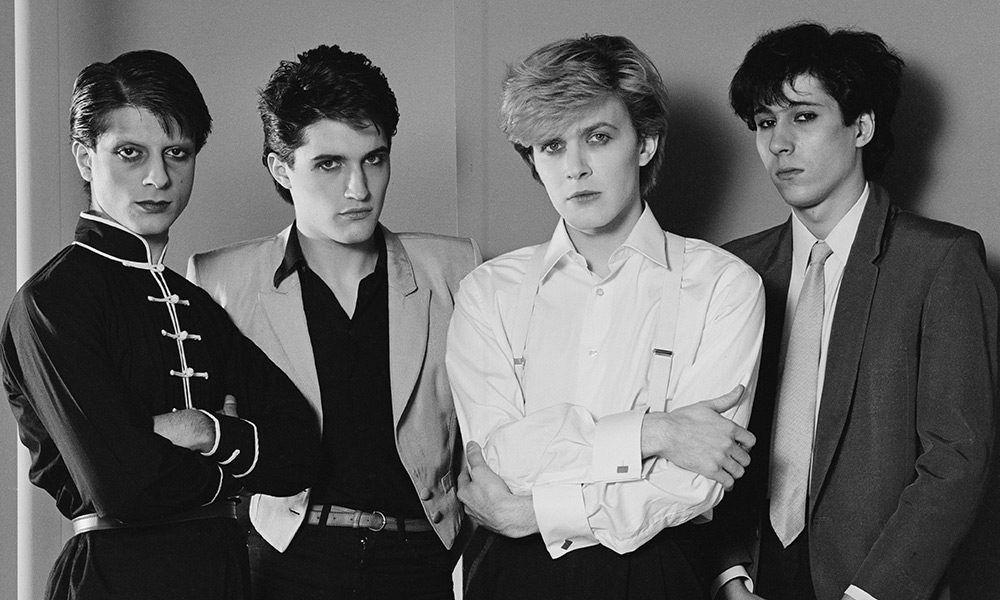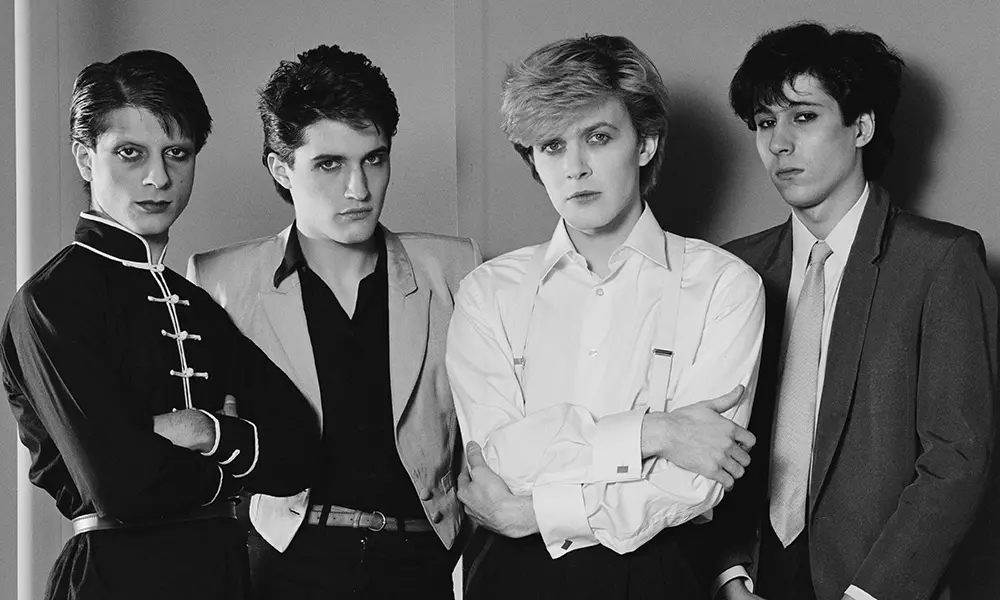 One of the most fondly looked back on bands of their era the group Japan were also largely misunderstood at the time. Although they had definite roots in the glam rock camp they would be categorised later as part of the New Romantic movement, though they were nothing of the sort. Ironically, they split up just as their star was rising to its height but they left a sequence of lovingly crafted albums and a dedicated fan base in the UK and Europe while not surprisingly they were feted as megastars in the country which gave them their name.
Following their demise, all the members went on to do good collaborative work. Vocalist David Sylvian, the band's most visible presence perhaps, would work profitably with Ryuichi Sakamoto, of Yellow Magic Orchestra while bassist Mick Karn and his undeniable fretless skills can be heard on albums by Kate Bush (a big fan of Japan's), Joan Armatrading and Gary Numan. Sessions aside Karn hit the charts with Midge Ure and recorded alongside Bauhaus leader, Peter Murphy. Guitarist Rob Dean crops up on albums by Sinead O'Connor and Numan and drummer Steve Jansen and keyboardist Richard Barbieri achieved success as The Dolphin Brothers. There has been one reunion with the band coming together to make the Rain Tree Crow album in 1991.
You can probably count the number of great bands to come out of Catford on the fingers of one hand but Japan is one such animal. Old school friends Mick Karn and Richard Barbieri and the brothers David Sylvian and Steve Jansen had long dreamt of pop stardom as they sat around in bedrooms listening to their heroes, David Bowie, Marc Bolan's T. Rex and The New York Dolls. Of course, Bowie was something of a local hero, being from around the same parts – Beckenham and Bromley – and Sylvian was a fanatic. He took his name from a reference in the song Drive-In Saturday to a pick-me-up a la Viagra, which Bowie had in any case adapted from the pseudonym of New York Doll Sylvain Sylvain. Brother Steve also fancied an alter ego (the boys were actually both Batt's) and Mick Karn was born Andonis Michaelides into a Greek-Cypriot family.
Whatever the glamorous intent the band's first forays were largely pop-funk affairs with interesting lyrics and lots of make-up.  Although they fell through the cracks at a time when punk and new wave ruled, Japan were pretty hard done by and you can hear their anger in places on the opening Adolescent Sex and Obscure Alternatives albums while Quiet Life is a more considered and eloquent disc.
The first album for Virgin is Gentleman Take Polaroids, their best and most sophisticated recording until that time, thanks to Sylvian's increasingly rich baritone vocals, the intrinsic layers of electronic sound integral to Japan's very being and some top-class writing from the ranks on the expanded version where one can hear Richard Barbieri's instrumental 'The Experience of Swimming' and Rob Dean's final work with the band, 'The Width of a Room'. Meanwhile is well represented with the bulk of the pieces, including the very fine Nightporter and the title track – Japan's first charting single. Sylvian also gives an indication of things to come when he combines with Ryuichi Sakamoto on 'Taking Islands in Africa'. In keeping with their penchant for esoteric covers, there's a Japan-style interpretation of Smokey Robinson's 'Ain't That Peculiar'.
1981's Tin Drum really nails the group's determination to fuse eastern and Western music and make full use of the emerging programme orientated sounds. An adventurous, farsighted experiment for sure, this album contains Japan favourites like 'Still Life in Mobile Homes', 'Visions of China' and 'Ghosts', which vindicated the in house method when it soared into the top five. The album also charted high and went Gold and in fact, has since been posthumously awarded BBC Radio 6 Music's 'Goldie' for being the best album of 1981. It's every bit as good as that prestigious gong would indicate.
Oil On Canvas is a live album that was released after the band had split up in 1982, their passing much mourned by an increasingly devoted fan base. It sold over 100,000 copies. Two years later Sylvian sat down and assembled the fine compilation Exorcising Ghosts, a précis of Japan to date, including rare B-sides, remixes and instrumentals. A must-have for those with an interest in this idiosyncratic and complex group.
Sylvian's own solo career has been equally fascinating as he explores areas of jazz, the avant-garde, electronica and what is loosely termed progressive rock.
His debut solo proper, Brilliant Trees, includes contributions from Ryuichi Sakamoto, trumpeter Jon Hassell and Can bassist Holger Czukay. In many ways, it's reminiscent of the contemporary albums being made by Talking Heads and David Byrne. Using the same core Sylvian's Alchemy – An Index of Possibilities is a welcome return. It was originally only available as a Japanese CD or a cassette. Again the delightful blend of world music, ambient sound and prepared tapes are well ahead of the herd. By now, Sylvian was being taken seriously and any of the lingering glam/new romantic trappings, a hindrance in the first place, had long since gone. Robert Fripp plays the guitar on the sublime 'Steel Cathedral's and the three-part instrumental 'Words with the Shaman' features Soft Machine bassist Percy Jones. This is heady stuff.
Gone to Earth finds Sylvian working with Steve Nye again and recording at Virgin's The Manor Studios in Oxfordshire, hence the rural title perhaps. Collaborators here are Fripp, Bill Nelson and BJ Cole, not forgetting assists from a few former Japan members and the great flugelhorn player Harry Beckett. In remastered from the original double album is expanded and improved upon with bonus remixes. It's all art-rock of the highest calibre anyway and is one of Sylvian's genuine masterpieces. Secrets of the Beehive took David back to the charts in 1987 includes the sought after the track 'Forbidden Colours' (music by Sakamoto, lyrics by Sylvian), their vocal version of the theme from the film Merry Christmas, Mr Lawrence. In general Sylvian's work has matured to such an extent that he's almost left the art and avant-garde tags behind since he's working with themes that might as well be termed modern classical. Certainly is rich in plush orchestration, strings and woodwind. A marvellous thing indeed.
Following a brace of albums, he made with Holger Czukay and the short-lived but fertile Rain Tree Crow period Sylvian worked on purely ambient music and began to explore a fruitful liaison with Robert Fripp. After working with Fripp in the studio and on stage Sylvian returned to his solo career with Dead Bees on a Cake (1991) where the recipe includes Bill Frisell's dobro, Talvin Singh's tables and lots of Marc Ribot's extraordinary electric, acoustic and slide guitar genius. Recorded here, there and everywhere – well Peter Gabriel's Real World Studios, Box in Wiltshire, Napa, CA, Minneapolis and Seattle – this is an approachable jazz-fusion affair. The ensuing Approaching Silence (1999) is an ambient compilation featuring Fripp and is a wise choice for those seeking something sonically unique. Everything and Nothing is a quite superb compilation of a quite different sort. Here you find old Sylvian and Japan favourites, cuts that didn't quite make Dead Bees… and Sylvian's contributions to the hard to find Marco Polo album by world music duo Nicola Alesini and Pier Luigi Andreoni. As a studied look at what was then a twenty-year stint with Virgin, it's hard to fault. If nothing else the album was a wake-up call to those who'd missed out the first time, or simply didn't grasp how good all this music was.
And so the present and the recent A Victim of Stars (1982 – 2012), another primer to what has been a truly extraordinary career bearing in mind where Sylvian and Japan started out – basically as two-chord wonders. He isn't that now. What could be construed as the best of his work, though that's in so many other places too, A Victim of Stars is a triumph. Apart from a slew of defiantly modernist compositions from the vaults It also includes the newly recorded 'Where's Your Gravity?' It sets the seal for now on a body of work that improves with time.
We can only hope there is more to come from Sylvian. Well-dressed music doesn't come any more stylish than this. The gentlemen's relish.
Format:
UK English