'YOUNG&DANGEROUS': The Struts Address "Lack Of Danger" In Rock
'YOUNG&DANGEROUS' found The Struts walking it like they talk it. "Being 'dangerous' means being true to ourselves," says frontman Luke Spiller.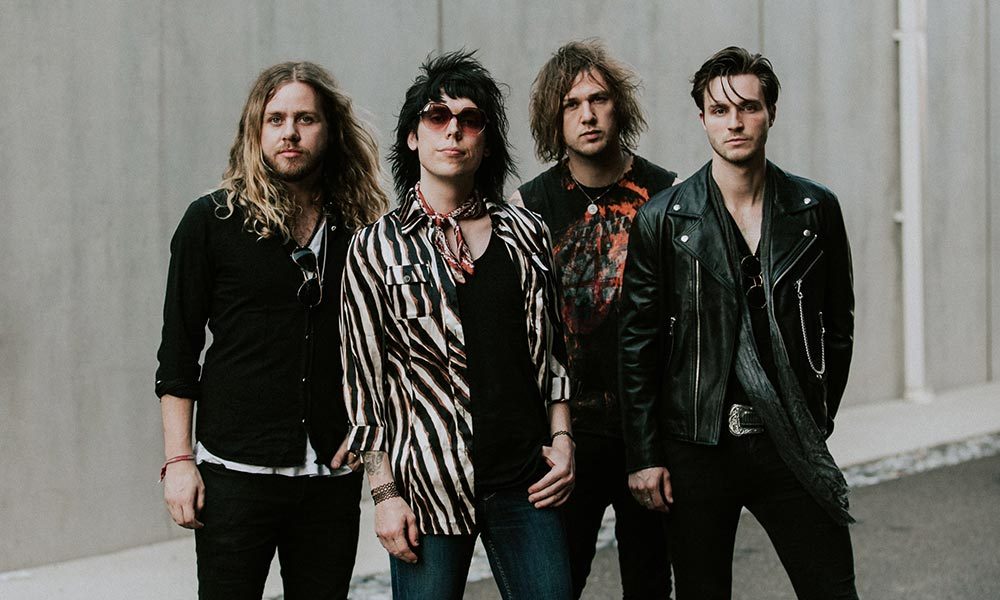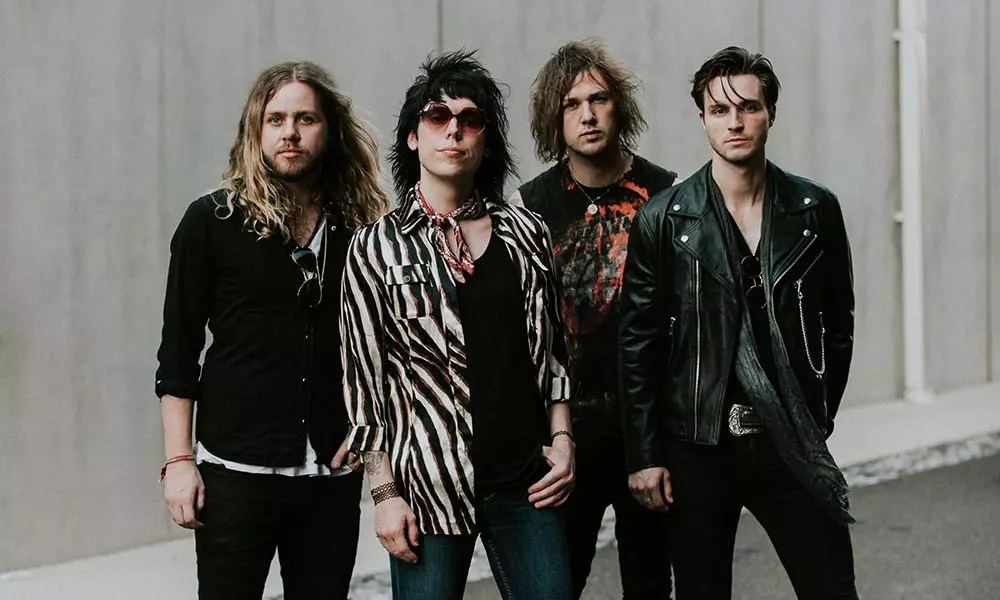 Even before we embraced the digital age, the music press tried to convince us rock was dead, but still, there are new generations of bands creating thrilling rock'n'roll music from guitars, drums, and bags of attitude. Among the proudest contemporary keepers of the flame is ambitious UK quartet The Struts, whose second album, YOUNG&DANGEROUS, released on October 26, 2018, created the kind of buzz most young bands only dream of.
Listen to YOUNG&DANGEROUS on Apple Music and Spotify.
Comprising Luke Spiller (vocals), Adam Slack (guitar), Jed Elliott (bass), and drummer Gethin Davies, The Struts first formed in Derby during 2012, but their mercurial ascendency has led to them relocating to the US. Stateside, their breakout 2016 debut, Everybody Wants, yielded support slots with iconic rock trailblazers The Who, Guns N' Roses and The Rolling Stones. In a recent Radio X interview, Foo Fighters' Dave Grohl even referred to The Struts as "the best opening band we've ever had."
"We love albums that are balls-to-the-wall"
Such lofty praise would go to most young bands' heads, but, despite their flamboyant image, The Struts have their feet on the ground, as frontman Luke Spiller makes clear in our interview.
"We've always felt really proud of our live show," he reflects. "But first and foremost, we want people who come and pay good money to see a show that leaves them satisfied. And most importantly, we want them to come back again. We're definitely on a mission to bring the glitz and glamour back into rock'n'roll, but looking fantastic is only part of it – the music has to be the strongest element of this band."
YOUNG&DANGEROUS demonstrates that The Struts walk it exactly like they talk it. Several of the album's key tracks, including "Primadonna Like Me" and "Body Talks," have appeared as standalone singles, but the album is stuffed wall to wall with potential radio-friendly smashes. The epic "Fire (Part 1)" and the glittery, Queen-esque disco-pop of "Who Am I" are also gearing up to be future classics.
"I love that you picked up on the fact they could all be singles," Spiller says. "We love albums that are just balls-to-the-wall, delivering single after single – our first record was like that and we wanted this one to at least be on a par with it, and preferably to better it, which I think it does. I don't believe you should even think in terms of singles as such – just that every song should be fantastic."
The Struts are often associated with the more hedonistic side of rock'n'roll, but they aren't just 24-hour party people. Indeed, Luke Spiller is keen to explain a little more about the new album's title, in particular the "dangerous" part of the YOUNG&DANGEROUS equation.
"We're fighting against the current"
"We need to define what 'dangerous' means in contemporary rock'n'roll terms," he says. "For a band like ourselves, coming up and trying to make it, being 'dangerous' means being true to ourselves. In an age where there's been a left turn away from guitars, we're fighting against the current. So if danger equates with guitars, then there's a lack of it in music today – especially in what passes for rock music.
The Struts, however, relish the challenge of carving out a career in a rapidly-evolving pop music world where newer styles now hold sway and hip-hop superstars such as Drake, Eminem, and Kendrick Lamar grab the headlines. Luke Spiller is under no illusions, and he's quick to acknowledge that the landscape has changed dramatically over the past few years.
"It's changed for a good reason," he stresses. "Hip-hop is having its day at the moment, but that's partly because of a lack of great contemporary rock acts. For me, personally, the last golden age of great rock music was the 90s and maybe the early 00s, with the rise of bands like The Libertines in the UK and The Strokes over here. That's just not there now, so that's why rap is having its day – and so it should!"
YOUNG&DANGEROUS, however, suggests that The Struts will also have their day – and sooner rather than later. Having wowed some of rock's biggest bands, the group is currently on the road in the US, winning over ever-increasing audiences on their Body Talks headlining tour. The trek has been a great success, with The Struts graduating to larger venues such as New York's Bowery Ballroom and San Francisco's famous Fillmore.
"It's funny, because people always say to us that we should be wary of New York crowds," Luke Spiller muses. "They always say, 'Oh the crowd will be s__t up there, they just stand there and want to be impressed.' We hear the same things about LA, but we've had no problem at all. They're amazing towns and great crowds. The New Yorkers especially love to get down and have a good time."
The Struts - Primadonna Like Me
"It's a lot harder to throw knives accurately than it looks"
With LA and the Big Apple capitulating, The Struts have also made inroads in Middle America, not least in Las Vegas, where they filmed the riotous video for "Primadonna Like Me." The visuals suggest a great time was had by all, but the reality involved a lengthy flight from London, a 2 a.m. US touchdown and intensive filming at the legendary Caesar's Palace during the small hours of the morning.
"We were literally running on fumes and a little bit of excitement, so it was a challenge," Spiller confesses. "It was one of those things where you get closer to the end of the shoot and then you get a little burst of energy that sees you through. But we filmed from 2 a.m. to about nine, then went to bed at 10 a.m., got up again at 3 p.m. to soundcheck and did a show that night. It was a bit of a marathon – but we got Alice Cooper to appear in it!
"He's really cool," Spiller continues. "He's a fan of The Struts and he always throws knives before he goes onstage."
Spiller laughs, "Believe me, it's a lot harder to throw knives accurately than it looks. Alice has, like, 20-odd blades lined up in his dressing room, by his mirror. He just stands there and throws them and gets bullseyes nearly every time. I don't know how he does it – but I guess that's just one reason why he'll always be a legend!"
YOUNG&DANGEROUS is out now and can be bought here.