Is Rock Music Dead? Not If You're Really Listening
Every year, critics and so-called experts ask: is rock music dead? Not with a new breed of young talents aiming for legendary status.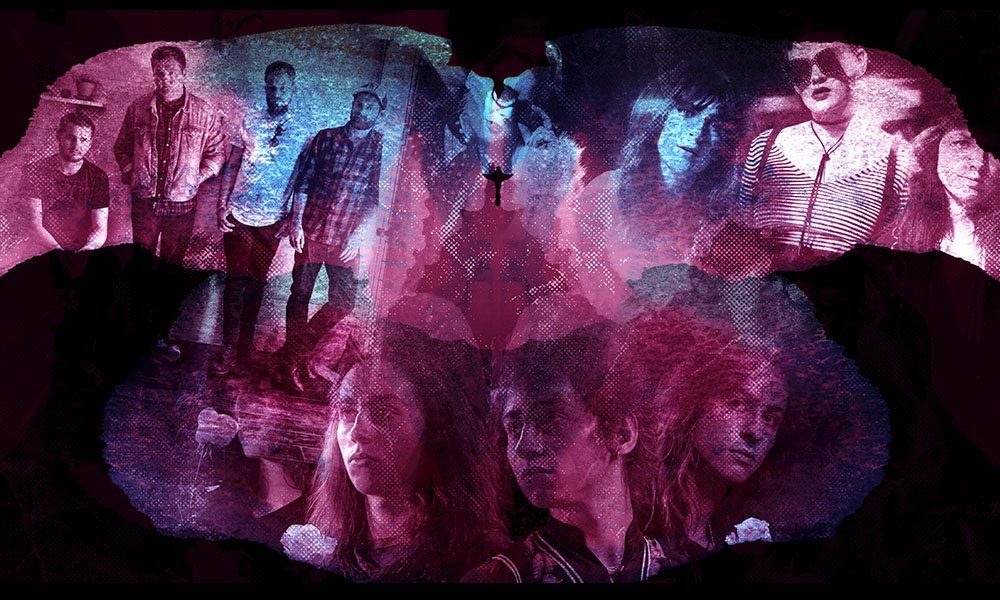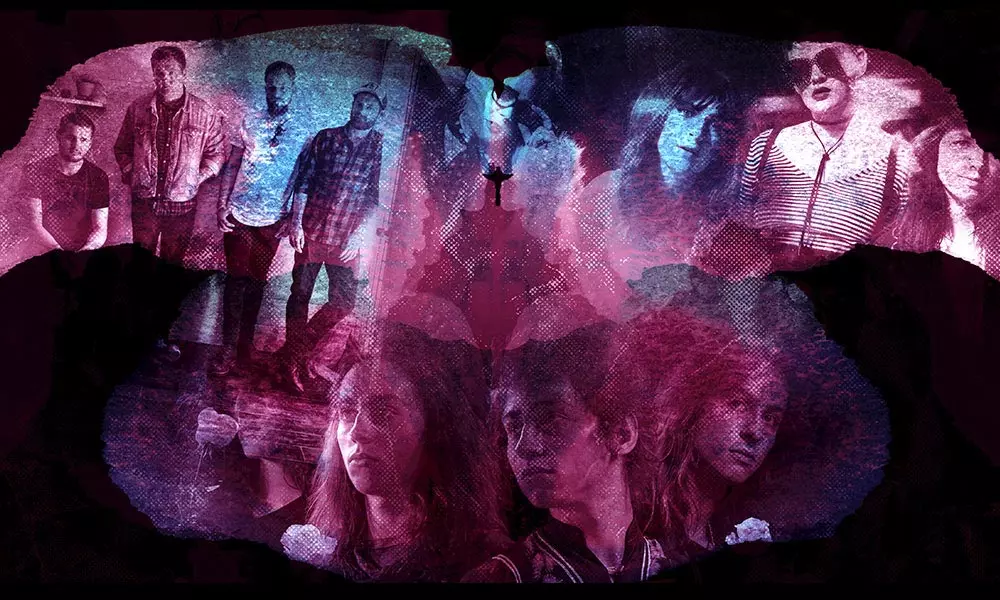 Is rock music dead? Every year, it seems, the mainstream music media sounds the death knell for rock. "Rock Is Dead. Thank God" scream the headlines. "Rock'n'Roll Is Dead. No, Really This Time" say those who cry wolf. And year after year, the same examples are held up to support these claims, without any conclusion ever being drawn to the point in question.
First the classic artists will be discussed. They're not getting any younger, but even though they're still big draws at the box office, they obviously won't be around forever. Then the conversation will turn to more current rock acts who can easily draw a crowd. And yet, though the young hopefuls may be capable of filling arenas on their own – be they Queens Of The Stone Age, Black Stone Cherry or Twenty One Pilots – it's left undecided as to whether they have what it takes to reach the lofty heights of Festival Headliner.
What the "experts" say
Sometimes pundits will get involved. Industry "experts" will add their thoughts and opinions on whether rock music is dead in an attempt to add some weight to the discussion. Then the musicians wade in, explaining how rock bands are regurgitating the same old clichéd riffs and tired ideas, often in an attempt to promote their own clichéd riffs and tired ideas; after all, aren't they the very people in a position to change the ship's course and steer away from the oncoming iceberg?
But then, in 2017, music changed. A study conducted by Nielsen in the US concluded that hip-hop and R&B overtook rock as the most-consumed genre for the first time ever. Taking into consideration album sales, downloads and audio/video streams, only two non-hip-hop or R&B artists featured in the entire Top 10 (Ed Sheeran and Taylor Swift), while those genres have also been cited as a factor in the rise of on-demand streaming services in the US.
The report also found that Metallica were 2017's best-performing rock artists, off the back of their 2016 release of Hardwired… To Self-Destruct, and a slew of revamped, repackaged, and expanded reissues, including the thrash classics, Ride The Lightning and Master Of Puppets; a re-selling of their back catalog to capitalize on their longevity, perhaps. For it is, of course, in album sales that rock truly reigns.
Michael Jackson still holds the top spot for the biggest selling non-compilation album of all time in Thriller, with around 66 million claimed in sales. However, other albums that have exceeded sales of 40 million include Eagles with Their Greatest Hits (1971-75) and Hotel California, AC/DC's Back In Black, Pink Floyd's The Dark Side Of The Moon, Meat Loaf's Bat Out Of Hell, and Rumours by Fleetwood Mac, with Whitney Houston and the Bee Gees as the only other artists to have an album whose sales have exceeded 40 million.
Dig a little deeper
But, every one of those rock-specific albums was released in the 70s, which has given them more than 40 years to rack up the numbers. And with record sales in free fall, and chart numbers bolstered by streaming data and radio airplay, things start to look bleak for rock music. Dig a little deeper, however, and there are rumblings coming from the underground that suggest the old dog's heart is still beating strong.
Take Imagine Dragons. In August of 2018, the Las Vegas-based quartet became the first band in chart history to occupy the top four spots on Billboard's Hot Rock Songs chart. And that was no mere flash in the pan. Their most recent single, "Natural," entered the chart at No.4, behind its preceding three singles – "Thunder," "Whatever It Takes" and "Believer," all from the band's latest album, Evolve – each having spent 22, 17 and 29 weeks at No.1, respectively.
Imagine Dragons - Natural
Theirs has been a slow-burning path to success. Formed when frontman Dan Reynolds met drummer Andrew Tolman while attending Utah's Brigham Young University in 2008, the pair hooked up with guitarist Wayne Sermon and bassist Ben McKee and released a trio of EPs from 2009 before the big time beckoned in 2011. But it wasn't until 2014 that the electro-rockers really came to prominence, when they won the Grammy for Best Rock performance after breakthrough hit, "Radioactive," spent a massive 18 months hovering around the Billboard Hot 100.
Now with three albums to their credit, Imagine Dragons sit somewhere between rock, electro-pop, and R&B. Some might argue whether their often poppy sound is a worthy successor to rock's biggest legends. But then rock always had one foot in the world of synthesizers and an urge to explore a more radio-friendly sound, much like Bon Jovi, who regularly troubled the top end of the singles charts in the mid-to-late 80s, and U2, who were never afraid of experimenting with more synth-centric pop sounds. It's a path that could even be traced back to The Beatles, whose influences knew no bounds as their career took them from the Merseybeat rock of "Love Me Do" through to the oddball "I Am The Walrus" and the hard-hitting "Back In The USSR."
Whether you want to call Imagine Dragons' hybrid sound rock or not, it's nevertheless taken them to arenas all over the world. And despite the detachment fans can feel with bands in large venues, their music is still capable of connecting with the listener on a personal level. It's perhaps that level of relatability that will make the Nevada rockers a long-term prospect. After all, it's surely the slow burners who last the longest.
Shakedown special
For something with a bit more grit, Tyler Bryant &And The Shakedown call to mind a period in the early to mid-00s, when garage-rockers the likes of Black Rebel Motorcycle Club were deemed to be rock's great saviors. Bringing a swagger evocative of their adoptive home of Nashville, Tennessee, Bryant, and his gang certainly have a pedigree, as well as a career trajectory, that suggests they have staying power.
Tyler Bryant & The Shakedown - Backfire (Official Video)
Bryant knew he was destined for rock greatness when he picked up the guitar at the age of six, learning his chops from mentor and seasoned blues veteran Roosevelt Twitty. An early bloomer, the young Bryant's talent was spotted by guitar legend Eric Clapton, who, in 2007, invited the 15-year-old to play his Crossroads Guitar Festival in Chicago.
The Shakedown was formed when, at 17, Bryant relocated from his native Honey Grove, Texas, to Nashville. Within a week the singer/guitarist met drummer Caleb Crosby and, hitting it off, formed the basis of their current band. After meeting guitarist Graham Whitford – son of Aerosmith guitarist Brad – they convinced him to relocate from his native Boston, before Noah Denney joined their ranks on bass.
With their heady mix of Southern, blues, and roots rock, Tyler Bryant & The Shakedown are building their fanbase the old-fashioned way: through relentless touring. Since their live debut supporting REO Speedwagon in Amarillio, the band are scarcely off the road, and have shared stages with the likes of AC/DC, Aerosmith, BB King, Jeff Beck and ZZ Top, as well as select dates on Guns N' Roses' Not In This Lifetime… tour. This is a band who are aligning themselves with hard rock greatness and has the chops to ride along with them.
But whereas bands such as Tyler Bryant & The Shakedown fit a particular mold, other groups are a complete anomaly; one such band is Broken Witt Rebels. A cursory listen to their self-titled debut album conjures up vivid images of southern-states landscapes, whereas opening track "Loose Change" would be the perfect soundtrack for a dive bar in Nashville. "Shake Me Down," meanwhile, has a soft Southern groove that surely could only be a product of having grown up in the likes of Georgia or Mississippi.
Broken Witt Rebels - Shake Me Down [OFFICIAL VIDEO]
Indeed, the lyrics only serve to reinforce this image. Take "Snake Eyes" as an example: "Here in the south/Where the river runs dry/I'm gonna hang from the noose, baby/If you tell me no lie." There's an unwritten rule of geography that dictates there's no other place these blues rockers could be from, right? So it might surprise people to learn that frontman Danny Core is a painter and decorator from Birmingham, England.
Formed in 2013, Broken Witt Rebels refer to themselves as a band of brothers. In fact, Core and bassist Luke Davis have been friends since before primary school and formed the band while working together as decorators. But more than just the Southern rock'n'roll vibe, guitarist James Tranter brought in blues and hard rock influences, as well as a strong mainstream sensibility through his love of Jimi Hendrix, Jimmy Page, Eric Clapton, and Oasis – the very artists who inspired him to take a first-class honors degree studying music at university.
But there's more depth to these Midland rockers than mere sounds. They have a soulful vibe, too, and that's a quality that can't be replicated by mere copycats. Soul can't be learned from a sheet of music, it's something that comes from within. And another thing that comes from inside is this band's dogged determination to hit the big time, so much so that they've quit their day jobs to hit the road – the one place they're guaranteed to get their name and music heard.
But just how good are they? If the band are to be believed, they're fantastic. Yet it's a claim they make without a hint of ego or arrogance. It's the assertion of a band who know they're onto something good and who have the bravado to back it up by putting in the work and proving it with endless touring… Well, that's when they're not satisfying their insatiable desire to make music; they've wrapped up recording on album number two less than a year after the release of their debut. There may be a huge disconnect between their lads-on-tour look and the music they play, but that can only mean it comes from that place music is supposed to come from: the heart. And with a commercial sensibility that calls to mind Kings Of Leon, who would bet against a similar success?
Born to do it
If commercial sensibility is a measure of greatness, there are some who have a flair for songwriting that seems to come naturally. One such person is Nashville-born Jaren Johnston, who, when he's not penning hit singles for the likes of country superstars Keith Urban, Tim McGraw, and Jake Owen, fronts The Cadillac Three. Being the son of a musician – Jerry Ray Johnston, drummer of 80s country group Bandana – you could say he was born to do it.
The Cadillac Three - Tennessee Mojo (Official Music Video)
Johnston's own career started in the band American Bang. Signed to Warners, the group had moderate success with two studio albums and a single, "Wild And Young," that went as far as bothering the charts. When the band went their separate ways, Johnston got together with his high-school friends and fellow American Bang members Kelby Ray and Neil Mason to form what would become The Cadillac Three. And with two high-profile songwriters in their ranks – Mason's credits include tracks for Jake Owen, Kelly Clarkson, and Rascal Flatts – the music started to flow.
For The Cadillac Three, country and Southern rock fit together like a foot in a cowboy boot. The result is as potent as the whiskey-on-the-porch vibes that permeate through their songs' storytelling. There's not a lot of deviation from Southern rock's holy trinity (that's whiskey, women and being from the South), but it's like the familiarity of pulling on an old pair of jeans: it's a style staple that's been around for decades and it's just so darn comfortable.
Like a revamped Lynyrd Skynyrd or Allman Brothers Band for the 21st century, The Cadillac Three think nothing of playing back-to-back gigs while criss-crossing the Atlantic. It was in 2015 that they played a show stateside on the Friday, before jetting off to the UK's Download Festival for a slot on the Saturday. No sooner had they finished their set, they were on their way back to the US for another festival on the Sunday.
They're not reinventing rock'n'roll, but if it isn't broken then why try to fix it? Kelby Ray claims the honesty in their music is their biggest draw, connecting the band with their fans. They wear their hearts on their sleeves and, after all, isn't rock'n'roll supposed to be about having a good time all the time?
The Cadillac Three - Party Like You (Official Video)
With their latest album, Legacy, as the title might suggest, they're approaching their music in terms of what they'll leave behind and what they'll be remembered for. And with two highly successful songwriters in their ranks, The Cadillac Three get to cherry-pick the best of their output. In fact, the title track was originally earmarked as a pitch to Tim McGraw and Faith Hill or Eric Church, until Mason heard it and suggested they work on it as their own. It just felt right. Being in a position where The Cadillac Three can seemingly churn out smash hits at will, the sky is surely the limit for their own success.
But where whiskey goes hand in hand with good-time Southern rock, it can be a demon for many musicians. Rich Moss thought his musical career was over after the death of a former bandmate who struggled with an addiction to alcohol. But once you've been bitten by the rock'n'roll bug it can be a hard feeling to shake. After four years away from the scene, Moss formed Stone Broken in 2013.
The first song he wrote with his new bandmates, guitarist Chris Davis, bassist Kieron Conroy and drummer Robyn Haycock, was called "This Life," and it served as the Midlands band's MO. "It's about taking what you're good at and using it as a vehicle to move forward, because you only have one shot at life," says Moss. "We all came into this band a lot more mature and with a greater understanding of the industry, and we agreed between us there should be no half-measures."
Following the release of their debut album, All In Time, rock radio stations were falling over themselves to playlist Stone Broke's anthemic hard rock with its big riffs and even bigger choruses. And whereas The Cadillac Three struggle to get any radio play, it seems Stone Broken has hit on a sound that was primed for it. It's the path that Def Leppard trod in the 80s with Pyromania and Hysteria. And now here, 35-odd years later, is another British hard rock band unashamed to flirt with commercial appeal.
Stone Broken - Worth Fighting For (Lyric Video)
Stone Broken's second album, Ain't Always Easy, is jammed full of pile-driving riffs and massive choruses. It's a band that sounds confident in who they are and what they want to achieve: they're aiming for arenas, just like the bands who inspire them such as Black Stone Cherry and Alter Bridge. And songs the likes of "Worth Fighting For," "Let Me See It All" and "I Believe" could almost be calls to action, reminding the band themselves what they're here for and where they're headed next. They already have tunes and riffs big enough to fill arenas, which is half the battle.
Aiming for legendary status
Where some bands align themselves with contemporary artists to set their markers, others are purely aiming for legendary status. If Greta Van Fleet has yet to find their way onto the mainstream's radar, judging by the waves they're currently making it won't be long before everyone's talking about them.
Formed by three brothers, twins Josh and Jake Kiszka, on vocals and guitar, respectively, and bassist Sam Kiszka in 2012, they were joined by drummer and lifelong friend Danny Wagner the following year. Though an early track by the Michigan hard rockers was used on a local Chevy commercial, the real buzz didn't start until 2017. The first ripples were created when the track "Highway Tune" was used in the US version of the TV comedy-drama series Shameless, in January of 2016. Momentum gathered a year later when the track was released on iTunes and Apple Music named Greta Van Fleet artist of the week. That's when the floodgates opened. By the end of the year, they were winning awards and opened a show for legendary rocker Bob Seger. And that's not to mention the debut tour that completely sold out in five minutes.
Greta Van Fleet - Highway Tune (Official Video)
So let's get the obvious out of the way: vocalist Josh does sound uncannily like Robert Plant, to the point the Led Zeppelin singer has acknowledged the similarities himself. But many have tried to emulate the legendary frontman in the past and just as many have failed. For Josh, however, it's more that it just happens to be the sound his lungs push out whenever he opens his mouth to sing. And while the young quartet won't deny a fondness of the British rockers, they are at pains to make it known that their influences reach far beyond just one band.
Having been raised on a steady diet of vinyl, it's unsurprising that Greta Van Fleet's sound takes in many artists from the 60s and 70s, and that those artists are almost entirely rock and blues acts. And yet, though their main inspirations include the likes of The Who, Cream, Jimi Hendrix, Black Sabbath, Deep Purple, Janis Joplin, John Lee Hooker, and Muddy Waters, they never set out to become a rock'n'roll band. Playing from the heart rather than their minds, rock'n'roll is the product of the natural chemistry between the four musicians.
Though Greta Van Fleet is yet to release their debut album (so far they have only released the double-EP, From The Fires), they are nonetheless setting a high standard for themselves. Certain bands are renowned for releasing indelible first albums, with Greta Van Fleet naming those artists like Van Halen, The Black Crowes, and Led Zeppelin. It's a feat the young band wants to follow, and are itching to release a debut album that no one is going to forget in a hurry.
With little in the way of fanfare, this little band from the small town of Frankenmuth, Michigan is currently making a big noise in rock circles. Greta Van Fleet made their UK live debut at the Black Heart in Camden – a tiny pub tucked away in a back alley – in September of 2017. And yet, with no fuss or bluster, and more than a month prior to the release of their debut album, Anthem Of The Peaceful Army, the young rockers have already sold out two nights at the Kentish Town Forum in November 2019. A third night was added, with a slew of other UK dates not far behind.
Greta Van Fleet - When The Curtain Falls (Official Video)
Perhaps the most impressive thing about Greta Van Fleet, however, is that they're aged just 19 (Sam and Danny) and 22 (the twins) years old. Not that age is a handicap, but it means that, with a lot of growing still to do, it's impossible to predict where they might end up given the benefit of time and experience. Could they actually be the saviors of rock that the media, and, indeed, festival promoters, are so desperate to find? Come what may, if history is any indication, there will be a lot more than the Black Heart's capacity of 100 claiming to have seen Greta Van Fleet's first-ever UK show.
Is rock music dead?… Pay attention!
With album sales seeing a steady decline in recent years, it may stand that Michael Jackson will never lose the accolade of biggest-selling album of all time. And hip-hop and R&B can have their day in the sun when it comes to streaming and radio airplay, for it's in the live arena that rock music still reigns supreme. In 2017, Guns N' Roses earned almost half a billion dollars for their Not In This Lifetime… tour. That's the fourth-highest grossing tour of all time behind other rock giants Coldplay, The Rolling Stones and U2.
At the end of it all, rock is music's greatest survivor and has weathered the storm of changing trends for around seven decades. Legends weren't born overnight and, as hard as it is to believe now, there was a world before the likes of Led Zeppelin, The Who, The Beatles, The Rolling Stones, and Black Sabbath, et al. They were all unknown bands to start with, and it's only through time – and their timelessness – that they've earned such enduring appeal. Rock music lives on in spite of cultural trends, which is exactly what all of the above bands exist to rebel against. Will any of them be headlining festivals in 2028? If only we had a time machine to find out.
Listen to the best rock songs on Spotify.