Triple Grammy Glory For 'O Brother, Where Art Thou?' Soundtrack
One of the best soundtracks ever released, 'O Brother, Where Art Thou?', won three Grammys and introduced a whole new audience to bluegrass music.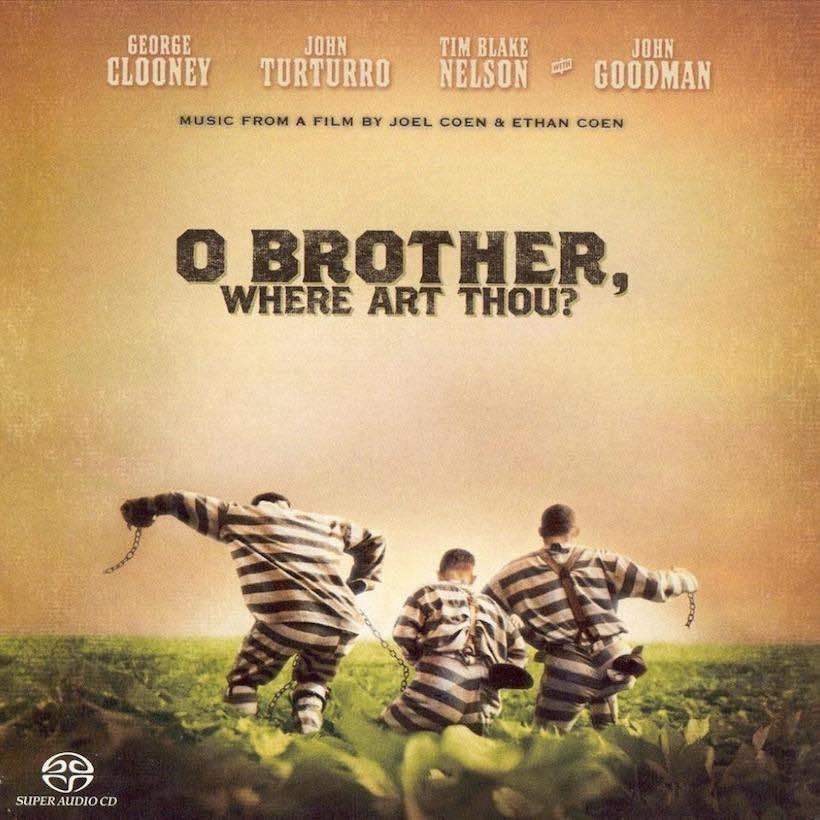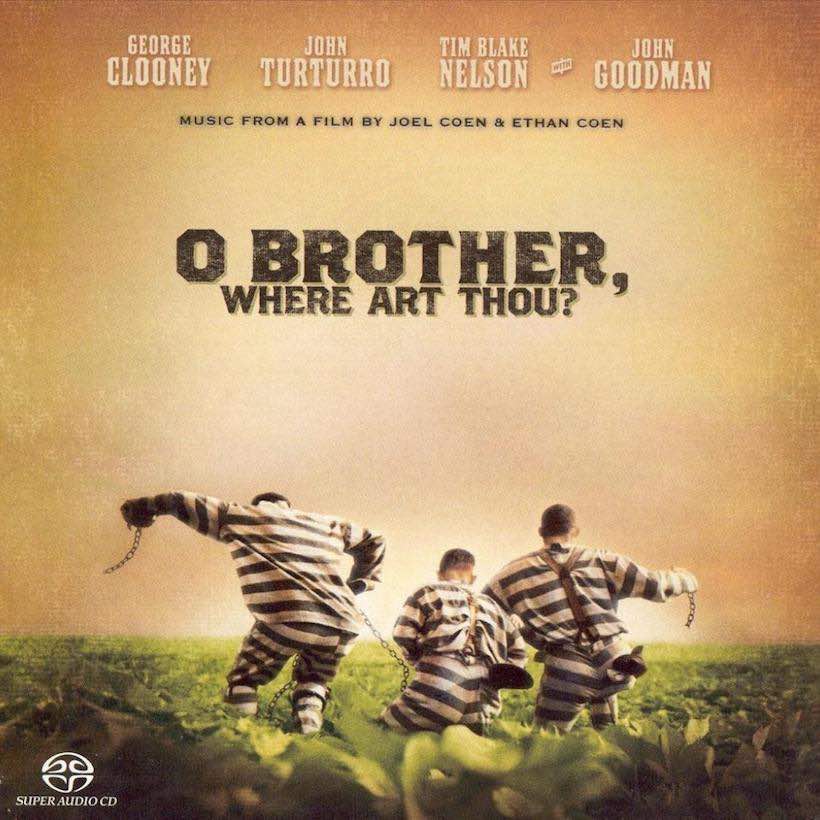 A triple Grammy-winning record that ranks among the best soundtrack discs of all time reached No. 1 in America on March 23, 2002. The O Brother, Where Art Thou? album, produced by T-Bone Burnett, was a heady mix of bluegrass, country, gospel, blues, and folk music that accompanied, and very definitely enhanced, Joel and Ethan Coen's movie of the same name. The remarkable chart achievement followed its glorious Grammy night of February 27.
From the very start, the soundtrack was conceived as integral to the film, and it was for this reason that it was recorded before filming began. Burnett's ideas are designed to inform the filming and to give shape to the cinematography, and it works wonderfully.
Listen to the O Brother, Where Art Thou? soundtrack now.
While the majority of the soundtrack consists of new recordings, there are a few vintage tracks, including Harry McClintock's 78 rpm of 1928, "Big Rock Candy Mountain." Ralph Stanley, one of the two Stanley Brothers who are bluegrass icons, recorded an a cappella version of the standard, "O Death."
Soggy Bottom Boys - I Am A Man Of Constant Sorrow
One of the standout songs on the record, and the best-known, is "I Am A Man Of Constant Sorrow," written by the partially blind fiddle player, Dick Burnett. On the soundtrack, John Hartford covers it, while the Soggy Bottom Boys do another version. Other standouts include "I'll Fly Away" by Alison Krauss and Gillian Welch, Chris Thomas King's fine version of Skip James's "Hard Time Killing Floor" and the Soggy Bottom Boys' revival of Blind Blake and Jimmie Rodgers' "In The Jailhouse Now."
The album's success was helped by the Soggy Bottom Boys' version of "I am A Man of Constant Sorrow," which made No. 35 on the Hot 100. But just who are the Soggy Bottom Boys? They're actually the group formed by the principal characters in the movie, and their name pays homage to the Foggy Mountain Boys, the real-life bluegrass band led by Lester Flatt and Earl Scruggs. In the film, the actors lip-synch the songs credited to the band, although Tim Blake Nelson does sing his own vocals on "In the Jailhouse Now." The real musicians are Dan Tyminski, from Krauss' Union Station (guitar and lead vocals), Harley Allen, and Pat Enright.
After the film's success, the fictitious band became so popular that many of the musicians who are featured in the film — including Ralph Stanley, John Hartford, Alison Krauss, Emmylou Harris, Gillian Welch, and Chris Sharp — got together and performed the music from the film in a Down From The Mountain concert tour.
The O Brother, Where Art Thou? soundtrack can be bought here.