'She's Got You': 'Country Canary' Patsy Cline Follows 'Crazy'
Writer Hank Cochran said 'She's Got You' would be Patsy Cline's next No.1, and he was right.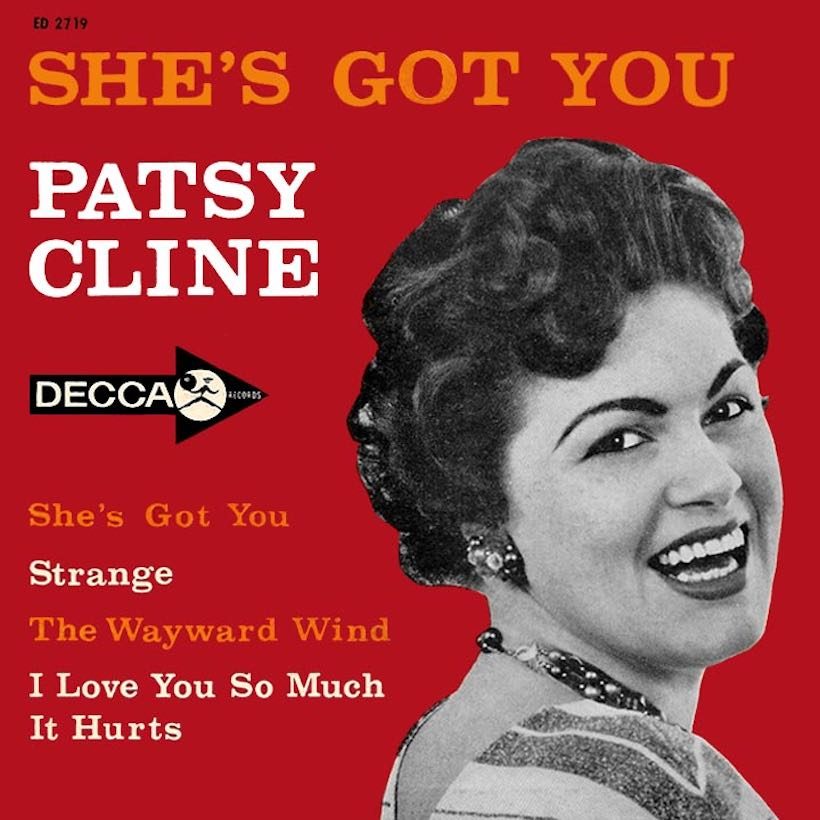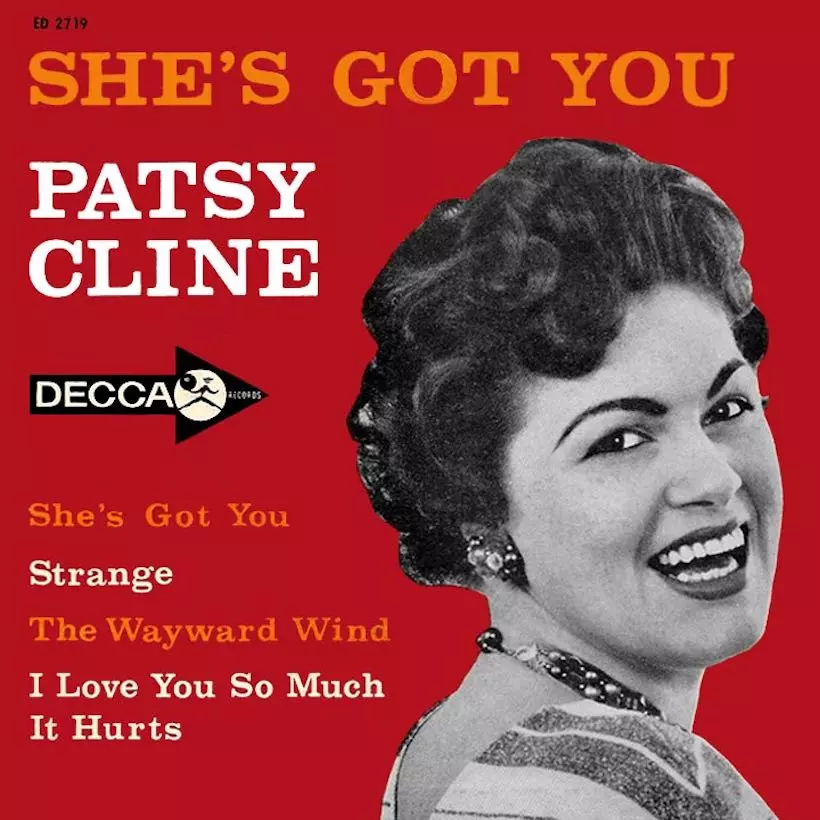 "Crazy" is the kind of classic that would be hard for anyone to follow, but on January 27, 1962, Patsy Cline did just that. The result was a Top 20 pop crossover, her first-ever UK chart appearance, and a song that topped the country chart for an aggregate of five weeks. It was "She's Got You." (Pictured above: the 'She's Got You' EP, released in April 1962, after the single's success).
Surprisingly, the number, composed by country singer-songwriter Hank Cochran – who was inducted into the Country Music Hall of Fame in 2014 – showed up on Billboard's pop chart fully six weeks before it appeared on the magazine's country listings. All of this, incidentally, just a few months before Elvis Presley scored a Top 10 1962 pop hit with the similarly-titled "She's Not You."
Cochran reportedly called Cline himself to tell her that he had just written the song that would be her next country No.1. Almost like a scene out of the latter-day Nashville TV series, he came over to her house, played it, she loved it, producer Owen Bradley agreed, they cut it…and it went on to do exactly what Cochran predicted it would.
"The country canary is in fine vocal form on a moving weeper with good lyrics," affirmed the Billboard review. "A strong side with both pop and C&W appeal." The track was on Sentimentally Yours, the third and final studio album of Patsy's short life.
Listen to the best of Patsy Cline on Apple Music and Spotify.
"She's Got You" made its debut on the Billboard Hot 100 for January 27, 1962 at No.96, in the week that Joey Dee and the Starliters climbed to No.1 with "Peppermint Twist." Cline's song peaked at No.14 at the end of March, and soon afterwards it squeaked onto the UK chart, Patsy's first-ever showing there, at No.43.
Buy or stream "She's Got You" on the original Patsy Cline album Sentimentally Yours.