'Home State': Jordan Davis Makes Headlines In Louisiana And Far Beyond
The debut by the artist from Baton Rouge, Louisiana led to a nomination for New Male Artist of the Year at the 2019 ACM Awards.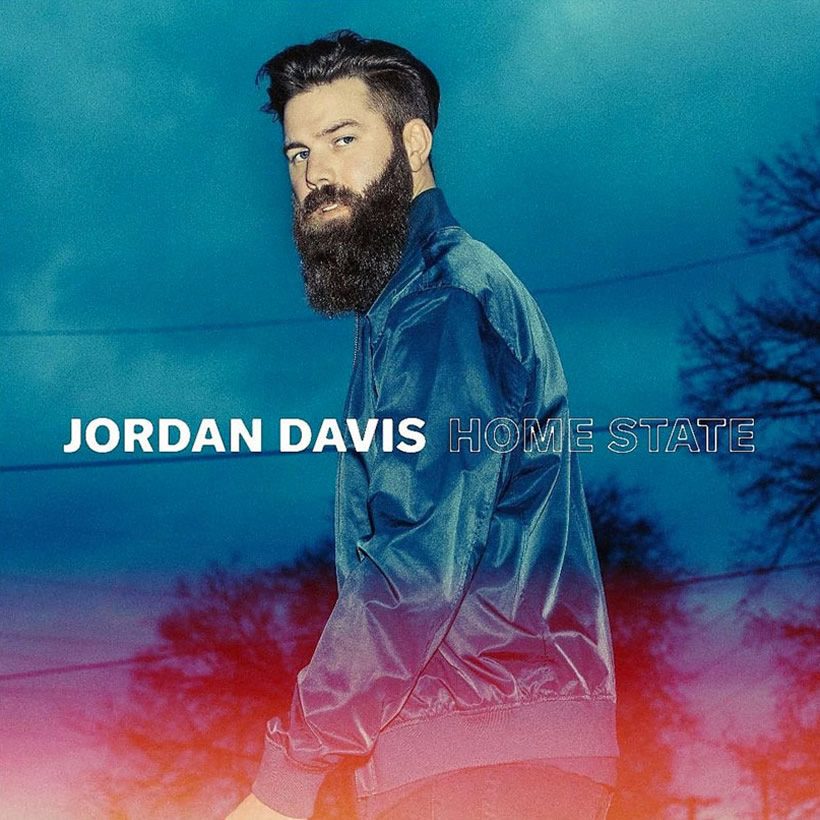 It's a modern take on an age-old process. Country hopeful, in this case a mid-20s singer-songwriter from Baton Rouge, Louisiana, moves to Nashville in search of fame and fortune. In the vast majority of cases, the story doesn't have a happy ending, but so far, for Jordan Davis, it does.
Davis made that move to Music City in 2012 and, in accordance with the dues-paying that's always in the Nashville script, didn't sign with Universal Music Group until 2016. But then things really began to take off, beginning with the 2017 hit single with the buzz-phrase title "Singles You Up" (No.8 on Hot Country Songs, No.5 on Country Airplay).
The debut album Home State arrived on March 23, 2018 on MCA Nashville. Early that year, Davis teed up the release of Home State by heading out on the White Wine & Whiskey double-header tour with fellow emerging artist Jillian Jacqueline.
Country, pop, and rock flavors
By the time that hit song arrives as track five, the album had established Davis' easy-going, commercial style with nods to pop and rock, as advertised on the opening "Take It From Me." As with all 12 of the tracks on Home State, Davis co-wrote every number, working with a wide array of composers including Paul DiGiovanni, the album's producer, and Lonnie Fowler.
"Making this record has been one of the most rewarding things I've ever done," said Davis. "I want to thank everyone who was involved in bringing this to life especially to my producer Paul DiGiovanni and the songwriters that helped me create these songs."
Davis comes from notable stock: his uncle Stan Paul Davis co-wrote two No.1 country singles for Tracy Lawrence, and his brother Jacob (who penned "Take It From Me" with Jordan and Jason Gantt) is himself an artist, with releases on Black River Entertainment.
Jordan Davis - Singles You Up (Official Music Video)
"Singles You Up" was co-written with Justin Ebach and Steven Dale Jones at one of the trio's first writing sessions together. "It took us a little while to land on something," Davis told Rolling Stone Country, "but at the time Justin had just gotten engaged and through congratulating him on the engagement that term, 'Single her up,' got said. Right when it was said, I think all three of us were like, 'Oh man, that's really cool.'"
'I'll be rolling like the Mississippi'
Other striking inclusions on the album include "More Than I Know," the arrestingly-titled "Slow Dance In A Parking Lot" and the closing "Leaving New Orleans," in which a broken love affair leaves the narrator resolving to relocate. "The Big Easy ain't so easy," he sings. "Hard to say it, but baby come morning, I'll be rolling like the Mississippi, leaving New Orleans."
Interestingly, two of Davis' biggest influences as a writer are artists whose work is acoustic-based, but not traditionally country. "I always go back to John Prine," Davis enthused to Rolling Stone Country, "just because he has those songs that can tear your heart out, and these borderline funny songs that are very witty and well-written."
Inspired by Prine and Croce
Right alongside Prine in Davis' roll of honor is the late Jim Croce. "He really just wrote songs because they let him say what he wanted to say," notes Jordan. "You hear a song like 'I'll Have To Say I Love You In A Song' – that probably was him not knowing how to say it, but he knew he wouldn't screw it up if he sang it. Those songs are awesome."
Listen to the All Time Greatest Country Hits playlist.
Home State debuted at No.6 on Billboard's Top Country Albums chart and in February 2019, Davis received a nomination as New Male Artist of the Year at the 2019 ACM (Academy of Country Music) Awards. Click to read more on Jordan's subsequent achievements with the album and its hits.
Buy or stream Jordan Davis' Home State.