The 'Adiós' Interviews: Carl Jackson On Producing Glen Campbell's Final Album
The first of a three-part series in which we talk at length to the producer of Glen's final album.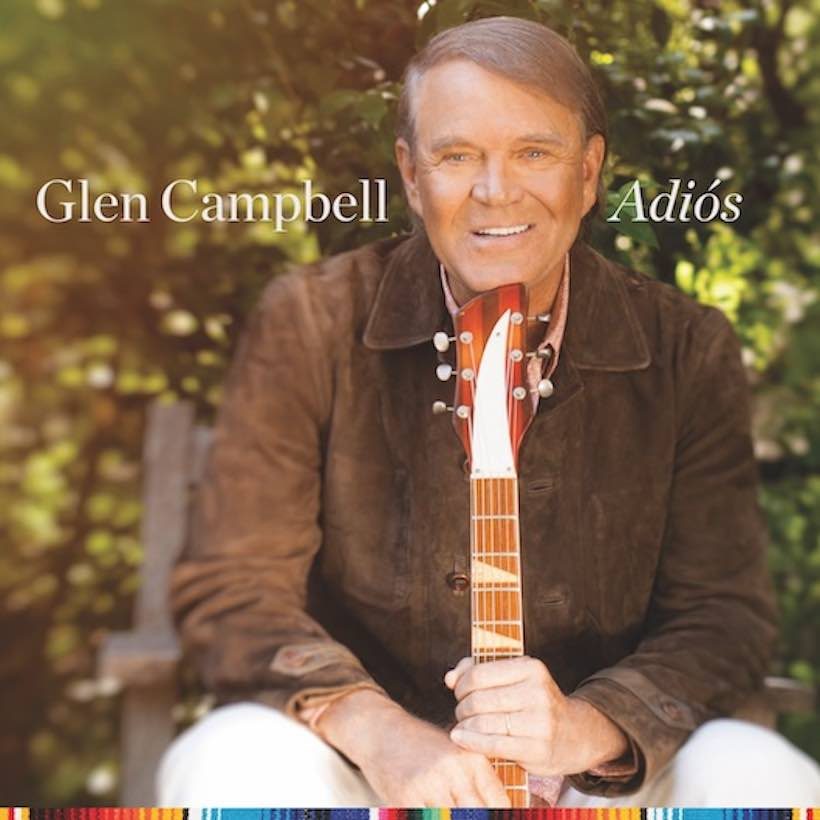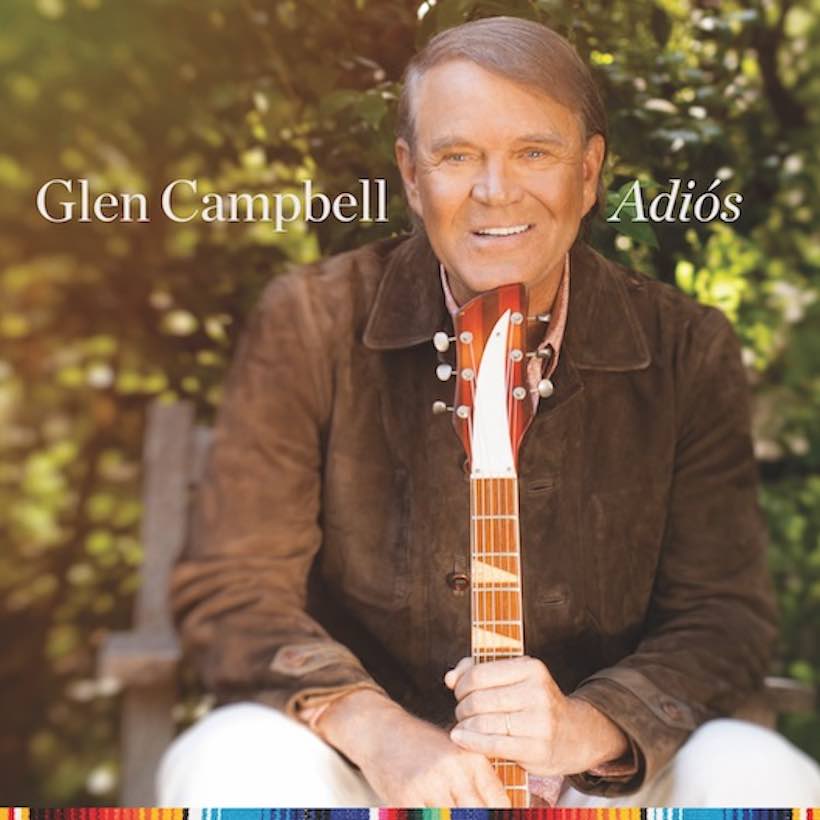 Carl Jackson, the producer of Glen Campbell's 64th and final studio album Adiós, told us how he recorded the "labor of love" project with the great American vocalist-guitarist one verse, and often one line, at a time.
The record, released June 9, 2017 by UMe, features vocals laid down by Campbell after his diagnosis with Alzheimer's disease and following the completion of his 2011-12 world tour. Jackson, who was the featured banjo player in Glen's band from 1972 (when he was just 18) until 1984, has remained a close family friend ever after. He spoke of his intense pride at the completion of the album, which features Campbell's sons Cal and Shannon and daughter Ashley.
Glen Campbell - Everybody's Talkin' (Audio)
"I treasure it because it's Glen, and Glen is family, so it means the world to me," he said, agreeing that making Adiós was a bittersweet experience.  "Absolutely, I think that's a very fair word because, oh my gosh, there's so much love and memories and wonderful things, but there are sad things too. To not be able to really share it with him, or for him to understand it."
The project had the full backing and involvement of Campbell's family, including Kim, his wife of 34 years, who said in the album's liner notes: "Glen's abilities to play, sing and remember songs began to rapidly decline after his diagnosis in 2011. A feeling of urgency grew to get him into the studio once again to capture what magic was left. It was now or never."
'A very strong family'
Jackson told us: "They are a very strong family and I think the way they've handled all this, and the way Glen handled it, is doing so much to help people that are going through the same thing. Glen's life has been prolonged by the way they approached it, it's been handled the best possible way it can be handled. Ashley is a true joy in my life, being my goddaughter. I love her with all my heart, and Kim too. 
"Doing that goodbye tour and doing this last record, after everybody thought that it would be impossible… and believe me, it was hard. But that is Glen's life, and it extended that life and brought so much joy to people and I hope this does, because I know it did to Glen."
Glen Campbell - Adiós (Audio)
The record featured versions of many songs that Campbell loved and, in many cases, performed live, but had for the most part never recorded before, such as the lead track, Fred Neil's "Everybody's Talkin'," Bob Dylan's "Don't Think Twice, It's All Right," and Willie Nelson's "Funny (How Time Slips Away)." Also featured were four songs by Glen's longtime collaborator and master songwriter Jimmy Webb, including the title track that poignantly closes the album.
'The greatest singer we've ever known'
Adiós has a more simplified, traditionally country feel compared to Campbell's run of acclaimed albums of the previous decade or so. "I purposely did it that way," said Jackson. "I wanted it to focus on the fact that in my opinion, Glen Campbell is the greatest singer that we've ever known, period. I know there are varying opinions, I'm sure, but he was like a machine, vocally. I mean, even up to the end there, he was just the greatest.
"When I was travelling with Glen, it was perfection. You can go back and listen to those shows that we filmed in the UK. It sounds like it's been tuned, and it was in front of a live audience, one take. I've never seen anybody with that capability. Not only just loving his voice, but I'm talking technically, also.
"To think you're standing there with a guy who's got Alzheimer's, and he's having to read the lyrics line by line," added the producer. "He had to do it that way, and there were some things that were difficult to get. But still there was this incredible tone and ability to sing."
'Songs Glen loved to sing'
Part of the success of Adiós lies in the fact that Campbell himself was familiar with the material, which brings a warmth to the recordings. "These were songs Glen loved to sing," said Jackson. "When he picked up a guitar, he'd sing a few licks of 'Don't Think Twice, It's All Right' or 'A Thing Called Love.' But it was just something that kind of happened, it wasn't really planned at all. [We were] sitting around talking about these songs, and all of a sudden it was like 'Hey, do you think there's any way we could get some of these down?'
Listen to the best of Glen Campbell on Apple Music and Spotify.
"I cut some tracks, I'd do the vocal and then Glen lived with them for a while," said his old friend. "He tried to get as familiar with them as someone with that disease can get. Then I took him in and I stood with him on every line, beside him in the studio, and we did it. I mean, Glen did it, but it wasn't just a matter of 'Hey Glen, here's the next song, go in there and sing it,' it could not be done that way.
"There was just so much love in the room between me and Glen and Kim, so much time, so many memories, so much water under the bridge that I truly believe there were things I could get out of Glen that nobody else could get. There's this kinship there, and I hope it shows on the record, because it was felt in the room."
In Part 2 of The Adiós Interviews, Ashley Campbell talks about her contributions to the album. In Part 3, we hear more from Carl Jackson about the choice of material for the record, and how he came to be chosen to play with Glen as a mere 18-year-old.