The Bee Gees' Nashville Roots And Branches: This Is Barry Gibb Country
The all-star 'Greenfields' album affirms Barry's rightful place in a world of country and roots music that he has often visited.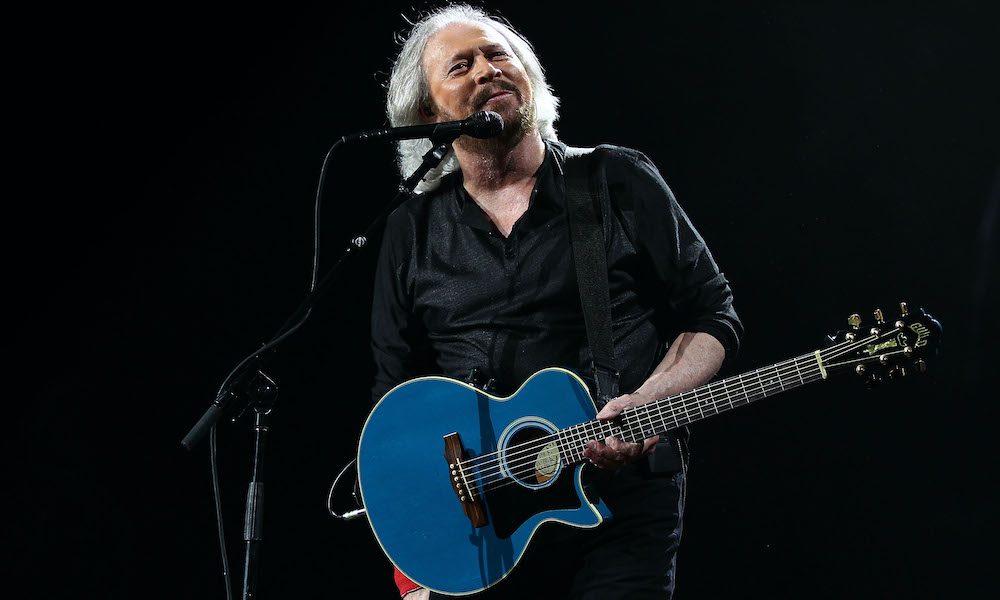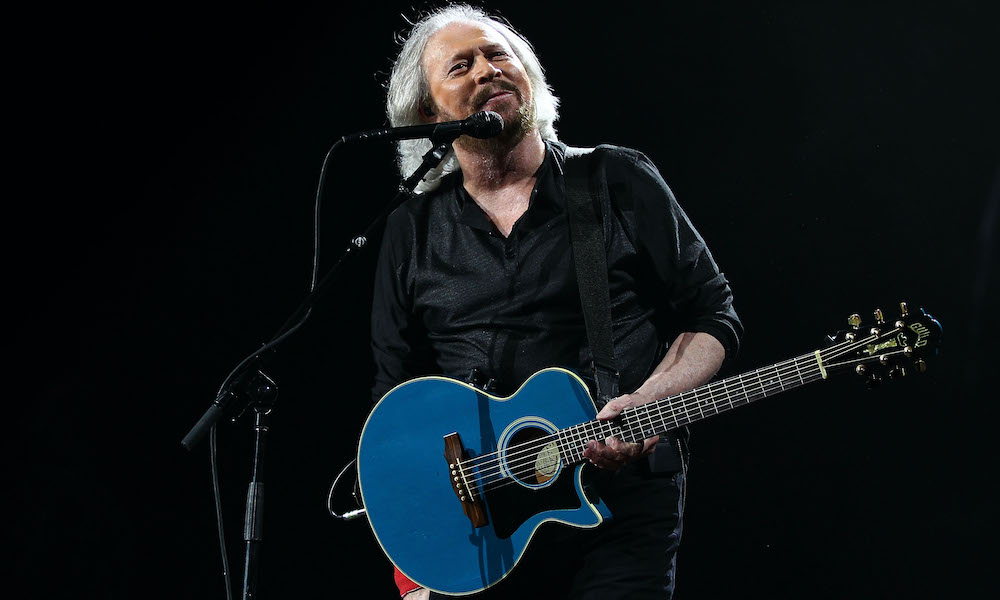 The ovation that greeted the January 2021 release of Barry Gibb's Greenfields: The Gibb Brothers' Songbook (Vol. 1) was the ultimate confirmation that his admirers have been waiting on an album like this for many years. It was also a reaffirmation of the versatility of his and his brothers Maurice and Robin's songbook, and of Barry's rightful place in a world of country and roots music that he has often visited.
Even casual fans of the Gibb brothers' catalog will know that they had one of their biggest-ever successes when Kenny Rogers and Dolly Parton recorded their 1980s anthem "Islands In The Stream." But both before then and afterwards, while the Bee Gees' music was most often categorized as pop – and for an unforgettable period as quintessential disco – Barry and his brothers had an ear for a country melody, a rootsy lick, and a sound that simply wouldn't sit in any one box.
By the time the Bee Gees released the Odessa album in March, 1969, they were already six LPs and several global smash singles into their career. But when that long player embraced acoustic guitar and Bill Keith's banjo on "Marley Purt Drive" with its storytelling narrative, it sounded like a distinct nod to Nashville. Later on the same record, "Give Your Best" was undeniably country, with banjo and the further addition of bluegrass maestro Ben "Tex" Logan's fiddle.
That summer, with relations growing strained and Robin Gibb away on his temporary solo sojourn, the single "Don't Forget To Remember" became the Bee Gees' rootsiest-sounding single to date, specifically with its lovelorn lyrics and Barry's low-pitched lead vocal. "We were all fighting about fame, and Maurice and I became the Everly Brothers," he later joked. In 1970, it was on the Cucumber Castle LP that also housed "Sweetheart," which soon proved perfect for the country-light, easy-listening style of Engelbert Humperdinck.
Throughout the 1970s, the Bee Gees pursued the unique instincts that made them a three-man pop songwriting masterclass. But there were still occasional hints that their songs could be just as suitable to a country audience as any other. On 1973's Life In A Tin Can, as their commercial decline continued, the presence of Sneaky Pete Kleinow's lap steel guitar made "Come Home Johnny Bridie" an almost secret country pleasure.
In 1976, after the release of Main Course, the LP that set the trio back on the path towards greater fame and fortune than ever, Olivia Newton-John covered the track "Come On Over." Already fitted with a country twang in the Gibb brothers' original, the song was ideal for Newton-John's country queen phase, with six Top 10 hits to her name in that format already. "Come On Over" became the seventh, reaching No.5 country, Top 30 pop and hitting No.1 on the Adult Contemporary chart.
Most arrestingly of all their country connections, the Bee Gees would incongruously land on that chart themselves as they battled the disco backlash of 1979. "Rest Your Love On Me" was the B-side of their pop No.1 megahit "Too Much Heaven" and was a bona fide Nashville ballad. The endorsement came in no uncertain times in 1981, when country staple Conway Twitty's cover of it went all the way to No.1. It was Newton-John who would accompany Barry on his new treatment of the song for Greenfields.
In 1983, the Bee Gees didn't only present Kenny and Dolly with the global glory of "Islands In The Stream." They gave Rogers a whole album of songs, produced by Barry as Eyes That See In The Dark, a country No.1 LP on which all three brothers also sang. From that album, "Buried Treasure" is a song that lives up to its name.
In the summer of 2012, Gibb performed three songs at the Grand Ole Opry alongside Ricky Skaggs, receiving a standing ovation. Then Barry's 2016 album In The Now concluded with "End Of The Rainbiw," a ballad that, in another treatment, might have been an out-and-out adult contemporary pop song. But the Nashville piano feature, and the pedal steel added by multi-instrumentalist Greg Leisz, were a nod to the country direction that Barry would embrace to the full.
Thus the road led him to Nashville for the making of the joyous all-star Greenfields collaboration, produced by Dave Cobb, that has introduced his work to a new sound and a whole new audience. The embrace of such genre giants as Dolly Parton, Keith Urban, Alison Krauss, and Jason Isbell helped deliver a record that, for Barry Gibb, sounds like he has found his true home from home.
Barry Gibb - Words (Visualizer) ft. Dolly Parton
Buy or stream Greenfields: The Gibb Brothers Songbook, Vol. 1.