'Lovesick Blues': First Of 11 Country No.1s For Hank Williams
It was the song that began Hank's chart-topping country sequence.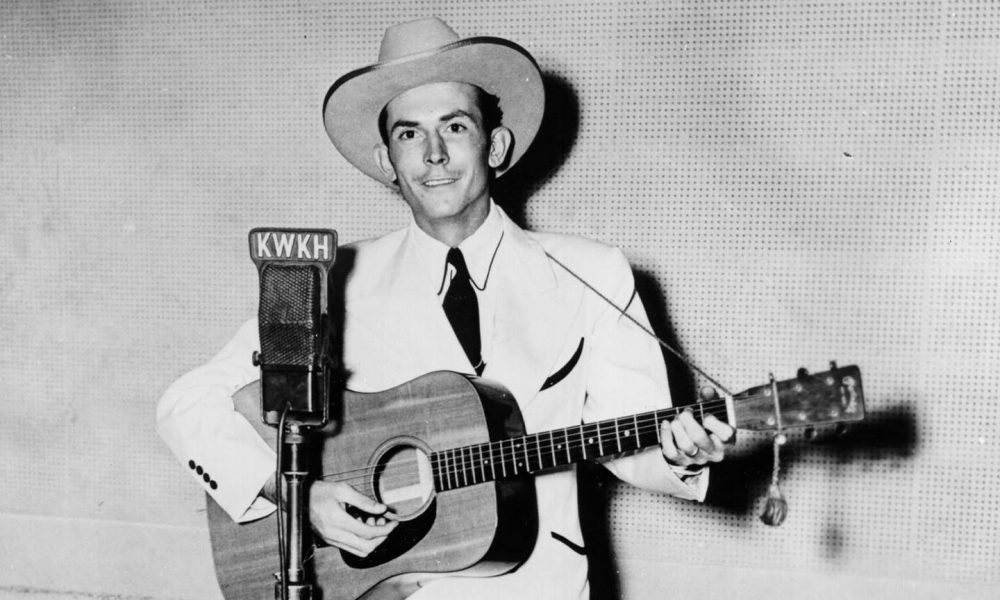 The Hank Williams biopic I Saw The Light, starring Tom Hiddlestone, addressed the period between 1944 (when Williams was 21 and newly married) to his death from alcohol and drug abuse on New Year's Day, 1953. That period encompassed all of the ups and downs of Hank's public life, but the date we focus on here is definitely one of his career landmarks. On May 7, 1949, he scored the first of what would be 11 No. 1s on the Billboard country chart, with "Lovesick Blues."
Williams had four previous chart entries to his name starting in 1947, when he and longtime producer Fred Rose decided he should cover a Cliff Friend/Irving Mills composition that first appeared in the 1922 musical Oh, Ernest. "Lovesick Blues" was originally performed by Anna Chandler, recorded twice in the 1920s by minstrel show performer Emmett Miller and then by country singer Rex Griffin. A pop version of the tune would become a UK No.1 single for Frank Ifield in 1962.
Sixteen weeks at No.1
Hank's version entered the country listings on the same day in March 1949 as another of his 78rpm singles on MGM, "Mansion On The Hill." While that became popular, especially after his demise, "Lovesick Blues" was the winner. On that May chart, it rose to No.1 to start a remarkable 16-week reign. The song's epic 42-week stay on the survey was beaten by only one other Williams single, 1951's "Cold, Cold Heart," which posted 46 weeks.
Listen to the All Time Greatest Country Hits playlist, starring Hank Williams along with fellow country heroes from Willie Nelson to Chris Stapleton.
Williams' rendition of "Lovesick Blues" went on to be recognised by the National Recording Registry, to which it was added in 2004. The song reinforced its durability when a version by the so-called Walmart Kid, 11-year-old Mason Ramsey, became a viral sensation in 2018. It led to his national and international fame and a performance at the Grand Ole Opry and more.
Buy or stream "Lovesick Blues" on Hank Williams' 40 Greatest Hits.