A Mother's Day Playlist: 25 Classic Songs About Moms
Time to celebrate mothers and the songs that have celebrated them with a playlist of the best songs about moms for Mother's Day.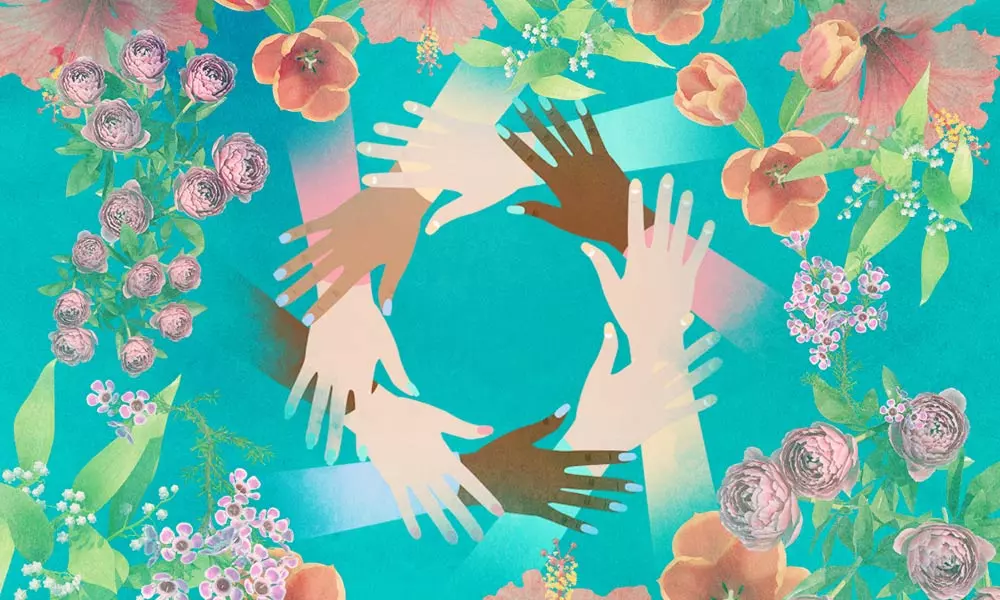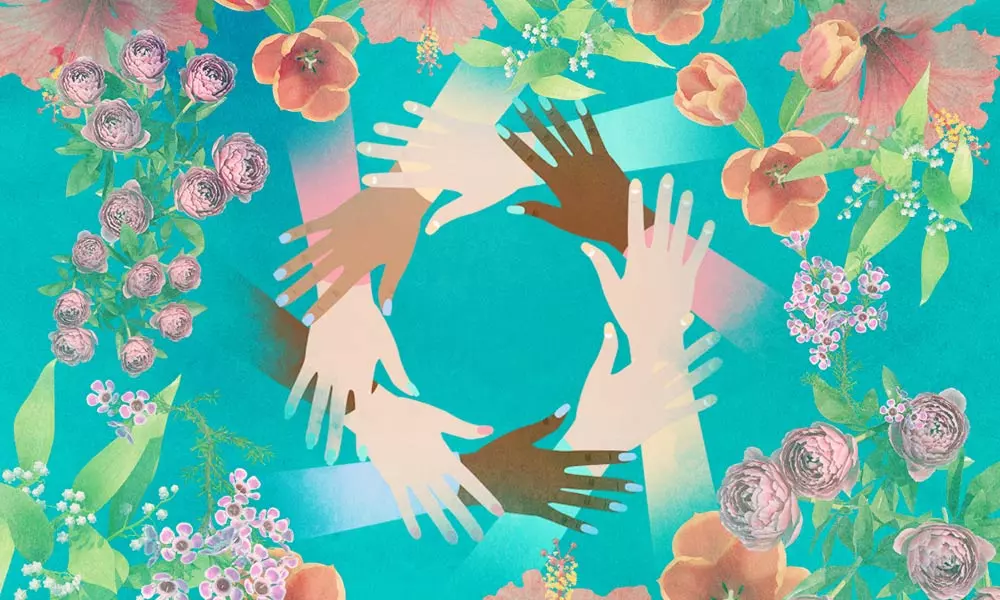 There's never a bad time to celebrate mothers – and the songs that have celebrated them. Mothers take all kinds of different forms, so we've included songs from different perspectives, but – generally speaking – there's plenty of evidence here that nothing makes a tough rocker or rapper get sentimental more than songs about moms.
Think we've missed any of your best Mother's Day songs? Let us know in the comments section, below.
Listen to the best Mother's Day songs on our celebratory playlist.
30: Genesis: 'Mama' (1983)
Let's get the most dysfunctional Mother's Day song out of the way first. In this stellar bit of pop- noir, a young man works through some deep-seated Oedipal issues through his relationship with a prostitute. It's possibly the most dramatic vocal Phil Collins ever cut for Genesis.
29: Boyz II Men: 'A Song for Mama' (1997)
While some of the songs on this list call for mom to have specialised tastes (or a sense of humour), here's one anyone can sing to their mother and know she'll be touched. Nothing but love on this Boyz II Men cut with lines like, "Your love is like tears from the stars…lovin' you is like food to my soul," to show your filial devotion.
28: Bob Seger: 'Momma' (1975)
True to form, Bob Seger's song about moms is honest and unvarnished; this track (from his pre-Night Moves stardom days) allows that their relationship wasn't smooth. But it comes back to the chorus of "Momma, she never told me a lie," making that the highest praise you can give.
27: The Spice Girls: 'Mama' (1996)
Behind the Spice Girls' usual exuberance is a grown-up song about motherhood, with the singers admitting that they also fought with their moms in younger days, but came to respect them as mentors and friends. Girl power at its finest.
26: Lenny Kravitz: 'Always on the Run' (1991)
Lenny Kravitz's mother appears to be a regular well of good advice. In this funky tune, she tells him to get home early, never take more than your share and, by the way, don't do heroin.
25: The Jackson 5: 'Mama's Pearl' (1970)
Mama doesn't fare too well in this Jackson 5 classic since she always told her daughter to stay away from guys and these guys are telling her just the opposite. 'Mama's Pearl' still comes out sounding fairly wholesome, but this was the last J5 hit to have that lively kiddie sound; the mature 'Never Can Say Goodbye' would soon follow.
24: Flo & Eddie: 'Mama, Open Up' (1976)
This Flo & Eddie single is the ex-Turtles team at their dark-humoured best, seeking some immediate shelter from the trials of the music biz: "Mama open up, I'm coming back in!" You decide whether they just want to come back home, or whether they're taking the Oedipal thing to extremes.
23: Ozzy Osbourne: 'Mama, I'm Coming Home' (1993)
Ozzy's biggest power ballad essentially follows Flo & Eddie's concept without the laughs (and with some wonderful Beach Boys-type harmonies). Co-written by fellow sensitive soul Lemmy Kilmister, it's about returning to a place where you know you're loved. He apparently wrote it about his wife Sharon (at least she says so), but it struck a chord for mothers and sons everywhere.
22: James Brown: 'Mother Popcorn' (1969)
Only James Brown could record a classic song about moms that doubles as a dance craze hit. During the song, the Godfather of Soul looks up from his dancing to note that there are lots of great mothers out there, but he prefers them tall and proud.
21: Liz Phair: Little Digger' (2003)
Liz Phair's self-titled fourth album includes her most honest song about motherhood – specifically about her son's conflicted reaction when she starts dating post-divorce. The chorus hook, "My mother is mine," is one of her most haunting.
20: David Peel & the Lower East Side: 'Happy Mother's Day' (1968)
Not all songs about moms are sentimental, including this 1968 single about a teenage runaway by NYC outfit David Peel & the Lower East Side off their debut album Have A Marijuana. And what does this model son do to celebrate his newfound freedom? "Living on the East Side, always getting stoned/ Always getting high, I'm glad I'm not at home!"
19: The Beatles: 'Julia' (1968)
This "White Album" track was such an exquisite love song that many fans overlooked the fact that John Lennon was singing about his late mother. This celebrated the tender side of their relationship, while the later solo tune 'Mother', addressed the underlying tension.
18: BB King: 'Nobody Loves Me But My Mother' (1970)
As originally recorded by BB King, 'Nobody Loves Me But My Mother' was originally an album-opening fragment with just one verse of lyric (he'd later grow it into a full song onstage) but it contains one of the most quotable lines in King's catalogue, if not the entire blues canon: "Nobody loves me but my mother…and she could be jiving too".
17: Kate Bush: 'Mother Stands for Comfort' (1985)
Though this is the sparest song on Hounds of Love, it's also one of the most haunting, and nobody did strange beauty better than Kate Bush in 1985. Lyrically it's about a murderer who turns to mother for solace – call it 'Bohemian Rhapsody' without the opera.
16: Kanye West: 'Hey Mama' (2005)
Coming a decade after Tupac's 'Dear Mama', this was a much sunnier song by Kanye West about moms, celebrating her devotion and their connection. Bonus points for rhyming doctorate with chocolate.
15: Thin Lizzy: 'Philomena' (1974)
Phil Lynott did his mom the ultimate compliment of putting her name in the song title, one of the most traditional Irish sounding tracks of Thin Lizzy's heyday. It's a brilliant song, even if Lynott doesn't come off as the most attentive son in the world: "Tell her that I love her, and I'll try to write sometime."
14: Glen Campbell: 'The Hand That Rocks the Cradle' (1987)
If you're going to get sentimental about Mom, you might as well go all the way. Though it was recorded well into the 80s, this Glen Campbell tune (a duet with Steve Wariner) is one of the ultimate old-fashioned songs about moms, saying that mothers are nothing less than "nature's most unique and precious pearls."
13: Johnny Guitar Watson: 'A Real Mother For Ya' (1977)
So maybe this song is really about rising gas prices and the like, and the title is just a radio-friendly way of saying something else. But if your mother is at all funky, she'll be able to relate to this gritty classic.
12: Dolly Parton: 'Coat of Many Colors' (1971)
In this masterful bit of storytelling, the mother from a poor family shows her love by knitting her daughter a coat like Joseph's coat in the Bible. But instead of going for a tearjerker finale, Parton reveals the daughter gets laughed at by the richer kids at school. The lesson? "Now I know we had no money / But I was rich as I could be / In my coat of many colors / My momma made for me."
11: Tupac Shakur: 'Dear Mama' (1995)
This landmark rap song was brutally honest, acknowledging the things that Tupac's mother did wrong. But Tupac couches all of this in a simple fact: A single mother on welfare doesn't have many options. By choosing truth over fiction, it's all the more powerful.
10: Danzig: 'Mother' (1993)
In this corner, you have the well-meaning parents of the world. And in the other corner, Glenn Danzig, the corruptor of sons and daughters. Supposedly inspired by the PMRC hearings, this metal classic allowed Danzig to riff on eternal generation-gap themes.
9: The Rolling Stones: 'Mother's Little Helper' (1966)
Along with The Who's far kinkier 'I'm a Boy,' this Rolling Stones' song was one of the first songs to acknowledge that parents had rock'n'roll vices of their own. As Jagger's generation would learn in time, truer words than "What a drag it is getting old," were never sung.
8: Fountains of Wayne: 'Stacy's Mom' (2003)
Nothing's more all-American than a song about loving your mother unless, of course, it's one about a crush on somebody else's mom. A teenaged slice of life, and one of the many pop gems that Adam Schlesinger left us.
7: Rare Earth: 'Ma' (1972)
When it comes to songs about moms, 70s soul delivers (sorry) the motherlode. This epic Norman Whitfield production devotes a whole side to singing the praises of a tough contemporary mom who fights all of society's obstacles to do right by her kids.
6: Merle Haggard: 'Mama Tried'(1968)
As Merle Haggard pointed out in this signature song (also done memorably by the Grateful Dead three years later), you can have a saintly mother and still wind up in the slammer. Though he recorded 'Mama Tried' quite a few years later, the song was likely conceived when Haggard himself did time himself. Though unlike the song's hero who got life without parole, he only served short sentences for robbery.
5: The Shirelles: 'Mama Said' (1961)
'Mama Said' is one of the first and greatest songs about moms in rock'n'roll, in which the singer responds to first love by realising Mama told her there'd be days like this. It was a classic bit of wisdom that was later borrowed by everyone from John Lennon ('Nobody Told Me') to Van Morrison ('Days Like This'). It also spawned a long string of songs about motherly advice, including the next three on this list.
4: Three Dog Night: 'Mama Told Me Not to Come' (1970)
Mama knew best in this case, warning her rather messed-up son that he'd freak out if he went to that wild party. It was written, of course, by Randy Newman, but Three Dog Night had the hit and lead singer Cory Wells gave it that perfect paranoid reading. Could this be the first hit song about agoraphobia?
3: The Supremes: 'You Can't Hurry Love' (1966)
In the Shirelles song, Mama knew all about the glories of love. But she also knew that it didn't always work out, which led to one of the wisest (and ultimately reassuring) songs in the Motown catalogue. It's arguably the best performance of Diana Ross' life, a timeless sentiment and one of the best basslines in music history.
2: LL Cool J: 'Mama Said Knock You Out' (1991)
Mom doesn't really turn up much in the lyrics to this hip-hop classic, we just know that LL Cool J is knocking out every other DJ because his mother told him to. And since he did indeed knock out the competition with this track, he can probably thank Mama for bailing him out.
1: The Intruders: 'I'll Always Love My Mama' (1973)
Nothing serenades your mom better than vintage Philly soul, and no Gamble & Huff song was ever sweeter than this pledge of love: "She's my favourite girl!" It opens their hearts without getting sappy and, like all Philly soul records, it's also great to dance to.
Format:
UK English