Stevie Wonder Quotes: The Soul Legend In His Own Words
Offering a small sample of his beautiful mind, these Stevie Wonder quotes reveal his wit, sensitivity, and love and concern for his fellow human beings.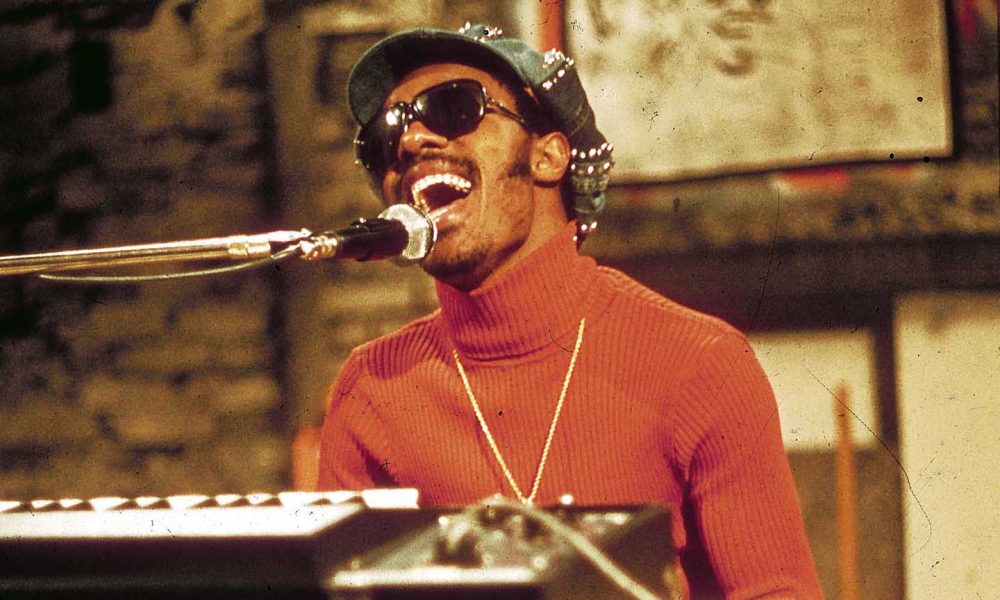 Born on May 13, 1950, Stevie Wonder arrived in the public consciousness as a precociously talented, blind pre-teen with a remarkable facility on an array of musical instruments. In the mid-60s he became a major Motown hitmaker; by the start of the 70s he was ready to shake off the company's star system and create some of the greatest albums soul and rock had ever seen, among them Songs In The Key Of Life, Talking Book, and Fulfillingness' First Finale. Along the way he wrote, produced, and played on records by dozens of other artists, drawing awestruck admiration from the likes of Minnie Riperton, Paul McCartney, and Elton John. The owner of a brilliant, wide-ranging imagination, when Stevie spoke about anything, he was listened to, and in the political arena, his influence was crucial in bringing about the US national holiday of Martin Luther King Jr Day.
These 20 Stevie Wonder quotes offer a small sample of his beautiful mind, revealing his outlook on being Stevie Wonder, his wit, sensitivity, and love and concern for his fellow human beings.
Listen to the best of Stevie Wonder on Apple Music and Spotify, and scroll down for 20 Stevie Wonder quotes.
1
"It bothered me that my mother was crying all the time. She thought God might be punishing her for something… So I just told her I was happy to be blind and I think she felt better after that."
2
"At 13 years old, you know you're a big star. OK, fine, but I want to go and watch Huckleberry Hound."
3
"Everyone that was over 13 was my parent. Diana [Ross] was my momma. The Marvelettes were all my parents, The Contours… 'You can't have a candy bar now, you gotta study now, do this now.'"
4
"Soul is being able to make a person so involved in a particular thing that they can cry about it or smile about it. It can be any kind of song, as long as you're for real about it."
5
"I got a call from Smokey [Robinson] and he said, ʻI didn't like your choice of material. I think it's really ridiculous.' I said, ʻI don't give a uh what you think, or what anyone thinks!"
6
"I never thought of being blind as a disadvantage, and I never thought of being Black as a disadvantage."
7
"As we are the United States, we must be the united people of the United States."
8
"Voting for Trump is like asking me to drive a car."
9
"I've flown a plane before. A Cessna or something, from Chicago to New York. Scared the hell out of everybody."
10
"I love gettin' into just as much weird s__t as possible."
11
"My mind must be polygamous and my spirit married to many and my love belongs to all."
12
"When you realize nothing really belongs to you, you begin to appreciate having an understanding of just where your head is at, and you feel so much better."
13
"I'm not a normal man. Never have been."
14
"I get a certain feeling in my head when a person says red or blue, green, black, white, yellow, orange, purple. Purple is a crazy color to me."
15
"The Moog is a way to directly express what comes from your mind."
16
"Dr. Martin Luther King Jr's teaching and works have led me and the world to give peace a chance."
17
"We must reassure the future of our youth, so they will never again have to experience the ugliness of racism, bigotry, or prejudice of any kind."
18
"I wish the women of the world would say, ʻListen, until you get out of your spirit of war and destruction, you can't get no love.'"
19
"It is always great when we don't allow fear to put our dreams to sleep."
20
"You know, people are gonna have to wake up!"
Looking for more? Discover the best Stevie Wonder songs.