Commodores
Sophisticated, uniformly smart and oozing with melody and charm these Southern boys wowed audiences from the outset when Motown chiefs opening for the legendary Jackson 5 in 1972 spotted them.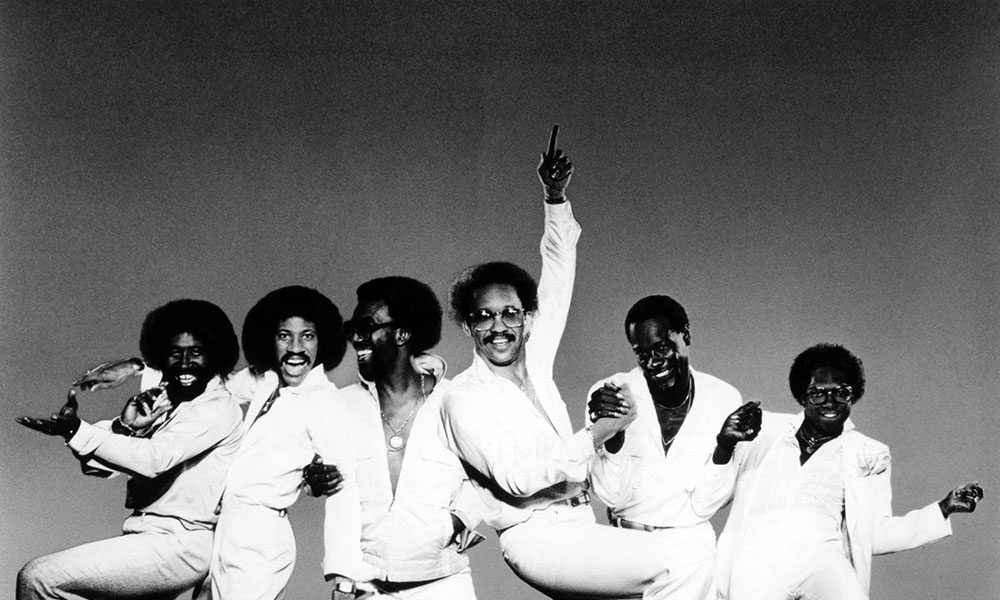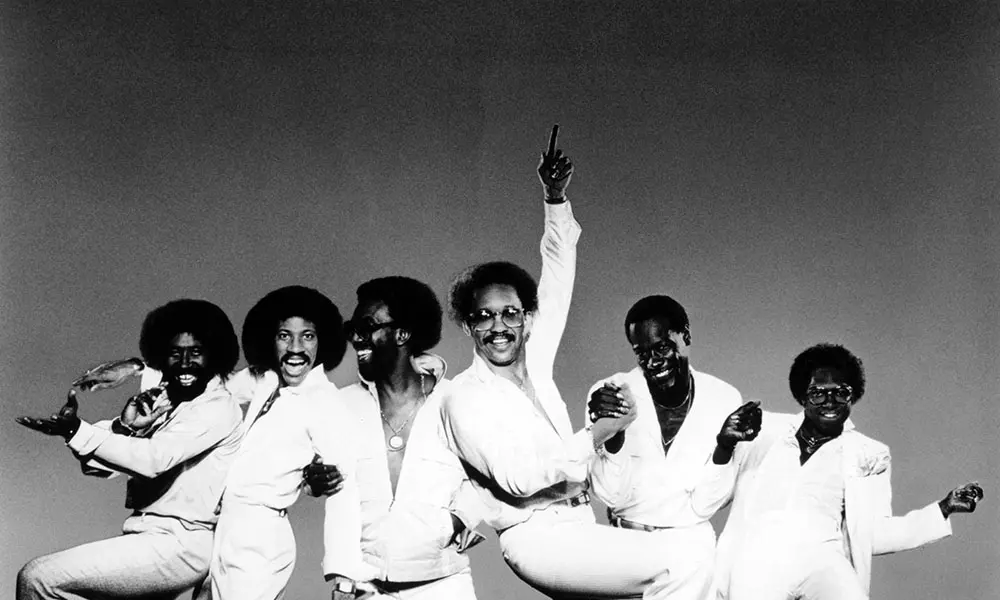 The Commodores are funk soul brothers with a huge amount of class. Consider their name, a reflection of their suave precision-tooled sound. Sophisticated, uniformly smart and oozing with melody and charm these Southern boys wowed audiences from the outset when Motown chiefs opening for the legendary Jackson 5 in 1972 spotted them. That decade would define them and prove to be their most productive heyday with lead singer Lionel Richie providing much of the in-house material and masterminding a career that produced myriad hit albums and singles like the mighty ballads "Easy" and "Three Times A lady" while the tougher side of Commodore cool arrived via the hot and funky "Lady (You Bring Me Up)" and "Brick House". If those are classics what does that make "Nightshift"? A genuine epic. Richie and co were also savvy enough to tailor their music to an adult crowd and once the girls were on side, their success was assured for years to come. "Nightshift" pulled in a Grammy and they should have won far more but their legacy lies in induction to the Vocal Group Hall of Fame and the millions of albums whose sales they helmed.
Formed as a collegiate act in the late 1960s in Tuskegee, Alabama they were originally The Mystics and briefly The Jays until William King opened a copy of People magazine and stumbled over the Commodores word. Their debut album featured the instrumental title track "Machine Gun" and sold well throughout 1974 and 1975 thanks to a hybrid of crafted funk and no dross – this was a lean and hungry introduction. At this stage, Milan Williams was penning much of the material but they also took on board the Gloria Jones cut "Assembly Line" and hit the dance floor on "The Bump" and in "Rapid Fire" – R&B gems both.
Caught in the Act (1975) is equally fine with Richie, Williams, King, Thomas McClary, Walter Orange and Ronald LaPraed revealing them to be splendid musicians who could incorporate brass and punchy riffs into killer tracks like "Slippery When Wet" and the lengthy "You Don't Know That I Know". Their second made in '75 disc, Movin' On took them out of strictly R&B territory and onto the Billboard Pop 100 charts thanks to "Sweet Love" and the nifty "Cebu" but it's Hot On The Tracks that really get their commercial act into gear as Richie begins to find the magic formula that will provide hit after hit with "Just to Be Close to You" and the club anthem "Let's Get Started" making resistance futile.
1977's self-titled Commodores (aka Zoom in the UK) switched many more folk on once the sexually charged "Brick House" and the Southern country ballad "Easy" did their thing. Meanwhile sold right out European and American tours made them household names and media favourites. "Zoom" is on here of course and most would imagine that it was a single in its own right whereas in fact it was a radio smash and did indeed zoom the attendant album to Number One on the US R&B chart. This disc also provides others with countless sample lifts – Snoop Dog and R. Kelly, YoYo and Geto Boys all owe this album plenty. No one was surprised when their sixth album, Natural High, hit the top slot in the mainstream charts because the immortal "Three Times a Lady" was instant gold while the template of funk, balladry and bedroom capers all passed muster again. If all their albums to date are unreservedly recommended it would be unwise to write off the often-overlooked Midnight Magic as once again the Lionel effect hits pay dirt on the shimmering "Still" and Thomas McClary keeps it real on "Sexy Lady". Incidentally, Destiny's Child paid homage to the Commodores when they covered "Sail On' in 1998.
Eight albums in and the soulsters are still working it with producer James Anthony Carmichael at the controls – effortlessly in charge of their groove and on top of their mojo throughout. Hence, Heroes (1980) is brave enough to introduce a fair dash of pure gospel. In The Pocket (1981) is the last album to feature Lionel's dulcet tones but he left them with a gift – "Oh No", another smash and returned the band's sound to the funkier strains of their early work as much of the album took them back home to some roots in Atlanta, Georgia. Working without Richie might have been deemed problematic but the Commodores knuckled down to work on 13 and produced this one themselves. McClary left thereafter and made a solo album for Motown but the other fellows didn't flinch.
"Nightshift" the single (1985) won them that elusive Grammy and paid dues to heroes Marvin Gaye and Jackie Wilson who had both died the previous year. In terms of soul power, this album is as good as anything in their canon and the introduction of Dennis Lambert, a gifted writer/artist and producer and a larger cast of specialists like Jerry Hey, Peter Wolf and Paulhino da Costa broadens their horizons at a time of flux when hip hop is challenging the old order. They didn't wilt.
Milan Williams came to the fore again on United, which gives us the memorable hit "Goin' to the Bank" while he will leave after 1988's Rock Solid, featuring the vocal talents of J.D. Nicholas. Obviously, a band of this calibre is also blessed with fine compilations that do more than give one a flavour of their funk and groove. Greatest Hits and All The Great Love Songs are perennial sellers and just about the handiest soul music to go for those on the move wishing to progress with a spring in the step and a smile on the face. Or as they sing on their fine album The Commodores Live! – "Too Hot ta Trot". It's all great modernist soul from the second generation of Motown. Timeless classics are everywhere and the albums are always far more than the sum of their single parts. We salute The Commodores.
Format:
UK English