'Fearless': How Taylor Swift Fought For What She Wanted… And Won
With 'Fearless', Taylor Swift became much more comfortable writing about herself – and broke industry records in the process.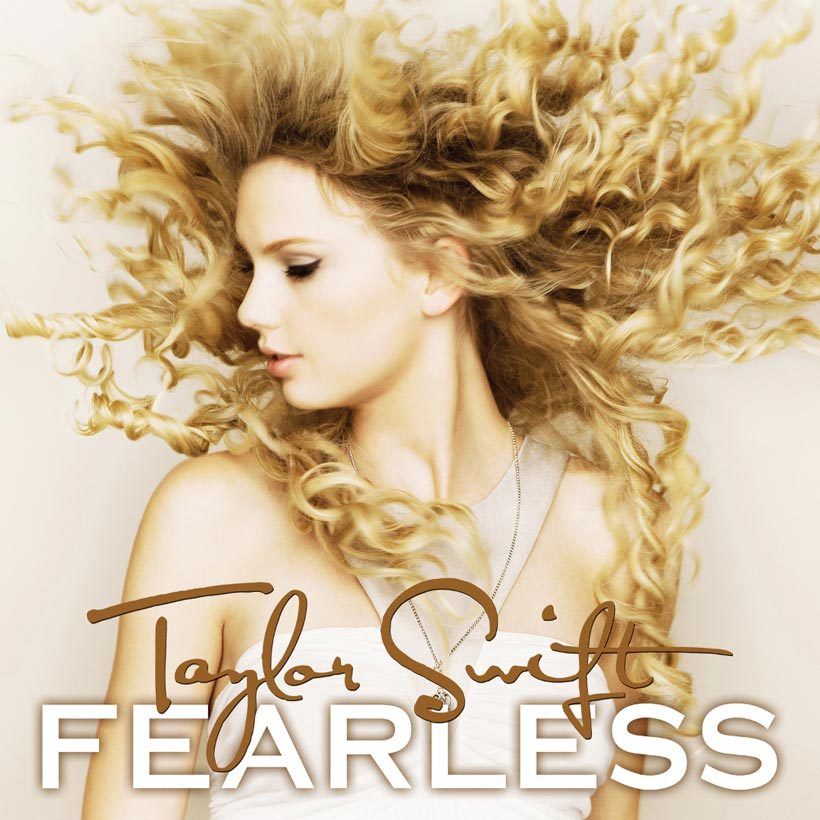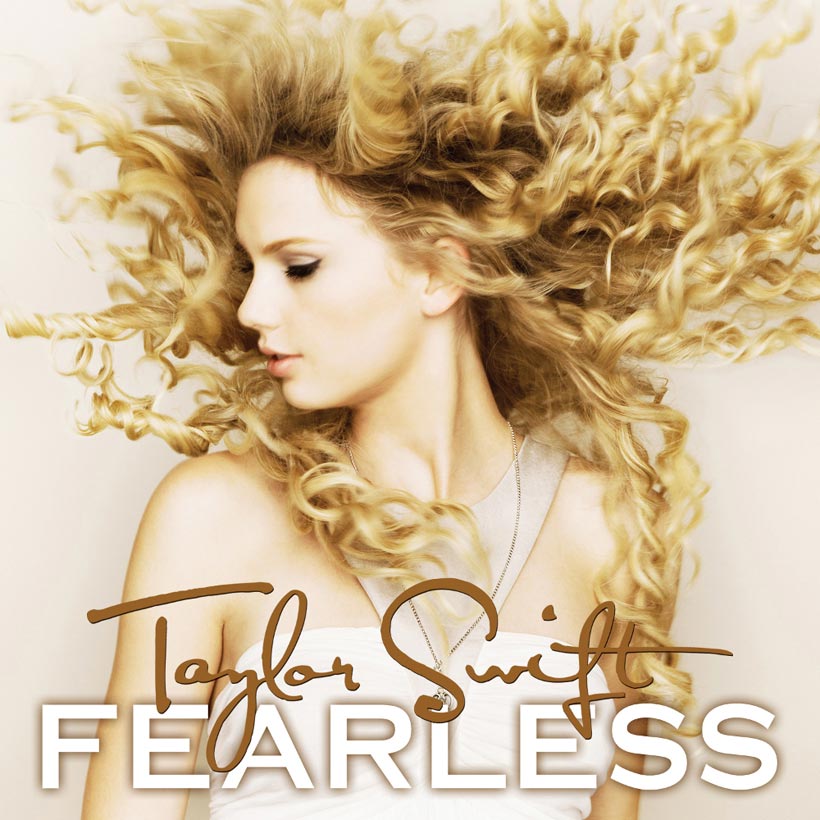 Taylor Swift composed eight of the 13 songs on Fearless without a co-writer and said that the follow-up to her eponymous debut album, released two years previously, showed her progress as a lyricist. "I had become much more comfortable writing about myself," she said.
Listen to Fearless (Platinum Edition) on Apple Music and Spotify.
Swift, who was a month shy of 19 when Fearless was released, on November 11, 2008, said the songs were full of very personal details about her life, and that the main themes of the album were "boys, love, and relationships." Her ability to capture teenage life with a sort of wistful nostalgia proved immensely popular and catapulted her out of the traditional Nashville country music charts and into the pop mainstream. With Fearless, global fame truly arrived for Pennsylvania-born Swift, who had been singing since the age of two and chasing a music career ever since childhood.
Five singles were issued from the album. The first, "Love Story," shattered records for the music industry. Featuring lyrics that invoked Shakespeare's Romeo And Juliet, and with an eye-catching video to accompany its release, the song was a crossover hit that sold more than eight million copies worldwide. It quickly became the best-selling country song of all time.
Taylor Swift - Love Story
As well as having an assured feel for songwriting, Swift showed she had a gift for creating melodies and countermelodies. Her verse-chorus-bridge structures were sleek and professional in lyrics unashamedly aimed at youngsters. In "Fifteen," Swift sings "In your life you'll do things greater than/Dating the boy on the football team/I didn't know it at 15." Her American high-school romance narratives proved to have universal appeal.
The acclaim for Swift's new album was widespread, and the hits – including "Forever And Always," "Fifteen" and "You Belong With Me" – helped her win four Grammys in 2010, when Taylor became the youngest artist ever to win the Album Of The Year award. She was also the youngest artist ever to win Entertainer Of The Year at the Country Music Association Awards and claimed two American Music Awards.
Swift admitted to TV host Ellen DeGeneres that the song title "Forever And Always" was "sarcastic" and a pointed reference to a former celebrity boyfriend, whom she claimed had ended their relationship in a phone call that lasted only 27 seconds. Elsewhere, the mood is more upbeat. "The Best Day" is a feel-good tribute to her parents. On the closing track, the socially-conscious song "Change," Swift sings that "it's hard to fight when the fight ain't fair" – perhaps an early indicator of later political beliefs.
One of the best-crafted songs on the album is "Breathe," which was co-written and co-performed with Colbie Caillat. It's a song of loss that features lovely string arrangements from the Nashville maestro Jonathan Yudkin, who has worked with everyone from Tammy Wynette to Guy Clark. Caillat, incidentally, is one of eight people credited for their "finger-snapping" work on Fearless.
In the album's sleeve notes, Swift explained why she had chosen the album title and what that word meant to her. "Fearless is getting back up and fighting for what you want over and over again… even though every time you've tried before, you've lost," Swift wrote. "It's fearless to have faith that someday things will change."
Fearless can be bought here.
Listen to the best of Taylor Swift on Apple Music and Spotify.