Meat Loaf
The rock singer was best known for his work with composer Jim Steinway on the Bat out of Hell album series, as well as singles like 'I'd Do Anything for Love.'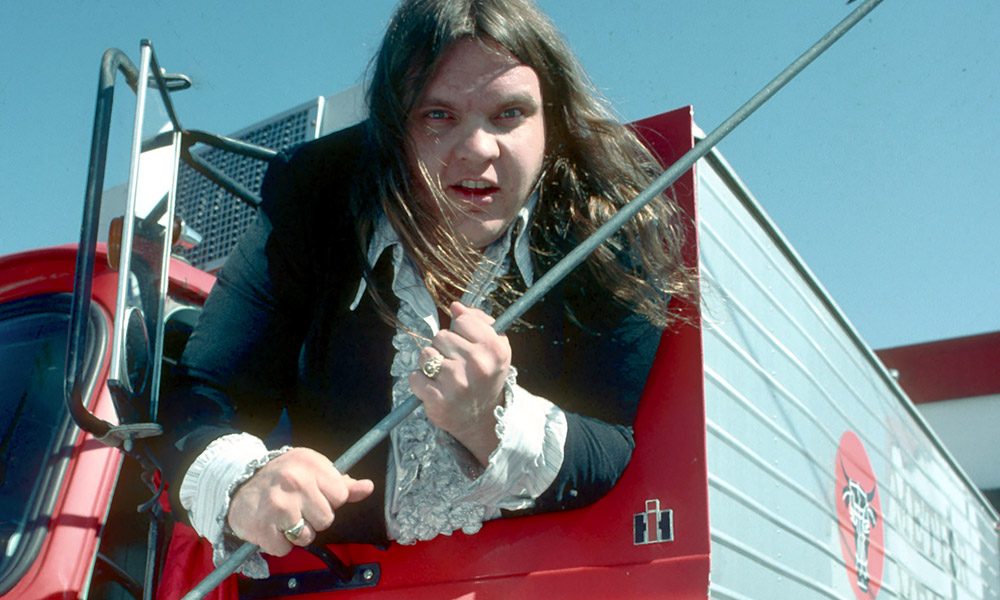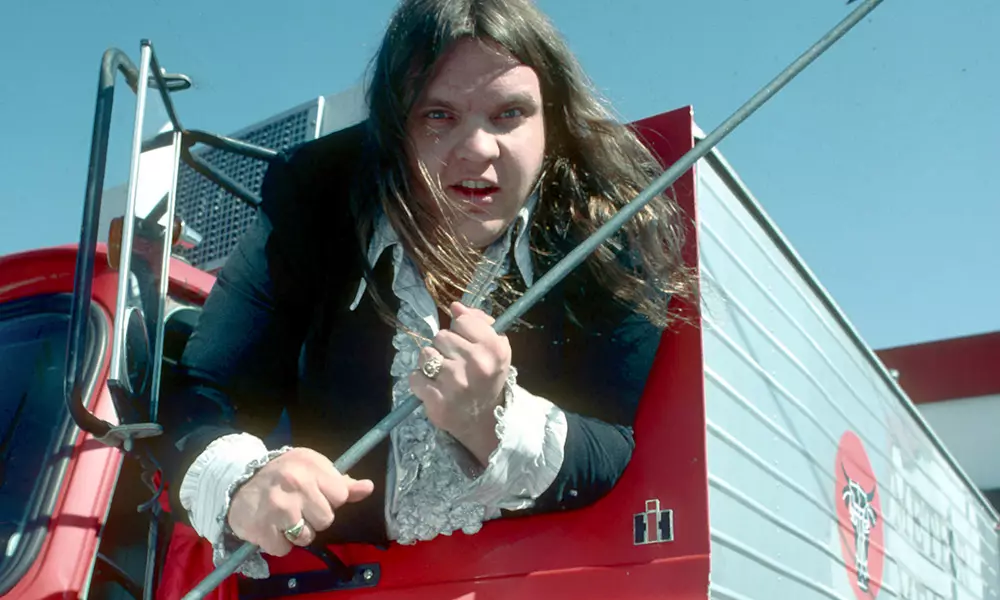 One of the great rock figures of his time, Meat Loaf (1947 – 2022) will forever be associated with the terrific Bat Out of Hell album trilogy and for bringing a sense of over the top theatricality to the medium, transforming arenas into almost intimate settings with the sheer force of his personality and his undoubted ability to carry both a song and a story. His album sales are prodigious: the initial Bat album has shifted a phenomenal plus 40 million amount but it was his second part of the tale Bat Out of Hell II: Back into Hell which garnered his Grammy for Best Solo Rock Vocal Performance for the track "I'd Do Anything for Love (But I Won't Do That)."
Meat Loaf's subsequent sales made him one of the best selling artists of all time – with over 100 million albums sold during his lifetime. In European markets, his standing was particularly high, while in the UK, he became something of an adopted national treasure. A man with many strings to his formidable bow, Meat Loaf began his career as an actor, appearing in plenty of well-regarded movies (The Rocky Horror Show and the sequel The Rocky Horror Picture Show, and David Fincher's Fight Club, for example), staged musicals, and sundry TV shows. Possessor of an awesome set of pipes, he also collaborated with the likes of Brian May, Steve Vai, and Ted Nugent – his most fruitful partner being the writer Jim Steinman.
Born Marvin Lee Aday in 1947 in Dallas, Texas (his autobiography To Hell and Back documents his early struggles) he actually saw President John F. Kennedy arrive at the local airport on the day of his assassination. Moving to California to pursue a life in rock'n'roll, he achieved some success in the groups Meat Loaf Soul and Floating Circus; they opened variously for Janis Joplin, The Who, and The Grateful Dead before Marvin/Meat Loaf took up a role in the musical Hair, where he teamed up with Shaun 'Stoney' Murphy, who became his female foil for a while. Returning to the theater, he met Steinman, who encouraged both his musical aspirations and his straight acting sideline. Having worked over the tracks on what became Bat Out of Hell for five years, the project was finally to see daylight when producer Todd Rundgren assembled a definitive running order in 1977. The rest was history, or would have been, except Meat Loaf and Steinman had a rift and his career truly picked up again in 1981 with Dead Ringer. Our story picks him up on the eve of Bat Out of Hell II: Back into Hell (1993). Reunited with Steinman, the pair overcame initial knock backs and made a monster that took their initial operatic and cinematic style to its zenith. Doubters are damned since reviews were good and while many missed the inherent humor of the grandiose performances, audiences and record buyers did not. Number one-chart placements in the UK, the US, and Australia confirmed the formula was not in fact broke. Reconsider if you will the strength of the epic cuts like"Objects in the Rear View Mirror May Appear Closer than They Are,"  "Life is a Lemon," "I Want My Money Back," and the seemingly autobiographical "Rock and Roll Dreams Come Through" (the video for the latter features a young Angelina Jolie) –  all topped off of course with "I'd Do Anything for Love."
The Wagnerian sonics of that classic were followed by Welcome To The Neighbourhood which is again stuffed with Meat Loaf standards like "I'd Lie for You (And That's The Truth)" – a duet with his studio and live partner Patti Russo – "Runnin' for the Red Light (I Gotta Life)" and "Not a Dry Eye in the House." Writing with Steinman and the hit machine Diane Warren, Meal Loaf surpassed expectations here and upped the hard rock ante with appearances from Steve Van Zandt and Sammy Hagar. Amongst the set-piece classics you'll also find a lovely version of Tom Waits' "Martha" and a poignant take on "Where Angels Sing." The Pulp Fiction detective styled cover art and the general breadth of material here ensure this remains an album that is greater than the sum of its parts. It shouldn't be overlooked.
Taking stock then with a live album, a Very Best Of and a VH1: Storytellers project, Meat Loaf returned to the radar with Couldn't Have Said It Better, a disc that Meat Loaf rated amongst his best. He should've known too since he was always his own fiercest critic. Audiences concurred and the title song, co-penned by Nikki Sixx and James Michael and arranged by Todd Rundgren, hit the UK number one position in 2003. Again the artist offered a surprising twist in his decision to cover Bob Dylan's "Forever Young" as well as Billy Rankin's (of Nazareth fame) "Do It!"
A further period of uncertainty arrived when Meat Loaf collapsed on stage in London but his recovery added to his status as the kind of man who never laid down, no matter the odds – an image which served him well personally and professionally throughout his life.
2004's Bat Out Of Hell Live: With the Melbourne Symphony Orchestra was a culmination of that dogged spirit. He was vindicated on "You Took the Words Right out of My Mouth (Hot Summer Night)," the signature piece "Two Out of Three Ain't Bad," and an eleven-minute assault on "Paradise by the Dashboard Light," which manages to match, and may even surpass the original.
And so to the third studio BOOH member of the family – The Monster is Loose. This 2006 set features even more great Steinman compositions and some stellar duets. Russo comes to the party with gusto for "What About Love?" Jennifer Hudson adorns "The Future Ain't What It Used To Be" and Norwegian chanteuse Marion Raven joins Mr Loaf on "It's All Coming Back to Me Now," inspired by Wuthering Heights. Dark and lovely stuff.
3 Bats Live (2007) is the perfect accompaniment to the above being a music DVD of considerable heft and containing a sizeable selection of hits. Captured in London, Ontario during his Seize The Night tour the performance closes with a splendid take on The Rolling Stones song "Gimme Shelter" where Meat Loaf showed us some of his older blues-rock roots. We're proud to bring our Meat Loaf catalogue towards a conclusion with Hang Cool Teddy Bear. Produced by Rob Cavallo (the Green Day man behind American Idiot also helped sequence the new concept), this is a thoroughly modern affair featuring songs written by Justin Hawkins from The Darkness, Jon Bon Jovi and old partner Desmond Child. Also, amongst a plethora of welcome guests, you'll find Hugh Laurie playing the piano, Hawkins on guitar and vocals, Brian May and Steve Vai on axes and the esteemed Jack Black crops up on "Like A Rose." By now most people should have got the picture since this album bursts with a delicious wit, crafted songs lovingly constructed and delivered and the kind of madhouse operatic cabaret for which Meat Loaf was not just the originator but also one of the only artists capable of carrying off the conceit with such aplomb.
The world is a richer place thanks to Meat Loaf's musical endeavors. You couldn't make him up. Until his death, he remained a true original with an ambition that dwarfed lesser mortals. Praise be to the Loaf and his ever so much larger than life career. He had the Meat and the motion. And, like he said on 3 Bats Live – if it ain't broke, break it. That's the spirit.
Words – Max Bell