Grave Concerns: The Everlasting Appeal Of Death Discs
Death discs can be hard to defend, but for those with a robust sense of humor, they can also provide no end of toe-curling fun.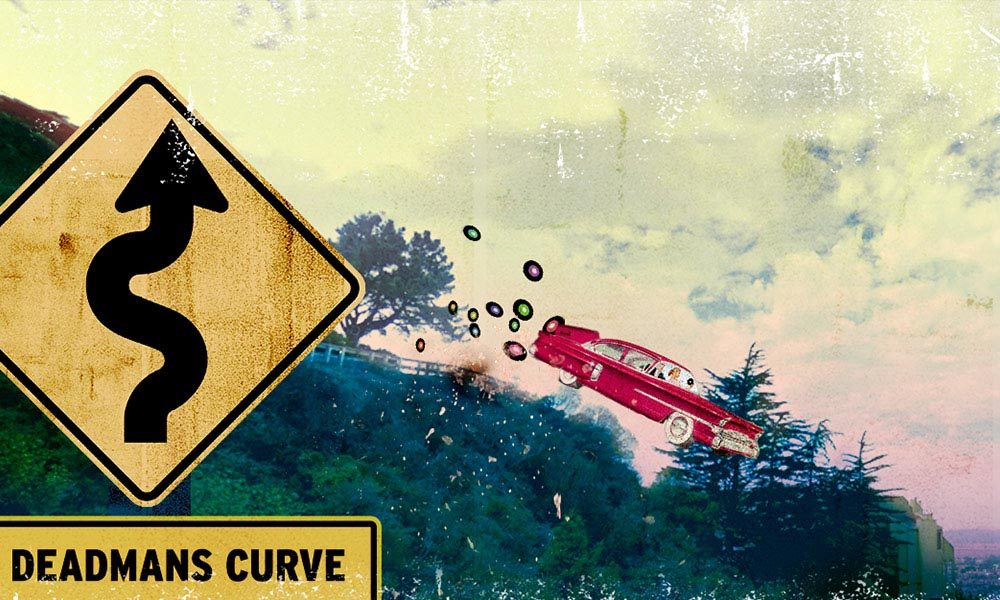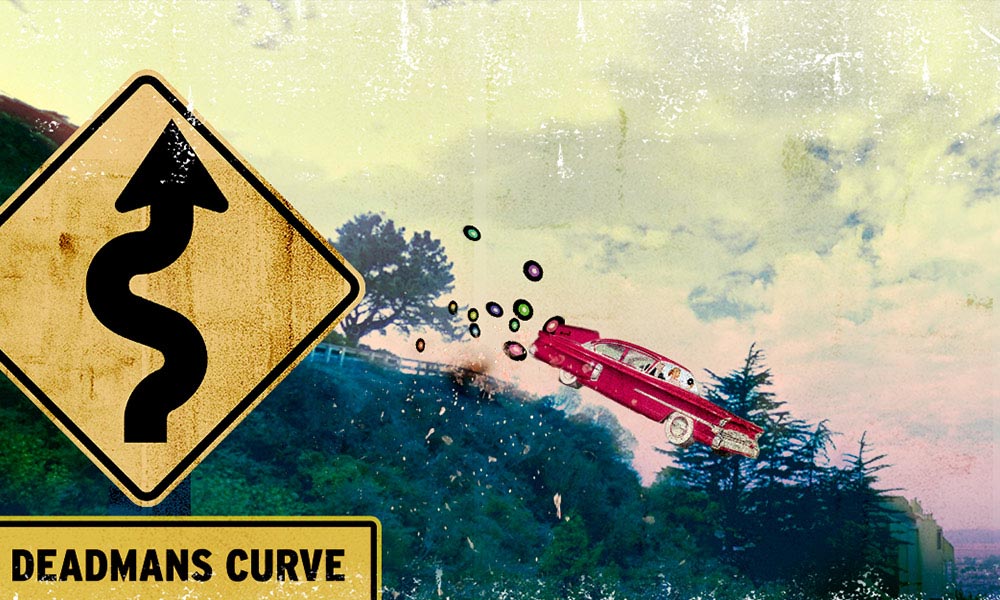 Exploitative, unconscionable, and usually divorced from conventional notions of taste, so-called death discs (or "splatter platters") can be hard to defend: but for discerning ghouls with a robust sense of humor, they can also provide no end of toe-curling fun.
What is a death disc?
First and foremost, a definition is in order. Death discs have come under a variety of names over the years. Splatter platters. Teenage tragedy songs. Basically, it's a song that takes on the topic of a premature and/or grisly and/or bitterly ironic demise. The commercial heyday of the death disc was the decade between 1955 and 1965 – though the subject matter has long sewn a black seam into the very warp and weft of traditional folk, blues, and country music.
Listen to the best death discs on Spotify.
The first death disc
It's impossible to say who made the first death disc, but there's a strong case to suggest that it was storied songwriters Jerry Lieber and Mike Stoller who did most to mint the template for death discs with "Black Denim Trousers And Motorcycle Boots," a No.6 US hit for vocal group The Cheers in 1955. Here, at a stroke, were all the ingredients that were soon to become de rigeur (mortis): a bad-boy protagonist, his recklessly piloted mode of transport, the inevitably fatal smash, a heartbroken girlfriend left to water the grave with her tears. With characteristic élan, Lieber & Stoller ensured that the trousers and boots of the song's title were all that was left of the victim after his bike collided with a California-bound diesel. Six days after the song entered the charts, movie idol James Dean totaled his Porsche 550 Spyder at the junction of California State routes 41 and 46, thereby cementing a fanciful, Valentino-esque notion that dying young could somehow be perceived in romantic terms.
Edith Piaf "Black Denim Trousers and Motorcycle Boots" on The Ed Sullivan Show
Never ones to refrain from mining a remunerative seam, Lieber & Stoller alluded to the celebrated racing scene from Dean's 1955 film Rebel Without A Cause in "Chicken," The Cheers' subsequent death disc, and another grim parable set to an arrangement of haywire, inappropriate jauntiness. ("There might have been a winner but they had no way to tell, for the couples were all dead and there was no one left to yell.")
Jody Reynolds – Endless Sleep
Hard proof of morbidity's money-spinning potential was provided by Jody Reynolds' million-selling "Endless Sleep" in 1958, a monolith in the history of death discs – despite the fact that no death actually occurs in the song. At the behest of his apprehensive record label, Reynolds changed the doleful ending and, in the revised version, thwarts his girlfriend's suicide attempt by pulling her "from the angry sea… I saved my baby from an endless sleep."
Mark Dinning – Teen Agel
The song's success was compounded when Mark Dinning's "Teen Angel" reached No.1 in February 1960. This sorry tale of a 16-year-old girl who returns to a stalled car on a level crossing to retrieve the high-school ring given to her by her boyfriend – with well-what-else-did-you-expect consequences – struck a resonant horror chord with besotted young couples everywhere.
Tell Laura I Love Her
Six months later, another ring was the fateful spur in "Tell Laura I Love Her" by Ray Peterson, in which a stock-car driver hopes to win a race so as to buy his girl a wedding ring with the prize money – but ends up buying the farm instead. Ricky Valance's British cover version climbed all the way to No.1, despite – or because of – a BBC ban. UK actor/singer/heartthrob John Leyton also recorded a stillborn version of "Tell Laura I Love Her," but had rather better luck with 1961's No.1 "Johnny Remember Me," an elemental, Joe Meek-produced sonic whirlpool, haunted by the phantasm of a dead lover.
1964
Aficionados of death discs generally nominate 1964 as a banner year for the form. Consider "Dead Man's Curve" by Jan & Dean, which details a spectacularly ill-fated drag race along LA's Sunset Boulevard. The song acquired dismaying real-life resonance when Jan Berry was himself involved in a road accident south of Sunset Boulevard in April 1966, leaving him with permanent brain damage. There's also "Last Kiss" by J Frank Wilson & The Cavaliers (a US No.2 hit), in which a driver swerves to avoid a car stalled in the road and crashes his own auto, resulting in the death of his girlfriend – poignantly sealed with the titular last kiss. Surreally, Pearl Jam covered the song in 1999, also reaching No.2.
Meanwhile, in the UK, "Terry" – a self-penned morality tale by Lynn Annette Ripley, aka Twinkle – concerned a young girl condemned to an eternity of guilty remorse, pinioned on the karmic wheel because her unfaithfulness caused the Terry in question to roar off on his motorbike in a snit – all the way to "the gates of heaven."
And then, of course, there was the glorious "Leader Of The Pack" by girl-group goddesses The Shangri-Las – the apogee of all death discs, with its motorcycle-straddling anti-hero, stern parental disapproval, and that inescapable, melodramatic denouement. ("As he drove away on that rainy night, I begged him to go slow… but whether he heard, I'll never know.") Street-tough and moony in equal measure, The Shangri-Las also bequeathed "Give Us Your Blessings" to the canon – another torrid fable of forbidden and literally doomed love, originally recorded by Ray Peterson of "Tell Laura I Love Her" infamy – and "I Can Never Go Home Anymore," which mixes up the medicine by making the singer's mother the victim. (She dies, broken-hearted, out of sheer chagrin over her daughter's woeful taste in men.)
Such histrionic fare was, of course, catnip for satirists. In "The Big Tragedy" by Johnny Lance – co-written by Jody Reynolds of "Endless Sleep" notoriety – the vocalist's girlfriend is run over by a steamroller ("I'm taking a shower now – just slide her under the door"), while the monumentally disturbing "I Want My Baby Back" by Jimmy Cross finds the song's narrator actually climbing into his girlfriend's coffin after "the leader of the pack" crashes into her car. Rather aptly, it stiffed.
The Death Disc, Post-1965
Even if death discs, and their parodic spin-offs, never again achieved this level of market saturation, the format proved ironically deathless. For example, the glowering, operatic "DOA" by Bloodrock stalks the aftermath of a plane crash, and is sung by a dying man on an operating table. "Johnny Don't Do It," meanwhile, from 10cc's self-titled 1973 debut album, extends a fond salute to the dead-biker paeans of yesteryear (as, incidentally, did the title track of Meat Loaf's Bat Out Of Hell). Notably, the inconceivable global sales figures of Terry Jacks' valedictory "Seasons In The Sun" – a sentimental rewrite of Jacques Brel's elegantly cutting "Le Moribond" – revealed that the public's appetite for maudlin contemplation of an early check-out was inexhaustible.
Furthermore, car wrecks litter the lyrics of 1978's "Hello, This Is Joannie" by Paul Evans, that same year's "Come Back Jonee" by Devo ("Jonee… went head-on into a semi"), and the JG Ballard-derived, crash-fetishizing "Warm Leatherette" by The Normal, later memorably covered by Grace Jones on her album of the same name. Ramones also waded in with 1981's fond homage, "7-11" ("Oncoming car went out of control; it crushed my baby and it crushed my soul"), while The Birthday Party proffered "Dead Joe" ("Welcome to the car smash") on their feral 1982 album, Junkyard.
In more recent years, the protagonist of Primus' "Jerry Was A Race Car Driver" (1991) "wrapped himself around a telegraph pole"; two lovers collide with another jackknifed semi in Headphones' "Slow Car Crash" (1995); and the psychotic "Stan" in the supremely bleak 2000 Eminem song of the same name drives his car off a bridge, with his pregnant girlfriend trapped in the back, when the object of his fan desires is too late in replying to his obsessive letters.
Eminem - Stan (Long Version) ft. Dido
Enjoy, if your spirit is sufficiently doughty – and don't have nightmares.