'Heat Wave': Martha & The Vandellas Turn Up The Temperature
The song sizzled as the second R&B hit for Martha & the Vandellas and their pop breakthrough.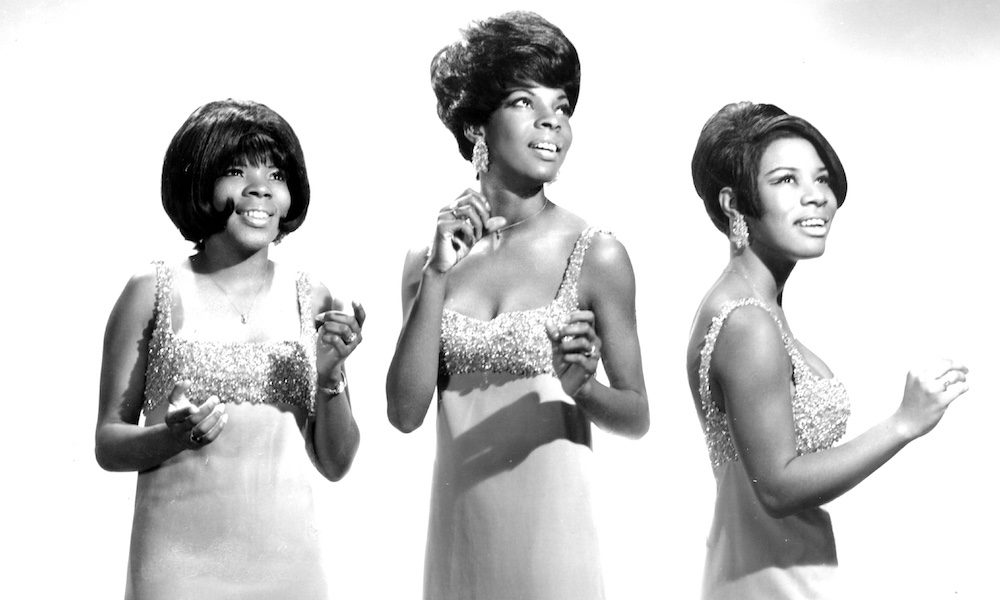 In 1963, America experienced a hot spell that took a while to break, but when it did, it truly sizzled. On July 10, Motown's Gordy label released "Heat Wave" and watched it become the second R&B hit for Martha & the Vandellas, their first No.1 on that chart and their pop breakthrough.
[Love Is Like A] Heat Wave (Previously Unreleased Extended Stereo Mix)
The irresistible Holland-Dozier-Holland song was propelled not just by the voices of Martha Reeves and her fellow Vandellas, but by the throaty baritone sax of Mike Terry. He was a key Motown session man in its early days, spending five years there from 1960 before moving across town in Detroit to join Golden World Records. Terry played on other such great Tamla hits as the Four Tops' "I Can't Help Myself," the Isley Brothers' "This Old Heart Of Mine," and Kim Weston's "Helpless."
Recorded on June 20, "Heat Wave" — the "(Love Is Like A)" prefix was added later — was on the street just three weeks later. Its progress to national prominence was aided by the weather that early summer: as the temperature rose, radio weather reports were often accompanied by the track.
Taking over from Little Stevie
"Heat Wave" took a month to make its R&B chart debut and another month to climb to the top of that chart, taking over from another early Motown staple, Stevie Wonder's "Fingertips – Pt.2." Then Martha, Rosalind, and Annette were immovable for a month. What's more, where their first soul hit "Come And Get These Memories" had faltered at No.29 pop, they now had a fully-fledged crossover success, as "Heat Wave" climbed to a Hot 100 peak of No.4.
Listen to the Best Motown Songs Ever playlist.
Countless cover versions of the song accrued, many of them from Motown's British admirers such as Lulu, Dusty Springfield, and The Who, before Linda Ronstadt took it back into the US Top 5 in 1975. In 2002, the song came full circle back to its origins when Joan Osborne sang it,  backed by the Funk Brothers, for the Standing In The Shadows Of Motown film and album that celebrated those session men who'd helped create the Motown sound in the first place.
There was another homecoming in May 2018, when the co-writer of "Heat Wave," the late Lamont Dozier, remade it in a medley with "Nowhere To Run" featuring the soulful British singer Jo Harman, for Dozier's Reimagination album.
Buy or stream "Heat Wave" on Martha Reeves & the Vandellas' 50th Anniversary: The Singles Collection 1962-1972.