'If You're Reading This It's Too Late': Drake's Love Letter To Toronto
Drake's surprise mixtape 'If You're Reading This It's Too Late' saw the Toronto MC get existential, toeing the line between introspection and aggression.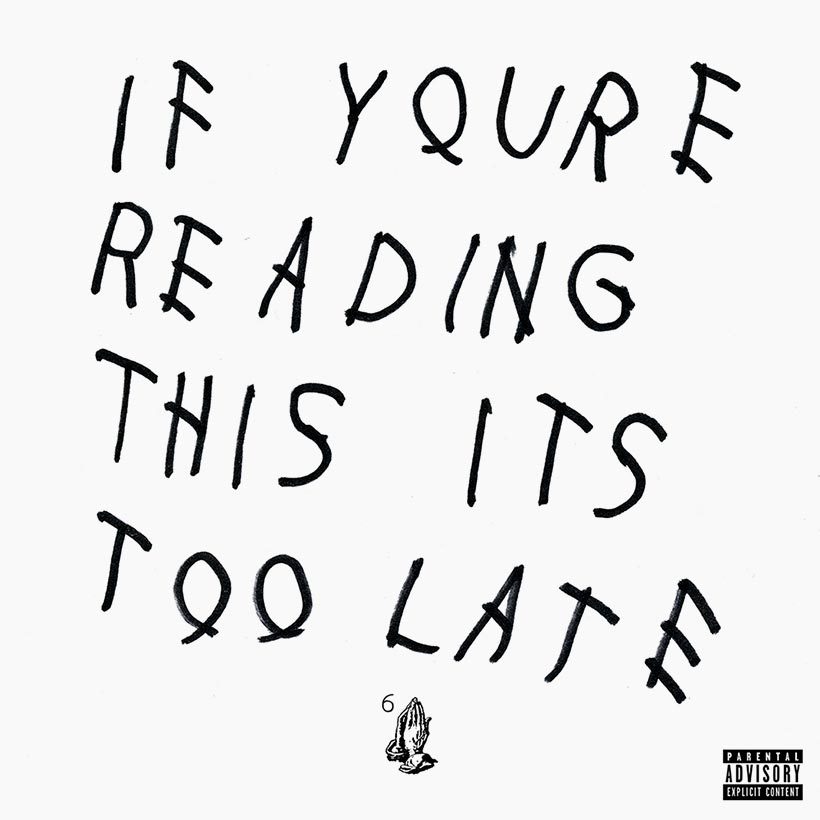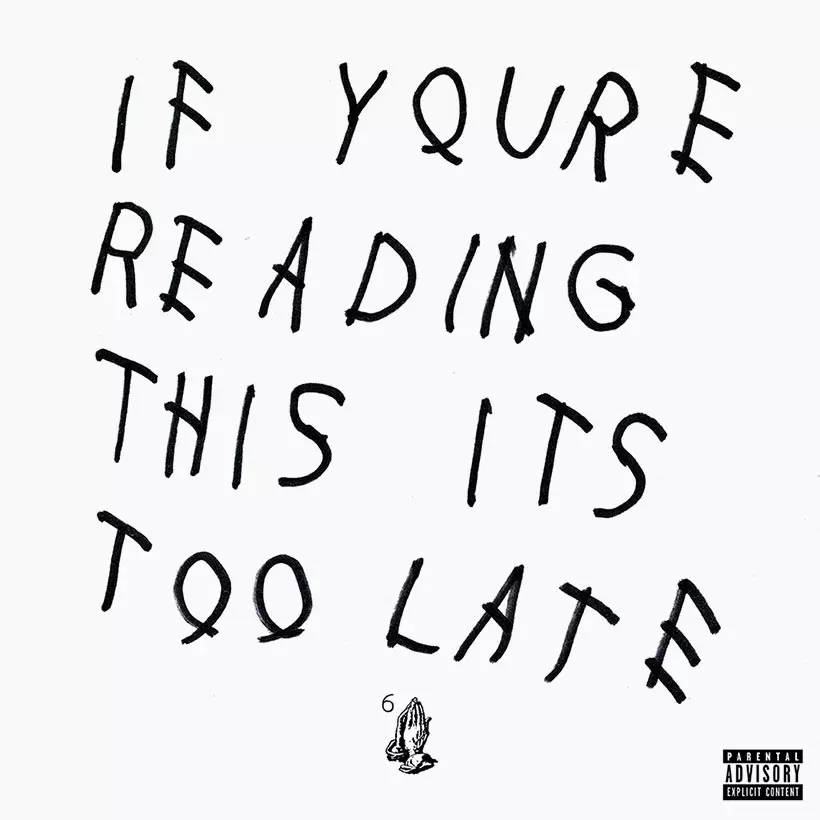 Was it an album or a mixtape? As critics debated how to categorize Drake's surprise 2015 release, If You're Reading This It's Too Late, the Toronto MC had already evolved past such conventions. In furthering a tradition Lil Wayne had started, Drake's 2009 release, So Far Gone, had already blurred the lines between mixtape and official release, and with IYRTITL, the line was totally erased.
Listen to If You're Reading This It's Too Late now.
A stealth delivery
If You're Reading This It's Too Late proved just how strong Drake was in the rap game. No one else could have released a project with so little fanfare but so much buzz. When it dropped, on February 13, 2015 – exactly six years after his star-making So Far Gone – the mixtape felt like a stopgap release ahead of the much-anticipated Views (then still known as From The 6), or maybe something of a clearinghouse. But really, it's a fully realized love letter to Toronto. IYRTITL itself could easily have been called View From The 6, and now stands as one of Drake's strongest projects.
Whatever it was, If You're Reading This It's Too Late was a high water-mark for Drake: his first release as the most powerful figure in hip-hop. It took that kind of clout to pull off a "surprise" release that actually caught people off guard. At the time of its release, Jay-Z was officially an elder statesman and Lil Wayne was wrapped up in label drama.
So when IYRTITL dropped, no one else was positioned to release an intro track as authentically boastful as Drake. "If I die, I'm a legend," he raps on "Legend," adding, "I got enemies, I got a lot of enemies/Got a lot of people trying to drain me of this energy." The darkly hypnotic battle cry quickly transitions into "Energy," setting the tone for IYRTITL's first act – a five-song run that's among the best in Drake's career, belying the casual-seeming nature of the surprise release.
A nocturnal experience
If You're Reading This It's Too Late is dark – not always in subject matter, but the music is clearly meant for nocturnal listening. Even the bouncy "6 God" and "6 Man" have a certain sense of gloom. The latter two-thirds of the project are less intense than the opening, with Drake doing more crooning and less bombastic rapping.
The only truly frenzied moments following the opening are "No Tellin'" and "Used To," on which Wayne totally kills it. PartyNextDoor and Travis Scott also make guest appearances on YRTITL, but their features skew towards toned-down introspection. Drake raps a lot about his family, always placing tracks for his mother towards the end of his albums, and If You're Reading This It's Too Late is no exception. "You And The 6" stands among his best tributes.
A love letter to Toronto
Even if IYRTITL was intended to tide fans over until Views, it still sounds like a living, breathing tribute to Drake's beloved hometown. The number six (as in "the six" – a slang reference to Toronto) appears five times in the tracklist, if you include the title "6PM In New York," but his tribute extends beyond symbolic titling. From the vocal samples to the geographical references and slang – some of which altered his verses entirely – If You're Reading This It's Too Late is for and about Toronto. Elements of it are so specific to the city, it feels like you can't truly experience the music without having been there.
In the immediate aftermath of its release, rumors swirled that If You're Reading This It's Too Late was a surprise drop meant to get Drake out of his album obligation with Cash Money. Some suspected that the title itself was a middle finger to Birdman and a message of loyalty to Drake's friend and mentor, Lil Wayne. It also helped that Wayne delivered on his guest spot.
That of course, turned out to be a rumor and Drake would continue to put out hit records on Cash Money. But that the idea was even entertained proved how big Drake had become. He was on the same level as any hip-hop heavyweight or self-made mogul. With If You're Reading This It's Too Late, Drake became both Canada's cultural ambassador and its superpower.