'The 18th Letter': Rakim's Electric Solo Debut
It's a vital testament from a certified poet laureate of hip-hop.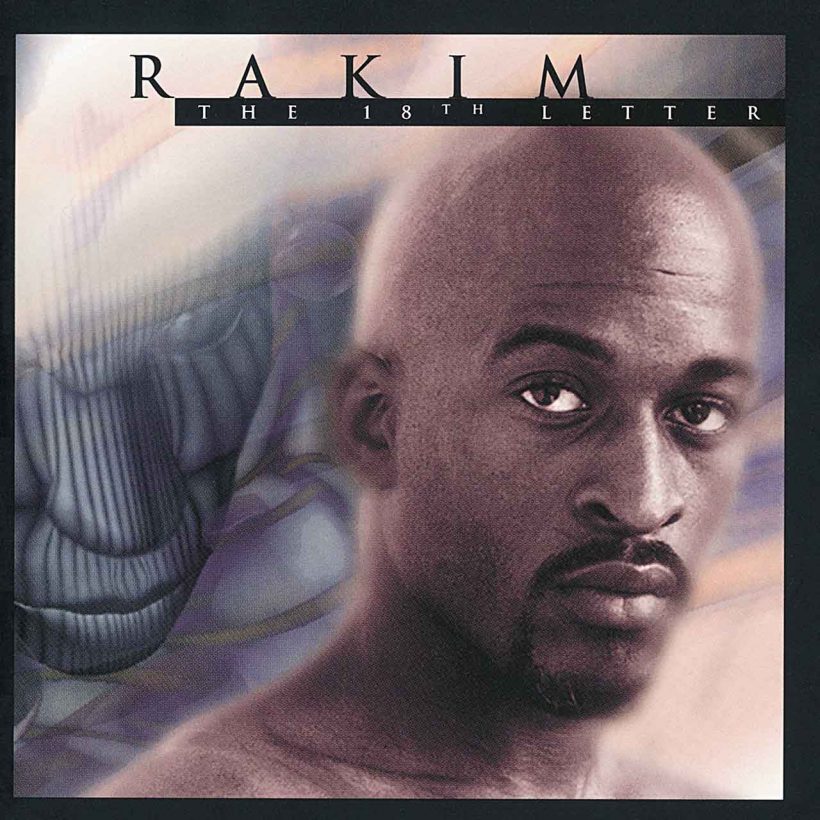 Legend has it that Rakim was the first person to use the term "flow" to describe his lyrical delivery, taking a cue from his jazz heroes, Thelonious Monk and Miles Davis. It makes sense. While his instrumental tag team partner Eric B. would push the envelope of sampling, Rakim took the relatively simple limericks of rap's first decade to new heights, with complex internal rhymes and creative wordplay beyond what almost any of his peers were doing in the late 1980s. Where rappers before him were still predominantly MCs in the classic sense – boasting and toasting to keep the audience hype – Rakim expanded the possibilities of lyricism itself.
Eric B. and Rakim went their separate ways after 1992's Don't Sweat the Technique, but Rakim was still at the height of his lyrical powers. Fans eagerly anticipated an inevitable solo debut. Yet, as the years began to pass, it seemed like Rakim's solo career might be a non-starter, as legal issues and perpetual delays kept his debut record off the shelves. By the time he returned with 1997's The 18th Letter, rap had changed radically. When Don't Sweat the Technique dropped, it had only been a few months since 2Pac's debut album, while Biggie's was still several years out. By the time The 18th Letter finally hit shelves in November 1997, both legends were dead and gone.
Listen to Rakim's The 18th Letter now.
Even so, Rakim was still sharp as a tack, and The 18th Letter served as a showcase for the respected veteran's evolution. His cadence is even more dexterous, layered with intricate wordplay and references to Islamic scripture. Rakim acknowledges the patience of his listeners, most directly in the title and chorus of "It's Been A Long Time." But he immediately assuages any doubt: "Me and the microphone is still magnetic," he claims on "Guess Who's Back."
There's an old-school tinge to the album's plentiful turntable scratches, as well as a continued fondness for the kind of soul and funk samples Eric B. frequently chopped up, but The 18th Letter has plenty of updates to Rakim's sound. On "New York (Ya Out There)," he links up with DJ Premier for a sampladelic ode to the metropolis the duo calls home, and his jazz-influenced flow is in full force on "When I'm Flowin'."
With sensual jams like "Stay A While" and "Show Me Love," Rakim showcases a more romantic side, with the kind of club-friendly R&B-inflected beats msde popular in the "jiggy" era of New York rap. There's still plenty of grit on cut-throat tracks like "The Saga Begins," produced by Pete Rock, but Rakim frequently goes for a more contemporary sound – DJ Clark Kent, whose biggest hit was Mariah Carey's "Loverboy," has the most beats on the album. There's a pop sheen to his production that keeps Rakim's conscious bars from going full backpacker.
As quintessentially New York as Rakim might be, he also plays around with some of the regional styles that were growing in popularity. Houston record label and collective Suave House – who helped bring 8Ball & MJG from the South to the world – contribute a remix of "It's Been A Long Time" that lends the track some smoothly menacing g-funk flavor. Houston rap heads might also recognize the sample on "Remember That" – Pleasure's 1979 track "Thoughts of Old Flames" – from UGK's "It's Supposed To Bubble."
Looking back from the present day, it's clear to see why Rakim maintains his reputation as a trusted elder in the culture. Though the production of The 18th Letter was a saga unto itself, the album that finally emerged highlighted just how easily Rakim was able to evolve with the times. It remains a vital testament from a certified poet laureate of hip-hop.
Listen to Rakim's The 18th Letter now.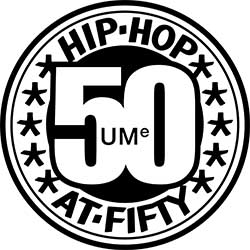 In celebration of hip-hop's 50th anniversary, uDiscover Music is publishing 50 album reviews throughout 2023 that highlight the breadth and depth of the genre. The Hip-Hop 50 logo was designed by Eric Haze, the mind behind iconic graphics for EPMD and LL Cool J.