Drake Announces Poetry Book 'Titles Ruin Everything,' Announces New Album
The book of poetry will be released on July 14.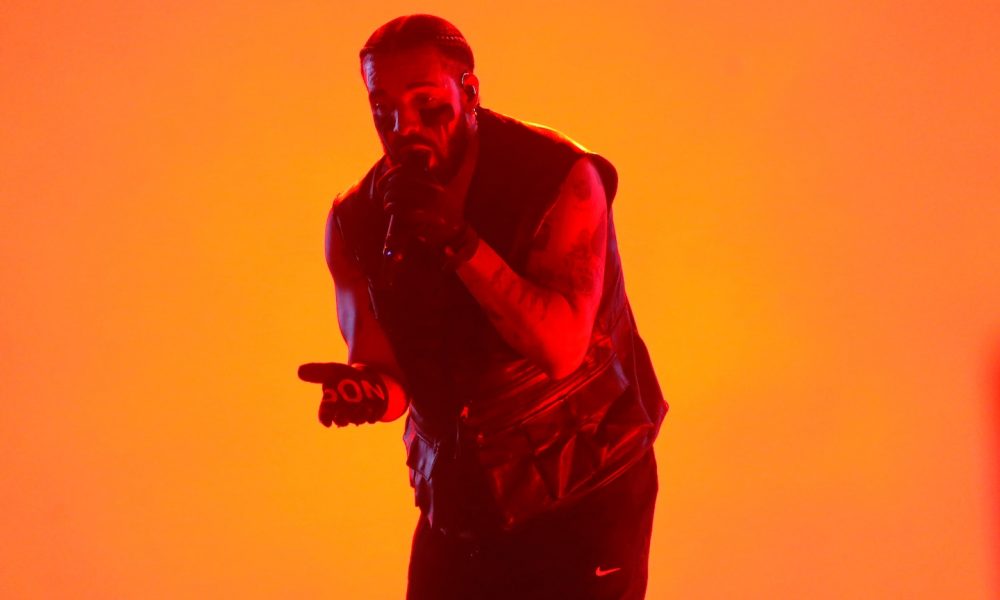 Drake has announced his debut book of poetry, Titles Ruin Everything: A Stream of Consciousness. The collection is out on July 14 via Phaidon. He co-wrote the collection with Kenza Samir, a longtime friend and songwriting collaborator.
Shop the best of Drake's discography on vinyl and more.
The publisher's website describes Titles Ruin Everything as a 168-page collection of never-before-published poems about "fame, romance, and relationships." The book will be released on July 14.
As is often the case with Drake, though, the artist had more tricks up his sleeve. Newspaper ads promoting Titles Ruin Everything included a QR code that leads to a website with the following message: "I made an album to go with the book. They say they miss the old Drake girl don't tempt me. FOR ALL THE DOGS." Though the album may be coming soon, no release date is mentioned. It would, however, make sense for a new project to be on the way as Drake's It's All a Blur Tour with 21 Savage will begin later this week on June 29.
After the tour was announced, the four-time Grammy-award winning and multi-platinum selling artist added 12 additional new dates to the highly anticipated tour.
Drake added fourth shows in Inglewood and Brooklyn, as well as second shows in Glendale and Nashville. He also added new dates in Columbus, Memphis, Denver, Austin, and Charlotte. In addition, he will now close out the tour with back-to-back shows in his hometown of Toronto, bringing the run of shows to a massive 54 dates across North America.
The New Orleans, Nashville, Houston, Dallas, Miami and Atlanta dates, originally slated between June 16, 2023 and July 2, 2023, will be rescheduled to take place between September 14, 2023 and October 2, 2023. Further details will be sent directly to ticket holders, and all previously purchased tickets will be honored for the new dates.
Pre-order Titles Ruin Everything: A Stream of Consciousness.