The Best Albums of 1993: 71 Records You Need To Hear
The best albums of 1993 are some of the finest of the decade, with landmark singer-songwriter, gangsta rap, and R&B records among them.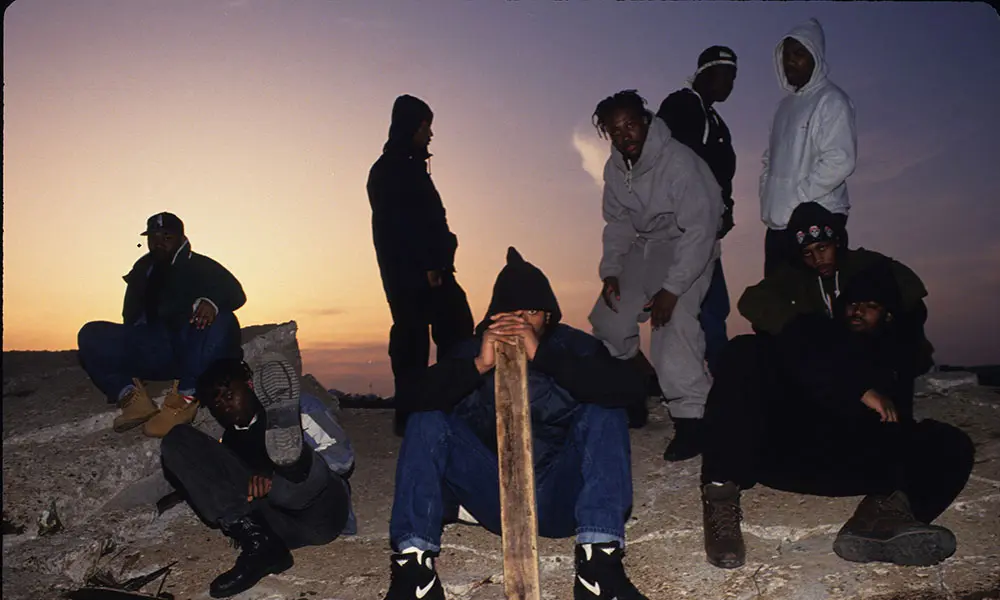 The best 1993 albums are like most things in the 90s: An eclectic mix. You had two of the finest hip-hop debuts ever. (Snoop Dogg and Wu-Tang Clan.) You also had the mainstream arrival of Smashing Pumpkins, PJ Harvey, and Björk. R&B had a fantastic year, with efforts from Mariah Carey, Toni Braxton, and Jodeci that have stood the test of time. And there was the small matter of Nirvana's second major label effort and Aerosmith's Get a Grip, a welcome reminder that the group still had a classic album in them. In short, 1993 was yet another wonderful year for albums. These are just a few of the best.
Can't get enough 90s music? Listen to our 90s Music playlist here.
71: Jackson Browne – I'm Alive
The idiosyncratic singer-songwriter's tenth studio album is a callback to the romance and heartbreak-driven themes of his pre-1980 albums, the result is a record of emotional, beautifully crafted songs.
70: Van Morrison – Too Long in Exile
The prolific singer's blues and rock-inspired 1993 album boasts excellent covers of Ray Charles and Sonny Williamson that play to his strengths as a vocalist.
69: Paul Weller – Wild Wood
On Weller's second solo record he embraces maturity and '60s rock to create a record that's warm, inviting, and soulful.
68: Meat Loaf – Bat Out of Hell II
The sequel to the singer's 1977 debut is a theatrical and expansive comeback record that features the hit single "I Would Do Anything for Love (But I Won't Do That)."
67: Queen Latifah – Black Reign
Queen Latifah continued to prove her versatility on her third album, presaging her move into the jazz world with standout track, "Winki's Theme."
66: Lords of the Underground – Here Come the Lords
Produced by hip-hop icon Marley Marl and K-Def, the Lords of the Underground had little to prove with their debut album. But with songs like "Chief Rocka," they more than met the moment.
65: Billy Joel – River Of Dreams
Much heavier than his previous work, Joel's 1993 album is a solemn meditation on the woes of middle age, relationships and parenting.
64: Primus – Pork Soda
Though slightly darker than their debut, Primus' second album is filled with the irreverent humor and complex jams that fans loved in their earlier work.
63: Enigma – The Cross of Changes
Michael Cretu further outlined his unique formula to music-making on this, Enigma's second album. The Cross of Changes sounded like no other album released in 1993.
62: Jodeci – Diary of a Mad Band
Many know it for its notable debuts (Missy Elliott, Timbaland), but Jodeci's second album was a chart smash, yet another example of Uptown Records' unique hip-hop soul sound.
61: Depeche Mode – Songs of Faith and Devotion
Their first album to feature non-band members on backing vocals, Depeche Mode's eighth studio album contains some of the band's finest work including "I Feel You" and "In Your Room."
60: Donald Fagen – Kamakiriad
The Steely Dan frontman's second solo album is a prophetic song cycle that tackles a world ravaged by climate change to the sound of jazz rock.
59: Frank Black – Frank Black
The former Pixies frontman's 1993 solo album is a smorgasbord of pop-rock that draws influence from the Beatles, Iggy Pop, the Ramones, and the Beach Boys.
58: Ice Cube – Lethal Injection
A commercial hit when it was first released, Ice Cube's Lethal Injection album has only gained in stature since 1993.
Ice Cube, George Clinton - Bop Gun (One Nation) (Official Music Video)
57: Yo La Tengo – Painful
The New Jersey band's first album for Matador is where they finally locked in their signature sound and proved themselves to be one of the best indie bands of the '90s.
56: The Posies – Frosting on the Beater
A clear departure from their debut album, the band found their stride in their third album which explores harder, rock-inflected pop music.
55: Tindersticks – Tindersticks
The chamber-pop band's debut album is decadent, ambitious, and thrilling all at once, making for a record you will want to keep revisiting.
54: Archers of Loaf – Icky Mettle
The North Carolina rock band's first studio album showcases the best of '90s indie rock – rugged vocals, heady lyrics, and arresting guitars.
53: Us3 – Hand on the Torch
Released on Blue Note Records, Hand on the Torch is likely best known for its sampling of the label's catalogue, most notably Herbie Hancock's "Cantaloupe Island."
52: Morphine – Cure for Pain
The blues and jazz-influenced rock of the Boston band are on full display on this album that features no guitars – just saxophone, bass, and heart-wrenching soul.
51: James – Laid
Inspired by a tour with Neil Young and studio sessions with producer Brian Eno, James emerged with a stripped-down and more experimental effort on this 1993 album.
50: Autechre – Incunabula
No other Autechre album would sound like Incunabula, but this early collection of material still sounds fresh today.
49: Polygon Window – Surfing on Sine Waves
A pseudonym for Aphex Twin, the electronic music on Polygon Window's Surfing on Sine Waves sounds a little bit like its cover: washed out and deceptively engrossing.
48: Eazy-E – It's On (Dr. Dre) 187um Killa
Eazy-E's It's On (Dr. Dre) 187um Killa was essentially a diss EP aimed toward Dr. Dre, but it still stands up as some of Eazy's finest solo work.
47: Tony! Toni! Tone! – Sons of Soul
Sons of Soul was one of the best albums of 1993. Tony! Toni! Tone! solidified their status as one of the great 90s R&B groups with songs like "(Lay Your Head On My) Pillow" and "If I Had No Loot."
[Lay Your Head On My] Pillow
46: Verve – A Storm In Heaven
The English rock band's debut album was a crowning moment for British psychedelia and turned the band into household names.
45: Sting – Ten Summoner's Tales
Sting's 1993 solo album is a masterful collection of pop songs that prioritize beautiful melodies and tight lyricism.
44: The Flaming Lips – Transmissions From the Satellite Heart
Featuring guitarist Ronald Jones and drummer Steven Drozd, the rock band's new line-up gave way to an expansive and eclectic record that takes on pop, grunge, noise and much more.
43: Bikini Kill – Pussy Whipped
Teeming with righteous fury, the riot grrrl pioneers' debut album is gritty, unapologetic and wonderfully noisy punk rock.
42: Mazzy Star – So Tonight That I Might See
Hope Sandoval's tender vocals anchor this dream pop masterpiece that continues to influence modern pop music.
41: Collective Soul – Hints, Allegations, & Things Left Unsaid
The band's debut studio album is soaring and unfiltered rock that sounds as good today as it did in 1993.
40: P.M Dawn – The Bliss Album…? (Vibrations of Love and Anger and the Ponderance of Life and Existence)
As the title suggests, the hip-hop duo's second album will make you feel like you're up in the clouds surrounded by the sweet sound of angels and ruminating on life's big questions.
39: Pet Shop Boys – Very
The synth-pop duo's 1993 record arrived almost three years after their last one and it was well worth the wait. It's a playful, melodic, and skillful album full of surprises.
38: U2 – Zooropa
U2 took a bit of a left turn with their 1993 album as they tried their hand at more experimental electronic sounds. The result is an often overlooked yet no less important record from the megastars.
U2 - Stay (Faraway, So Close!)
37: Orbital – Orbital 2
While the duo is a decidedly electronic music one, it's easy to hear how Orbital's ear for an ingenious melody eventually led them to chart success in the UK.
36: Suede – Suede
The debut album from Suede was a massive critical and commercial success, winning the Mercury Prize and topping the UK album charts the week it was released.
35: Phil Collins – Both Sides
Inspired by his divorce and changes in his professional life, Collins wrote a softer, more introspective album that is by far some of his most compelling work.
34: Radiohead – Pablo Honey
Featuring the mega-hit single "Creep," the band's debut album is the best place to hear the many influences, including U2 and the Cure, that shaped the iconic group.
33: Sarah McLachlan – Fumbling Towards Ecstasy
Partly inspired by experiences with stalkers, McLachlan's third studio album distills the tension and fear of the prior incidents into moving and ethereal songwriting.
32: Sheryl Crow – Tuesday Night Music Club
The multi-faceted singer-songwriter's debut album spawned the hit "All I Wanna Do" and catapulted Crow to stardom.
31: Souls of Mischief – 93 'Til Infinity
The debut album of the Oakland rap group established the Bay Area underground rap scene as a force to be reckoned with and has inspired some of today's biggest hip-hop stars.
30: Black Moon – Enta Da Stage
The East Coast rap group's debut album is an often overlooked classic full of style and details that represent the best of '90s New York.
29: Counting Crows – August and Everything After
Buffeted by the smash hit, "Mr. Jones," the radio-friendly rock band's debut album is a testament to their skill as crowd-pleasing songwriters.
28: Lenny Kravitz – Are You Gonna Go My Way
Unabashedly devoted to the sound of '70s rock and soul, Kravitz's third studio album is psychedelic, sexy, and loads of fun.
27: Digable Planets – Reachin' (A New Refutation of Time and Space)
Featuring the hit single, "Rebirth of Slick (Cool Like Dat)," the alternative hip-hop group's debut is jazzy, cool, and spiritually sound.
Digable Planets - Rebirth of Slick (Cool Like Dat) (Official Music Video)
26: Cypress Hill – Black Sunday
Home to "Insane In The Brain," the hip-hop outfit's second studio album cemented their place as druggy, rock-influenced rap stars in inimitable fashion.
25: Uncle Tupelo – Anodyne
The last studio album by the country band is a wonderful blend of rock and country that became an Americana classic.
24: Tool – Undertow
Combining elements of grunge, prog, and metal, Tool were ultimately an original proposition. This 1993 debut album helped break them through to the wider world.
23: Guru – Jazzmatazz Volume 1
It wasn't immediately obvious that jazz and rap could be seamlessly combined. With this album, Guru proved it was not only possible, but necessary.
22: The Cranberries – Everybody Else Is Doing It, So Why Can't We?
The Irish band's debut album introduced the haunting genius of Dolores O'Riordan's voice and songwriting to the world, including the instant classic, "Linger."
The Cranberries - Linger (Official Music Video)
21: Afghan Whigs – Gentlemen
The band's major-label debut is dark and propulsive alternative rock that still manages to sound remarkably fresh decades after it was first released.
20: Melissa Etheridge – Yes I Am
The singer-songwriter's fourth studio album is full of proud and anthemic rock music that contains echoes of Bruce Springsteen and Janis Joplin.
19: Pearl Jam – Vs.
The Seattle band's second album more than met the standard set by their debut. It's an electrifying and intense record that comes close to matching the energy of their live shows.
18: Slowdive – Souvlaki
The English band's 1993 album is a shoegaze masterpiece, with creative otherworldly soundscapes and innovative guitars.
17: De La Soul – Buhloone Mind State
The hip-hop hippies' third studio album is a dense, rich, and deeply introspective record that continues to be a source of inspiration to many young artists.
16: Breeders – Last Splash
A hallmark of alternative rock's golden age, the band's second album is a cohesive blend of textures and melody that became one of their most successful records.
15: Janet Jackson – janet.
Featuring the Grammy award-winning "That's The Way Love Goes," the pop queen's fifth studio album finalized her transformation from beloved pop princess to full-fledged pop icon.
Janet Jackson - That's The Way Love Goes (Official Music Video)
14: Blur – Modern Life Is Rubbish
Taking inspiration from the likes of David Bowie and the Kinks, the English band's second album is inventive pop music that is at turns biting, beautiful and soul-stirring.
13: Salt-N-Pepa – Very Necessary
One of the biggest rap albums of the year, Very Necessary is all about the massive singles "Shoop," "Whatta Man," and "None Of Your Business."
12: Mariah Carey – Music Box
"Dreamlover," "Hero," and "Without You" are just three of the world-beating singles on this massive third album from Mariah Carey.
11: 2Pac – Strictly 4 My N.I.G.G.A.Z…
Buoyed by "Keep Ya Head Up" and "I Get Around," 2Pac's second studio album features some of his most potent lyrics, in a career full of them.
10: A Tribe Called Quest – Midnight Marauders
Highly indebted to funk, soul, and jazz, the New York hip-hop group's third studio album is among their most popular records and features the classic hit "Electric Relaxation."
09: Aerosmith – Get a Grip
Don't let the wonky bovine album art deter you, the American rock band's 1993 album is a treasure trove of affecting ballads and provocative bangers.
08: Björk – Debut
Many folks knew Björk from the Sugarcubes, but few were prepared for the alien electronic album that would emerge when she went solo. One of the most self-assured debut records of the 90s.
07: Liz Phair – Exile in Guyville
Phair's debut studio album is a clever critique of the Rolling Stones' Exile on Main St., that tears apart the toxic patriarchal attitudes dominating mainstream rock.
06: Nirvana – In Utero
Nirvana's last studio album can be a difficult listen given the subject matter and the subsequent passing of Kurt Cobain, but at its core is powerfully poignant truth-telling, making it an instant classic.
05: PJ Harvey – Rid of Me
In its unflinching revelations, raw production, and chilling vocals, PJ Harvey's semi-autobiographical sophomore album is in a league of its own.
04: Toni Braxton – Toni Braxton
One of the biggest R&B albums of the 90s (until her next record), Toni Braxton's self-titled debut contains the evergreens "Breathe Again" and "How Many Ways."
03: Smashing Pumpkins – Siamese Dream
A hallmark of the grunge era, the alt rockers' second album came together at a low point for the band, but despite the odds ended up being one of the best-selling albums of the early 90s.
02: Snoop Doggy Dogg – Doggystyle
One of the biggest debut albums ever made, Snoop Doggy Dogg emerged with a West Coast rap masterpiece in 1993 with Doggystyle.
Snoop Dogg - Gin And Juice
01: The Wu-Tang Clan – Enter The Wu-Tang (36 Chambers)
Full of ruckus, mayhem, and head-spinning wordplay, the trailblazing hip-hop collective's debut album still sounds like nothing else before or after it.
Think we missed one of the best albums from 1993? Let us know in the comments below.