'Cantaloupe Island': Herbie Hancock's Soul-Jazz Evergreen
The story behind one of the jazz legend's most popular and durable tunes.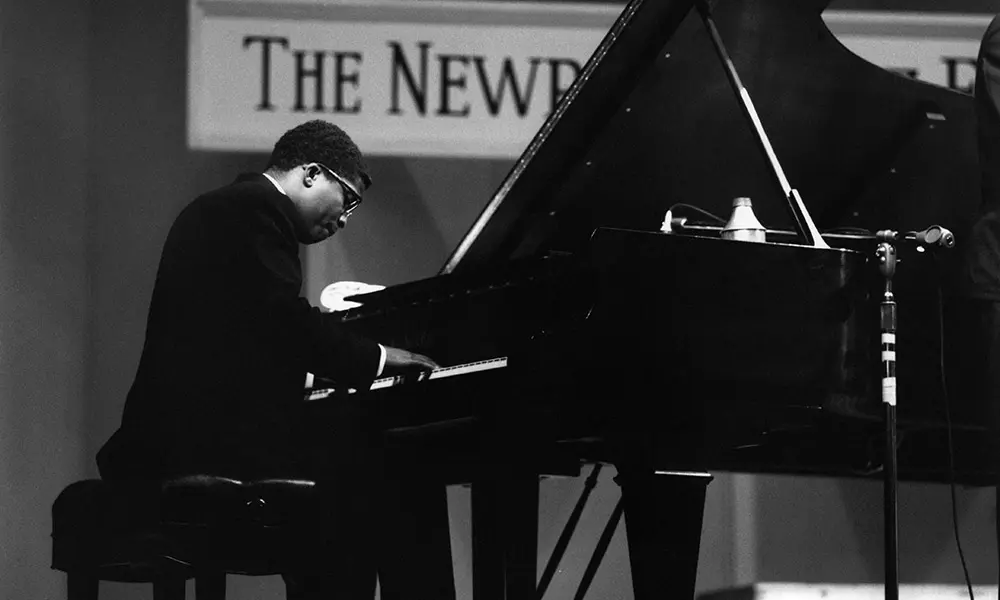 When Herbie Hancock recorded "Cantaloupe Island" in June 1964, he was already on his way to becoming the jazz superstar that we know today. Besides having three critically acclaimed solo albums under his belt, a year earlier, one of Hancock's songs, "Watermelon Man," had broken into the Top 10 of the US pop charts after receiving a Latin makeover from Cuban percussionist Mongo Santamaría. And to cap it all, the young 24-year-old pianist from Chicago was a vital member of arguably the most important and groundbreaking group in contemporary jazz: the Miles Davis Quintet.
But "Cantaloupe Island" was very different from the more abstract music Hancock was creating with Miles. It was a funky, 16-bar groove with bluesy inflections and built on a repeated piano vamp that alternated between three minor chords. Helping Hancock keep the addictive rhythm rolling were bassist Ron Carter and drummer Tony Williams, two of his trusted colleagues from the Miles Davis group. And in an unusual move, the pianist only used one horn player when the norm in jazz was two; virtuoso trumpeter Freddie Hubbard.
Listen to Herbie Hancock's "Cantaloupe Island" now.
With its infectious refrain, "Cantaloupe Island" sounded like a close relative of "Watermelon Man," the pianist's 1962 debut single, though ironically, it appeared on one of his most experimental albums; Empyrean Isles, his fourth outing for Blue Note. Hancock has never revealed why he included such a commercial-sounding tune on an otherwise envelope-pushing collection of songs. But it's conceivable that the record company encouraged him to add a more accessible track to promote the LP and encourage radio play.
Whatever the case, "Cantaloupe Island" quickly became a firm favorite of other jazz musicians. Hancock played on and wrote a new and longer arrangement of the tune (which included a choir) for his former mentor, Donald Byrd, on the trumpeter's 1964 LP, Up With Donald Byrd. Another highly-regarded brass player, South African flugelhorn specialist Hugh Masekela, covered "Cantaloupe Island" a year later. Then, in 1969, French violinist Jean-Luc Ponty put a different spin on the tune with the help of American keyboardist George Duke.
Cantaloupe Island (Remastered)
Many other interpretations by a wide range of jazz musicians have followed since then, including a unique version in 1975 by jazz singer Mark Murphy, who wrote lyrics for the song. But "Cantaloupe Island" reached a much broader audience in 1993 when it was sampled and its familiar piano vamp became the foundation for the Top 10 US hit single, "Cantaloop (Flip Fantasia)," by the UK jazz-rap duo Us3. Released on Hancock's old label, Blue Note, the record sold 500,000 copies.
Hancock, himself, has revisited "Cantaloupe Island" several times during his long career, both in the studio and on stage. In the 70s, he revamped the song twice in a jazz-funk style: in 1974 as a 13-minute piece for electric piano and synthesizer on the Japanese-only LP, Dedication, and two years later with a full band on the album Secrets (where the song was listed as "Cantelope Island"). Even late in his career, the pianist included the song in his live repertoire, preferring the original 1964 arrangement to the later versions.
Recordings of the tune during recent years by jazz artists as different as Jeff Goldblum, the Manhattan Transfer, and Hancock's West African guitar player Lionel Loueke show that "Cantaloupe Island" has attained the status of a jazz standard. Decades after the song was first recorded, its popularity shows no sign of waning.