Tony! Toni! Toné!: The Last Band Standing
A celebration of the Oakland trio, a group that interpolated its city's rugged sonic signatures in an unpredictable way.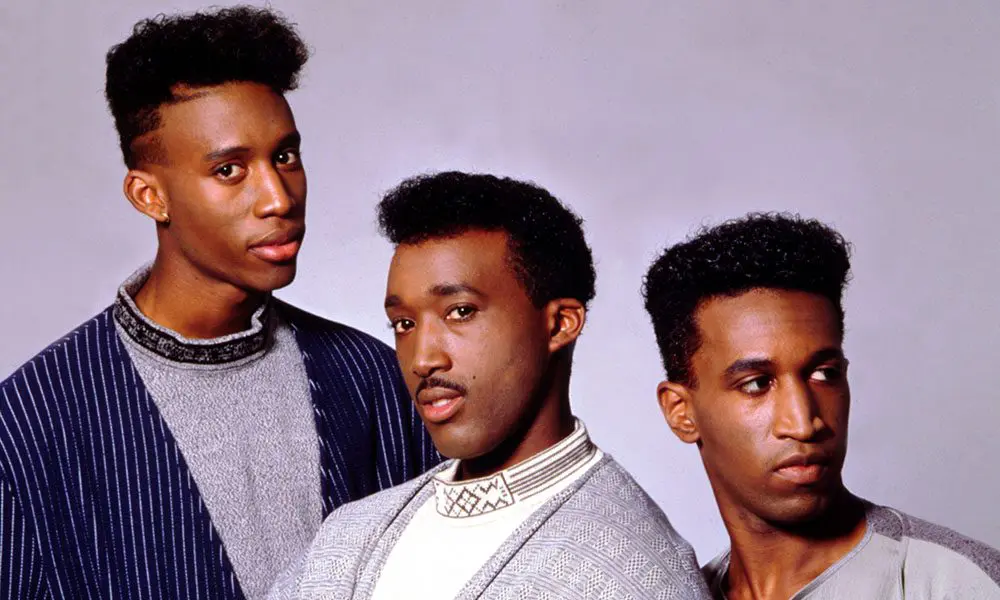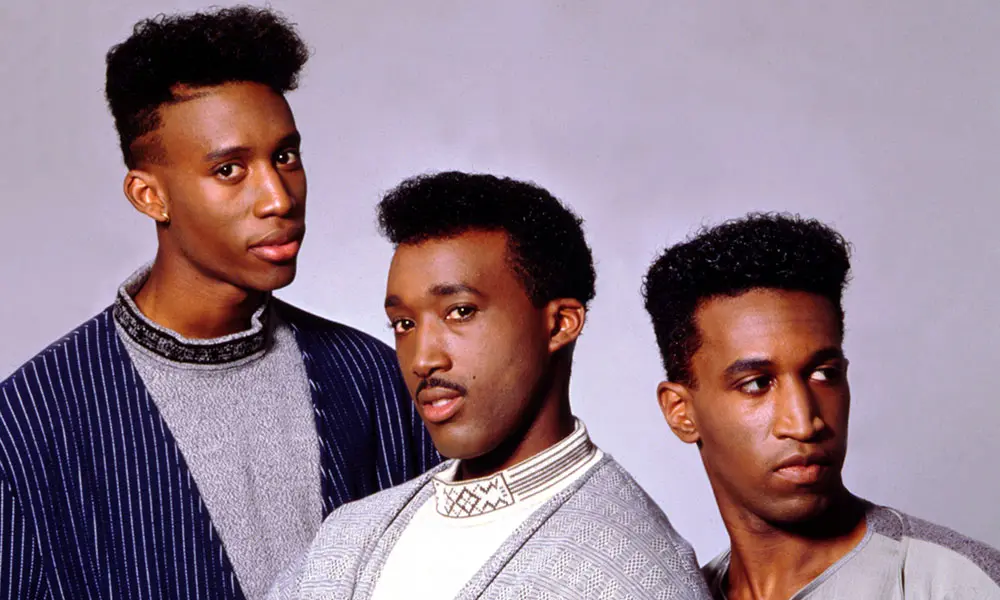 In the summer of 1986, brothers D'Wayne Wiggins, Charles Ray Wiggins (professionally known as Raphael Saadiq), and their cousin Timothy Christian Riley joined forces to create one of the most emblematic male R&B troupes of all time. Throughout R&B's history, there's been a lineage of successful male groups each era from The Isley Brothers, to The Gap Band, to New Edition and Guy, to Boyz II Men and Jodeci, then Dru Hill and 112. Yet, Tony! Toni! Toné! distinguished themselves by their unique ability to interpolate Oakland's rugged sonic signatures in an unpredictable way, resulting in timeless music.
Tony! Toni! Toné!'s sound was a culmination of the influences stemming from the Bay Area streets, mixed with a hearty gospel foundation. In spite of the rising dominance of a more hip-hop/rap leaning sound during Tony! Toni! Toné!'s early years, the group combined New Jack Swing, rhythm & blues, and gospel, which led to great success. Unlike their peer groups, the Tonies embraced the duality of current and vintage through musicality, lyrical content, and good old technique – something others strayed away from or failed to execute.
Listen to Tony! Toni! Toné! on Apple Music and Spotify.
What began as a familial hobby turned into a classic story of what happens when opportunity and preparation align. The Wiggins household could easily be compared to the Jackson family's as a fertile ground for blossoming talent. D'Wayne and Raphael's father, Charlie, was a blues guitarist, and instruments were scattered all over their home. Unable to read music, the budding musicians taught themselves. "Raphael, Tim, and Carl Wheeler (keyboard) had more of the real Baptist church sound with them. [The streets of Oakland and the church scene is] where we really honed our skills as musicians," D'Wayne shared in a 2016 interview with Wax Poetics.
In an interview two years later, Saadiq reminisced on falling in love with the bass via Marvin Gaye's "How Sweet It Is (To Be Loved by You)." He stated, "my favorite toy was the bass. I had a race car set and stuff, and I'd play with them, but for the most part my bass was my G.I. Joe." D'Wayne started his own band, Alpha Omega, which he labeled "the Earth, Wind & Fire of Oakland," and Saadiq's first band was the Gospel Hummingbirds. Timothy and Raphael played drums and bass, respectively, in a separate band. Soon after, D'Wayne joined gospel great Tramaine Hawkins on tour, while Raphael and Timothy joined Sheila E. on the road, opening for Prince. When they'd completed their respective individual treks, the live entertainment version of college, they came together to form Tony! Toni! Tone!.
How Sweet It Is (To Be Loved By You)
It was the late 80s, and Ed Eckstine, founder of Wing/Mercury, wanted to sign a band, but bands were going out of fashion. Advances in production changed the style and the cost of making music, so Eckstine held off. At the time, Tony! Toni! Tone! was a rare group that built their sound around elements of live instrumentation, instead of samples. Generally, their structure started with the guitar, then drums, piano, and lyrics. It's unclear when Eckstine first heard about Tony! Toni! Tone!, but when the hit production team and childhood friends of the band, Denzel Foster and Thomas McElroy, told Eckstine they were going to produce the group, Eckstine, leaning on the team's proven track record of success, bought in.
Another key factor in them getting signed was that they were, as D'Wayne described to Wax Poetics, "a self-contained band." He explained, "we had our show together long before we got a record deal. We performed our songs onstage doing cartwheels and splits and everything else. We just brought everything we had to the table and it really worked for us."
Their 1988 debut single, "Little Walter," a transformative, updated flip of the spiritual "Wade In The Water" from their thought-provokingly titled album, Who?, was an unconventional choice to introduce themselves. However, taking the road less traveled paid off; it became the group's first chart-topping hit, spending a week at No. 1 on the R&B charts. By their sophomore effort The Revival, the Tonies had taken their sound and creative direction entirely into their own hands, breaking away from Foster & McElroy to self-produce the LP themselves. The lead single, blues/hip-hop crossover jam "Feels Good," propelled them to the Top 10 of Billboard's Hot 100 and set the course for their first platinum plaque.
Critics proclaim The Revival as the first true Tony! Toni! Toné! album. The new jack swing/soul hybrid, plus their more mature follow-up Sons of Soul, firmly cemented the Bay Area natives' R&B legacy. They drew inspiration from the popular sounds of the late 80s and early 90s – blues, dance-pop, new jack swing, funk, neo-soul – through hits across the two albums: "Feels Good," 1993's "If I Had No Loot," the relatable classic (albeit probably untrue), "It Never Rains (In Southern California)," the widely-sampled (over 18 times) "Whatever You Want," their seminal Grammy-nominated hit "Anniversary" in 1993, and 1994's "(Lay Your Head On My) Pillow," created with a "country-influenced pedal steel guitar after [hearing] a country band used it at Paradise Recording Studio, where they recorded the song."
[Lay Your Head On My] Pillow
The trio didn't force changes in their sound to follow musical trends. They openly embraced various influences and created music for the sake of the art— not an easy feat when also striving for commercial success. Instead of outsourcing to a collection of songwriters and producers, as had become standard for groups in the early 90s, the Tonies remained autonomous by keeping everything (vocals, writing, instrumentation, and production) in-house. D'Wayne applauded his group for remaining open-minded. In a 2018 interview with The Chicago Tribune, he reflected, "a lot of writers and very seasoned musicians stay stuck in their zone and don't want to branch out and don't want to accept when it's new. I like pulling it into the fold."
With Who?, they found their professional footing, and then pushed themselves to evolve and improve with The Revival and Sons of Soul. They took risks, experimented, and held to what felt authentic for them as artists. Their final studio album, House of Music, was a masterful journey through their collective sonic influences, ranging from vintage soulful moments like the Al Green-esque "Thinking of You," to West Coast funk jams like "Let's Get Down," to signature Tony love songs like "Lovin' You." It was a quintessential Tony! Toni! Toné! album, a fitting close on the group's chapter as a collective.
Tony! Toni! Toné! should be credited as vanguards of their era for the artistic boldness of refusing to restrict themselves to one style of R&B and ignoring formulas. They referred to themselves as "real soul," and cultivated their sound in a way that even as their styles changed, their music was still immediately identifiable. Saadiq told Pitchfork, "I've always wanted my music to be like great furniture. Something you can go back to and reuse all the time." Few acts have successfully glided through transitions as easily. Their commitment to the music – instead of the moment – led to a body of work that sounded fresh and relevant as R&B transitioned from New Jack Swing to hip-hop soul to neo-soul and beyond, influencing acts like Donnell Jones, Musiq Soulchild, Angie Stone, D'Angelo, and H.E.R..
There were also a host of acts who've used the Tonies' vast catalog as a foundation for updated spins on oldies-but-goodies, such as "Soul of A Woman" by Kelly Price (1998), "Temptation" by Destiny's Child (1999), "Tonight" by Teyana Taylor (2015), and "Whatever You Need" by Meek Mill featuring Chris Brown and Ty Dolla $ign (2017). And Raphael Saadiq still actively influences the current music landscape; most recently as co-executive producer of Solange's critically-acclaimed LP, A Seat At The Table in 2016, and he became one of the first music supervisors for HBO's hit show Insecure, also in 2016.
Although Tony! Toni! Toné! only recorded four studio albums as a group, the legacy and foundation they created as a chart-topping, critically-acclaimed band are reflected in the timelessness of their greatest hits. They aimed to make music that simply makes people feel, whether it's the first time or the 50th.
Black Music Reframed is an ongoing editorial series on uDiscover Music that seeks to encourage a different lens, a wider lens, a new lens, when considering Black music; one not defined by genre parameters or labels, but by the creators. Sales and charts and firsts and rarities are important. But artists, music, and moments that shape culture aren't always best-sellers, chart-toppers, or immediate successes. This series, which centers Black writers writing about Black music, takes a new look at music and moments that have previously either been overlooked or not had their stories told with the proper context. Originally published in 2020, we are republishing this article today in celebration of Raphael Saadiq's birthday.