Eazy-E
Whether as a member of N.W.A, a solo act, or a label head, Eazy-E was one of the most controversial figures in gangsta rap.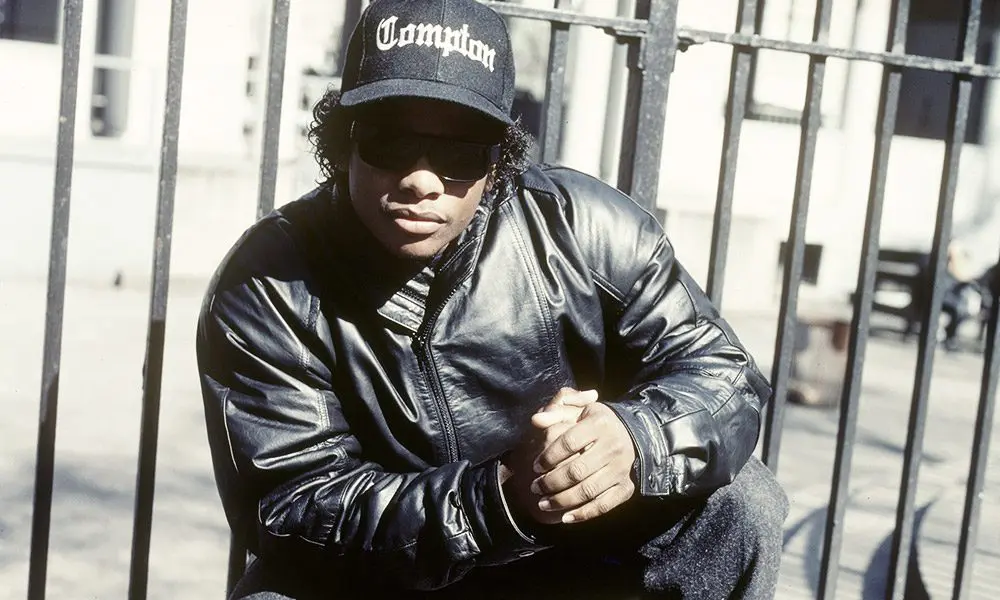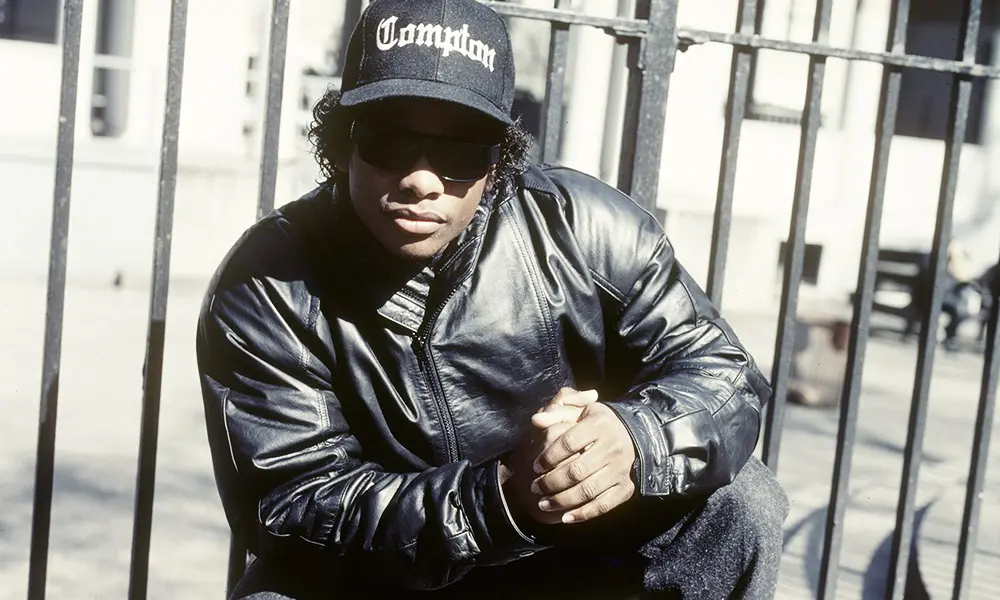 Whether as a member of N.W.A, a solo act, or a label head, Eazy-E was one of the most controversial figures in gangsta rap. While his technical skills as a rapper were never the greatest, his distinctive delivery (invariably described as a high-pitched whine), over-the-top lyrics, and undeniable charisma made him a star. Following N.W.A's breakup, E's street credibility took a major beating, though his recordings continued to sell well when they appeared; unfortunately, he was diagnosed with AIDS in 1995 and died not long after.
Eric "Eazy-E" Wright was born September 7, 1964, in Compton, CA, a rough part of the Los Angeles metro area that N.W.A would later make notorious. A high school dropout, Wright turned to drug dealing to support himself and eventually used the profits to start his own rap label, Ruthless Records, with partner and music-business veteran Jerry Heller. E discovered a major performing talent in the D.O.C. and recruited Ice Cube and Dr. Dre to write songs for his stable of artists. When their composition 'Boyz-N-the Hood' was rejected by Ruthless signee HBO, Cube, Dre, and E formed the first version of N.W.A to record it themselves. Their first album, N.W.A and the Posse was released in 1987 and largely ignored; after a few tweaks of the lineup and the rough-edged subject matter, 1988's Straight Outta Compton made N.W.A into superstars. E seized the opportunity to release a solo project later in the year, titled Eazy-Duz-It, which would be the only full-length album he would complete; it would sell well over two million copies.
After Ice Cube's bitter departure from N.W.A toward the end of 1989 (precipitated in part by Heller's business tactics), Eazy-E took over his not inconsiderable share of the rapping and songwriting duties, becoming the group's dominant voice on 1991's Efil4zaggin. His taste for cartoon-ish vulgarity began to undermine the claims of realistic inner-city reporting that the group had used to defend themselves. Disputes between the members led to N.W.A's breakup that summer, and a court battle between Ruthless and Dre's new label Death Row soon followed, with Eazy alleging that Death Row head Suge Knight had coerced Ruthless into releasing Dre from his contract.
The case was eventually thrown out, but a bitter feud between Dre and Eazy raged for the next several years; Dre's seminal solo debut The Chronic made merciless fun of Eazy. E's 1992 solo EP 5150 Home 4 tha Sick sold well, but did little to dispel his increasingly cartoon-ish image; he found more success running the Ruthless label, with a roster that included Above the Law, N.W.A bandmate MC Ren, the poorly received all-female group H.W.A. (Hoez With Attitude), and, eventually, the lucrative Bone Thugs-N-Harmony. Eazy addressed his feud with Dre on the 1993 EP It's On (Dr. Dre) 187um Killa, which famously included an actual photo of Dre wearing makeup and sequins during his World Class Wreckin' Cru days. Still, save for dissing Dre, Eazy didn't seem to have much to say, and despite healthy record sales, his artistic credibility was declining at an alarming rate. Eazy didn't help matters much when, in early 1993, he spoke out in support of Theodore Briseno, the only LAPD officer involved in the Rodney King beating to express displeasure; later in the year, he paid 2,500 dollars to attend a Republican fund-raiser, which his detractors saw as a further betrayal of his roots.
In early 1995, Eazy entered the hospital with respiratory difficulties, believing he had developed asthma. The diagnosis was far more serious: he had contracted AIDS. Eazy announced his plight to the public shortly thereafter, winning admiration for his straightforward attitude. Sadly, just a few weeks later, on March 26, 1995, the disease claimed his life. The record he had been working on, Str8 Off Tha Streetz of Muthaphukkin Compton, was released posthumously (in an unfinished form) later on in the year. In 2002, on the seventh anniversary of his death, some previously unreleased material from the Ruthless vaults was released as the EP Impact of a Legend, which was accompanied by a DVD.
Words: Steve Huey
Format:
UK English