Gang Starr
With a legacy nothing short of legendary, Gang Starr are considered to be one of the finest DJ/MC partnerships Hip Hop has ever been witness to.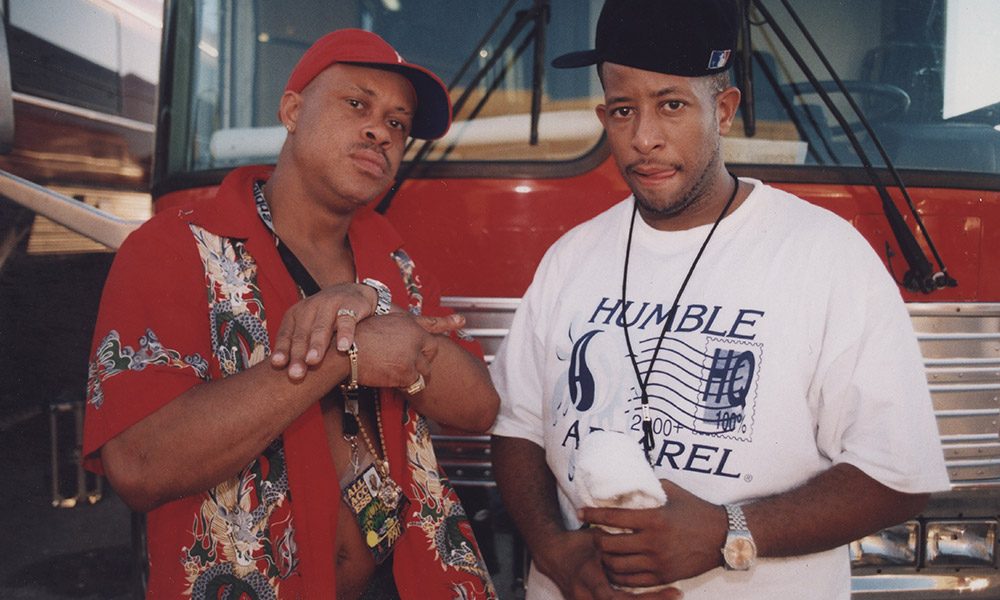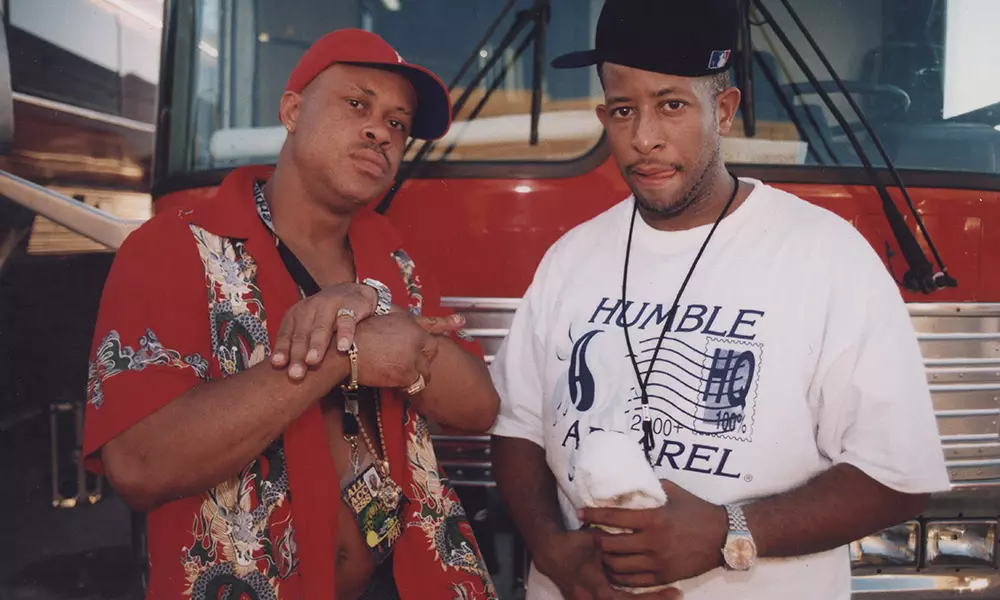 With a legacy nothing short of legendary, Gang Starr are considered to be one of the finest DJ/MC partnerships Hip-Hop has ever been witness to. The combination of DJ Premier's sharp sample production style and Guru's socially conscious no-nonsense lyrics resulted in the duo becoming pioneers of the authentic New York sound that is often referred to as "that real Hip Hop".
Originally a threesome, Gang Starr started out in Boston during rap's late-80's pro-black era. Early members included MC Keithy E (later renamed Guru), Damo D-Ski, and DJ 1 2 B Down (also known as Mike Dee) – other contributors came in the form of Donald D, J.V. Johnson, and DJ Mark The 45 King – but in 1989, after the release of a few singles on Wild Pitch Records, the group split and reformed as a duo with DJ Premier taking the second spot alongside Guru (an acronym for Gifted Unlimited Rhymes Universal).
Beginning their partnership after Premier, who at the time was known as Waxmaster C, sent a demo tape to Guru, the duo hit it off instantly. Then, with the album being more a learning experience than anything else, 1989 saw the release of their debut LP No More Mr. Nice Guy. While not too impressive, by their future standards at least, the album did include a few promising moments – 'DJ Premier In Deep Concentration' and the 'Manifest' remix being two of them. Needing to refine their sound and reconsider the musical direction in which they took next, Gang Starr's love affair with jazz music would go on to see them well.
While critics tagged it as jazz rap, the sound that Gang Starr would eventually find solace in later became the authentic New York Hip-Hop sound that many artists would go on to be influenced by – ironically both Guru and Premier were from Boston and Houston respectively. Introducing this new sound on their 1991 album Step In The Arena, considered a classic, the duo perfected the template that would launch them into underground stardom.
Released via new label Chrysalis, the album played both sides of the fence. Both educational and hardcore, Guru's monotone raps offered street teachings over Premier's slick sample pickings and ear-cutting scratches. Cuts such as 'Who's Gonna Take The Weight?' and 'Just To Get A Rep' drew listeners in with their jazz fused backdrops and laid back rhymes, while the likes of 'Check The Technique' and 'Execution Of A Chump (No More Mr. Nice Guy Pt.2)' hit them over the head with beefy instrumentals and hardcore rhymes.
On a run that would eventually see them become cult favourites, 1992 saw Gang Starr's third album hit stores. Titled Daily Operation, with the help of yet more jazz soundscapes and lyrically intellectual subject matters, the Gang Starr signature sound was born. Established with the help of tracks 'B.Y.S.', 'Take It Personal' and 'Ex Girl To Next Girl', DJ Premier's production genius was beginning to shine through. A master of tempos, he was able to sample pretty much anything and make it sound right at home over the top of a dope drum loop. Not only that, but Guru's intricate tales of life's many situations also extended the type of lyrical fiction made famous by Slick Rick. Also adding to the type of cinematic street tales that would later influence famed storyteller The Notorious B.I.G., to catch certain stories on Daily Operation the rewind button would become the listener's best friend on more than one occasion.
With Jeru The Damaja making his debut on 'I'm The Man', which hears three separate instrumentals pieced together to form one, the Gang Starr Foundation was born. Founded by Vikar in 1993, the Gang Starr Foundation was formed as a collective of east coast rappers who worked closely with Gang Starr. With names such as Afu-Ra, Group Home, Dream Warriors, Big Shug, Freddie Foxxx, and of course Jeru The Damaja, all a part of said foundation, there was no questioning the amount of talent on offer – Jeru's debut album, The Sun Rises In The East, which was produced entirely by DJ Premier, is often regarded as one of the quintessential Hip-Hop albums of the '90s.
Starting with Vol.1, Guru's Jazzmatazz series began to take shape in 1993. Viewed as Hip-Hop soaked in jazz, the albums bridged the gap perfectly between jazz and rap. And while Guru was enjoying some solo fame – 'No Time To Play' became a hit on a more commercial level – Premier found himself to be one of the most in-demand producers on the New York rap scene. His production for the likes of Nas, Jay-Z, and KRS One stood out as some of the best work NY had seen in a long time.
Continuing to do what they did so well, 1994 saw yet another Gang Starr release by the name of Hard To Earn. While notably different from its two predecessors, Hard To Earn still embraced the signature sample sound with jazz incorporation that the duo had made such a success, just this time it was laced with concrete tough rough edges. Spawning the aggressive 'Tonz O Gunz' and 'Code Of The Streets', you'd be forgiven for thinking you were listening to an early Wu-Tang Clan record because of the harsh undertone and pushy lyrical content. Tighter than a zip lock bag, tape decks were on fire with this one, and the fact that it didn't feature a single throwaway cut led you to believe that you might just be subjecting your ears to rap perfection.
Breaking away for a few years, the group didn't return together again until 1998. Sticking to their guns by refusing to adjust their approach to mimic any style or trend that may have been going on at the time, the release of their album Moment Of Truth (released on Noo Trybe) further cemented their position as respected rap veterans. Combining swing, jazz, and rap – and soul to a certain extent – it held it's own helping both Guru and Premier achieve the success they'd hoped for. Considered a comeback by many, the album featured acts such as K-Ci & JoJo (of Jodeci), Inspectah Deck (of the Wu-Tang Clan), and Scarface, and it went on to achieve gold status – something the duo had not achieved up until this point.
Closing out the Gang Starr legacy with the greatest hits collection – 1999's Full Clip – and the duo's final album The Ownerz (2003), things became complicated within the Gang Starr camp as time went on. With tensions rising and less time spent with one another, Guru continued to put out Jazzmatazz projects – Volumes 2, 3, 4 all gave Guru a bit more recognition amongst circles outside of the Hip-Hop community – as well as a few other solo albums away from his jazz-inspired series, while Premier proceeded to pursue producing for some of the industry's best.
Caught up in a controversial passing, 2010 saw Guru die at the age of 48 following a cardiac arrest and surgery. According to reports, not much was known about the illness Guru had been living with for quite some time. With his [then] musical partner, MC Solar, not allowing friends and family to see the rapper on his deathbed, strange happenings began to set in. According to Solar, a letter was penned by Guru claiming that he didn't want Premier to have anything to do with his name, likeness, events, and tributes after his death. While the authenticity of the letter is still being looked into, Premier told XXL Magazine in 2010 that there was a new Gang Starr CD/DVD project in the works.
Always a group who have never felt the need to dilute their style, Gang Starr, with the help of their jazz-influenced instrumentation and educational lyrical content, really do stand up as one of the greatest duos in Hip-Hop. With an extensive back catalogue, and influence so timeless that acts such as Royce Da 5′ 9″, Termanology, and the NYGz can pick up where they left off, authentic Hip-Hop is still alive and well. It may have been born in New York, but Hip-Hop was definitely perfected by a duo with roots in both Boston and Houston by the name of Gang Starr.
Words: Will "ill Will" Lavin
Format:
UK English