Best Gang Starr Songs: 20 Hip-Hop Essentials
Guru and DJ Premier are among hip-hop's most iconic duos, with albums like 'Hard To Earn' and songs like 'Mass Appeal.' Here are their best songs.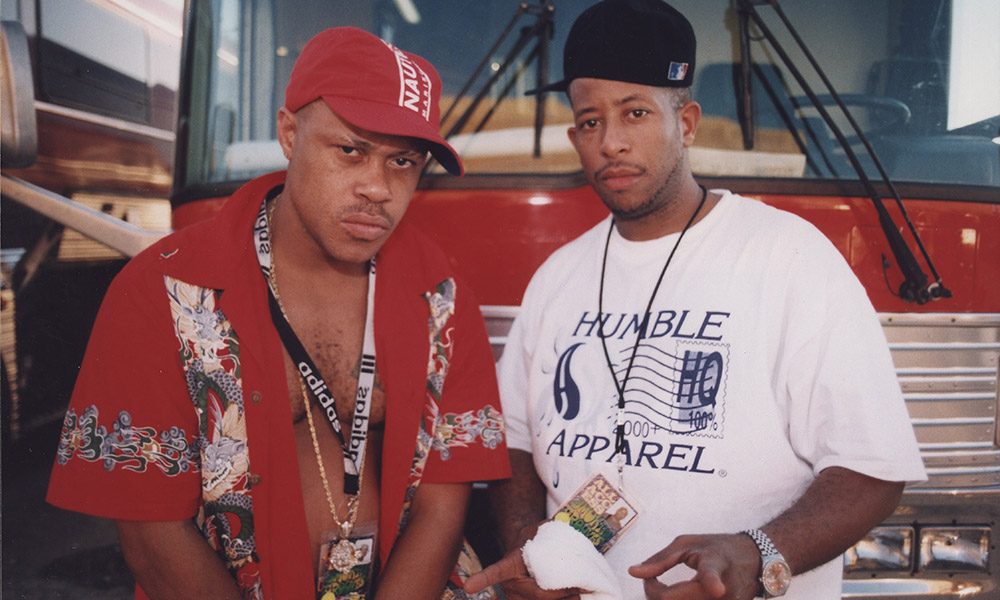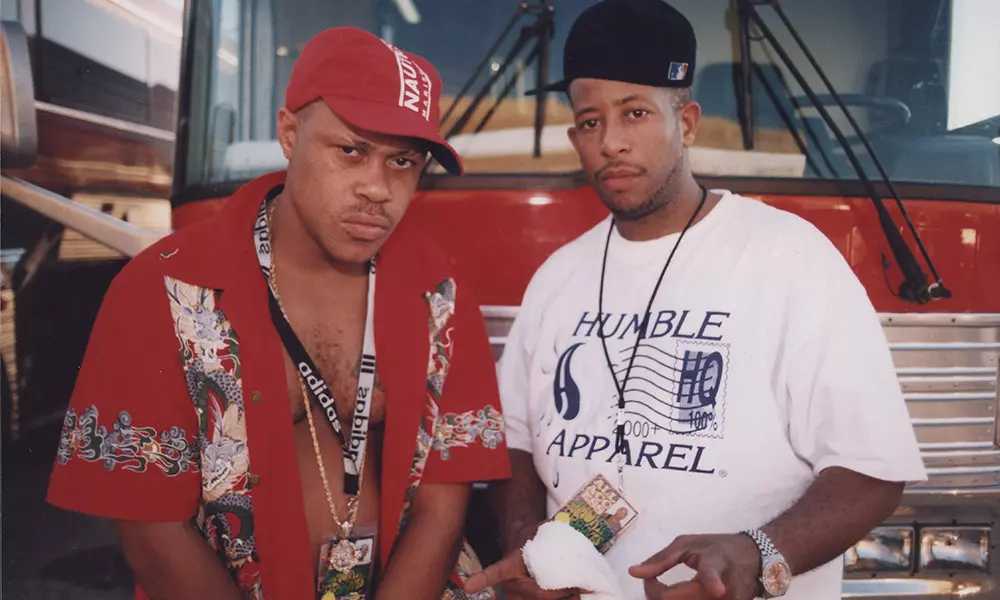 Guru had the voice. Resonant and captivating, Gang Starr's late frontman possessed an unmistakable monotone. The lack of modulation lent gravity to every word, made him sound both serious and mellow. Like a monk, his chill was impregnable. Secure in his knowledge of self, he wanted to impart his hard-earned wisdom to the next generation. Black people were royalty and revolutionaries in his verses, to be respected in body and mind even if society and the government violated one and poisoned the other. The combination of Guru's voice and subject matter made him sound as though he was holding court on the corner. On Gang Starr's best songs, he was not preachy or pedantic. He just didn't suffer fools, disrespect, or fake MC's with bodyguards. Even when he addressed his frustrations, he aimed to uplift.
Guru's voice and lyrics were only half of the equation. DJ Premier provided the score to Guru's narratives, his beats groundbreaking collages of soul, jazz, funk, and more all sourced from the deepest crates. He alchemized fragments to create a universe that brought you to ground level in New York and levitated above it. The drums slammed like subway doors, and the samples oscillated between gritty and regal. Premier punctuated his beats with scratching so fluid, precise, and in-sync you sometimes questioned whether he was doing it at all.
Gang Starr - Mass Appeal (Official Music Video)
Together, Guru and Premier were the platonic ideal of the rap duo, taking the foundational DJ-rapper template and elevating their unique formula for new eras. Primo's range expanded with every album, from the quasi demo that was 1989's No More Mr. Nice Guy to 2003's The Ownerz. Guru's voice always cut through, his lyrics becoming wiser each outing. Though Gang Starr never went platinum, the gems on the three-album run that was Daily Operation (1992), Hard to Earn (1994), and Moment of Truth (1998) weigh more than any number of plaques.
The duo split after The Ownerz, but Guru passed away before they were able to reconnect. Still, Guru and Premier's synergy was so strong that death couldn't erode it. Premier pieced together new Gang Starr songs with unreleased Guru vocals for 2019's One of the Best Yet. Once again, the rapper from Boston and the producer/DJ from Texas, reminded the world of how they shaped the sound of rap in New York and around the world.
Listen to the best Gang Starr tracks on Apple Music or Spotify.
The Hits
("Mass Appeal", "Skills", "DWYCK", "Full Clip", "You Know My Steez")
Gang Starr never topped the charts. They were always more of an album group, one whose records required careful listening to understand every verse and identify every sample. Ironically, their highest charting single was a diss to rappers who compromised their art for profit. "Mass Appeal" peaked at #67… "All this watered down stuff is dominating the airwaves," Premier told Rolling Stone. "We should make a record to make fun of that…" Premier freaked a few bars from a Vic Juris record and created a mesmerizing melody that complemented Guru's voice. Guru also waxed poetic about his rap proficiency, a trope he parlayed for other charting singles. "Skills" and "You Know My Steez" are two sides of the same coin, the former a booming and bombastic track and the latter a laid-back affair. Here and on "Full Clip," which dropped a year later, he raps about blessing "every mic he touches."
Gang Starr - DWYCK (Official Music Video) ft. Nice & Smooth
"DWYCK" is another avowal of mic supremacy, but the tone is more playful than much of Gang Starr's catalog. Guru, who usually wrote everything down, freestyled his entire verse. He chants "eenie meenie miney moe" and opines about the enduring popularity of lemonade before comparing himself to Langston Hughes. The hilarious and eloquent features from Greg Nice and Smooth B endure today, as Run the Jewels used one of Nice's lyrics for the hook on 2020's "Ooh La La."
Moments of Truth
("Just to Get a Rep", "Conspiracy", "Code of the Streets", "Above the Clouds", "Royalty", "JFK2LAX", "Moment of Truth")
Rap began as party music, but it quickly became focused on exposing the capital-T Truth. Gang Starr prided themselves on remaining true to rap traditions while combating all falsehoods. "Just to Get a Rep" and "Code of the Streets" illustrated the grim realities of life in economically neglected neighborhoods. 1992's "Conspiracy" brilliantly examined the many ways systemic racism has had often fatal consequences for black people "in a world dominated by whiteness." In concise and sharp lines, Guru points out the racial bias of standardized tests and their relation to the school-to-prison pipeline as well as the media's attempts to paint black people as violent.
He countered the media's racist narratives with songs like "Royalty," where he reminds black men and women of their royal lineage and reaffirms their inherent worth as human beings. Elsewhere, like on "Moment of Truth," Guru wrestled with existential questions facing "everybody everywhere" (e.g., "Why do bad things happen to good people?").
Love and Loss
("Lovesick", "Ex-Girl to Next Girl", "She Knows What She Wantz")
Guru was more sensitive than his voice would suggest. Most Gang Starr albums feature at least one song devoted to the nuances and complexities of romantic relationships. Step in the Arena's "Lovesick" is an honest and empathetic chronicle of a relationship turned sour as Guru attempts to allay his girlfriend's jealous fears. "Ex-Girl to Next Girl" almost plays out like a sequel. Over thumping drums and a downtempo funk, Guru realizes the jealousy and fighting were manipulative, that his ex shook his confidence so she could shake him down for every dollar. By the end, he's moved on. "She Knows What She Wantz" from 1998's Moment of Truth, however, is a thorough analysis of the money-driven, status-obsessed women Guru left on "Ex-Girl to Next Girl." With each year and album, Guru became more clear-headed, better at protecting his heart and pockets.
Gang Starr - Ex Girl To The Next Girl
Take It Personal
("Take a Rest", "Step in the Arena", "Work", "Take It Personal", "Family & Loyalty")
Battling your opponents—real or imagined—is a foundational tenet of hip-hop. Guru and Premier applied the pressure often. Step in the Arena wasn't their first salvo, but it features some of their most damaging records. "Step in the Arena" and "Take a Rest" are banging, post-Bomb Squad productions from Premier that find Guru scrolling through the "Wack Rappers Almanac" and admonishing hordes of "true zero[es]."
Guru continued to aim at every possible target throughout his career, becoming even colder towards the opposition. You can hear how he refined his approach and found new conceits for his disses on "Work." Here he likens his lyrics and movements in the rap industry to a mob boss plotting on rival crews, laying low until the opportune time to deliver a diss or sign a contract. Guru isn't even content with destroying his competition once. He wants his verbal "onslaught" to be so detrimental that it crushes their dreams of rapping forever.
Gang Starr - Take It Personal
On the best Gang Starr tracks, you were as liable to get roasted for disrespecting the mic as you were disrespecting your peers. "Take it Personal," from 1992's Daily Operation, is a declaration of retribution against snakes who've wronged the group either personally or professionally. Over skull-cracking drums and dark keys, Guru vows to take revenge in the real world and enact it on record. With "Family and Loyalty," the first single from the posthumous Guru record One of the Best Yet, they (and J. Cole) compare the titular realities to diamonds, precious commodities that should be "forever" coveted. Rap songs "like C.R.E.A.M. or My Melody" receive the same comparison. It's a testament to Guru's respect for (some of) his peers, those he considered loyal to rap and thus family.
Think we missed one of the best Gang Starr songs? Let us know in the comments below.