'Hard To Earn': Gang Starr's Statement Of Purpose
Guru and DJ Premier returned in 1994 with something to prove.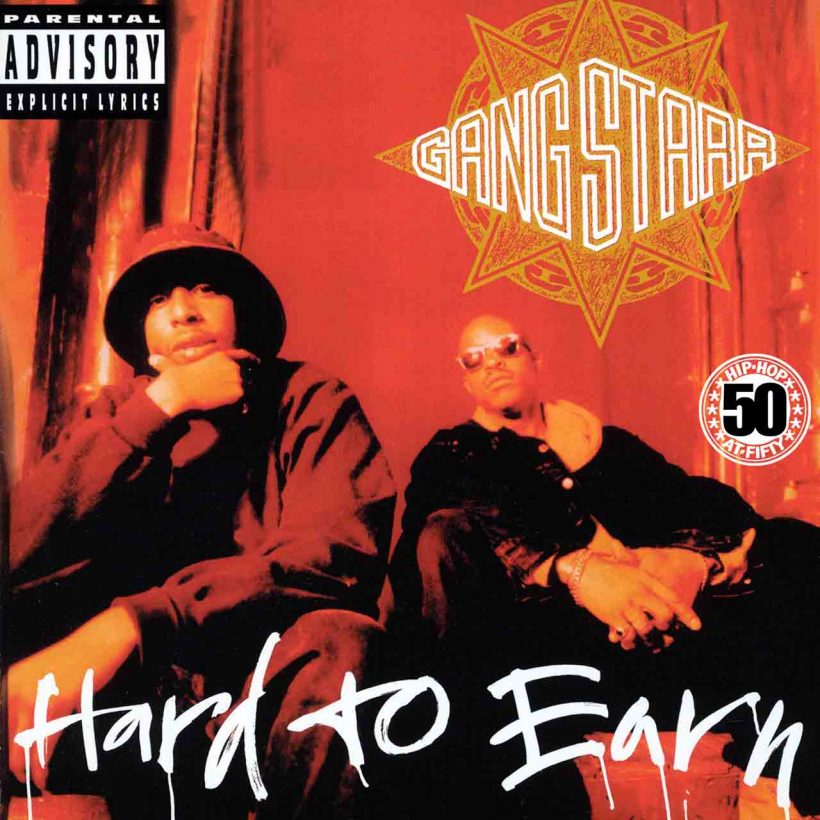 More so than any of its hip-hop contemporaries, Gang Starr was defined by its purist ethos. Respect, the duo of Guru and DJ Premier understood, was always earned, never freely given – a measure of success whose elusiveness is reiterated in the title and opening moments of the group's fourth album, 1994's Hard to Earn. "Yo, all you kids who wanna get on and shit," Guru offers with the wry wisdom of a grizzled elder, "just remember this: this sh-t ain't easy."
Gang Starr had in fact already made its uncompromising artistry sound effortless on its previous two albums, Step In the Arena and Daily Operation – twin stellar efforts that emphasized the group's favored topical triumvirate of street knowledge, intellect, and spirituality. But individually their paths had begun to diverge. Guru embraced the polished persona of frontman for his well-received jazz/rap crossover project, Jazzmatazz, while Preem became an increasingly in-demand freelance producer, reinvigorating the sound of New York hip-hop via his essential work with KRS-One, Jeru the Damaja, and, soon, Nas and the Notorious B.I.G.
Listen to Gang Starr's Hard to Earn now.
It's this tension, coming off a two-year layoff with something to prove chemistry-wise, that fuels the excellent Hard to Earn – an often brilliant test of Gang Starr's mettle. In less capable hands, audits of dues paid might come off hazardously salty. Shared chip on the pair's shoulders notwithstanding, Gang Starr's execution is impeccable on narratives like "Code of the Streets," the frenzied lyrical volley "Brainstorm," and the group's icy cool signature single "Mass Appeal" – the last an articulation of artistic commitment that ascends to the level of personal manifesto.
Gang Starr - Mass Appeal (Official Music Video)
Credit is in large part due to Preemo's more pronounced profile. His musical wit and ear-bending employment of dissonance are on display in abundance: "Alongwaytogo's" haunted house organ and percussive scratch cuts, "Tonz 'O' Gunz's" guitar lines turned freefalling missile whistles, the sparse punch of the previously released hit, "DWYCK" (with Nice & Smooth), even in the collage of voicemail messages from friends (rap famous and otherwise) and echo-ed out beats that constitute the interlude "Aiiight Chill."
That track – as well as the dazzling, track-shifting posse cut that follows, "Speak Ya Clout," featuring Gang Starr Foundation affiliates Jeru and Group Home's Lil' Dap – are symbolic of a larger reality. Guru and Premier – two transplants from Boston and Houston, respectively – had found their tribe in NYC and were wholly accepted and revered amongst their peers. Hard To Earn's emotional centerpiece, "The Planet," chronicles the beginnings of said journey through Guru's recollections of leaving Boston to settle in Brooklyn and pursue his hip-hop dreams. A vivid snapshot of the borough's terrain in all its then-unsanitized glory through the eyes of a young man eager to soak up every gritty sight, sound and detail, it remains poignant not only as a document of the group's history but of Brooklyn itself. "I'm gonna make it god damnit/ Out in B-R-double O-K-Lyn, The Planet/ They never fake it just slam it/ Out in B-R-O-O-K-Lyn, The Planet," Guru proclaims on the song's refrain with an insistence that belies his trademark monotone delivery. Hard To Earn makes you believe that it was never in doubt.
Listen to Gang Starr's Hard to Earn now.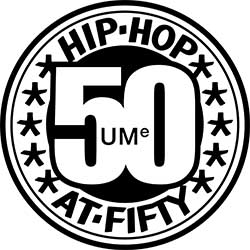 In celebration of hip-hop's 50th anniversary, uDiscover Music is publishing 50 album reviews throughout 2023 that highlight the breadth and depth of the genre. The Hip-Hop 50 logo was designed by Eric Haze, the mind behind iconic graphics for EPMD and LL Cool J.