Eve
Eve was one of a new breed of tough, talented, commercially viable female MCs to hit the rap scene during the late '90s.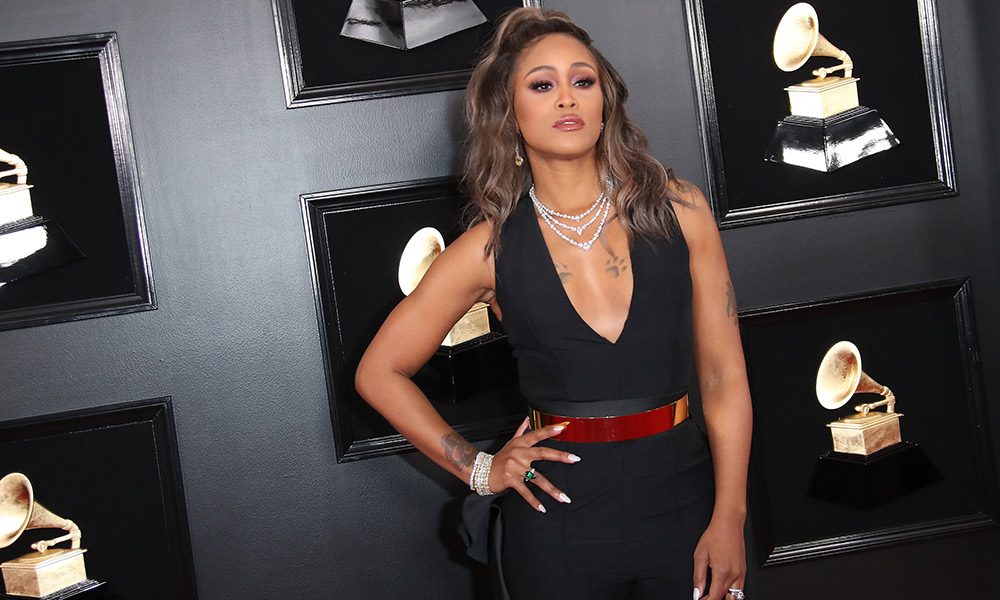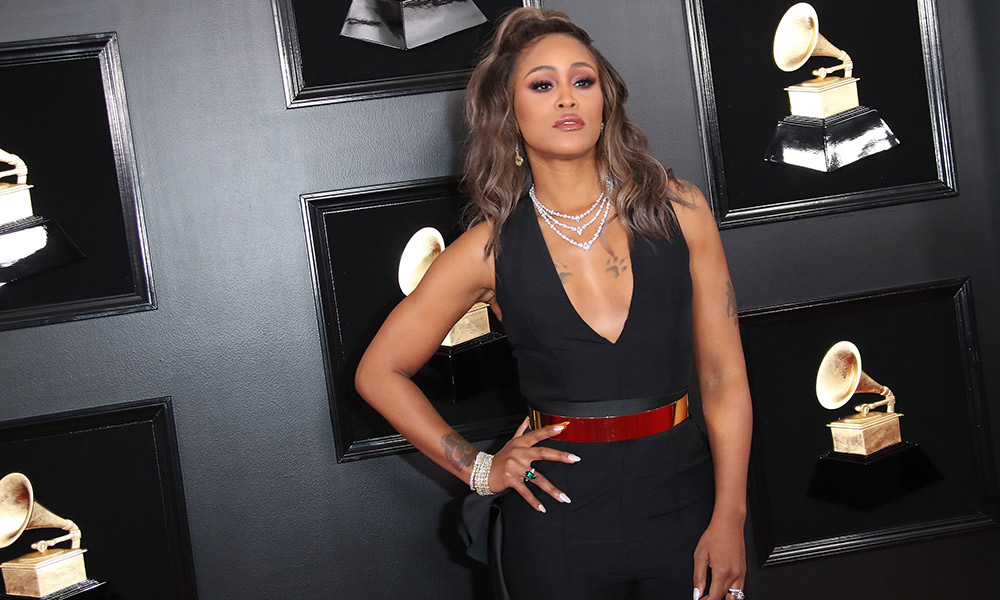 Eve was one of a new breed of tough, talented, commercially viable female MCs to hit the rap scene during the late '90s. Though she could be sexy when she chose, she wasn't as over the top as Lil' Kim or Foxy Brown, and as part of the Ruff Ryders posse, her production was harder than Da Brat's early work with Jermaine Dupri. In the end, Eve came off as her own person; a strong, no-nonsense street MC who could hold her own with most anyone on the mike, and was finding success on her own terms.
She was born Eve Jihan Jeffers in Philadelphia on November 10, 1978, and started out as a singer in her early teens, performing with an all-female vocal quintet. She was also honing her skills as a rapper in impromptu battles with friends, and before she left high school, she formed a female rap duo called EDGP (pronounced "Egypt"), adopting the name Gangsta. EDGP performed at local talent shows and club gigs, often to the detriment of Eve's dedication to the school. When the group broke up, she went solo and changed her name to Eve of Destruction; she also moved to the Bronx in the wake of her mother's remarriage and worked for a time as a table dancer at a strip club. Unhappy with this direction, she decided to give rap another shot after being encouraged by Mase.
Through some of her friends, Eve scored a meeting with Dr Dre in Los Angeles and surprised him by turning it into an audition. Dre liked what he heard and signed her to a one-year deal with his new label, Aftermath. Eve recorded a few tracks, including one, 'Eve of Destruction', that ended up on the Bulworth soundtrack in 1998. However, Aftermath was searching for a direction at the time, and Eve wound up lost in the shuffle. Her contract expired without an album even in the works, but fortunately, she'd met DMX when the rising new star was in Los Angeles promoting his smash debut, It's Dark and Hell Is Hot. Eve passed a battle-rap audition to join DMX's Ruff Ryders posse, and in 1999 she contributed to their label's Ryde or Die, Vol. 1 compilation. Thanks to DMX's star power, it entered the charts at number one, and Eve's track, 'What Ya Want', was released as a single. It hit the R&B Top Ten, and Eve built more anticipation for her debut album with high-profile guest spots on The Roots' 'You Got Me' and the Blackstreet/Janet Jackson duet 'Girlfriend/Boyfriend'.
Eve's first full-length was titled Let There Be Eve…Ruff Ryders First Lady and released in September 1999. With Ruff Ryders the biggest name in rap, the album was an instant smash; it entered the charts at number one – the first time a female rapper had ever accomplished that feat – and went on to sell over two million copies. Eve also scored hits with the R&B Top Ten 'Gotta Man' and the anti-domestic violence track 'Love Is Blind', and guested on Missy 'Misdemeanor' Elliott's hit 'Hot Boyz'. After touring in support of the record, Eve returned to the studio and delivered her follow-up, Scorpion, in early 2001. The album received strong reviews and topped the R&B charts while debuting at number four on the pop side. Lead single 'Who's That Girl?' had some chart success, but it was the follow-up, a duet with No Doubt's Gwen Stefani called 'Let Me Blow Ya Mind', that really broke Eve on the pop charts. The song rocketed to number two and went on to win a Grammy in the newly created category of Best Rap/Sung Collaboration; it also helped Scorpion go platinum.
Eve next set about establishing a movie career; she made her box-office debut in the Vin Diesel action blockbuster XXX, which was released in the summer of 2002. Not long after, she was also seen in a prominent supporting role in the Ice Cube comedy Barbershop. Amid all this activity, Eve released her third album, Eve-Olution, in August 2002. It debuted in the Top Ten and found Eve returning to the soul singing of her youth on a surprising number of tracks. The single 'Gangsta Lovin", which featured guest vocals from Alicia Keys, was a number two smash on both the pop and R&B charts, and the follow-up 'Satisfaction' was nominated for a Grammy.
In early 2003, Eve signed with the UPN network to produce and star in a multiracial sitcom about a fashion designer, and she continued acting in movies, with roles in Barbershop 2, The Cookout, and The Woodsman. A full return to music was attempted in 2007 with Here I Am, an album featuring productions from Swizz Beatz, Timbaland, and Pharrell, but after a couple of singles were serviced to radio, the album was shelved by Eve's label Interscope. A starring role in the film Whip It and a recurring character on the television show Glee kept her busy until 2013 when Lip Lock landed. The album featured guest shots from Snoop Dogg, Missy Elliot, and Juicy J, and was released by Eve's label, From the Rib.
Words: Steve Huey
Format:
UK English