Ruff Ryders
The hip-hop collective has included DMX, the Lox, Jadakiss, Swizz Beatz, Eve, Styles P, and Sheek Louch as members.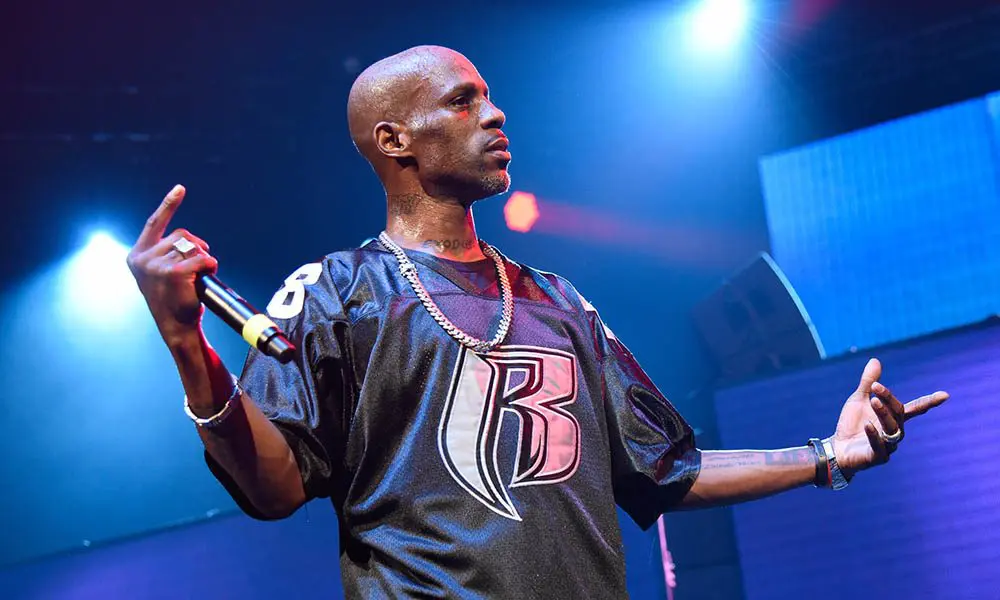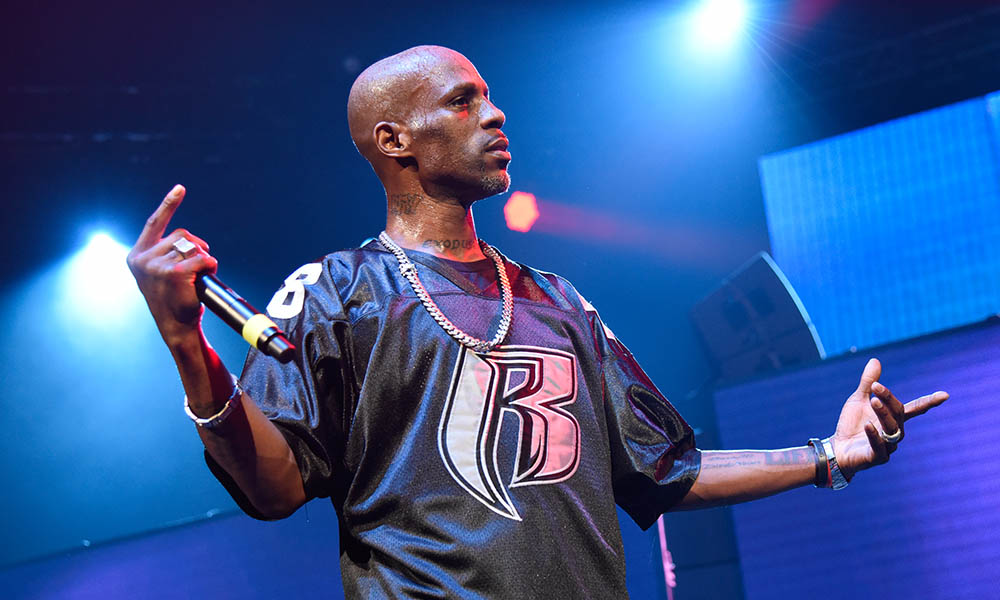 As one of the last major rap cliques to emerge out of the 90s, the Ruff Ryders were a street smart independent unit, small in size but armed with a big bite; literally. Launching the careers of Eve, Drag-On, Swizz Beatz, DMX, and many more, the brand also expanded into the fields of fashion, fitness, and motorcycle culture. Disbanded as of 2010, after selling 35 million records worldwide Ruff Ryders Entertainment is today Ruff Ryders Indy.
During an era where rap crews ran Hip-Hop, the likes of the Wu-Tang Clan, Death Row Records, Native Tongues, and Bad Boy Records owned the airwaves. Each with a headlining artist, these talented groups ran in packs like wolves. While each would have their chance to shine individually, as a crew they were stronger, instigating debates on which crew was the best, which member was better lyrically, and who could take on who crew to crew. Some Hip-Hop fans would even go as far as to create a "fantasy team" based upon the different members of various squads. The Ruff Ryders earned their place at the table of these debates.
Founded in 1988, year's before their name lived in the mouths of rap fans the world over, Ruff Ryders Entertainment actually started out as a management company. Making up the team's leadership trinity, siblings Chivon Dean, Joaquin "Waah" Dean, and Darrin "Dee" Dean managed rappers The LOX while signed to Bad Boy and upcoming spitter DMX. It was following DMX's mega-success as a multi-platinum selling artist for Def Jam Records that the Double R started their own label imprint through Interscope Records. Recruiting a team of rappers, singers, and producers, the litter was born and the dogs were set loose.
Behind every successful crew/label is a group of in-house producers with a signature sound that differentiates them from everyone else. Ruff Ryders were no different. While producers DJ Shok and P.K. held it down, the main face of the label's production team was Kasseem "Swizz Beatz" Dean. Nephew to Dee, Wah and Chivon, Swizz's first major beat came when he sold the instrumental for 'Ruff Ryders' Anthem' to DMX, which not only catapulted X's career to great heights but also his own. Going on to create smash hits for Noreaga ('Banned From T.V') and Jay Z ('Money, Cash, Hoes'), the teenage sensation's use of Korg Trinity and Triton keyboards to accentuate the performance aspect of his music made him individual in a genre where sampling was king.
Releasing two solo albums – Swizz Beatz Presents G.H.E.T.T.O. Stories (2002) and One Man Band Man (2007) – Swizz started his own label Full Surface in conjunction with Ruff Ryders in 2001 and was most notably responsible for signing Philly MC Cassidy and Atlanta rapper Yung Wun. Ranked in The Source's 20 Greatest Producers list, Swizz is responsible for millions of record sales with clients including DMX, Jay Z (whom he won a Grammy Award with for the song 'On To The Next One'), Eve, Cassidy, Busta Rhymes, T.I., and many more over a 15-year career behind the boards. Producing the majority of DMX's multi-platinum selling Flesh Of My Flesh, Blood Of My Blood, Eve's Let There Be Eve…Ruff Ryders' First Lady, and The LOX's We Are The Streets, for an idea of his key heavy electronic soundscapes and bass littered backdrops these are the best places to start.
With the backdrops now established the first artist out the gate was DMX. Selling more than five million copies worldwide of his 1998 debut album It's Dark And Hell Is Hot, topping Billboard's Top 200 chart in the process, the aggressive nature of Dark Man X combined with his twisted tales of unruly actions and haunting street dreams made for what many claims to be a certified Hip-Hop classic. With P.K, Swizz Beatz and Dame Grease instrumentally complementing the chilling ride through the eyes of a street orphan, the essence of inner-city machoism was captured on the tracks 'Get At Me Dog', 'Stop Being Greedy', and of course the label's trademark chant 'Ruff Ryders' Anthem'. Within a year of release X unleashed another number one album, Flesh Of My Flesh, Blood Of My Blood. At the time only the second rapper in history (following 2Pac) to have two number one albums within a one year period, there was no stopping the self-proclaimed dog (or his bizarrely appealing barking, growling, and snarling).
Going on to be one of the most successful rap artists of all time selling over 30 million albums, DMX was also the industry's go-to-guy as far as guest verses were concerned. Popping up on Onyx's 'Shut 'Em Down', The LOX's 'Money, Power & Respect', and Ma$e's '24 Hours To Live', these are just a few of his extensive back catalogue features that made him a rap household name. Besides releasing another five albums, including the platinum sellers …And Then There Was X and The Great Depression, DMX was a keen actor. Appearing in the action-packed flicks Romeo Must Die, Exit Wounds, and Cradle 2 The Grave, he was on top of the world playing both sides of the entertainment fence establishing himself an even bigger fan base. Unfortunately then landing himself in hot water time and time again, X's run-ins with the law impacted his career in a big way. In and out of prison, the controversial rapper fell at the hands of the media and only in 2012 stepped back inside the booth to record the album Undisputed after six years away from the mic.
As Ruff Ryders Entertainment began to rise in popularity the growth possibilities were endless. Releasing their own series of compilations showcasing their own talent as well as the talent of others, Ryde Or Die Volume 1, Volume 2, and Volume 3 featured bangers from the home team with support from artists such as Snoop Dogg, Scarface, Petey Pablo, Twista, Method Man & Redman, and Bubba Sparxxx. A joint tour with Cash Money Records as well as DMX's inclusion on the Backstage tour with Jay Z followed, as did DVD's on fitness (Thug Workout: Fitness From The Streets) and motorcycle stunts (Ruff Ryders: Wink 1100), and a Ruff Ryders clothing line.
The first lady of the Ruff Ryders was Eve. Originally known as Eve Of Destruction and signed to Dr. Dre's Aftermath label, the Philly rapper had already appeared on Prince's album Rave Un2 The Joy Fantastic on a track called 'Hot Wit' U' and The Roots' Grammy Award-winning single 'You Got Me' before she joined the burgeoning Ruff Ryders label. Releasing three albums – Let There Be Eve… Ruff Ryders' First Lady, Scorpion, and Eve-Olution – with a combined sales figure of over eight million copies she also won a Grammy with Gwen Stefani for their Dr. Dre-produced 'Let Me Blow Ya Mind'. She started her own clothing line (Fetish) and became a pretty successful actress – her most notable roles include: Terri in Barbershop 1 & 2, Rosa in Whip It! and Shelly in sitcom Eve.
As a tough and talented girl from the hood, the "pitbull in a skirt" offered a strong role model to the lost girls of the world highlighting important topics such as domestic violence ('Love Is Blind'), her own rise from hardships to happiness ('Heaven Only Knows'), and female independence ('Gangsta Lovin").
From a managerial standpoint building up the career of The LOX, as well as the careers of individual members Jadakiss, Styles P, and Sheek Louch, the Ruff Ryders also helped the three rappers from Yonkers release music away from their restrictive Bad Boy contract. After their Puff Daddy executive produced debut album Money, Power & Respect established them as an act to keep an eye on, many will argue that their Ruff Ryders LP, 2002's We Are The Streets, was the better of the two albums. Changing their name to D-Block and releasing a host of mixtapes and EPs, Jadakiss released three critically acclaimed solo joints under the Ruff Ryders imprint – Kiss Tha Game Goodbye, Kiss Of Death and The Last Kiss – while Styles P dropped two gems in A Gangsta And A Gentleman and Time Is Money. Having recently readopted the name The LOX there's talk of a We Are The Streets 2.
Hard-working and staying true to the streets, the Ruff Ryders adopted a family first, business second mentality. With that said other artists to walk through their doors included Drag-On – whose debut album The Opposite Of H20 wasn't received with the same types of positive reviews as the rest of the early gang but did feature the street smash 'Spit These Bars' – Jin, Cassidy (via Swizz Beatz's Full Surface Records after already being a member of the Ruff Ryders-signed group Larsiny), Yung Wun, Infa-Red & Cross, and former No Limit rapper Fiend.
The Ruff Ryders Entertainment label disbanded in 2010 and is now known as Ruff Ryders Indy. With artists DMX, Eve, Drag-On, Murda Mook, and Lil' Waah (the son of label CEO Waah) signed to the label's new situation, Ruff Ryders may be a shadow of its former self but there's no denying its dominant place in Hip-Hop history as one of the culture's most successful label powerhouses.
Words: Will "ill Will" Lavin
Format:
UK English