'Hey Girl': The Small Faces Think Big With Their First Self-Written Hit
The single was in the UK Top 10 as their self-titled debut album appeared, and the group's profile continued to grow.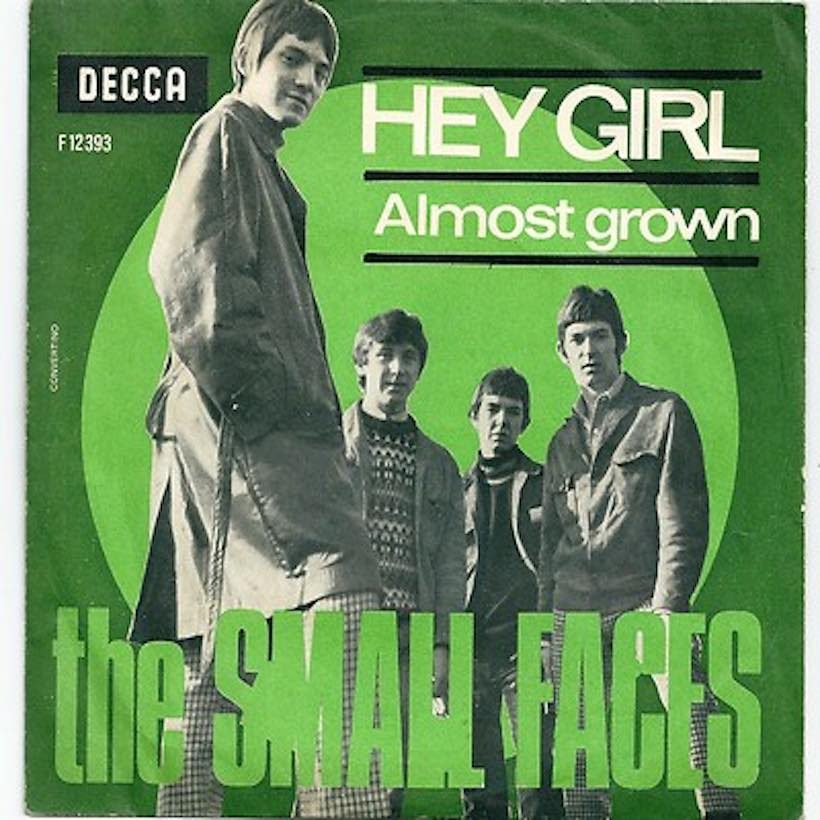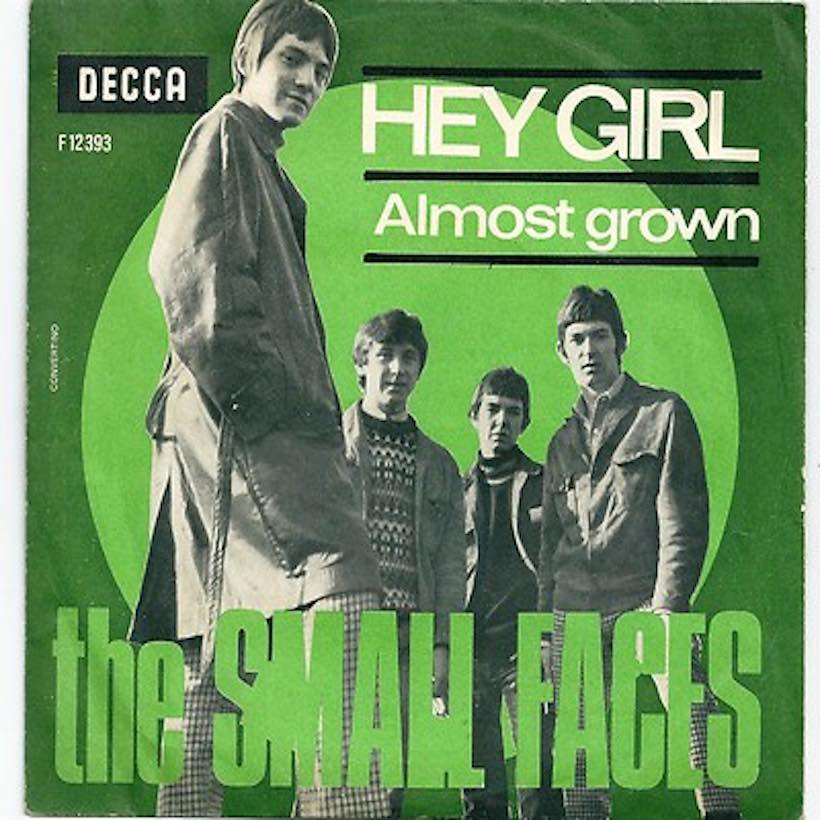 Small Faces frontman Steve Marriott often made no secret of his disdain for the lightweight pop sound that he wanted the group to rise above. But after their first UK Top 10 hit, the team around them, and especially manager Don Arden, wanted more.
So the pressure was on to find an appropriate follow-up to "Sha La La La Lee," which climbed all the way to No.3 in the British charts in March 1966, spending six weeks in the Top 10. After that Kenny Lynch/Mort Schuman composition, the group's main songwriting partnership of Marriott and Ronnie Lane were back in the saddle. The result was "Hey Girl," another top tenner and, significantly, their first self-written hit.
'We suddenly had all these hits'
"Don was confident enough to let Steve and Ronnie write again," remembered drummer Kenney Jones in a 1992 interview with Record Collector. "They were getting into the very commercial phase that followed on from 'Sha La La La Lee,' which got a bit frustrating because we suddenly had all these hits overnight that we had to play live. As our set was only about 20 minutes long, these numbers started to use up all our time."
Nevertheless, another new hit was a big boost to the profile of their self-titled debut album, released almost simultaneously by Decca — even if the song wasn't on it. "Hey Girl" hit the streets on May 6, just after their appearance at the NME Poll Winners Concert at the Empire Pool (later Wembley Arena) in London.
Listen to the 60s playlist, featuring Small Faces' "Sha La La La Lee" and "What'Cha Gonna Do About It" along with a host of other classics from the decade.
The single made its chart start at No.23. Within two weeks, it was starting a two-week stay at No.10, while Small Faces enjoyed no fewer than five consecutive weeks at No.3. The LP spent 12 weeks in a row in the Top 10, through to August. By then, the quartet were about to enjoy their ultimate singles success, as "All Or Nothing," another Marriott/Lane original, went to No.1.
Their constant gigging had caused Marriott to collapse with exhaustion while performing on Ready Steady Go!, in June. But, after his recovery, the summer of the Small Faces got hotter by the day.
Buy or stream "Hey Girl" on the compilation From The Beginning.